Best Alter Bridge Songs
Best songs by the American rock band Alter Bridge - hard rock, alternative metal, post-grunge...

1 Blackbird

Great song. Epic solo. Definitely better than metalingus...
Great song.. Every time I heard this song in my car make me want to pick my guitar instead of steering wheel.. Genius build-up tone. Riffing and solo..
Metalingus? It's a great song and all, but it's not even in their top 20 for me. Blackbird is a masterpiece. It's only WWE fans that haven't even listened to all of AB's songs that like metalingus that much.
Awesome song. Definitely the best song of theirs to hear live
2
Metalingus

I may be a WWE & Edge fan but this is truly an amazing song! The guitar and the rhythm are simply incredible. This song is definitely.. must-hear. One of ma favs EVER.
Even if I was'nt an Edgehead I still would have loved it!
Well, I Worship many songs and Like BLACKBIRD very much, but in the end I suppose Metalingus is the Best, Its like the Anthem for me... Its the Best!... M/
Let's face the facts, Edge made this song popular.
3
Broken Wings

One of my favourite guitar intros ever. It's absolutely beautiful how guitar follows Miles trough verses and than explodes in refrain. I love the lyrics too.
Broken Wings definitely deserves to be in the top 5/10. The opening guitar is awesome, the lyrics and tone are incredible. There's not much else to say about it.
It is an amazing, versatile song! The vocals of Kennedy and the superb play of Tremonti just makes this Alter Bridge's 'Very Best' song"'
Hell yeah! This epic song has one of the best intros I've ever heard. The acoustic parts mixed up with the heavy distorted guitars give this track a unique feel. Myles Kennedy's vocals are so melodic and what's shocking is that they don't even use one octillionth of Auto-Tune, so.. , this is an purely original song. The lyrics are written so good, man, Tremonti's a true genius. The "On broken wings I'm falling..." parts will give you goosebumps like you've never felt before. Just... amazing, not only is this a great song, Alter Bridge is also a great band. So if you don't know them, check them out.
4
Ties that Bind

This is the best song by Alter bridge!
it is just like Blackbird!
How did anyone dared to put it on number 3 it should be at the top of the list!
all the people are just idiot who didn't vote this!
first listen it!.What the heck? #3? Should be in the top 1 by now.
Song is so epic! As soon as Mark plays that opening riff you immediately get sucked in! Get ready and hang on for a wild ride! This song is just Awesome. Love Myle's high notes and also marks Solo at the end!
The. Best. Song. Ever. So easy to get caught up in it. The guitar is everywhere and you have no idea whats going to happen next. I actually thought about getting "beyond the ties that bind" as a tattoo
Brilliant piece of music and definitely on the top of the list of some of the best modern hard rock
5
Isolation

Blackbirds is a long Boring song. But Isolation is great Lyrics and good song. Greatest Hit song it all time. Isolation better than the best.
Beautiful song it...Very too much Greatest song it
Very Too voting for it.
Best of alter bridge. Greatest Hit song it and best song all time. Nice one.
Best and good...
Better than the best.
6
Life Must Go On

Best of alter bridge song it all time.
Love this Great song. Greatest Hit song it. Voting for it. Very too much Best lyrics and awesome song it all time. Real super hit song it and best song.
Top 1 it all time.
Is a Master PIECE
Best song it and good song it. Greatest Hit song it and The Lyrics are awesome and have a great meaning and greatest band made this song. AB III album song it
Best of alter bridge song it.
Definitely one of my favorites by them. This song has gotten me through so much and will always be an all time favorite of mine
Beautiful Chores... Amazing song AB III Rocks...! - skt
7
Open Your Eyes

Love this song, especially the huu uuh part, very amazing
Great opening for the band and for ODR. The opening guitar is great along with the lyrics following it. The last half of the song is simply melodic, it feels like people would start lighting candles in the air.
I love the guitar solo in this song, Mark has many good solos but this one is the best in my opinion.
love em all, but open your eyes is just absolutely amazing
8
Addicted to Pain

Get this higher. Its wonderful.
Show
The more well known this song becomes, the higher it will rise. AB hit a winner with this one
This is a new great song by AB, I sincerely hope we can vote it up to top 10
9
Ghost of Days Gone By

I wish more people new of this epic song. This is their greatest song, no contest. I agreed with the top 10 before I heard this song, now I'm going to have to make some adjustments! - MusicAddict1993
Ghosts of Days Gone By ties Blackbird but I voted for it because I do not believe that this song should only be in 10th place. In my opinion, it should be ranged in this order:

Blackbird or Ghosts of Days Gone By
In Loving Memory
Open Your Eyes
Watch Over You
Ties That Bind
Metalingus
Isolation
Broken Wings
Rise Today
This is an Amazing song! I could listen to this all day long! Alter Bridge is a great band and deserve to be better known for such great and overpowering music, they are my idols. That is all.
For me, the list is-

1. Black Bird
2. Ghost of Days Gone By
3. Open Your Eyes
4. Watch Over You
5. Wonderful Life
10
In Loving Memory

Really good song for anyone needing to cope with a recent loss of a loved one. It really hits home and is good for comfort. Deserves to be higher on the list.
Anyone that has ever suffered loss will be touched by this song. Beautiful. Tremonti's performance live in Amsterdam was masterclass.
the most epic lyrics on the world, no one can ever beat this... it's simply brilliant, amazing, whatever you want to call it... sorry for your loss mark, you are a fabulous son I'm sure about it...
Greatest AB song. The emotion is amazing. Superb vocals and spectacular guitar along with amazing lyrics. This song cannot be beat.
The Contenders
11
Come to Life

This song has been truly disgraced on this list.
Hello! This song is the best AB song ever. Just listen to it.
The intro is totally cool and Chorus so very Thrilling. It's A MUST-LISTEN!
A perfect title to an awesome song. This song makes you want to COME TO LIFE! Mark's solo, Myles' vocals, Mark's backing... Classic AB!
It is just a truly must hear song simply awesome my favorite one lately
I think this is one of the underrated song.. It is one of Ab' masterpieces.. Must be in Top 5... It was so much guitar work in it.. specially the bass is awesome... Listening in earphone or headphone is recommended.
12
Watch Over You

I love most of the ones above this one, but it's no doubt that this song is way better than the others. One of my favorite rock songs of all time, to be honest. A girl I'm getting close to right now, it was the first song she heard from Alter Bridge, and she said it almost made her cry -- it's that good.
This song has all the great aspects of the perfect song. It's slow and powerful but also rocking at the same time. It has a sort of epicness to it. Not to mention the catchy guitar riff and awesome harmonies.
This song gives me Wings to fly Beautiful T~T I think it's the best song ever by Alter B. I said thanks so much for that because I'll never be fed up of listening this. Yup, this is a real Love story for WATCH OVER YOU (l).
Beautiful song! melting vocals and instrumental gives it autumn like feeling! So much underrated...
13
Rise Today

"Rise today" is such a great song. It gives you hope and grants you the power to RISE ADN CHANGE THIS WORLD. After you hear this song, you just can't give up on anything!
I love ab and this song especially. They empathize with the listener by saying how they feel such as being hopeless, but then they give hope by saying things like "rise today", "don't close your eyes" in cry of Achilles, and "on this day I see clearly" in metalingus
Rise today is a newer song but give it time, if enough people hear it, it should climb to #1
Undertaker vs. Mark Henry Unforgiven.. Hey Yeah Oh Hey Yeah.. I wanna rise today and change this world
14
Slip to the Void

Good soft singing from Myles within the first two minutes. Great Chorus, and Great Guitar from Mark. What else could you ask for in a song?
Slip to the void should be higher. Top 3 AB song for me
An awesome very dark song that starts off slow and gloomy to heavy and dark. - Soulstealer
Top ten alter bridge song.
15
Words Darker Than Their Wings

Opening is good, the first couple of verses is good. What really makes the song special is the last half. Just everything about the last half is amazing and every Alter Bridge fan should know about it.
Amazing favorite song of all time
Blackbird is their best song, but Words Darker Than Their Wings is a close second. The way they harmonize together and split vocal duties is just short of magical
Wow best lyrics and nice song it
16
Cry of Achilles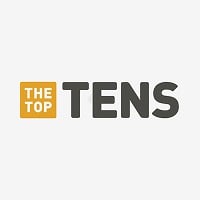 The Guitar in this song is amazing, it's probably the best rival to Blackbird. The lyrics and chorus also can really rival Blackbird. My personal favorite parts are the Chorus and Myles's guitar solo.
Definitely their best song ever!
THE best song on a great 4th album in "Fortress". No question...
My personal favourite AB song. Although I do think that Blackbird is better as a best song for AB, this is second.
17
Brand New Start

Brand new joking.
Fantastic refrain, perfect melody, gives me creeps. My favourite song from AB.
Definitely provides atmosphere and imagery, one of my favorites.
Brand New Start at 20 is a joke
This is one of there great songs.
1 Fallout
2 Brand New Start
3 Ghosts Of Days Gone By
4 Rise Today
5 Broken Wings
6 Wayward One
7 Ties That Bind
8 Still Remains
9 Cry Of Achilles
10 Before Tomorrow Comes
18
Fortress

My personal favorite along with blackbird when I'm jamming to AB
Definitely rivals Blackbird for best Alter Bridge "epic" piece...7-plus minutes of riffing, brilliant soft/loud lyrics by Myles, amazing four-in-one guitar solo...just an amazing all-around track that deserves to be voted into at least the top 5.
Very too much good
Best song by Alter Bridge. Period.
19
Wonderful Life

Slip to
Slightly underrated but not certainly overrated... This song is so awesome, but so are the other ones. But still you should listen to this song
I believe this is one of the most emotional songs by AB, you must definitely listen to and I'm sure you'll be addicted.
This song is the saddest song I ever heard so far. Awesome and make you cry if listen the lyrics with your heart..
20
Still Remains

Its an awesome song to hear especially when we are I rocking mood
I think itis one of alter bridges best song of the year.
Ooh... Nothig to say... Perfect!
I think Alter Bridge are one of the best bands in terms of relatable songs and this song is yet another of their masterpieces with brilliant words through soaring vocals and master guitar shreddery
Best guitar work on the album. Killer opening riff sucks you in!
21
I Know It Hurts

This song really helped. I have an unrequited crush on this girl at school. I couldn't bring myself to telling her and sank into a depression. Thank God for Alter Bridge.
This is defenitley one of the greatest songs of Alter Bridge, personally it came down on me hard, its very inspiring for those times when you feel given up on life
Absolutely brilliant lyrics and riff and everything! Myles Kennedy rules
This is my favorite song ever I'm surprised its tenth I think this song should be first Thank you Edge for introducing me to AB AB Forever
22
Cradle to the Grave

It's Nice and good song.
This song is funny! =))
Very too much good song it.
Very too much Best song it.
Very too much Nice song it.
Very too much great song it.
Very too much beautiful song it.
Best and good song it. Very too much nice song all time. Greatest Hit song it.
23
Buried Alive

Nice lyrics and good song it.
All of Alter Bridges songs are totally awesome, but if I had to choose, it'd be Buried Alive. It's got a good meaning to those who need cheering up when their down. To tell them that they're not the only one going through the rough times in life. Anyone who likes this song will agree!
Unbelievably awesome riffs and rhythm!
I love this song as much as I love Blackbird!

The beginning and end of the song are PERFECT and the whole song is just a mind blower!
LET ME BREATH AGAIN AND SHOW ME WHERE I BEGANIN TO FIND THE WILL TO CHANGE BEFORE I LOSE EVERYTHING
24
All Hope is Gone

Yes this song last top ten...
Best...Greatest..
Why isn't it in the top 10?... Such a great composition... I rejoice the tune whenever I listen it... AB I is so awesome..
This is the best song ever. What the hell r you guys listen?
25
Make It Right

Good song lyrics by alter bridge. Top of the list.
It's a nice song with very cute music. It makes me feel relax,
Its fabulous.
How can this song be 24?. It should be in top 15.
Never understood why this song got so little fame under the Alter Bridge songs. It's so awesome.
26
Waters Rising

#26? How isn't it in the top ten?
What!? this should be way higher...
good
Tremonti's vocals and Kennedy's backup vocals on this song make it a hidden gem of a song that showcases some of their best combination of lyrics, singing and guitar playing.
27
White Knuckles

This song should be higher on the countdown! Isolation should be here! I love the voice of the singer at the chorus... He had a great voice... Alter bridge is such a great band.
If this isn't in your top ten you don't truly appreciate Alter Bridge; first time I heard the closing riff I think my face melted!
Imagine how high this would have been if this was a single... It's just a brilliant fast paced song which gets way too little recognition.
1st song of alter bridge I ever heard and it's the best I ever heard.
28
Coming Home

I like this one so much, I would put it in the top 15 definitely. - unknown-soldier
The chorus is superb on this one! Definitely a top 10 for me. I wish it was higher, but I still think this is amazing! Blackbird was probably their best album filled with amazing songs like this. Blackbird - the song- was excellent as well
this song is so beautiful, beautiful riffs and vocals, so great! long live myles and alter bridge!
yeah! coming home is my favourite song from them! and it's the first I ever heard from them, yeah!
29
Farther Than the Sun

Awesome riff this would be fun to play! !
Damn this song is underrated
This song real touch one feelings and emotions
How can this be 27? It should be in top 20
30
Twilight

This the first album that was released while I was a fan.
Lyrics, very good. For tomorrow not tomorrow.
What a solo song wow.
My favorite band awesome in concert love all there Cd's.
31
Calm the Fire

Absolutely fantastic song. I've never heard a better intro. One of the best songs they've written. Calm and energetic as well
If this was a single it would surely be in the top ten. This is just a list of the most popular songs, not necessarily the best ones. Also White Knuckles is way too low.
Epic song one of the best
One of the most epic songs with an epic start and epic, EVERYTHING. I just can't over it being 26th, it must at least be in top 5
32
One Day Remains

Just too good. One of their best. And it rocks! I don't really care what people says about the other songs of Alter Bridge-maybe good or may not but this song is really worth listening. its a must for all the fans of Alter Bridge out there and if you dnt try dis then definitely you are missing something
This is DEFINITELY one of their best songs! Vote vote vote! Tremonti Godlike-skills are shown in this amazing song. Long live Alter Bridge!
Wow! Shocked to see it rate in 28, this song is such epic song. SUCH GOOD LYRICS.
28? This is such an upbeat badass tune. Uplifting!
33
Find the Real

It's BS this song isn't even in the top 10.
Aside from the ballad style tracks from AB, this is easily one of the top 3 hard rock songs from these guys! No question
My favorite AB song is Metalingus, but I cannot believe this song hasn't gotten a vote. Come on! This song is so amazing. My 2nd favorite AB song!. Alter Bridge ROCKS!
How is this 27?! This was the first song I've ever heard by AB and its still in my opinion number one! This should have at least made the top 10 easily!
34
Shed My Skin

Fantastic Four 2005 best movie theme song only one - Shed My Skin.Track no-13 it.
Such a great song like so many from AB. but the chorus here takes the biscuit, such emotion and power from Myles and the rest of the best band out their today
Shed My Skin is a song that references the band members breaking off of Creed and creating a whole new approach. Love every bit of this song.
This song was the sad one if you listen to carefully
35
Show Me a Leader

Great Guitar opening. Most of AB's openings are pretty solid, but this one truly does stick out. The lyrics are truthful with the situation of the current state of the world.
Like this track a lot
This songs gonna be AWESOME.. 2016 album of the year on my opinion.
It should climb up to the top 20
36
Down to My Last

This song is so underrated. Best AB song and just waiting to hear it live.
Not a hard rock song, but a sweet, emotional, ballad. This is hands down the best Alter Bridge song, and perhaps my favorite power ballad as well.
Just Listening and Vote, I know this amazing song. I think this is best song from alter bridge. But I don't know why you're not vote n comment this song
I love this song and so hooked on it. IT'S all the thing with the right choice to make and the right path to choose, make it such emotional..
37
Wayward One

This song is so good.
Of course, Blackbird should be on 1, and most of the other top 10 songs really deserve their spot there.
But why isn't Wayward One on 11 in stead of this disrespectful place?
It's got great lyrics, great solo, great chorus and a great feeling/balance overall.
If most of the people like blackbird, they should at least like this song too.
Am I seeing this in 54? People voting here just need some medication or they really need to hear the full AB discography. I mean, just listen to this song man, this is some masterpiece. AS at its brilliant best. Melody, lyrics, solos every damn thing in this is stuff is just in the bull's eye. How come is the song so down here. Guys, just listen some stuff before you vote
It is a shame that such a beautiful and dark song lies here on no 32! Deserves to be in top 10... I mean everything is perfect about this song and theme is just... No words man! Still trying to find them! Listen to this piece and you will surely admire its uniqueness!
38
Before Tomorrow Comes

Best song I've ever heard. Needs more votes. This is a travesty. Passion, emotion and spectacular vocals
How is this song so low on all the lists I see? This is my favourite ever! Beautiful lyrics and just gives me chills every time.!
This song is a classic from AB, should be top 10 for sure!, they always usually play it alive.
One of the best songs that I have ever heard. This should be on top of the list...
39
Fallout

It's unbelievable to see it at such lower place. My God, this song is one of the best ever done by AB, it deserves to be in Top 5! Not just guitars & drums, the way this song flows with so meaningful & neatly written on point lyrics is utterly AWESOME! It just gets under my skin every time I listen to it. Phenomenal Rock, take a bow AB! #bigfan
Very underrated in this ranking. It's one of my favourite songs of AB.
I totally agree with him.
This song Is Totally AWESOME. It definitely should be on top of this list.
Cool Guitar solo and Awesome Chorus.
Man! This LIST look more like a POPULARITY List instead.
Man I just can't not believe it! It's not in the top ten. this song is just pure awesome... everyone just please hear this song - shuvro
40
Peace is Broken

Finding this song down here, my peace is broken.
Underrated song. Sad to see it so low on the list.
Kick ass riff. Amazing chorus.
Easily one of their best. It's a shame it's so unknown. Even more of a shame that they haven't played it live.
41
Watch Your Words

Way underrated if you haven't heard this song yet do it cause it is one of if not the greatest Alter Bridge song.
Huge song and lyrics. Powerfull riffs. Meistewerk
One of the best opening riffs!
Should be ranked higher
42
Save Me

Only one song this album. Song name is 'save me'. Love this song movie soundtrack.
Best.
Haha, anyone else notice how similar the intro riff is Tremontis "fall again? "
Best movie theme song it...and lyrics so much meaningful.
43
The Last Hero

Structurally, their most unique. Two extremely well-placed but also technically incredible solos. Bridges that put anything that anybody's ever done to shame. The pace only let's up to let Myles and the listener catch their breath and come down from his upper register one-of-a-kind wail. Rhythmically, it's the best showing from that section of the band. This song prices what AB had become and what they're capable of. For me, undoubtedly and without question their best song. By a country mile.
Mark Tremonti possesses the fingers of the Allmighty, the riffing and predominantly the solo towards the penultimate section were exquisite as well as the under-appreciated drummer did an excellent job here by going full monty and keeping up with the rhythm and flow of the song..The vocalist...well! Taking out my pen now... - Arhaan95
44
Coeur d'Alene

So killer the intro is amazing with the two guitars and its just kinda laid back at the verses but the song is a great mix of styles solo is killer too should be way higher but AB has so many good songs so
Best intro into an Alter Bridge song besides Slip to the Void and Cry of Achilles. - Giustiniano
Superb guitar riff! Good solo,
45
Bleed It Dry

The best solo by Tremonti so far... enough said
46
Burn It Down

Sureley have it all. great guitar playing one on the best singing by Miles, great feel throughout the whole song. solo at the end not the best from Mark but overall (along with Brand new start and Blackbird) the best musically composed songs by this great band.
Its Magical. Haunting vocals.
Sad and touch your heart and mind instantly
47
Wouldn't You Rather

48
Break Me Down

Nice song with beautiful music and lyric.
49
Dying Light

Good and Great Song.
50
The End is Here

One of the best AB songs !
Like a ballad on the verses and powerful on the chorus. For this one I like to listen live at the Royal Albert Hall version, with the orchestra it's so beautiful.
Don, t think you people have heard this song. Deserves to be in the top ten. Anyways, it is unbelievable how underrated alter bridge is.
WHY IS THIS 45?!? It makes me cringe hearing this amazing song a solo would just make it better but it should be in top 20 at least
Like all the best songs, has a simple riff and is the best.
PSearch List