Coldplay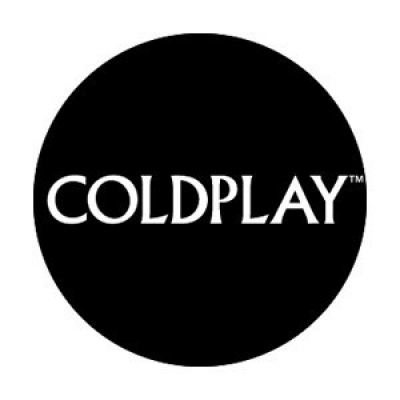 Uploaded by Rorywilbren
Info
Coldplay are a British rock band formed in 1996. The band consists of Chris Martin (lead vocalist and pianist), Jonny Buckland (lead guitarist), Guy Berryman (bassist) and Will Champion (drummer and backing vocalist). Manager Phil Harvey is often considered an unofficial fifth member. The band renamed ...
read more
.
Comments
Top
Popular
Newest
Stupid people, know nothing about music. Nirvana is a grunge rock band and Green Day is a punk rock band. None of these should be on this list. And Nirvana is also the most overrated band. Their music is pretty crap. I bet none will like their any songs except - smells like teen spirit, Lithium and Heart shaped box. They have become a cult. Even though dumb people haven't listened to their many songs still they say that they are good. They are pretty crap of you listen to their many songs. Coldplay is the real alternative rock band. They are so good. And Linkin Park is not just an alternative rock band. They are the only band which keep on experimenting with new music. They have so many genres. Rock is incomplete with Linkin Park. You can't tell a single rock genre which they haven't mixed in their songs. Coldplay should be at 1 and Linkin Park at 2.
The only way that Coldplay is four on this list is because people really don't consider them alternative anymore. Listen to any of their first three albums and it is pretty much all alternative rock. Coldplay has so many great songs, Fix You, Clocks, Don't Panic, What If, White Shadows, Trouble, The Scientist, Square One, Sparks, In My Place, The Hardest Part, Speed of Sound, Spies, Major Minus, Charlie Brown... The list never really ends. The three bands above them have a combined like 10 great songs.
This band is unique. Viva La "Cold-play" this band teaches me to fix you, shows me yellow, clocks at speed of sound in my place and I feel as if I am in paradise. I think who have not voted for coldplay have never listened to good songs of this band. Just try-
and you will get it. Best English band band till date.
their tones/compositions are world famous Colsplay is the second name of Alternative Music.
I love Coldplay, no denying that. Although, they have other good songs. Everyone is just naming their singles. What about Swallowed in the Sea? Death Will Never Conquer? Glass of Water? There are so many songs that are pure masterpieces, songs that you can't change without ruining everything. They have a song for everything, so you never have to listen to another artist. Songs that make you cry, songs that make you relax, songs that make you dance. If I had to name my biggest fear, it would be Coldplay splitting up. If only they played on the radio... - Merilille
This is what listening to Coldplay feels like: It's like being hit with a truck full of feelings. It's like you're drowning in a glorious, breathtaking world of pure bliss, floating above the clouds, and you're hyperventilating and laughing and crying at the same time, and you're smiling so hard your mouth hurts, and in that moment, you truly feel like you could die happy.
They are the best band of all time! Their songs convey emotions, experiences, feelings and life beautifully, they have songs that make me feel like I'm dancing on air (Hurts Like Heaven, A Sky Full of Stars, Every Teardrop is a Waterfall, Charlie Brown) and songs that tug at my heart strings (Ink, Fix You, The Scientist, Sparks) and songs that are like anthems (Paradise). I love this band, and they deserve all the praise they get- Chris, Johnny, Will and Guy- I love you!
Coldplay is the greatest band of all time, in my opinion. They have a wide variety of music. It takes you to places in your mind the universe doesn't have. I love ALL of their albums. If I could choose a band to listen for the rest of my life, it would be Coldplay. From the minute I heard my first song from them (viva la vida) I loved it. I think Coldplay deserves to be placed as number #1 for alternative bands.
I know this is just my opinion, but Coldplay should be best band of all time, period. Some people say they are depressing, but those are only the people who have never bothered to listen to more that 3 of their songs. Which 'depressing' band do you know that would have huge fireworks, confetti and synchronized glowing wristbands for the whole audience at there concerts? Trust me, I've been there, literally the best night of my life. But that's just my opinion:-)
Simply, the biggest band of the new age. Coldplay is a great band, their music is incredible. Mylo Xyloto is a fantastic album, that album is number one in the world. I don't know why the people prefer more Linkin Park or Muse. Coldplay kick asses, not better than Nirvana, Oasis or Radiohead, but, unless they deserve the third position. Magnificent band and magnificent songs. VIVA COLDPLAY!
I've never loved music so much.. And Coldplay made it possible. They're amazing and put so much meaning into their lyrics and it leaves me speechless. Chris Martin has the voice of an angel. I love them I love them I love them.
After receiving 3 Grammy Awards in one year alone, it becomes clear that Coldplay is a very influential band. Songs like "Fix You", "The Scientist", and "White Shadows" showcase their immense abilities to compose highly euphonious music as well as write moving lyrics. - rbndelrio
Fix you, Clocks, The Scientist, Viva La Vida, Trouble, Violet Hill, Amsterdam, Gravity, Every Teardrop Is A Waterfall, Yellow, Shiver, In My Place, Paradise, Charlie Brown, Speed of Sound, Politik, God Put A Smile On Your Face, A Rush Of Blood To The Head, Lost!, Cemeteries Of London, Talk, Swallowed in the Sea, Square One, What If, Twisted Logic, The Hardest Part, and Everything's Not Lost.
Coldplay was the first band I actually wanted to know who they were when I first heard their music. I soon started looking them up and listening to more and more of their music. I love them. Very clean. I also must say that I'm still buying their music. Next to U2 I think that Coldplay is the best band ever. Look it up. Both are on the top ten.
Coldplay is alternative music in it's purest form. Chris Martin's haunting vocals along with the beautifully incorporated instruments gives you one solution : a hell of a good song. Every single album they've released has never sounded exactly the same as the previous. They evolve, like a band should. And, they revolve around positive views of themselves, and care deeply for their fans. I say that they should be number #1.
Coldplay has remained on top for years now. They won the more Grammys than any other alternative band and has the best overall quality for their songs. It's nearly impossible to be let down by Coldplay with songs like Yellow, Clocks, Viva la Vida, Violet Hill, Paradise, and Fix You.
What is LP and My Chemical Romance when compared to Coldplay? Chris Martin has an awesome voice, and the band has awesome lyrics and music. What more can you ask for?
Best band ever! Chris Martin's ape reincarnate would have written better songs than Kurt Cobain or Chester Bennington at their peek. Sorry Coldplay nay-sayers, Chris Martin is a freakin genius.
Great songs for deep thinkers, Coldplay has always provoked my emotions and memories, good and bad, of past times. Only a legendary group such as them, could create music of such undeniable quality for so many year. by the way Chris Martin you are my hero.
These songs alone should get them into number 3 at least, with Radiohead and Muse. Shiver, Violet Hill, Lovers in Japan, Strawberry Swing, God put a smile upon your face. You know what, all of their songs are great. Except Princess of China.
Coldplay is the basis of alternative rock in the post-Nirvana era. With the band spanning many genres of music (Heavy/classical rock, alternative, pop, techno, rock-and-roll, etc. ) Coldplay is easily the most talented alternative band out there.
Coldplay's music ranges from inspiring and beautiful (Fix You, Everything's Not Lost, In My Place) to catchy and exciting (Viva la Vida, Every Teardrop Is A Waterfall). I simply do not care that they are 'mainstream' or that Chris Martin can't dance to save his life. This band is incredible. - macreaz
Coldplay is amazing. Every song they product is full of passion, amazing lyrics and makes you feel like you're in heaven every time you listen. From the soul of Fix You to the funky pop of Paradise, they can do anything. Just give them a listen!
Some people say they're overrated, but thy actually stand out in all this dying world of good music. They are beautiful from the soaring crescendos to the deep and beautiful tones. From Viva La Vida to The Scientist, they are amazing!
They are honestly the most melodious band I have ever heard with incredibility brilliant and beautiful songs! I feel like their music has so much power in it and just brightens up my day. BEST BAND FOR SURE HANDS DOWN!
First they are the only band that has at least ten awesome songs from their albums that I could think of right off the bat. Second there isn't a single song they've made that I actually hate, much unlike other rock bands.
Related Lists
Best Coldplay Songs
Best Coldplay Albums

Best Songs From Coldplay's X&Y
Best Songs From Coldplay's a Rush of Blood to the Head
Best Songs On Coldplay's Mylo Xyloto