Best Alternative Bands of All Time
The Contenders: Page 10
181
Sublime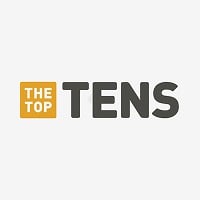 Sublime was an American ska punk band from Long Beach, California, formed in 1988. The band's line-up, unchanged until their breakup, consisted of Bradley Nowell, Eric Wilson and Bud Gaugh.
One of the few bands that were truly ahead of their time. Of all the many many bands I've seen live, I am the most stoked to have seen Sublime & Brad live and alive not to mention seeing Lou Dog.
Great ska rock band! Many of their songs still are on the radio even though they haven't been around in 10-20 years
They have there own flow and they don't copy other people
192 that's disrespectful smh
V 3 Comments
182
Yellowcard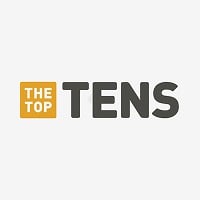 Yellowcard are an unbelievable band with a lot of heart and amazing musicians. Yellowcard have a lot of great songs most of them are about love but that's what most people want to hear Yellocard should be at least be top 75 and yeah they are Underdogs but they are great and all of you have to respect it if I had to rank Yellowcard they should be next to Sum 41 they are a good band to and I respect both bands
Makes cheesy love songs great with innovative chord patterns and great violin backup. Easily #2. Behind the killers
Disappointed I didn't see them in the list.. They should be at least in the top 50... UNDERDOGS for the win!
#193? This is a joke.
V 2 Comments
183
Starset
Beautiful music, easy to sing along and they just rock!
V 1 Comment
184
The Sound
If you have never heard their music please check out this most underrated band from the 80's and still experience some excellent music and song writing. It's never too late!
Adrian Borland was the lead singer. R.I.P.. The most underrated 80's band. Excellent music!
185
Death Cab for Cutie
Death Cab for Cutie captures an amazing and simply one of a kind sound in each album and the progression of their music over the years has kept me in love with them.
Wonderful music with well-thought-out lyrics and unique rhythms... My favorite band
Sickening that they are so low on this list. - mghiggins12
190? Proves this list was concocted in a methadone clinic.
V 2 Comments
186
10 Years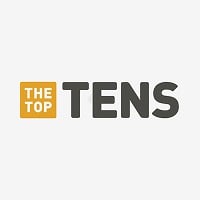 10 Years are an American rock band, formed in Knoxville, Tennessee in 1999. The band consists of Jesse Hasek, Ryan Johnson, Brian Vodinh, Chad Huff and Matt Wantland.
Just seeing this amazing band so far from first proves that the world has truly lost its taste in music... Disappointing really. Their songs are so unique, captivating in every way, describes every aspect of the soul (ugly or beautiful), meaningful without directly stating their purpose. I listen to Nirvana, some of his songs Are okay. Linkin Park, just a rap group that happens to be appealing to alternative rock fans. I like a lot of popular alternative groups; ColdPlay, OneRepublic, Imagine Dragons, RED, 30 Seconds to Mars, 3 Days Grace, 3 Doors Down, Staind, Foo Fighters, Breaking Benjamin is another big one for me, but none of them even come close to 10 Years. Every song in every album is a hit.
Such an underrated band. So surprised that more people don't know about this band. In a music world full of watered down mindless garbage this band stands out.
I would agree. It was my friend who introduce me to this band and I think there music is tight.

V 2 Comments
187
Audioslave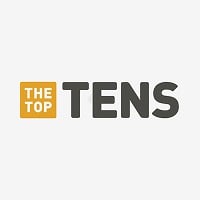 ...read more.
It is one of that bands, that defines my way of life. I wish I could see them live, I know - it's impossible nowadays... Great vibe of tim. Com's bass plus tom's freaky guitar style...
It's depressing that all of those self-harm emo bands and many crap bands are higher than Audioslave. - wyattn97
I searched the entire list to find Audioslave and I am disappointed that I had to search so long.. 123? Really? NM.
V 3 Comments
188
Garbage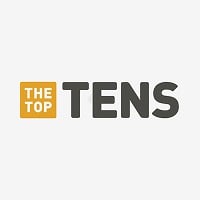 Garbage is an American-Scottish alternative rock band formed in Madison, Wisconsin, in 1993. The group consists of Scottish musician Shirley Manson and American musicians Duke Erikson, Steve Marker, and Butch Vig.
They are amazing. Album after album of songs of such consistent quality. Their newest album, strange little birds is, in my opinion, their best yet. Their songs are original but they keep that rock feel that makes them so great. Just listen to their music.
Garbage is the band that established alternative rock, fronted by iconic Shirley Manson! Do I have to say more? For me the most talented rock singer ever. Thank you Shirley, you make my day, every day...
Simply, The purest ever alternative rock band, fronted by the charismatic Shirley Manson. Get to YouTube and listen to them... Shirley just rocks!
They should be so much higher than this
V 4 Comments
189
FM Static
FM Static has amazing and deep meaning songs like "Tonight" and "Definitely Maybe" They are an overall good band and have been nominated for a grammy. Definitely deserve to be higher.
I like this band because I found myself in this band
V 1 Comment
190
Goo Goo Dolls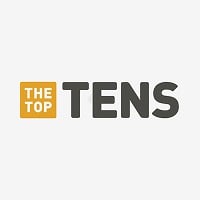 The Goo Goo Dolls are an American rock band formed in 1986 in Buffalo, New York, by vocalist and guitarist John Rzeznik, vocalist and bassist Robby Takac, and drummer George Tutuska.
Why are the Goo Goo Dolls not in the top ten? They are one of the best alternative bands and pioneers of alternative rock. Johnny plays a mean guitar and his vocals are beautiful! Listen to their songs Sympathy, Only One, Big Machine and Can't Let It Go and you will see what I mean.
A Talented Alternative rock band..
John Rzeznik - Most talented songwriter and musician of all time... real and pure talent, both in singing and playing the guitar... their music are timeless... Goo Goo Dolls deserves to be in the top 10
191
Modest Mouse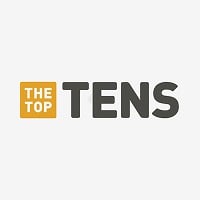 Modest Mouse is an American rock band formed in 1992 in Issaquah, Washington, and currently based in Portland, Oregon.
HOW is this band so low on the list? It should be within the top 50 at LEAST. Their sound is an example of what alternative IS to me. Vote! - mg296
This band should be number 1 and they're not even on this list. Well, they are now but they weren't before. I think.
192
The Neighbourhood
This is the sexiest band I've ever known. I love Jesse Rutherford so much...
They are top 10 material. Why are they so low?
Come on THIS BAND is the best so far!
In love with the neighbourhood
V 3 Comments
193
The 1975
These guys are my most favourite band ever. Sure they're still evolving, but I have loved every song they've ever made and I am hoping they'll be the underdog that trumps them all one day. Us fans must keep voting these guys up to beat Linkin Park and Nirvana who keep topping these lists!
Ok so what, they're a bit younger than most rock bands but I think that their tunes are awesome. Their smooth and have a nice beat. Who can't help but love The 1975 and I honestly don't get how it's not up there already.
The best band ever... I love most of the bands in this but The 1975 hit my feelings every time
V 1 Comment
194
The Maine
Needs to be number 1! The Maines music is full of heart and Passion. They are life changing and without a doubt one of the best bands!
195
Secondhand Serenade
I will support you in there until you in the top table in this competition, you are amazing band and good singer in the world, you must be the winner and you are is awake, please don't tell me that I'm the only one that vulnerable impossible
Amazing band with great music. They're music is heartfelt and so are their songs.
No. This band is amazing and definitely should be in the top 15. Some people just don't know music anymore. Smh.
196
Taking Back Sunday
Lets give them some credit people, they have been making awesome alternative punk rock for 10 plus years. My all time favorite band.
MY PERSONAL FAVOURITE.
LOVE THESE GUYS..
YOU HAVE TO HEAR THEM TO BELIEVE ME...
And also this... Guys come one; get with the program
Best band ever!
V 1 Comment
197
Godsmack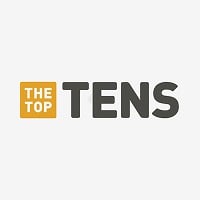 Godsmack is an American rock band from Lawrence, Massachusetts, formed in 1995. The band is composed of founder, frontman and songwriter Sully Erna, guitarist Tony Rombola, bassist Robbie Merrill, and drummer Shannon Larkin.
V 2 Comments
198 Hedley
199
The Replacements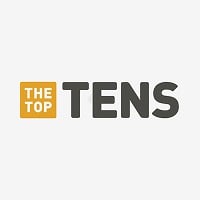 Bastards of Young, Left of the Dial, Alex Chilton.. Need I go on? These guys are the PIONEERS OF ALTERNATIVE ROCK.
One of the greatest bands ever! Should be 261!
Should be much higher. Saw them in at Sloss Furnace in Birmingham with 200 people in the 80s and they totally killed it. The girl I brought fell in love with me for the summer. LOL! We were spoiled back then because I saw REM like every other years until they split. I also got to see Morrisey in Birmingham a few years back. REM, The Replacements, The Smiths, Joy Division, General Public/English Beat and the Smithereens owned the 80s-90s. I also listened to Faith no More and The Clash and they also very great.
200
Asking Alexandria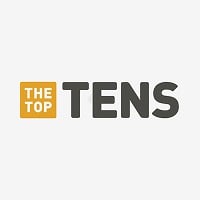 Asking Alexandria are an English metalcore band from York, North Yorkshire formed initially in 2008 by lead guitarist Ben Bruce along with former lead singer Danny Worsnop, bassist Joe Lancaster, keyboardist and synth player Ryan Binns, and current members drummer James Cassells and rhythm guitarist ...read more.
V 2 Comments
PSearch List
Recommended Lists
Related Lists

Top 10 Alternative Bands of All Time According to Watchmojo

Best Rock Bands of All Time

Top 10 Philippine Rock Bands of All Time

Most Overrated Bands of All Time

Top Ten Best Bands of All Time
List Stats
35,000 votes
447 listings
9 years, 208 days old

Top Remixes (179)

1. Arctic Monkeys
2. Oasis
3. The White Stripes

torinn818

1. Nirvana
2. Avenged Sevenfold
3. Disturbed

htoutlaws2012

1. Nirvana
2. Blink 182
3. Green Day

RN_Eheads
View All 179
Posts
Error Reporting
See a factual error in these listings? Report it
here
.