Best Alternative Bands of All Time
The Contenders: Page 16
301 Echo & The Bunnymen
302 The Chameleons
303
Eskimo Joe
No-one knows who they are but these guys have made some whopping great songs. So many themes, so many feelings, and so much talent do these guys keep stored under their name.
305 Jupiter One
306
Shironamhin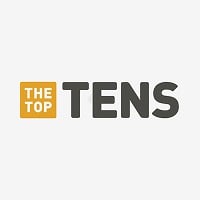 Shironamhin is an independent band from Dhaka, Bangladesh. Their music has a mixture of a wide variety of influences, including classical and folk traditions of Bengali music and rock music.
A good band can be from anywhere, right? Anyway, they mix alternative rock with classical, traditional music. Sometime they use some heavy riffs. Some architects played good songs. - zxm
307 Jebediah
308
The Arcana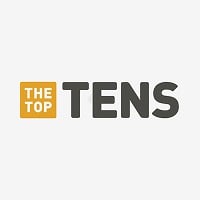 Superb - mainstreak
309
311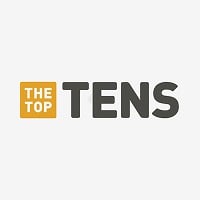 311 is an American rock band from Omaha, Nebraska. The band was formed in 1988 by vocalist and guitarist Nick Hexum, lead guitarist Jim Watson, bassist Aaron "P-Nut" Wills.
I'll never really understand why 311 is not seriously considered to be one of the greatest bands ever. They are perfect in almost every aspect of there music. Some of there songs, and when I mean some I really mean SOME! Of there songs aren't the greatest. However basically every band ever has had tons of average-below average songs. 311 by themselves have created their own massive fanbase off of their own completely different style of music. When you hear someone ask "what style of music are they? " almost every time you'll hear either reggea/punk/pop. Or you will hear what most people say which is, "it's hard to say because they use so many different styles that there main style can only be called 311". People listen to 311 for that specific style instead of any one imperticular sound or style. Therefore create a larger more loyal fanbase in the process. I can safely say 311 might be one of the best bands ever.
I started listening to 311 in 8th grade. I have seen them live 7 times. I fell out for a while and just started listening to them again. Creativity and a natural evolution of music without any bulls
T. I have traveled the world and listen to everything out there. I tell you mi amici: 311 IS THE BEST.
Positive lyrics, hard-rocking and mellow eclectic sounds, and longevity-not to mention one of the most well-known live shows in the genre. I've been in love with the band for close to 20 years, and would highly recommend anyone who's never heard of them to listen. Start with "Beautiful Disaster," then "Amber," follow with "Down" and lastly "Don't Tread on Me"... If you dig, start buying full albums!... Life changing
My first grade teacher dated the lead singer of this band at one point, and my sister's first grade class (also in her class) was responsible for the album title "Uplifter".
V 11 Comments
310
Yes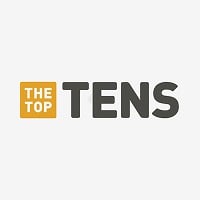 Yes are an English rock band formed in 1968 by bassist Chris Squire and singer Jon Anderson. They first achieved success in the 1970s with a progressive, art and symphonic style of rock music.
Even though I love them dearly, they are 70's Progressive Rock, not alternative
These guys make the music world turn the way I see it. You can't beat Yes, no matter how hard you may try.
Wait. You relegate the Fathers after there sons? These are the end days! Yes invented this.
They are and always will be the best band ever...
V 4 Comments
311
Dinosaur Jr.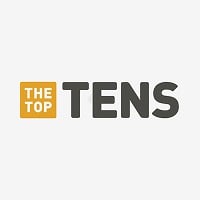 Dinosaur Jr. is an American rock band formed in Amherst, Massachusetts, in 1984, originally simply called Dinosaur until legal issues forced a change in name.
Dinosaur have their own distinctive sound that truly makes you feel, the influenced so many bands and to this day they are still producing good music their last album being released in 2009. Honestly this band should be much higher
Seriously? How is this band so low. It has over 10 albums and it influenced a lot of alternative rock bands of today.
They have a really heavy great sound. I recommend the albums Dinosaur and You're Living all Over Me. - IknowAlotAboutMusic
Dinosaur Jr. is the most underrated band. If they had air play then they would be in at least the top 20. All of their albums are awesome and they still play like they are in their prime - Sabbath
V 3 Comments
312
Boys Like Girls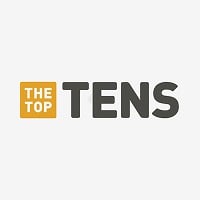 Boys Like Girls is an American pop rock band from Boston, Massachusetts. Formed in 2005, the group gained mainstream recognition when it released its self-titled debut album.
I don't know how many people out there feel the way I do, but here's what I feel:
You're just like sitting on a lazy sunday afternoon and surfing through new Boys Like Girls songs on youtube. And in the middle of boggling your head over differential calculus, Stuck in the Middle starts playing. And suddenly, there are goosebumps on my hand and there's chills running down my spine, and somehow, at that moment, my entire universe snaps back into focus. That moment. That song. That feeling. That's Boys Like Girls for me.
Boys Like Girls is very popular, they have many bad things, but they overcome and release New album "Crazy World". Boys Like Girls Hit song: The Great Escape, Love Drunk, Hero/Heroine, Two is Better than One, Heart Heart Heartbreak, She's Got a Boyfreiend Now.
Boys Like Girls are one of my favourite bands! Seriously, lets not even go there! Gorgeous singing, music, member and lyrics. They're an inspiration.
This band must be in top tens
V 4 Comments
313
Tokio Hotel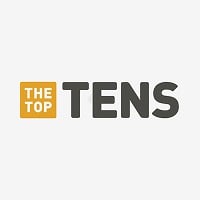 Tokio Hotel are a pop rock band from Magdeburg, Germany, consisting of Bill Kaulitz (singer), Tom Kaulitz (guitar), Gustav Schäfer (drums) and Georg Listing (keyboards, bass) that formed in 2001. ...read more.
I don't believe what kind of bands are ahead of Tokio Hotel, they are one of most successful alternative bands, started so early, will be on top for many many years, Aliens vote for TH!
Tokio hotel best of the best!
Best band of germany bill and tom are the grates twin couple ever
And they rock
AWESOME
I don't think Aliens have invaded this poll yet. If they did, TH would definitely dominate this. :b
Tokio Hotel is an awesome band that deserves to be much higher on this list. Part of what makes them so special is their ability to evolve their music without compromising themselves.
V 5 Comments
314
Angels & Airwaves
that's cool band with high skill picking and arrange with effect wars... awesome. try this
valkry missile
the war
gift
adventure
lifeline
shove
a letter to god part II
halucinations

elvis permana recommend...
I started listening to them and they are pretty good. Tom makes the best music ever. He is one of the few musicians that can actually make electronic and rock sound good, not like garbage. And I thought less people knew Angels And Airwaves. - AnimeDrawer
I'm happy they made the cut.. They make music that just makes sense. I've never experienced a band that makes me feel so good..
One of the most amazing bands I've listened to. They a lot of their songs are inspiring. They use a real lot of guitar delay too.
V 4 Comments
315
Three Doors Down
They provided a song that topped the billboard charts of alternate rock for 21 weeks... They certainly deserve a better position. Loser, Kryptonite are some to best songs ever
One of the best alternative bands ever! I can't stop listening to their songs... They really worth to be on the ten first

Best ever band, looking forward to 1 day have them passing through Denmark for a Concert
Come on guys really, krypto
V 6 Comments
316
All Time Low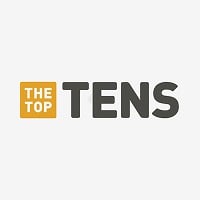 ...read more.
I don't understand how they can be in the 200s. They are an amazing band. Their music is very original and so are their music videos. They are one of my favorite bands of all time. Their concerts are the most amazing thing in the whole entire world. It was so amazingly fun. I would go again if I had a chance. Honestly I think they should be on the top 5. They have a song for every emotion. I can relate so much to their lyrics. I love their rhythm and its just something about them that are just amazing in every way.
They should be in the Top Ten. They're one of the best bands I've ever heard. And they're the reason why I have loved listening to alternative rock. I can relate to their lyrics.
Definitely should be in the top 10. They are great, their lyrics are meaningful and they are fun to listen to and to watch while at their concerts. I really think they deserve to be at least in the top 10, if not in the top 3, or first. And if you don't know them you should listen to them!
ALL TIME LOW IN THIS LIST
V 10 Comments
317
Biffy Clyro
These guys are by far the best band I have ever listened too, and every single one of their songs is brilliant. How they are so far down is beyond me; and people clearly are blinded by a couple of songs or stories about other bands that somehow justify a place over Biffy.
Still don't get how the hell these are so far down! Are you actually kidding me that these are below Panic at the Disco?
These guys are the best band I have ever listened to, and for some of these other bands to somehow warrant a place over them probably because of one song someone has heard is ludicrous. Every single one of their songs is masterclass and they at least deserve a place in the top 10, if not 5.
How are they so low?
V 1 Comment
318
RED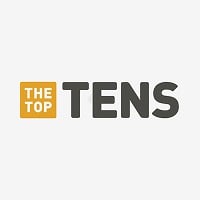 Red is an American rock band from Nashville, Tennessee, formed in 2002. The band's lineup consists of singer Michael Barnes, guitarist Anthony Armstrong, and bassist Randy Armstrong.
What? #069. This band deserves to be in the top 15 but is down here cause of its unpopularity. It's a far better band than Creed and Tokio Hotel.
My personal favorite are-
1) Never be the same again

2) forever
3) let go
4) Mystery of you
5) feed the machine
6) Already over.

You should at least try this out for once. They are the best...!
SERIOUSLY!?!?! It should've been in top ten for sure!
Okay, you might think I'm saying this cause I like this band,
But try it yourself once, I bet you would agree.
Its just that its not much recognized.
They're probably this low on this list because people label them more of a Christian rock band, but do realize that Christian rock has similar sounds to alternative rock. If you look at top Christian rock bands, this band is like number 2. They definitely need to be higher up on this list
People have to listen to "FEED THE MACHINE" one of the best songs ever
V 8 Comments
319
Billy Talent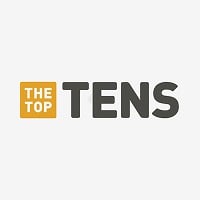 Billy Talent is a Canadian rock band from Mississauga, Ontario. They formed in 1993 with Benjamin Kowalewicz as the lead vocalist, Ian D'Sa on guitar, bassist Jon Gallant and drummer Aaron Solowoniuk.
79!
Are you kidding me?
Billy Talent is amazing!
Their songs, lyrics are incredible.
It's probably cause their Canadian, I mean if they were American they would totally be more mainstream, are you kidding me?
79?!
They take time to make an album but the reason for that is that good music takes time and that's the only kind they make. The fact that they are so far down here is unbelievable. They should be more known!
You guys are lame having Billy Talent so low down. I hope you're ashamed of yourselves but if not yawn what can you do.
Billy Talent is just awesome!
V 4 Comments
320
Sum 41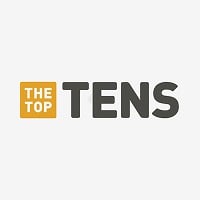 Sum 41 is a Canadian rock band from Ajax, Ontario, Canada. Originally called Kaspir, the band was formed in 1996 and, as of 2015, consists of lead vocalist/rhythm guitarist Deryck Whibley, lead guitarist/backing vocalist Dave Baksh, co-lead guitarist/backing vocalist Tom Thacker, bassist/backing vocalist ...read more.
Sum 41 is an amazing band, their music promotes being yourself and not letting other people control who you are. They're also just all-around badasses. If you don't like them then you probably never listened or you have no taste in music.
Honestly best band out there. How they are not top 25, let alone top 10 is a joke. Every one of their songs means something and comes from the heart. I have not heard one song by these guys that I have not liked before. Truly an amazing band.
They are amazing - Blood in my eyes, Hell Song, Pieces, In too deep, Still Waiting and lot more
Sum 41 is just awesome!
V 2 Comments
PSearch List
Recommended Lists
Related Lists

Top 10 Alternative Bands of All Time According to Watchmojo

Best Rock Bands of All Time

Top 10 Philippine Rock Bands of All Time

Most Overrated Bands of All Time

Top Ten Best Bands of All Time
List Stats
36,000 votes
453 listings
9 years, 265 days old

Top Remixes (183)

1. Arctic Monkeys
2. Oasis
3. The White Stripes

torinn818

1. Nirvana
2. Avenged Sevenfold
3. Disturbed

htoutlaws2012

1. Nirvana
2. Blink 182
3. Green Day

RN_Eheads
View All 183
Posts
Error Reporting
See a factual error in these listings? Report it
here
.