Best Alternative Bands of All Time
The Contenders: Page 6
101
Saliva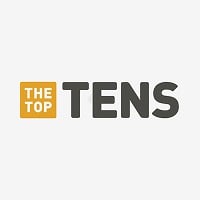 Saliva is an American rock band formed in Memphis, Tennessee in 1996. Saliva released their self-titled debut album on August 26, 1997, through Rockingchair Records, a record label owned and operated by Mark Yoshida, who recorded and produced the release at his studio, Rockingchair Studios.
V 2 Comments
102
The Black Keys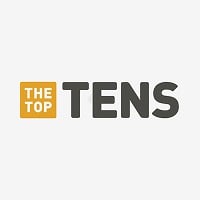 The Black Keys is an American indie rock and blues rock duo, that was formed by Dan Auerbach (Vocals, Guitar) and Patrick Carney (Drums). ...read more.
The Black Keys are definitely top 10. Their unique sound speaks for itself. Not to mention that their songs are beyond awesome. For them to be this low on the list is an insult to their talent.
My favorite band definitely are The Black Keys and I actually prefer them to be on the 96th spot, because not many people can appreciate their music, I really recommend stack shot billy.

Its also so orgasmic their low fidelity recordings.
The Black Keys have done a lot of great things. Much better music quality than some other bands on here. Just really creative.
I'm going to pretend the reason why The Black Keys aren't in at least the top 20 is because nobody can find them as they're sO FAR DOWN THE LIST!
V 14 Comments
103
Shinedown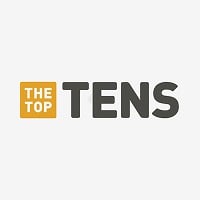 Shinedown is an American hard rock band from Jacksonville, Florida, formed in 2001 and founded by members Brent Smith, Brad Stewart, Jasin Todd, and Barry Kerch.
Their music is very good plus on the upside their songs have many meanings in which most other bands on this list are clearly lacking. I know they don't deserve the number one spot but they are definitely much better than half the bands placed ahead of them
Shinedown has a great, heavy, kind of music! They rock hard! I think that everyone should listen to them! They are a great band to listen to when your sad or angry!
Shinedown don't deserve to be this far.. Love there music specially second chance
They are so underrated... Diamond Eyes is one of the best alternative rock songs ever made.
V 6 Comments
104
Faces
In their day they were the alternative to all those self proclaimed prog-rock bands.
The Faces rocked and did with music what it's suposed to do; HAVE FUN!
105
Vampire Weekend
Vampire weekend is the most alternative band... Ever. Sure it wasn't the first, that was (mostly) REM. And why is U2 on the list? I love U2, but it isn't alternative. It is just rock. Nothing else. Not alt, because it is too mainstream. But the thing that annoys me most is WHY IS IMAGINE DRAGONS ON HERE? THEY ARE POP! NOT ALTERNATIVE!
Honestly, I wasn't expecting Vampire weekend to be this far down the list. Outrageous!
So innovative and intricate and intellectually stimulating
V 1 Comment
106
Fun
Fix this fix this now. This needs to be higher.
It's actually Fun. Fix it up peoples
V 3 Comments
107
Two Door Cinema Club
These guys are amazing, not as known but should be way higher!
YES! My friend brought me to them
They make some really cool stuff!
V 3 Comments
108 Dead by Sunrise
109
The Stone Roses
116? Half the bands above couldn't make an album as critically acclaimed by fans and critics like their self titled debut! One of the greatest studio albums not just in alt rock but of all time - PaulSkinback
Great band that influenced the 90's and to be here is a joke a bit like this list.
V 1 Comment
110
Ween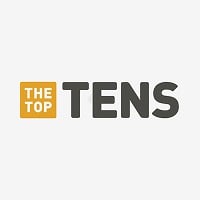 111 Gallows
112
Our Lady Peace
Oh wow, people don't know music, definitely in my top 10
This band should be somewhere out there at the top of the list. Their music was made All For You so listen As Fast As You Can!

whoever has not listened to this band should be put In Repair even if you are Made of Steel

anyway it's almost 4 AM here so peace out
V 2 Comments
113 We Are the In Crowd
114 Shellac
115 Mallory Knox
116
Jimmy Eat World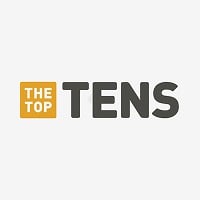 Jimmy Eat World is an American rock band from Mesa, Arizona, that formed in 1993. The band is composed of lead vocalist and guitarist Jim Adkins, guitarist and backing vocalist Tom Linton, bassist Rick Burch and drummer Zach Lind.
One of the most influential bands in modern alternative music. Not only did they help define a genre but they far exceeded the confines of that genre. Throughout the years they have continued to grow and develop, changing their sound all while staying true to their roots and true to their fans. Perhaps not worthy of the top spot to all, Jimmy Eat World undoubtedly deserves a position in the top ten. Few things in music outweigh an overarching influence; an influence that is found in the music of Jimmy Eat World.
Okay, this just isn't right! Jimmy Eat world should be way ahead a lot of these stupid bands
This is the definition of alternative band and is only this low as most people haven't heard them!
Should be up with weezer and the killers
V 7 Comments
117
Mayday Parade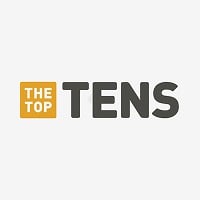 Mayday Parade is an American rock band from Tallahassee, Florida. Their debut EP Tales Told by Dead Friends was released in 2006, and sold over 50,000 copies without any label support.
There's a Mayday Parade song for every relationship, every breakup, and everything I feel. Their lyrics are amazing! My favorite quote is "Another night, Another dream wasted on you. " They'll always be the band closest to my heart.
Mayday parade is by far in the top ten present day rock bands. They take the meaning of music to a new level with their heart wrenching, tear jerking melodies of love and love lost. Amazing group.
" I can live without you but, without you I'd be miserable at best"
One of their best quotes. I could think of a thousand. Love Mayday Parade
I absolutely love Mayday Parade. I haven't heard a bad song from them yet. They are still just as good as when they started,.
V 5 Comments
118
Matchbox Twenty
Matchbox twenty is the best alternative band there ever was and ever will be. Any one who ever voted them this low is seriously wrong in the brain. Rob Thomas is a lyrical genius, and I bet 97 percent if people know who matchbox twenty is over Jimmy Eat world, or stupid old Neon trees, or for God's sake! The invented alternative rock! They are the kings and deserve number one forever. Okay, how many people have heard of Angels and Airways? NOBODY! MATCHBOX TWENTY RULES FOREVER!
One of my top 5 favorite bands hands down. Consistently exceptional music, especially in their first album, with great lyrics and great music, sang with so much feeling. People should really make sure they know what they're talking about when they vote on this site. This band deserves to be much higher yet so many bands above it aren't even alternative at all. - mg296
Matchbox twenty is the band that made me like music. They inspired me to write. They helped me through hard times, and I miss them. If someone can undermined the best alternative rock band ever...I mean how many of you have heard the song 45. Okay now how many have heard the song Push? I thought so
Easily a top 3 group 119 is the most blasphemy I've heard on these lists and there's plenty of it morons who vote because of one song I'm looking at you Plain White T's oh Hey There Delilah almost didn't see you there cause you're not even alternative
V 10 Comments
119
Audioslave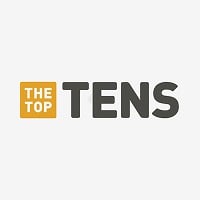 ...read more.
It is one of that bands, that defines my way of life. I wish I could see them live, I know - it's impossible nowadays... Great vibe of tim. Com's bass plus tom's freaky guitar style...
It's depressing that all of those self-harm emo bands and many crap bands are higher than Audioslave. - wyattn97
I searched the entire list to find Audioslave and I am disappointed that I had to search so long.. 123? Really? NM.
V 3 Comments
120
Interpol
I know why Interpol is below the below the list :they sound like more European style, with a bit of England sound (cold wave not so popular in USA...). But Antics, the second album is such a great one, with great bass, keyboards... I listen to them each day for about one full year. They're so brilliant, lyrics excellent. It is not overblasted by fake studio sounds. They are real alternative music like it was in the 80'. I was so grateful to know them at the time, because there was nothing good in music (otherwise The Strokes) and I was so depress... but everyone forgot the early 21st century already.
Really? They do not need an explanation
PSearch List
Recommended Lists
Related Lists

Top 10 Alternative Bands of All Time According to Watchmojo

Best Rock Bands of All Time

Top 10 Philippine Rock Bands of All Time

Most Overrated Bands of All Time

Top Ten Best Bands of All Time
List StatsUpdated 19 Oct 2017
35,000 votes
447 listings
9 years, 172 days old

Top Remixes (177)

1. Arctic Monkeys
2. Oasis
3. The White Stripes

torinn818

1. Nirvana
2. Avenged Sevenfold
3. Disturbed

htoutlaws2012

1. Nirvana
2. Blink 182
3. Green Day

RN_Eheads
View All 177
Posts
Error Reporting
See a factual error in these listings? Report it
here
.