Best Alternative Bands of All Time
The Contenders: Page 7
121 Shellac
122 Mallory Knox
123
Jimmy Eat World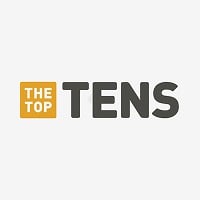 Jimmy Eat World is an American rock band from Mesa, Arizona, that formed in 1993. The band is composed of lead vocalist and guitarist Jim Adkins, guitarist and backing vocalist Tom Linton, bassist Rick Burch and drummer Zach Lind.
One of the most influential bands in modern alternative music. Not only did they help define a genre but they far exceeded the confines of that genre. Throughout the years they have continued to grow and develop, changing their sound all while staying true to their roots and true to their fans. Perhaps not worthy of the top spot to all, Jimmy Eat World undoubtedly deserves a position in the top ten. Few things in music outweigh an overarching influence; an influence that is found in the music of Jimmy Eat World.
Okay, this just isn't right! Jimmy Eat world should be way ahead a lot of these stupid bands
This is the definition of alternative band and is only this low as most people haven't heard them!
Should be up with weezer and the killers
V 7 Comments
124
Mayday Parade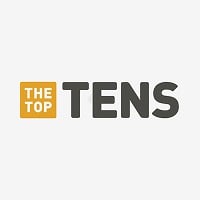 Mayday Parade is an American rock band from Tallahassee, Florida. Their debut EP Tales Told by Dead Friends was released in 2006, and sold over 50,000 copies without any label support.
There's a Mayday Parade song for every relationship, every breakup, and everything I feel. Their lyrics are amazing! My favorite quote is "Another night, Another dream wasted on you. " They'll always be the band closest to my heart.
Mayday parade is by far in the top ten present day rock bands. They take the meaning of music to a new level with their heart wrenching, tear jerking melodies of love and love lost. Amazing group.
" I can live without you but, without you I'd be miserable at best"
One of their best quotes. I could think of a thousand. Love Mayday Parade
I absolutely love Mayday Parade. I haven't heard a bad song from them yet. They are still just as good as when they started,.
V 5 Comments
125
Matchbox Twenty
Matchbox twenty is the best alternative band there ever was and ever will be. Any one who ever voted them this low is seriously wrong in the brain. Rob Thomas is a lyrical genius, and I bet 97 percent if people know who matchbox twenty is over Jimmy Eat world, or stupid old Neon trees, or for God's sake! The invented alternative rock! They are the kings and deserve number one forever. Okay, how many people have heard of Angels and Airways? NOBODY! MATCHBOX TWENTY RULES FOREVER!
One of my top 5 favorite bands hands down. Consistently exceptional music, especially in their first album, with great lyrics and great music, sang with so much feeling. People should really make sure they know what they're talking about when they vote on this site. This band deserves to be much higher yet so many bands above it aren't even alternative at all. - mg296
Matchbox twenty is the band that made me like music. They inspired me to write. They helped me through hard times, and I miss them. If someone can undermined the best alternative rock band ever...I mean how many of you have heard the song 45. Okay now how many have heard the song Push? I thought so
Easily a top 3 group 119 is the most blasphemy I've heard on these lists and there's plenty of it morons who vote because of one song I'm looking at you Plain White T's oh Hey There Delilah almost didn't see you there cause you're not even alternative
V 10 Comments
126
Interpol
I know why Interpol is below the below the list :they sound like more European style, with a bit of England sound (cold wave not so popular in USA...). But Antics, the second album is such a great one, with great bass, keyboards... I listen to them each day for about one full year. They're so brilliant, lyrics excellent. It is not overblasted by fake studio sounds. They are real alternative music like it was in the 80'. I was so grateful to know them at the time, because there was nothing good in music (otherwise The Strokes) and I was so depress... but everyone forgot the early 21st century already.
Really? They do not need an explanation
127
Halestorm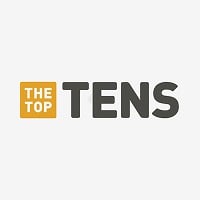 Halestorm is an American rock band from Red Lion, Pennsylvania, consisting of lead vocalist and guitarist Lzzy Hale, her brother drummer and percussionist Arejay Hale, guitarist Joe Hottinger, and bassist Josh Smith .
Damn they are perfect but unfortunately totally unknown! They should be one of the top ten! One of the reasons they are unknown is because they are newborn. I assure you in 5 years they will be more famous than evanescence. They're style is like them but so much better songs! I believe Lzzy Hale their vocalist is the best female rock singer ever!
SERIOUSLY, GUYS! What does it take to get this through your thick skull!
What have you ever hear LZZY this list is MORONIC
They've got some Really Energetic songs.
V 3 Comments
128
Ash
Absolutely amazing!
Should be higher because of songs like Envy.
Only 71st?
I listen to these guys to cheer me up.
V 1 Comment
129
Tindersticks
The alternative melancholic romantic perfection...
130
12 Stones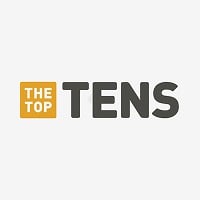 V 2 Comments
131
Tool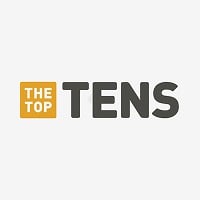 Tool is an American progressive metal/alternative metal band, that was formed in 1990. ...read more.
Disgusting that Tool is ranked under a lot of these talentless noise polluters. I mean seriously? Nickelback, Matchbox 20, Linkin Park, and Coldplay are in the top 50? Faith in humanity has been officially lost.
Tool encompasses everything a band should be. Musical diversity and uniqueness, lyrics that have meaning, and artistic genus when it comes to the visual things they do on their albums and in their shows.
Tool was and is the new Alternative rock. It sounds like metal, but is so much more and for smart people too. Rock on Maynard and Company
Tools not even in the top 100 this one of the greatest bands ever my personal top 15 would include Tool,System Of A Down,Rage Against The Machine,Queens Of The Stone Age,Primus,Faith No More,Jane's Addiction,Nirvana,Foo Fighters,The Pixies,The Cure,Oingo Boingo,Foo Fighters,Radiohead,and Stone Temple Pilots.Not exactly in that order and Tool should be number one
V 5 Comments
132
Maroon 5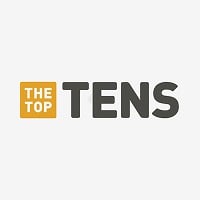 Maroon 5 is an American pop rock band that originated in Los Angeles, California. Before the current group was established, the original four members, Adam Levine, Jesse Carmichael Mickey Madden and Ryan Dusick, formed a band known as Kara's Flowers in 1994, while they were still in high school.
Maroon 5 isn't really an alternative rock band. They're more of a pop/rock band. But still, they're amazing. No doubt about it. And I don't mean just Adam. I mean the WHOLE band. Adam Levine (lead), James Valentine (Guitarist), Mickey Madden (Bassist), Matt Flynn (Drummer) & PJ Morton (Keyboardist).
If you haven't heard these M5 songs, you should check them out:
-Harder To Breathe
-Makes Me Wonder
-The Sun
-Sunday Morning
Pop rock not alt rock but I respect Maroon 5.
How can Maroon 5 NOT be on top 10? Each and every one of their songs is brilliant.
V 4 Comments
133
Train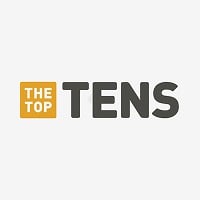 Train is an American roots rock band from San Francisco, formed in 1993. The band currently consists of Patrick Monahan, Jimmy Stafford, Jerry Becker, Luis Maldonaldo, Hector Maldonado, Drew Shoals, Nikita Houston and Sakai Smith.
Ok jeez. Should be way higher. I know they are also pop, but still good. Also the idiot who said "should be #1" is probably a pop fan.
V 2 Comments
134
Lostprophets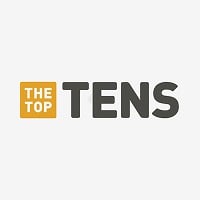 Why the hell is lost prophets way out here? They deserve to be higher in the list!
They should be on the last, every song is ruined because of that
Alt. Rock band who people don't respect anyymore because of watkins. But there were other members too and COME ON! They deserve a place on this list for rockeing for over a decade.
135
Awolnation
AWOLNATION deserves much higher than this! For one, so many bands that were listed before AN are mainstream (not alternative at this point-for example) or metal, or some other genre that is NOT alternative. But also, half the bands that WERE, sound so unoriginal. Whenever I hear them, I can't tell which band is which! AN has a unique, distinct sound that couldn't be mistaken for any other band. That said, other bands that have a very unique sound are Franz Ferdinand, Harvey Danger, the White Stripes, and the Black Keys (all of which were either listed way lower than they should have been or have not been listed yet). Whoever compiled this list obviously does not possess a taste for this genre of music, because of the extreme inadequacy and clear ignorance. One can see that all the most well known bands are at the top. Anyone who truly appreciates Alternative music understands that the whole point of alternative is that it's not mainstream, and that unpopular bands can be (and are) ...more
AWOLNATION is the best band I've ever listened to. They make the best songs ever and have a unique sound and style. They should be way higher on the charts. I mean the owner just bought a 1.5 million dollar retreat at a beach. There is not one song by them I don't like. They are all I listen to on my IPod. This band is amazing.
They're just sick, what else can you say? they got a style no one else has, Aaron Bruno is straight up a genius, and their best song has 350,000,000 downloads on spotify, you can't argue.
AWOL IS BAE! At least top 50!
V 1 Comment
136
Royal Blood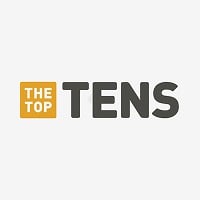 Royal Blood are an English rock duo formed in Brighton, East Sussex, in 2013. The band's sound is reminiscent of and rooted in modern blues rock, hard rock, garage rock and psychedelic rock.
What about "Little Monster", and "Come On Over"?!?!?!?
V 1 Comment
138
Limp Bizkit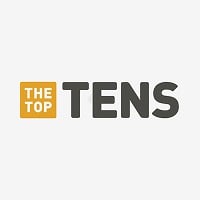 Limp Bizkit is an American nu metal band from Jacksonville, Florida, formed in 1994. Their lineup consists of Fred Durst, Sam Rivers, John Otto, and Wes Borland.
Limp Bizkit has been around for a long time and put out consistently great sound. They will endure.
V 1 Comment
139
Young Guns
Great band at their start hope they keep up the great work
140
Silversun Pickups
Great sound. Great songs. Great live band.
PSearch List
Recommended Lists
Related Lists

Top 10 Alternative Bands of All Time According to Watchmojo

Best Rock Bands of All Time

Top 10 Philippine Rock Bands of All Time

Most Overrated Bands of All Time

Top Ten Best Bands of All Time
List Stats
36,000 votes
453 listings
9 years, 268 days old

Top Remixes (183)

1. Arctic Monkeys
2. Oasis
3. The White Stripes

torinn818

1. Nirvana
2. Blink 182
3. Green Day

RN_Eheads

1. Red Hot Chili Peppers
2. Pearl Jam
3. Nirvana

DroidUrLkn4
View All 183
Posts
Error Reporting
See a factual error in these listings? Report it
here
.