Best Alternative Bands of All Time
The Contenders: Page 9
161
Band of Horses
How are they so low. Vote them up now.
V 1 Comment
162
AFI
One of the most compelling musical acts ever. Every album breathes a new style. From the punk sounds of their early years to the post hardcore sounds of black sails, the dark tones of Sing the sorrow. To the radio friendly style of december underground and crash love. You can't go wrong there is an AFI song for everyone
One of the most underrated bands on the planet. They inspired so many bands and were leader in the genre, they deserve more respect than they get! I love AFI and I always will!
This is pathetic! They were my all time favorite. In high school. They clearly don't get the credit and respect they deserve!
V 2 Comments
163
The Rasmus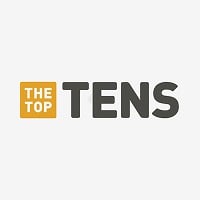 The Rasmus are a Finnish rock band that formed in 1994 in Helsinki while the band members were still in upper comprehensive school.
164
P.O.D.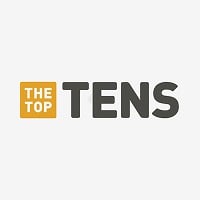 I am trying to figure out why this band was not on the list, I really like them. They have a really cool Rap/Rock sound and I have never heard another band come close in terms of Rap metal. They also have really good lyrics, they actually have lyrics that are something more than just hating people and ranting about how unfair life is.
V 1 Comment
165
Blue October
Great band! I relate to this band the most... Because I went through a divorce and barely get to see my amazing daughter! Just because she "moved on"
This band never seems to get the credit they deserve.
Who hasnt listened to hate me, one of first songs that got me into this kind of music
166
Nightwish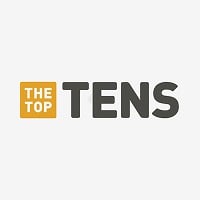 Nightwish is a symphonic metal band from Kitee, Finland. The band was formed in 1996 by lead songwriter and keyboardist Tuomas Holopainen, guitarist Emppu Vuorinen, and lead singer Tarja Turunen.
V 1 Comment
167
Noah and the Whale
Noah and the Whale is an amazing band. Their best songs include 'Just Me Before We Met', 'L.I.F.E.G.O.E.S.O.N.', 'Waiting for my Chance to Come', 'Life is Life' and 'Tonight's the Kind of Night'. However, don't listen to their first few albums; only listen to their latest one, titled 'Last Night on Earth'.
V 1 Comment
168
Daughter
There voices are so beautiful and unique, they are my drug
169
Good Charlotte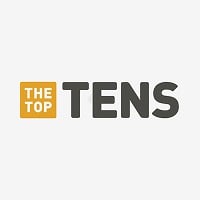 Good Charlotte is an American rock band from Waldorf, Maryland that formed in 1996. Since 1998, the band's constant members have been lead vocalist Joel Madden, lead guitarist and vocalist Benji Madden, bassist Paul Thomas, rhythm guitarist and keyboardist Billy Martin and drummer Dean Butterworth, ...read more.
Good Charlotte the best. Girls & boys, lifestyle of rich n famous are like my favorite tunes. Anyone doubting should listen to those

Changed my life and got me obsessed with music. I didn't care for music till I hear these guys and simple plan. Best band of all time
Come on! Good Charlotte should be in top 10! They are my first alternative rock band! Their music was so amazing!
:0 how are good charlotte not in the top ten?
V 3 Comments
170
Birds of Tokyo
The most amazing, diverse and talented group of musicians. frontman Ian Kenny is also lead for Karnivool which is more prog rock, but just as incredible.
Seriously, these guys are mad
V 1 Comment
171 Darling Thieves
172
Jethro Tull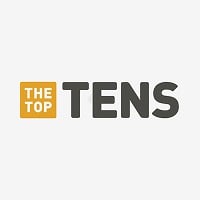 Jethro Tull were a British rock group, formed in Luton, Bedfordshire, in December 1967. Initially playing blues rock, the band soon developed its sound to incorporate elements of British folk music and hard rock to forge a progressive rock signature.
This band is EXTREMELY underrated! It's more rock than alternative, but they have their own unique and incredible sound - especially with the flute! (If you're a flute player like me, you will love this band ngl.)
173
Sigur Ros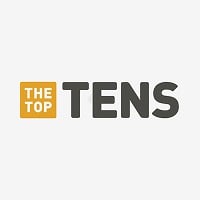 Sigur Rós is an Icelandic post-rock band from Reykjavík, who have been active since 1994. Known for their ethereal sound, frontman Jónsi Birgisson's falsetto vocals, and the use of bowed guitar, the band's music is also noticeable for its incorporation of classical and minimalist aesthetic elements. ...read more.
174
Patti Smith Group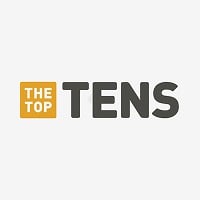 176
Yellowcard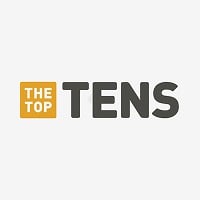 Yellowcard are an unbelievable band with a lot of heart and amazing musicians. Yellowcard have a lot of great songs most of them are about love but that's what most people want to hear Yellocard should be at least be top 75 and yeah they are Underdogs but they are great and all of you have to respect it if I had to rank Yellowcard they should be next to Sum 41 they are a good band to and I respect both bands
Makes cheesy love songs great with innovative chord patterns and great violin backup. Easily #2. Behind the killers
Disappointed I didn't see them in the list.. They should be at least in the top 50... UNDERDOGS for the win!
#193? This is a joke.
V 2 Comments
177
Cage the Elephant
How is cage the elephant not higher they are one of the only bands with an original sound in music today. With songs like in one ear and back against the wall the are easily the best band out there today.
Very original sound. I have to admit though, that their first album was vastly superior to their second, Aberdeen and Around my Head being the exceptions. I hope they make more music some time soon.
A fairly popular band that just happens to be one of my favorites, and I don't see them on the list.
great
V 10 Comments
178
Twenty One Pilots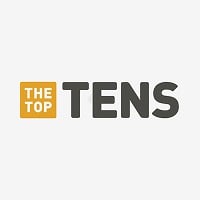 Twenty One Pilots is an American musical duo that originates from Columbus, Ohio. Currently there are two members. The lead singer, Tyler Joseph, and the drummer, Josh Dun. At the 2016 American Music Awards, they won two AMAs for Favorite Pop/Rock Artist, and Favorite Alternative Artist. Twenty One ...read more.
I ponder of something great, my lungs will fill and then deflate, they fill with fire exhale desire, I know its dire my time today. I have these thoughts so often I ought to replace that slot with what I once bought 'cause somebody stole my car radio and now I just sit in silence. Sometimes quiet is violent, I find it hard to hide it, my pride is no longer inside, its on my sleeve my skin will scream reminding me of who I killed inside my dream, I hate this car that I'm driving, there is no distraction to mask what is real, I could pull the steering wheel. I have these thoughts so often I ought to replace that slot with what I once bought 'cause somebody stole my car radio and now I just sit in silence (music) I ponder of something terrifying 'cause this time there's no sound to hide behind, I find open the course of a human existence one thing consists of consistence, and its that we're all battling fear, oh dear I don't know if know we're here, OH MY TO DEEP, PLEASE STOP THINKING, I ...more
Now, twenty one pilots is notoriously the hardest band to place in a genre and even alternative is an understatement. And I even slightly disagree with using alternative to describe them, just because of alternative being connected heavily to emo culture, which most people get a "depressed, angsty teen" vibe from. Twenty one pilots is SO different from that, their songs have a way deeper meaning than just the surface view and help you really understand Tyler. Not to mention how they deal with the concept of suicide/depression and even say that it's okay to feel unworthy and that no one gets you but always are sure to mention in some capacity that you ARE worthy and there ARE people who feel the same. Their lyrics are some of the most meaningful, their beats are some of the most catchy, captivating and unique, and each song gives a different feeling/has a different purpose as well as a different genre meaning that there is probably a twenty one pilots song for any person, no matter ...more
This band has honestly saved me from so many hard times. This is an honest amazing band with inspiring lyrics, Tyler Joseph and Josh dun are so down to earth and way cool who genuinely care for their fans. Not only are they have amazing concerts full of energy but they are one of few bands who talk about real issues such as depression and suicide but they do so without using and vulgar and offensive language. All in all AMAZING band my absolute favorite I love these guys never has two complete strangers had such an impact on me as these two I love them. I would recommend this band to everyone.
Read and then listen their music...
my personal favourite is Migraine, Lane Boy and We don't believe what's on T.V.! Hard choice for me, Vessel my favourite album, and Truce the most saddest song. Honestly I feel little bit offended they're not in first ten.
V 50 Comments
179
Anberlin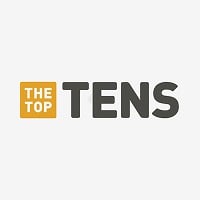 Anberlin was an American rock band formed in Winter Haven, Florida in 1998. Since the beginning of 2007, the band consisted of lead vocalist Stephen Christian, guitarists Joseph Milligan and Christian McAlhaney, bassist Deon Rexroat, and drummer Nathan Young.
I love this band, their music is great. Their songs have wonderful lyrics and are great to listen to. Its such a shame that they aren't as popular and well known as they should be.
How is this not in the top 5? Stephen Christian is a musical genius for crying out loud! These guys have the most meaningful lyrics of any band I have ever heard, even if a lot of their music is depressing. - Luvaddict77
Now, someone explain to me what Anberlin is doing in such a low place on this list! They're so amazing and full of meaning. They do so many things right and the songs will blow you away! Do me a favor and listen to them, please. It'll make your day.
They should be top 10, best vocals in alternative, powerful
V 2 Comments
180
Kings of Leon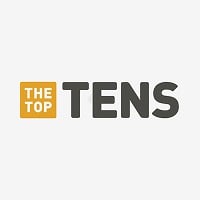 These guys touched my soul like no other modern band. Caleb's voice is something beyond human, strong, rusty, incredibly sexy. Their songs are inspiring and emotionally rich. I'm just so grateful to have found them accidently by listening to the radio late at night. Trust me, these southern fellows are a gift from God.
Deserves nothing lower than top 30. These guys know how to write, and they know how to perform. Kind of repulsed that lame bands like Imagine Dragons are actually far above these guys.
Kings Of Leon should be in here. Listen to Use Somebody, Sex On Fire, Radioactive, The Face.
My dad hates them, so it's okay.
V 9 Comments
PSearch List
Recommended Lists
Related Lists

Top 10 Alternative Bands of All Time According to Watchmojo

Best Rock Bands of All Time

Top 10 Philippine Rock Bands of All Time

Most Overrated Bands of All Time

Top Ten Best Bands of All Time
List Stats
36,000 votes
453 listings
9 years, 261 days old

Top Remixes (183)

1. Arctic Monkeys
2. Oasis
3. The White Stripes

torinn818

1. Red Hot Chili Peppers
2. Pearl Jam
3. Nirvana

DroidUrLkn4

1. Foo Fighters
2. Linkin Park
3. Nickelback

PersonOfLie
View All 183
Posts
Error Reporting
See a factual error in these listings? Report it
here
.