Top 10 Best Alternatives To YouTube
YouTube is going downhill with its 10 minute time limit, suspending users for no reason, and you can't get your account back. It wouldn't surprise me if it died. So, on that day, here are the sites you can visit.
The Top Ten
Vimeo.com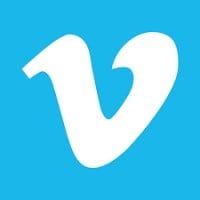 Vimeo is an ad-free open video platform that is headquartered in New York City. The company provides creators with tools and technology to host, distribute and monetize videos.
I'm Anti-Google due to their "privacy policy" and all the info they collect from every individual that uses any of their services.
So I choose Vimeo because, although they also collect "certain" information about you (as do most sites) it's not a fraction of what YouTUBE does merely because they form part of Google.
Vimeo has been around just as long as YouTube, except it's much better, and much less popularity. They deserve the amount of users YouTube has.
Vimeo shows high quality shows that aren't cluttered
THERE IS NO SUCH THING AS AN ALTERNATIVE TO YOUTUBE. It was owned by Google meaning that is a secure website, it has amazing content (Much better than everything else) and if you do not like youtube, then you are not human! Youtube is the best!
Visit Website
Dailymotion

Dailymotion is a video-sharing technology platform. It is primarily owned by Vivendi. North American launch partners include BBC News, VICE, Bloomberg, Hearst Digital Media, and more.
I show preview videos for a non-nude/nude website and though they were censored to be only non-nude on youtube, I had three complaints and was removed without any recourse. I've been with dailymotion for awhile now and have not had any issues. My content is tame by comparison. (dailymotion.com/ywfmodels)
Great site. They almost never remove videos
it's ok but it doesn't have all videos I want 2 c

No hassle, just get to watch videos. Some missing content, and bad search results but once in, you're good.
Visit Website
Vevo

If you notice on YouTube pretty much all (music) videos say vevo in the bottom corner
I honestly don't understand why everyone hates Vevo. If you don't like it, don't watch videos from there. Nicki Minaj is terrible though.
Only music... That's it, so that's why I don't agree. But I do like vevo for music.
In my honest opinion, I love vevo because they actually give me the music that I expect. I don't find anything wrong with but understand people do because it contains censorship. Sometimes, I used it for listening before buying it.
Metacafe
Oops ment to click on daily motion
I have looked for a good YouTube alternative and this ain't it. When I first joined and then went to log back in, I was told the password was wrong. I never received a reset email, like I was supposed to, despite repeated attempts. I finally started a new account. When I log in and try to upload a video it boots me out and I have to log back in. After establishing two accounts and having no luck posting videos, I I gave up and am looking for a new site to most videos.
Unlike other sites from this list, this one works...
Took one look at the home screen and it was a beauty of Internet innovation if I have ever seen one.
Twitch

Twitch is nothing more than girls gyrating their butts and "accidental" nip slips despite their TOS stating this is not allowed. They rule enforcement is spotty and very selective. I do not encourage children watch or post anything on Twitch it is no longer a place just for gamers to post videos, it's a softcore porn site where many girls stream themselves bending over in clothing that reveals everything, fully nude body painting, sexual talk with viewers all to solicit money from said viewer. This amounts to nothing more than prostitution and should be banned...but Twitch wont.
This has turned into something terrible it used to be really good
At its inception, Twitch was a novel concept and continued to become increasingly innovative as it evolved. In 2017 it has passed its prime as its chief imperative now is creating as many fees as possible that do not benefit the viewing experience. Add to this the unfortunate advent of "troll streamers." Most evident in English language Arma 3 streams, broadcasters here encourage the chat to donate at the completion of shocking acts. Here you will witness the complete absence of any prowess in video game play superseded by adolescent children rewarding broadcasters for indulging in acts of racism, drug use and assorted vulgarities. Sooner or later Twitch will bear the repercussions of this, perhaps with lawsuits or the unwanted scrutiny of an accusatory news media.
Feeling weary of Twitch. Lurked a No Pixel RP streamer's chat because the dude was good at shooting cops in the game. The chat however, was disturbing. Subjects such as "Whites Only" and linked content such as this

https : //imgur. com/ijhTUne.

The streamer did not ban anyone. It continued for some time so I left. I understand these beliefs exist in the world, but how has this been going on with this guys' stream since 2014 without a disciplinary warning or anything? Does Twitch support these beliefs? If so, they should just admit to it and we'll all move on.
Revver
You had me by porn
No time limit, porn, and the fact that you can make money off of it makes it better than YouTube!
Did someone said porn!?!
Really not an alternative to YouTube, more like an alternative to PornHub.
Xbox Video
But Microsoft got rid of Xbox Video a few days ago...
Awesome its blocked
Really... 'twas the worst
Wait this is still a thing?
Funny Or Die
Nothing but hilarious videos. And it has an awesome voting system.
Most of the videos are funny, and the voting system is very effective. You can vote for videos you find FUNNY, and vote for videos you dislike to DIE.
Nothing except lame videos that are played out.
Some ARE funny. And some must die, LOL. I love that site.
Newgrounds

Newgrounds is an American entertainment and social media website and company. Founded on July 6, 1995, by Tom Fulp, the site presently hosts games, movies, audio and artwork in four respective hubs, or Portals.
In a way, Newgrounds kinda opened up the animation stage for YouTube, giving it lots of promotion.
No it ain't, cause it's THE website for animation and internet gaming.
The origin point of all the internet famous animators.
Great music, more great music, animations, more animations, games, more games, brilliant games, an alien, a tank and a behemoth.
Should be getting more love than this, all the classic animation videos came from this site, this was the site to be on before youtube even existed
Livestream.com
Cool and easy to use
Mattwo shut up
Now paid and they want a lot more. Use picarto!
Good site.thanks williams india 9884247327
The Contenders
Veoh
You can download videos here by installing their software
I voted this because it's bad and wanted to make the person who made it fell good about himself
A waste of time, they don't accept a link, it's called spam. If you are intro computer and coding, don't use Veoh. I don't even know how is the quality. Their message was very harsh. Forget it.
Sure, if you like having to download proprietary software that contains malware to do most of anything.
TeacherTube
So much of a rip off of YouTube I will barf LAST PLACE
Man my social studies teacher is awesome check him out on teacher tube mr. M
Teachers' version of YouTube.
Break.com
An awesome site to upload and watch pranks.
Hilarious channel to view good pranks.
It's terrible without Angry Grandpa.
BREAK, WATCH IT WHEN you FEEL SAD

IT MAKES you HAPPY
KissCartoon.me
Every cartoon you're looking for and more. Movies too. New content almost every day.
I love the website. It just the inappropriate content that annoys me
Watch the best cartoons for free, what's better?
It only has animated content, plus you can not upload your own videos.
Bing Videos
I trust this way more than going on youtube, even if only because google doesn't own it.
Yes, I love Google... and Microsoft. Also many other computer companies. Bing for searching, no. Bing for videos, yes. I use YouTube, too, but have better experience with the easy to use Bing Videos. It's simple, so this is a +1 for Microsoft.
Who can compete with Google and YouTube... few... but Microsoft has a chance and if I am going to abandon the leader, I'm going with Microsoft.
Who cares about Google? Microsoft is for professionals.
TubeRepeat
Suck it replay button!
Come on, it's YouTube videos on repeat
Mattwo's. Brain. Is. Damaged.
KissAnime
KissAnime has not only anime, but with it is KissCartoon (for series like Futurama, South Park, Family Guy, King of the Hill, Regular Show, etc), an Asian drama site, MANGA, and even movies like My Neighbor Totoro, Spirited Away, and Pixar movies (on the KissCartoon part of it). It's a complete site and the best one, in my opinion, for Asian shows and entertainment as well as for your late Friday night South Park or Family Guy.
Awesome site, with a great library of sub and dubbed!
Amazing but requires better colour combinations.
Greatest anime streaming site of all time. Period.
Internet Archive
It's a fine site if you're looking for videos that don't exist on YouTube
Well, the main purpose of this site is to archive content, but it is a fine platform for videos.
You can find all kinds of things here!
Not only does it have YouTube videos, it has removed YouTube videos, movies, music, and even books. YouTube only has videos, archive.org has the internet.
Tune.pk
Good interface, doesn't track you, simply better.
Sometimes very slow, sometimes very fast.
Amazing
YouNow
Great for live broadcasts
Bitchute
Best alternative to youtube I found so far but lots of hate speach and racism in the comments and video titles.
I love the tip and pledge functionality to monetizing videos... This is extremely innovative and I think it could catch on very quickly... If a site has ad-sense, it's essentially controlled by Google (YouTube) and not a true YouTube alternative... The whole point in getting away from YouTube is that content creators are unfairly getting their ad-sense accounts pulled for life... I think I'm going to make a home here...
Watch videos here that you tube won't show anymore of a few I follow
What is all the other crap
THIS is the only real alternative

(except for Vimeo)
WatchMojo.com

WatchMojo.com is a Canadian-based privately held video content producer, publisher, and syndicator. With nearly 10 billion all-time video views and 16 million subscribers, WatchMojo has one of the largest channels on YouTube.
I'm laughing so hard right now.
Which is available on youtube
This is about the alternatives to your-
Amazing and helpful how to's!
PewTube
Great site and service. Censorship free and safe to express.
Great video site! Alternative to YouTube! Simple, clean interface, and easy to use.
Free Speech for the win!
Facebook
Wow this isn't even a video website what is wrong with you?
If you like being tracked
You can share videos on Facebook sure but is it really an alternative to YouTube?

Nope, not really.
Face book is just like youtube a big joke. the like to be your friend. but the never answer you picture not comment not anything if you loading a video from dvd it wil remover. friends no way just I big joke al the people dear are just for tem zelf
VidLii.com
I agree. I love VidLii, it's a great website. A very good community and good customization! It's like the old YouTube, it's great!
Great customization and community
Yet again they only take big local main corporation email providers that can be tampered with or hacked, not very many people there its boring as well as wenoo they both suck
It has a fun and good community
PSearch List