Top 10 Best Alternatives To YouTube
loganruckmanman
The Contenders: Page 2
21
TeacherTube
So much of a rip off of YouTube I will barf LAST PLACE
Man my social studies teacher is awesome check him out on teacher tube mr. M - SOUTHPARKFANHH
22
KissCartoon.me
A very good fun site, all the latest cartoons to be seen - Dalice
Watch the best cartoons for free, what's better?
It only has animated content, plus you can not upload your own videos. - Mahaer_Mahmud
I love Kissanime and Kisscartoon. They have good quality cartoons and animes on there plus you don't have to pay for them. - Anonymousxcxc
V 6 Comments
23
Internet Archive
Well, the main purpose of this site is to archive content, but it is a fine platform for videos. - Mahaer_Mahmud
Not only does it have YouTube videos, it has removed YouTube videos, movies, music, and even books. YouTube only has videos, archive.org has the internet.
You can find all kinds of things here! - HCShannon
So I can go see how many viewes Baby had when it was most viewed?
24
Break.com
An awesome site to upload and watch pranks.
Hilarious channel to view good pranks. - Jihadi_John_Isis
BREAK, WATCH IT WHEN you FEEL SAD

IT MAKES you HAPPY
NOT. AN. ALTERNATIVE. TO. YOUTUBE. - Mattwo
25
TubeRepeat
Suck it replay button!
Come on, it's YouTube videos on repeat - N64Dude
NOT. AN. ALTERNATIVE. TO. YOUTUBE. - Mattwo
26
Bing Videos
Yes, I love Google... and Microsoft. Also many other computer companies. Bing for searching, no. Bing for videos, yes. I use YouTube, too, but have better experience with the easy to use Bing Videos. It's simple, so this is a +1 for Microsoft.
Who can compete with Google and YouTube... few... but Microsoft has a chance and if I am going to abandon the leader, I'm going with Microsoft.
Who cares about Google? Microsoft is for professionals.
It seems good I was looking for alternative to youTube I guess I found the one.
V 2 Comments
29
KissAnime
KissAnime has not only anime, but with it is KissCartoon (for series like Futurama, South Park, Family Guy, King of the Hill, Regular Show, etc), an Asian drama site, MANGA, and even movies like My Neighbor Totoro, Spirited Away, and Pixar movies (on the KissCartoon part of it). It's a complete site and the best one, in my opinion, for Asian shows and entertainment as well as for your late Friday night South Park or Family Guy.
Awesome site, with a great library of sub and dubbed!
Amazing but requires better colour combinations.
Love it
V 9 Comments
30
Tune.pk
Good interface, doesn't track you, simply better.
Sometimes very slow, sometimes very fast.
Garbage for westerners. - Mattwo
Amazing
32
turbotubevideos
A lot of people do not like this site because they do not take any crap here or vulgar behavior but this site is most promising and the internet rats do not stand a chance here as well as scammers or spammers and they have a no tolerance policy for such behavior and they stick to it. 5 stars on this upcoming site and the speed and up loader is amazing. Live tech help when you need and support site the works.
Probably the best youtube alternative yet. They have a professional team, stable uploader, good community, and fully customizable channel. It has everything I need and want in a youtube alternative. This website will rise above the others and succeed.
This site is really bad and full with ads + nothing is actually working there!
DEAD! - Mattwo
V 1 Comment
33
Power VideoTube
Is this a troll? - Mattwo
34
Wenoo
Reminds me of YouTube in it's prime when users were actually able to upload content without having to deal with copyright infringement or getting suspended. This also brings back pleasant memories of having the option to customize your own channel without it looking identical to everyone else channel. Definitely a terrific site with great potential.
Wenoo is definitely the best YouTube alternative ever made! It has all the features, at least almost, the YouTube old YouTube had. But guess what? Wenoo is nothing like how it was months ago, it has gone through tons of improvements! You could add a banner, without having to be partnered. You could also add widgets, animated icons, as well as animated backgrounds. It has the option between the 2007-2009 layout, and the 2010- 2011, making it far more optional, so nobody would be stuck with what they might want to change. Most videos buffer at a decent speed, much better than the so called best YouTube alternative; ZippCast. Wenoo has been around far longer than ZippCast, but now it has really gotten started. ZippCast is truly the worst, and will never make it. Wenoo will eventually have what ZippCast was special, whatever that was laugh out loud. Anyways, Wenoo is the one and only with a great admin who knows how to fix any issues with the site.
Great site it is the old YouTube it has recently had a new admin working on the site. There have been some new features added to the site the old YouTube 2.0 channel Design and you have a choice of the 1.0 and 2.0 Channel design, It has the old RED 5 Stars rating instead of like or dislike bar
Not recommended, they only take local big company email providers that can be hacked or tampered with only the big corporations - but Wenoo isn't that good for daily uploading. its very choppy and slow( not that many people there and its not a youtube alternative )
V 35 Comments
36
YourUpload
YouTube was beautiful till Google with all there adds and spam ruined it.
Account closed & case closed YouTube is no longer.
37
WatchMojo.com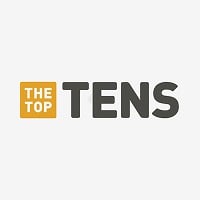 I'm laughing so hard right now.
Which is available on youtube
Amazing and helpful how to's!
38
YouTube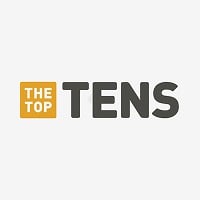 YouTube is a global video-sharing website headquartered in San Bruno, California, United States. The service was created by three former PayPal employees in February 2005. In November 2006, it was bought by Google for US$1.65 billion.
You can't escape! - EliHbk
There's no alternative to Youtube. - ThePixelGod
Despite all of the bad things about it, at least it has a good interface and actually has a lot of videos. There is no good alternative - kempokid
Not very good they tamper with videos and they ask for a phone number at sign up, I'm not giving anyone my phone number
V 3 Comments
39
Upload Society
I find that Uploadsociety is and should be the number. Site as it does look like the old YouTube.. But I was checked out Zippcast last night and found that they are having problems loading videos they are not making there own videos there and so the the members that are identical to Uploadsociety and voting many times once for uploadsociety are voting even now for YouTube as well for Zippcast but for one reason only they are using the embedded button in Uploadsociety and embed a video and bring it to Zippcast making it a duplicate of Uploadsociety There are a lot of hackers on Zippcast and cloners, as well as many Trolls, haters and the such but you do get that everywhere in any site. David the CEO is catching them by the dozens and they are all running to Zippcast how do I know this they have hacked me opening and I had to have someone set something up on my computer to catch them and now there computers are either shut down or all muffled up because they were hacking me I can tell ...more
I was a member on You Tube for years. I had over 2500 subscribers and was asked 3 times by You Tube to become a partner. Just as I was about to except they changed everything. Now they have made it impossible to have a social channel there unless you are big business. Basically now it is overwhelmed by ads. I found Upload Society just 6 months after they started and have been there ever since. I now have my videos watched a thousand times more then You Tube. For example. My latest film was posted 3 days before it was posted on Upload Society. With in 24 hours of being posted at Upload it was watched over 1000 times, and You Tube 21. Upload also makes it a place to interact with friends I have made all over the world where as You Tube now makes that almost impossible. Go to some You Tube channels. Most have been abandoned and there owners not been there in months some years. Upload is everything I want in a truly "Social Network"
Come join us, I promise you wont be sorry! Signed: ...more
I believe that upload society is well above the number thirteen rank to an alternative to YouTube. Anyone who use to like the old YouTube will not only find this site similar to it but several steps above. In my experience here as a member has been one of a friendly atmosphere opposed to many of the other
Sites where making a complete ass out of yourself is mandatory. People that like a true experience of
Supreme quality in every aspect of the word is encouraged to come see and judge for themselves.
garbage
V 58 Comments
40
Vid.me
Tell me, how is Vevo #6 on this list, BUT THIS IS ALL THE WAY DOWN TO #50? What is up with this? This is a nice community. Sadly, it's SO LOW on this list, but it should top this. I may use YouTube more often, but I would like to try to break my YouTube-uploading habit and create more on Vidme. It's just so much better. Props to whoever made this site for doing so. - BoomDaCorgi1337
I've been using this site for a couple months and am considering it an alternative to YouTube. They are pretty responsive when you have a question.
This website will be dead soon.
I told you that website was trash the stupid political conspiracy theory troll journalists ruined it for everyone with there fake news and rumors always nagging the website to death. they need to make a site that does not allow that garbage
V 7 Comments
PSearch List
Recommended Lists
Related Lists

Best YouTube Gaming Channels
Top 10 Best YouTube Vlogs
Top Ten Funniest Commentators on YouTube

Top Ten Best YouTube Comedians
List Stats
9,000 votes
117 listings
8 years, 306 days old

Top Remixes (38)

1. YouTube
2. Vimeo.com
3. Netflix
Pew

1. Vimeo.com
2. Google Video
3. Vevo
Ajkloth

1. Vimeo.com
2. Dailymotion
3. USTREAM.TV
drone
View All 38
Posts
Error Reporting
See a factual error in these listings? Report it
here
.