Top Ten Best American Idol Auditions
ilovekelly75
The Top Ten
1
Adam Lambert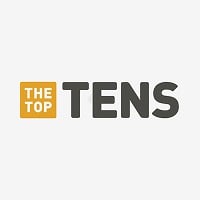 Adam Mitchel Lambert is an American singer, songwriter and stage actor. Since 2009, he has sold over 2.5 million albums and 5 million singles worldwide.
So amazingly talented and gorgeous. I've loved Adam Lambert since his first Idol audition. So unique, talented, and gorgeous. Couldn't wait for Idol each week to see what Adam would do next. Adam always stayed true to himself. He had it figured out before he even started on the show.

It's too bad that Idol kept wanting the same type of singer to win. No disrespect because they are all talented but there is nothing memorable about most of them. I know they all have their fans who may say otherwise but Adam was in a league of his own. Although many who support others will likely disagree there is no denying Adam's talent.

Most of them wanted to play it safe and as a result in my opinion so many of them sound the same and singing the same kind of song. Nothing to make them stand out from the others. I find many of the singer/songwriter types so boring and uninteresting but, again, I know they have their fans. The whole point of American Idol I thought was to find the next ...more
Yes he should have won. The only reason he didn't win to Kris Allen is because the day before the finale Adam confessed that he was gay. So, since America didn't want a gay winner for american idol Kris Allen won. It's really ashamed that he didn't win because he was so much better than Kris Allen and America was so sexual.
Not just his talent but his disarming smile & his overall respect for the judges at that audition is what won their hearts! ADAM proved that he was worthy of their decision... he is a world wide STAR today! They knew they were right from the beginning & ADAM never let them down! Idol will never see the likes of ADAM LAMBERT again!
Adam came out blazing and has not stopped since, mesmerizing on his own and with Queen..have seen him live on his tours and as QAL...never gives less than 100 percent...
V 31 Comments
2
William Hung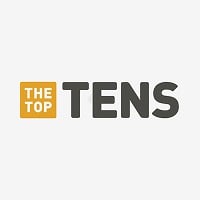 William James Hung, also known as Hung Hing Cheong, is a Hong Kong-born American former singer who gained fame in early 2004 as a result of his rather colorful audition performance of Ricky Martin's hit song "She Bangs" on the third season of the television series American Idol. He is also a motivational ...read more.
His magically euphonious vocals have moved us deeply... from the couch to the floor, wetting ourselves - rbndelrio
Because everyone else is so damn boring!
William Hung is like Pink Floyd compared to Adam Lambert, et al
He is the greatest singer of all time. enough said. - 445956
V 2 Comments
3
Kelly Clarkson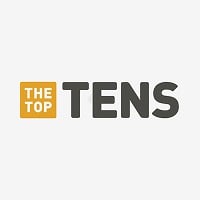 It was really the first time a contestant played around with the judges and the host, and she was able to back it up with some amazing vocals. - ilovekelly75
Kelly Clarkson's American Idol audition was SUPERB & she followed it up to be the BEST AMERICAN IDOL CONTESTANT of all time.
Kelly Clarkson's audition was SUPERB & she continued to wow the audiences & the judges from then on... the absolute best.
Kelly Clarkson - the BEST AMERICAN IDOL CONTESTANT OF ALL TIME.
V 16 Comments
4
Larry Platt
Platt is the best, including "Pants On the Ground!
5 Rhonetta Johnson
6
James Durbin
James Durbin's audition showed his tremendous talent and I saw it right away when he started singing. I knew then that he was going to go to Hollywood and I was going to keep watching. His performances were all stellar and memorable. I remember every one today as if it they just happened even though it has been about 6 years ago since he performed them. The day will come when everyone will see the talent I saw and his career will really take off. I look forward to that day.
From day one, I knew there was something special about James. He lit the stage up every performance. He could sing the phone book & make it into a full-blown concert! He should have won, in my opinion. I have watched him grow for 6 years & now his time has finally come. I thank AI for introducing us to our American Idol...DURBIN ROCKS!
Every week his performance left everything on the stage. In the finale, his extraordinary musical ability, and his desire to bring everyone's performance up to amazing was so evident. He will always be the greatest talent to ever grace American Idol.
He poured his heart and soul into his audition. He had disabilities with having Tourette's and autism but he fought through it. He said music was his way to cope with it. He was and is amazing.
V 27 Comments
7 Jonathan Rey
8 Tamika Bush
9
Scotty McCreery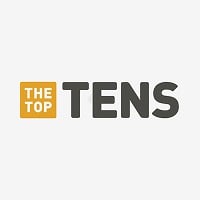 The most memorable audition from American Idol Season 10. He was awesome and funny and very cool. When JLo told him "You have a deep voice", he was like "I get that a lot! ".
This guy should be on the TOP!
He is amazing! His voice sends shivers down my spines.
10 Sanjaya Malakar
The Contenders
11
Melinda Doolittle
She was so nervous, and looked mortified walking in, and talking to the judges, but when she sang that first note, you knew she'd be around for a while. - ilovekelly75
Yes her audition was amazing from her personality to her singing, she's like a breathe of fresh air
V 1 Comment
12 Blake Lewis
13
Fantasia Barrino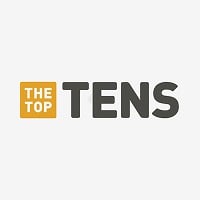 Fantasia Monique Taylor, known professionally by her mononym Fantasia, is an American R&B singer, songwriter, and actress.
Anybody with any knowledge of music, probably got chills during her performance of Killing Me Softly. She didn't make a huge performance out of it. She just stood there and sang as if she were talking in a normal conversation, and it was great. - ilovekelly75
14
Carrie Underwood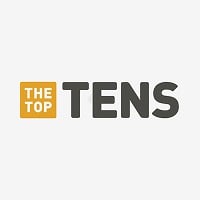 She didn't bother with a big vocal song. In fact, she picked it as she was walking into the door. She did a very nice job with it. - ilovekelly75
I picked her to win from the very beginning. She has a really good personality and voice! Good thing she won!
Carrie is phenomenal. Her voice is like an angel. I loved her version of "Alone" by Heart.
Yas! She has a great voice, and she is just so amazing. carrie underwood is also the one girl that dosnt fly down naked on a wrecking ball fwi
15
David Cook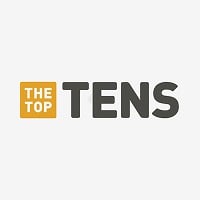 16
Jordin Sparks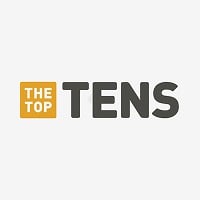 Jordin Brianna Sparks is an American singer, songwriter and actress. In 2007, she rose to fame after winning the sixth season of American Idol; at age 17, she became the youngest winner in the series' history.
I love her!
17
Lauren Alaina
I think her audition was great how she sang back and forth with Steven Tyler. She was only 15! What do the rest of you think?
18
Katharine McPhee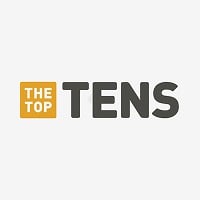 Based on pure vocals, this may be the best original audition. - ilovekelly75
19
Clay Aiken
Clearly this man can sing & should have won that year. He has a voice that just comes out naturally when he sings. Something that is truly a gift from our Lord.
It was a shock when this boy opened his mouth, and was actually able to blow the roof off. - ilovekelly75
I feel Clay Aiken should have won American Idol the year he was on American Idol.
20 Scott Savol
21
Frenchie Davis
The judges said that for the second season, they'd like to have some great voices who did not fit the pop star image, and she gave that to them with this powerhouse performance. - ilovekelly75
Like I don't like her in general but that voice was literally astonishing but in a good way (: X.
22
Kris Allen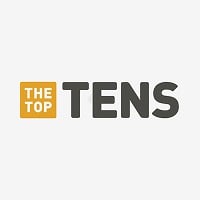 23
Paris Bennett
She sang a country song, and a jazz standard, and showed her beautiful voice and versatility in just two songs. Without knowing that she'd later dissappoint, if you were to know she'd be out in just fifth, you'd be shocked. - ilovekelly75
I loved that she put her own twist into the songs she performed.
24 Danny Gokey
25
A.J. Gil
He sang The Star Spangled Banner, and it was the first and last time he proved he was a force to be reckoned with, receiving applause from all three judges, and a standing ovation from Randy and Paula. - ilovekelly75
26
Allison Iraheta
shes tha best! she shulda won! - horrorfan
27
Alex Lambert
WHY DIDNT HE MAKE IT TO THE TOP 12! -
28
Anthony Fedorov
One of my favorite auditions. - Shakester
29 Joanna Pacitti
30 Diana Degarmo
31
Joshua Ledet
Whoever put Archuleta is stupid. Yes, he is a good artist. He didn't have a good audition though. He forgot the lyrics!
32 Paul McDonald
33
Candice Glover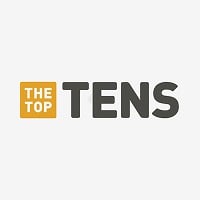 Candice Rickelle Glover is an American R&B singer and actress who won the twelfth season of American Idol.
34 Elliott Yamin
35
Kellie Pickler
Actually my favorite isn't listed. Julie Zorrilla, the Colombian immigrant now living in California. I was surprised she only made it to the top 24 and not the top 12, excuse me, 13.
V 1 Comment
36
Jasmine Murray
I think her audition was one of the best of the season I think it was superb she should've made A HECK OF A LOT farther
37 Megan Corkery
38 Andrew Garcia
39
Lisa Tucker
This audition gave me chills. At 16 years old, she really showed some great vocals. - miltwong
40 Carly Smithson
41
David Archuleta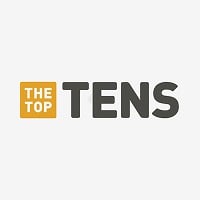 David James Archuleta is an American singer-songwriter, musician, and actor. At ten years old, he won the children's division of the Utah Talent Competition leading to other television singing appearances.
Best singer of beautiful songs
42
Casey Abrams
I still remember the melodica and the "I Don't Need No Doctor" cover!
It's great watching his audition all the time because he is still the same person he was back then - so humble, funny and talented.
43 Julie Zorrilla
44 Brielle Von Hugel
45
Haley Reinhart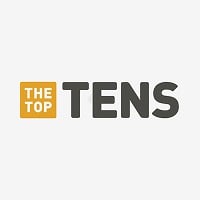 Haley Elizabeth Reinhart is an American singer, songwriter, and voice actress from Wheeling, Illinois, a suburb of Chicago.
46
Jessica Sanchez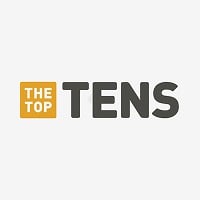 47
Dalton Rapattoni
Dalton's audition was incredible! I knew the song, but didn't really like it all that much (it was okay) and then he started singing and it was a "woah" moment for me. Then he keeps going in the competition and keeps pulling all these incredible performances, some of which included "Rebel Yell", "It's Gonna Be Me", "Eleanor Rigby", and "Bird Set Free". His audition was really memorable to me. He's in the top 3 now, so I hope he wins, but if he doesn't he'll still go far!
Dalton's audition was amazing, it wowed me a lot! I never thought that that song could be sung like that and still done well. His version of it is really great!
BAdd New Item
Recommended Lists
Related Lists

Best TV Singing Competition Auditions
Best The Voice USA Auditions
Best The Voice Auditions
Best "The Voice Us" Blind Auditions
List Stats
1,000 votes
47 listings
9 years, 135 days old

Top Remixes

1. Carrie Underwood
2. Kelly Clarkson
3. James Durbin
ShyChick
1. William Hung
2. Larry Platt
3. Kanye West
TrueIncognito
1. Scotty McCreery
2. James Durbin
3. Kelly Clarkson
aminshams1989
Error Reporting
See a factual error in these listings? Report it
here
.