Top Ten Best American Idol Performances
Out of every performance of every season of American Idol, which is the best of all time? I started it off with ten of my favorites, and I really want to know what everybody else thinks are the best performances.
The Top Ten
1
Adam Lambert - Mad World
Adam sung this song with so much emotion. His beautiful voice gave me chills. I was speechless when he finished and so was Simon Cowell apparently. He had no words but a STANDING OVATION! It was evidently the first time Simon had done that and this was Season 8. That speaks volumes right there!
Such a beautiful performance. No wonder he got the first standing ovation from Simon. I still remember the look on Simon's face when they announced Kris Allen won. Simon couldn't believe it. Poor Kris has been trying to overcome it ever since.
Very haunting, unforgettable performance that moved me and really just took my breath away.
People are still talking about Adam's performance of Mad World. It was such a beautiful and memorable performance!
2
Clay Aiken - Bridge Over Troubled Water
I loved Clay singing grease...he was out of his comfort zone and I could tell he was uncomfortable doing his hip shaking. This is what made me watch him week after week, and he just got better every week. No denying the kid had talent. Even more impressive was his need to help children. Later I found out he started The National Inclusion charity.
Not only were the vocals incredible, it was spectacular in a way that can't be explained in words. Clay brought the house down with this performance, and there's no way to deny tht. - ilovekelly75
There have been so many wonderful performances on Idol that it's hard to pick just one. Clay's Bridge Over Trouble Water stands out though as the best of the best.
It looks like nobody is going to match Clay's level of talent in 15 seasons. Some had more commercial success (Carrie) and some found their niche (Adam) but for sheer versatility and beauty, no one can touch Clay.
3
Katharine McPhee - Somewhere Over The Rainbow
Katharine started of the performance in acapella. The first part alone had a big vocal range, and riffs that she nailed perfectly. Then she went on with the rest of the performance, which she knocked out of the park. - ilovekelly75
4
Carrie Underwood - Alone
Although she's been the fan favorite, as well as the judges' favorite for a while before this performance, Carrie needed to prove that she could be a versatile performer and vocalist. That's exactly why she picked this song, and she did exactly what she intended to do. - ilovekelly75
The only American Idol performance that gave me shivers (and still does). I think Carrie launched herself into the finals with that performance.
Simon was 100% right! I absolutely love her!
5
Haley Reinhart - House of the Rising Sun

6
William Hung - She Bangs

Admit it, his singing is the most entertaining.

Not to mention that he is confident at what he does, and he does not act so robotic and stiff when he performs. Charisma? He got it!
7
Benny and The Jets - Haley Reinhart
HALEY's defining performance! She was sexy in this. No one should ever ever try to sing this song again. She set the bar that high. Loved it so much!
This performance was simply fantastic and so fun to watch. I watch it many times a day because her rendition was, in my opinion, better than elton john's. She is awesome.
8 Larry Platt - Pants on the Ground
9
Kelly Clarkson - Natural Woman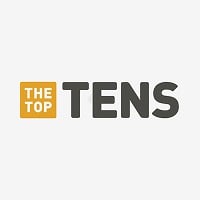 Kelly Brianne Clarkson is an American singer, songwriter and children's book author. She rose to fame in 2002 after winning the inaugural season of the television series American Idol, which earned her a record deal with RCA Records. Clarkson's debut single, "A Moment Like This", topped the US Billboard ...read more.
Starting off the song in a soulful voice, in a low range was difficult enough to do, but it sounded amazing. Then came the chorus, where she belted out the big notes like she's been performing her entire life. The bridge led up to a pitch perfect, beautiful sounding G6 whistle note, straight into the final chorus where she belted it out again with some chilling riffs, leading into the end of the performance, and the massive audience reaction including an obessive fan running on the stage to congratulate her. - ilovekelly75
What a range. #kellebrity
10 Sanjaya Malakar - Bathwater
The Contenders
11
Pia Toscano - I'll Stand by You
Pia inspired me to be a performer with this touching performance. She has an amazing, huge voice and she doesn't only have talent, she has also soul and heart. I admire her so much.
12 Rhonetta Johnson - Oops!... I Did It Again
13 Caleb Johnson - Dream On
14 Tamika Bush - The Greatest Love of All
15
Haley Reinhart - Bennie and the Jets
That's the same song as item #7 in the original 1973 cover it says Benny and the jets which is the same song as Bennie and the jets which later they change it- Kevinsidis
Legendary!
16
Kris Allen - Heartless

Not the best but the most game changing performance in the history of the show. Kris appeared on the stage as the underdog, two minutes later he was the favorite to win the show. A brilliant move at the perfect time.
I love Kris's version of this song!
17 Christopher Noll - Hip-Hop Nanny
18
David Archuleta - Imagine
Randy called it one of the best performances he's ever heard, and Simon called him the one to beat after this performance of the John Lennon classic. He took a simple song, with a limited range, and turned it into a vocal masterclass. He has sung the song many times before, practicing it as a kid, and it all paid off when he performed it on the idol stage. - ilovekelly75
19
Fantasia Barrino - Summertime
Fantasia proved that a little bit can go a very long way. Sitting on the stage, Fantasia gave a classy, and unforgettable performance, which was compelling and moving as well. - ilovekelly75
20 Angie Miller - Who You Are
21 Milo Turk - No Sex Allowed
22
Jessica Sanchez - I Will Always Love You

It wasn't only a perfect performance vocally, it was also a memorable moment of AMERICAN IDOL, that people will remember for many years. Jessica is awesome! Good job, Jessica!
I wonder why it isn't number 1 or 2. She sing it perfectly and the song have many view on YouTube. She made thousand of people cry for Whitney Again
Jessica Sanchez is AWESOME! I'm sure she will do AMAZING things in the future. She is extra talented. This song was her best performance. I wish I could sing like her.
23 Kris Allen - Ain't No Sunshine
24 Danny Gokey - Dream On
25
Candice Glover - Lovesong
Goosebumps for this lovable performance..
Excuse me, but why is this not higher? - DCfnaf
26
Blake Lewis - You Give Love a Bad Name
Blake Lewis's You Give Love a Bad Name showed that he really wanted to win and he just let it come out. It was awesome. I also loved Hayley Reinhart's House of the Rising Sun, and Lee Dewyse's Hey Jude.
27
Crystal Bowersox - People Get Ready
Checked all these out, this one is the best and most heartfelt, I think Haley Reinhearts version of Blue should be on this list and Jacob, god bless the child.
28 Haley Reinhart - I Who Have Nothing
29
David Cook - Billie Jean
This should be in the top ten.
30 Taylor Hicks - Takin' It to The Streets
31
Jordin Sparks - You'll Never Walk Alone
Next to Fantasia's Summertime, it ws probbly the most emotionl performance ever, and next to Kelly's Natural Woman, it probably was the most powerful vocal ever. If anybody underestimated the young contestants on the show, they didn't anymore. - ilovekelly75
Really an emotional performance. An inspiring song as well.
32
Elliott Yamin - A Song For You
The song has been remade many times by many different highly accomplished artists, and Elliott knew what he would be compared to, and he stepped up to the plate, and delivered the performance of a lifetime. - ilovekelly75
33
James Durbin - Will You Still Love Me Tomorrow
What is James doing now? I heard he was screaming his head off for some metal band.
To hard to pick just one. He was great every single time.
Will always love James
He was awesome in every performance
34
Melinda Doolittle - My Funny Valentine
Melinda chose a simple ballad, and her pure voice shone through. She became the top contender after that performance. - ilovekelly75
35
Bo Bice - In A Dream
Added to the fact that singing a song with no background music in front of 35 million people isn't exactly the easiest thing in the world to do, it was also sung technically perfect, with great vocals, and an unbelieveable amount of emotion behind it. America had no choice but to send him to the final two after this. - ilovekelly75
36
Tamyra Gray - A House Is Not A Home
What an amazing performance. Very heartfelt. Watch it on utube. - funtigg
37
James Durbin - Uprising
Where is he screaming these days. Never hear a word about him. Maybe he lost his voice.
Could never watch this guy. Always had to mute my T.V. when he performed. So much screaming with the most irritating voice. Now I see he sings (or should I say screams) with some metal band.
38
Angie Miller - You Set Me Free
I love the fact that she wrote her own song and she had the guts to perform it in front of everyone. We know Angie, we know her voice is phenomenon but just seeing her songwriting talent was heartwarming because I just love it when singers write their own songs.
What separates her from the rest of the American Idol Contenders is that she has the ability to write great songs. This one caught everyone by surprise! - drummer
39
Jena Irene - I Can't Help Falling In Love With You
BEST SONG OF THE SEASON... HELL, BEST SONG OF THE ENTIRE SHOW!

The way she sings it with so much meaning and with that epic voice of hers :') PROUD to call myself a Jena fan, I don't care if she didn't win (SHE SHOULD HAVE), I'll always listen to her music, she inspires me, THANK YOU JENA, I LOVE YOU
This is the performance, by far, of season 13. It is just so beautiful and Jena's voice just complements to the meaning of the song
I am in SHOCK. I just can't believe this. This is the best performance idol has seen in that season. Her range. I can't even...
The best performance ever
40 Allison Iraheta - Alone
41
Jessica Sanchez - And I Am Telling You I'm Not Leaving
From the start, I was amazed. Every run, heck, every note was amazing! Especially at the end, when she sang that last 'me' it blew me away, to the other side of the room. - boeingrules
42 Kris Allen - Falling Slowly
43 Colton Dixon - Piano Man
44
Joshua Ledet - It's A Man's World

Whatt! This should be number 1!
45 Paul McDonald - Tracks of My Tears
46
Adam Lambert - Ring of Fire

Adam Mitchel Lambert is an American singer, songwriter and stage actor. Since 2009, he has sold over 2.5 million albums and 5 million singles worldwide.
47 Elise Testone - Whole Lotta Love
48
David Cook - Always Be My Baby
Better than the original version
49
David Cook - Hello
This day I saw him as an Idol. Best ever. Love you.
50
Jena Irene - Creep

Jena is the best person ever on American idol PROOF she should have won
PSearch List