Top Ten Best American Metal Bands
1
Metallica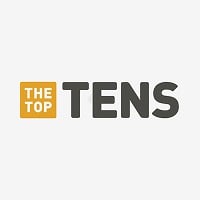 Metallica is an American Thrash Metal band formed in 1981 . The original lineup was James Hetfield (Vocalist and Rhythm guitarist), Dave Mustaine (Lead Guitar), Lars Ulrich (Drums), Ron McGovney (Bassist). The group came into mainstream from their Self-Titled album and the hit single "Enter Sandman". ...read more.
If they have been here for over 30 years you all ready know they are good.
Metallica is amazing. Though their not what they used to be, they can put on killer shows, and are always unique. All the bands on this list suck period. Metallica= best American m etal band ever
We all know that Metallica are the kings of metal. A7X is a good band and even though I am a big Linkin Park fan, LP is not metal... LP is the best alt rock band...
They may all be good, but compared to Metallica all of these bands are armatures: fact. If it wasn't for Metallica none of them would exists. Hands down best band, metal or not. They really know how to write music, especially for today's standards. And there doing the best they can for how old they are now, considering some of there songs are played faster than the recorded version. Metallica, keep writing awesome tasteful music! Love you guys!
2
Megadeth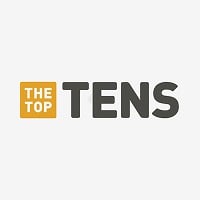 Megadeth is an American thrash metal band from Los Angeles, California. Megadeth was formed in 1983 by guitarist Dave Mustaine and bassist David Ellefson, shortly after Mustaine was fired from Metallica. They have released 15 studio albums to date, and have gone through many lineup changes, with Dave ...read more.
As the god of Heavy Metal Rob Halford said in an interview "Megadeth is so far ahead of Metallica by their consistence and technical level"; nothing more to say Megadeth is better than others
This band is just awesome. I just love them... Can't believe their so down in the list!
Just voted to get them above korn. Korn is good but not above great bands like pantera, megadeth, slayer, anthrax, dio, etc.
What is this godly band doing down here
3
Slayer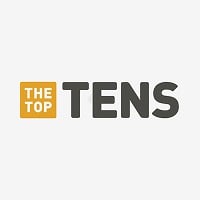 Slayer is an American thrash metal band from Huntington Park, California, formed in 1981 by guitarists Jeff Hanneman and Kerry King. They rose to fame with their 1986 album Reign in Blood, and is credited as one of the big four of thrash metal bands, the others being Metallica, Megadeth, and Anthrax. ...read more.
Avenged Sevenfold above Slayer? There is no hope for the Metal community - ryanrimmel
Every member is incredibly influential and brought something to metal - gemcloben
Slayer should be #2 in my opinion
Avenged above slayer no way most of their fanbase are depressed emos
4
Avenged Sevenfold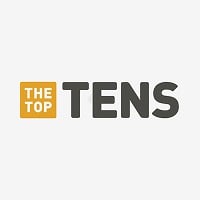 Avenged Sevenfold is an American heavy metal band, that was formed 1999 in California. Their longest lineup of members was M. Shadows (Vocals), Synyster Gates (Lead Guitar), Zacky Vengeance (Rhythm Guitar), Johnny Christ (Bass Guitar), and The Rev (Drums). ...read more.
Avenged Sevenfold My Favourite Band.
A7x is the best they deserve number 1 and they got it. They r way better than slipknot and even slipknot knows that...
A7x is now new wave of American heavy metal band... Ant that's awesome... They have a lots of support and fans...
Slipknot is a great band with a bunch of great songs but Avenged Sevenfold is Avenged Sevenfold with such awesome guitarists, super vocalist and the world's best drummer. RIP Jimmy.
Slipknot is a awesome band, but they don't deserve in top 1 place, their music is simple and unskilled(except the drummer), a7x is a band full of badasses, they should get top 1 place.
Slipknot is not that good of a band. I will admit, they have some great songs, but they don't deserve to be called the best American metal band. America has so many better metal bands.
5
Pantera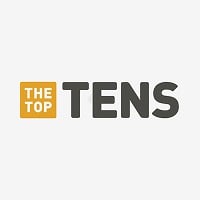 Pantera was an American Heavy Metal band formed in 1981 by guitarist Dimebag Darrell and drummer Vinnie Paul. The band started out as a Glam Metal act in the 1980s with little success. After discarding their original lead vocalist and enlisting Phil Anselmo, the band signed a major record deal with ...read more.
Pantera is the best. Rex is a bad ass bassist. Vinnie Paul can wail on the drums and has an amazing sound. You know his drumming. Phil is the greatest front man hands down. Just saw the PHA and the illegals. Awesome... but Dimebag is metal. He's the best. Period. Notice metal fell off after that idiot ruined metal. I saw Pantera. Along with most of this list. No one can come close to Pantera. The connection between the fans and the band may never be duplicated. Slayer is close in that category but they lack the ferocious vocals of Phil and the amazing guitar of Dime. Pantera influences all new metal and set the bar when Far beyond Driven debuted at #1.
Who else can sell out 10,000 people a night without radio or mtv support? A #1 album without the help of a top 40 song. Metallica is the only metal band bigger than Pantera and we all know how that happened. Pantera even influenced bands/musicians that came out years BEFORE them (Rob Halford in 1990s). Some of the biggest rock bands of all time have ADMITTED to being blown off the stage by Pantera. Whether you like Pantera music or not, their accomplishments as a band are unmatched. by anyone.
What a horrible list, most of the bands on here are complete garbage. Pantera was, is, and always will be the greatest metal band of all time.
The creators of groove metal, deserves better than 8th. - gemcloben
6
Dio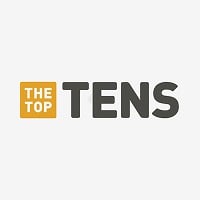 Dio was an American heavy metal band formed in 1982 and led by vocalist Ronnie James Dio, after he left Black Sabbath with intentions to form a new band with fellow former Black Sabbath member, drummer Vinny Appice.
Do I even have to explain why Dio is the greatest American metal band? Dio's voice is overwhelmingly powerful, the riffs are cool as hell and the songs have great lyrics. No doubt, the greatest American metal band ever.
Slipknot AND Avenged Sevenfold above the legendary Dio? I have lost faith in the metal community. - LostDream258
With vocals like that Dio is the Boss. Plus he was in Black Sabbath and I love them
Ronnies voice is more powerful than an atomic bomb. - gemcloben
7
Slipknot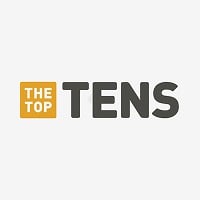 Slipknot is an American Alternative/ Nu Metal band formed in 1995 from Iowa. The band is best known as one of the pioneers of the New Wave of American Alternative Metal during the late 1990s - 2000s and are distinguishable by the band's clothing choices, consisting of black/red jumpsuits and horror ...read more.
Slipknot is so amazing. the best song in my opinion is Eyeless, My Plague, or Wait and bleed. The best album is slipknot. If you like Nu-Metal go on to iTunes and check them out.
Slipknot rocks no matter what. Stay (sic) everyone! R.I.P. Paul Gray.. Slipknot is the best band! And Limp Bizkit sucks!
Oh My GOD! I love Slipknot! They are honestley the very best band that I have ever heard in my 13 going on 14 years of liveing.

Those stupid nu metal band god I hate that crap
8
Lamb Of God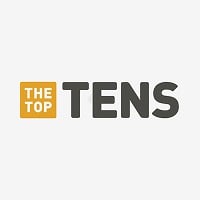 Lamb of God is an American heavy metal band from Richmond, Virginia. Formed in 1994, the group consists of vocalist Randy Blythe, guitarists Mark Morton and Willie Adler, bassist John Campbell, and drummer Chris Adler.
It's called "Pure American Metal" for a reason. They NEED to be at number 1.
Lamb of God over A7X. Seriously, who is voting here? Little 8th graders? Do you not realize the talent that Lamb of God possess? Randy is probably ten times the vocalist M. Shadows is.
LOG Is the most talented on the list. Obviously people think its little 8th graders voting but I'm in year 9. I know good music when I. Hear it
Ok this pisses me off. Besides Metallica, which is debatable, the next four bands are a7x, slipknot, disturbed and korn. Where is pantera, slayer, lamb of god? In my opinion those should be the top 3 not crappy emo/nu metal hard rock like the stuff that's listed
9
Dream Theater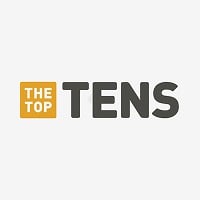 Dream Theater is an American progressive metal band from Boston, Massachusetts. The band was formed in 1985 under the name of "Majesty", only to change its name to Dream Theater later. ...read more.
Their music is beautifully complex, and yet heavy at the same time. They also have a variety of songs with different styles - all of which are amazing. Surely they should take first place
This is pretty much my favorite metal band ( Metallica comes really close) - MusicalPony
Falling into infinity album hear it!
I am so glad that they are in the top 10
10
Iced Earth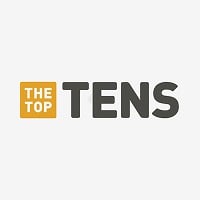 Iced Earth is an American heavy metal band from Tampa, Florida. It was formed in 1985 under the name Purgatory by guitarist and main songwriter Jon Schaffer and original drummer Greg Seymour.
Iced earth is an American band that plays true metal not metalcore or emo one of the best American modern bands along with machine head and down
The Contenders
11
Death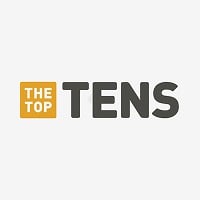 Death was an American death metal band formed in 1983 by Chuck Schuldiner. Death is considered to be one of the most influential bands in heavy metal and a pioneering force in death metal. Its debut album, Scream Bloody Gore, has been widely regarded as the first death metal record, while the band's ...read more.
By far the best band on this list. Sad that the rest are Nu-Metal bands.
Best songs:
Crystal Mountain - Most popular, catchy, heavy
Zombie ritual - If you like traditional death metal
Flesh and the power it holds - progressive, technical and still heavy and catchy.
Chuck Schuldiner=The Originator of Extreme Metal - GREYBOYY
Death on #7 and behind those Nu-Metal bands? I'm going to cry
Death made 7 decent albums (many of them much more than decent) and Metallica only made 3.5 decent albums. Come on, I can't believe how extremely overrated that band is. Death on the other hand made true, good quality Metal.
Ridiculously good riffs, extreme heaviness, overall musical profficiency, very good lyrics (towards the end of their career), and no sell outs.
Chuck Schuldiner was always true to Metal, making brilliant music and giving Metal a new meaning, and for that I thank him
Recommended songs: Crystl mountain, Misanthrope, Zombie Ritual, Pull the Plug, Spirit Crusher, the Philosopher, Cosmic Sea, Flesh and the Power it holds
12
Savatage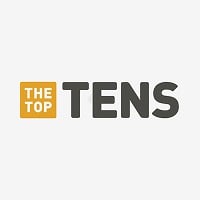 Savatage is an American heavy metal band founded by the brothers Jon and Criss Oliva in 1978 at Astro Skate in Tarpon Springs, Florida.
13
Anthrax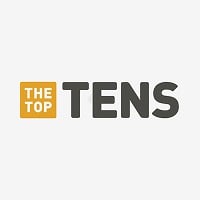 Anthrax is an American thrash metal band from New York City, formed in 1981 by guitarist Scott Ian and bassist Dan Lilker.
Why are these guys not already on the list they came straight out of New York and are one of the big four of thrash metal
They should easily be top 10. Joey Belladonna and Scott Ian are legendary together - ryanrimmel
Overrated, but one of the best of all time - gemcloben
14
Overkill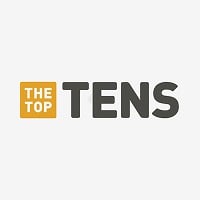 Overkill is an American thrash metal band, formed in 1980 in New Jersey. They have gone through many line-up changes, with singer Bobby "Blitz" Ellsworth and bassist D.D.
Overkill #56?... After dozens of mediocre bands, some of them not even metal? Shame on this list. - Metal_Treasure
15
Testament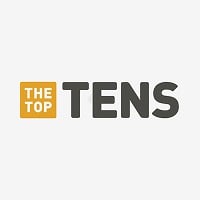 Testament is an American thrash metal band from Berkeley, California. Formed in 1983 under the name Legacy, the band consists of vocalist Chuck Billy, guitarists Eric Peterson and Alex Skolnick, bassist Steve DiGiorgio and drummer Gene Hoglan.
These guys should be number 1. Have your heard Alex Skolnick's solo's? They are probly the best solos in the genra
16
Exodus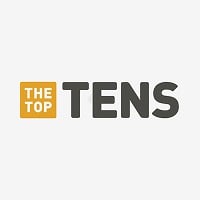 Exodus is an American thrash metal band formed in 1979 in Richmond, California. Spanning a career of 37 years, Exodus has gone through numerous lineup changes, two extended hiatuses, and the deaths of two former band members.
17
Cannibal Corpse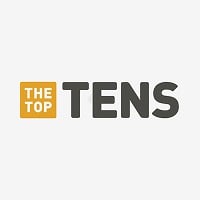 Cannibal Corpse is a American death metal band from Buffalo, New York, formed in 1988. The band is known for their graphic album covers, explicitly violent lyrics and song titles like "I C** Blood" The group got into mainstream after performing the song "Hammer Smashed Face" in the 1994 film Ace Ventura: ...read more.
This should be in the top ten, this shows true American brutal death metal band
Graveyard classic lamb of god etc. followers
18
Manowar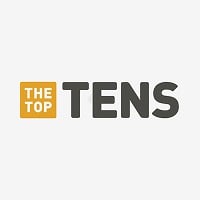 Manowar is an American heavy metal band from New York City, New York. Formed in 1980, the group is known for lyrics based on fantasy and mythology.
Manowar: Dio isn't from the US, Avenge Sevenfold is Core not metal.
To Quote ManOwaR:"True Metal people want to rock not pose, wearing Jeans and leather not cracker jack clothes. "
Other Bands Play... MANOWAR KILL!
Know what metal means. They made metal kid!
The Kings of Metal... MANOWAR KILL
Kings Of Metal
19
Five Finger Death Punch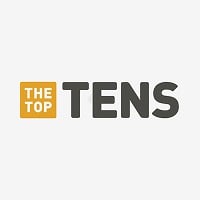 Five Finger Death Punch, often shortened to Five Finger or Death Punch, also abbreviated as 5FDP or FFDP, is an American Alternative Metal/Alternative Rock band from Las Vegas, Nevada. Formed in 2005, the band's name comes from the kung fu movie The Five Fingers of Death.
Their songs have emotion and meaning and they deliver it through their music.
Come on this should be in the top 5!
They do lots of good military songs that I enjoy
5fdp is number two on my list. I can't believe they're not even in the top ten on here. - Swede
20
Tool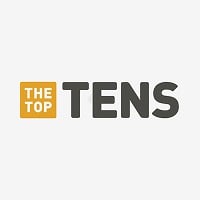 Tool is an American progressive/alternative/post-metal band, that was formed in 1990. ...read more.
One of the most unique and influential acts of recent metal.
I know the pieces fit - Disturbedpotato
Should be in top ten
Not the heviest, but they definitely kick ass
21
Korn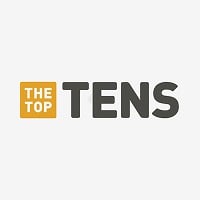 Korn is an American Nu-Metal band from Bakersfield, California, formed in 1993. The band's current lineup includes founding members Jonathan Davis, James "Munky" Shaffer, Brian "Head" Welch, and Reginald "Fieldy" Arvizu, with the addition of Ray Luzier, who replaced the band's original member, David ...read more.
As much as I want to give this to Disturbed... I have to give it to Korn. Metallica copied off of other metal bands such as Juda Priest and black sabbath, in reality bringing nothing new to the table of metal. Bands such as cannibal corpse and Death were just too heavy for non metalhead. So when Korn came around they introduced something heavy enough for for REAL metal heads and something soft enough for non metal heads the perfect combination. And it is true if Korn never came around Slipknot would never have made it maybe not even disturbed. I love disturbed and Slipknot but THIS IS JUST THE COLD HARD TRUTH. And avenged sevenfold DEFINITELY would not have made it without KORN. Why are they even on this list they are closer to emo than ACTUAL metal.
No korn, no slipknot, fact!
Korn is one of the best metal bands of all time
They have alaways been one of the best
22
Trivium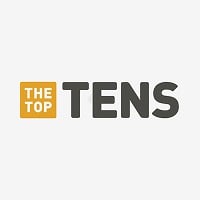 Trivium is an American Heavy Metal band from Orlando, Florida, formed in 1999. Their frontman, Matt Heafy, lead guitarist Corey Beaulieu and Bassist Paulo Gregoletto are the band's most consistent members and have appeared in every album since. ...read more.
Because Trivium kicks all of the others asses.
Diverse and ever-evolving. Extremely talented musicians.
One of my favorite bands of all time
23
Dark Angel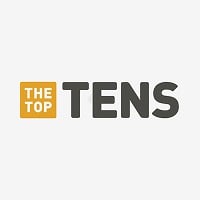 Dark Angel is an American thrash metal band from Los Angeles, California formed in 1981. Their over-the-top style (extremely fast, heavy and lengthy songs with lots of tempo changes, lyrics and extended instrumental parts) earned them the nickname "the L.A. Caffeine Machine". Although Dark Angel had ...read more.
24
Theocracy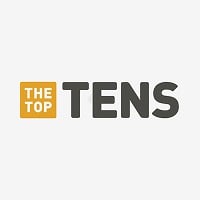 Theocracy is a Christian progressive power metal band founded in 2002 by Matt Smith of Athens, Georgia.
25
Mastodon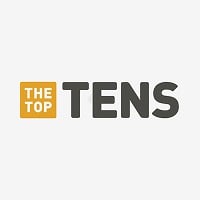 Mastodon is an American heavy metal band from Atlanta, Georgia, formed in early 2000 and composed of bassist Troy Sanders, guitarists Brent Hinds and Bill Kelliher and drummer Brann Dailor.
26
System Of A Down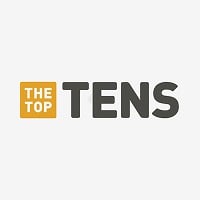 System of a Down formed in 1994 as an Armenian-American Alternative Metal group from Glendale, California. The band name is sometimes shortened to System or SOAD. ...read more.
Another band I listen to when i'm angry
27
Disturbed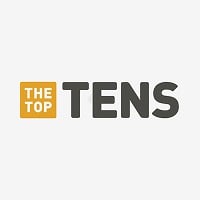 Disturbed is an American nu metal/ alternative rock/ alternative metal band from Chicago, Illinois. The band comprises vocalist David Draiman, bassist John Moyer, guitarist Dan Donegan, and drummer Mike Wengren. They are known for songs like "Down With the Sickness" and "Stricken" .
These guys should be higher they have great songs like down with the sickness, stricken, indestructible and asylum. Listen to the songs and if you like them come back to the list and vote for it.
Deserve to be higher in the ratings, davids voice is incredible
Amazing band. Deserve higher than slip knot and avenged sevenfold
Go to east go to west disturbed is the best
28 Today Is The Day
29
Job For A Cowboy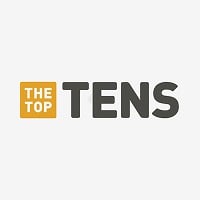 Job for a Cowboy is an American death metal band from Glendale, Arizona. Formed in 2003, the band's debut album Genesis was released in 2007, peaking at No.
One of the only fully American bands on the list. JFAC and Lamb of God are the only bands on the list that bring that pure American influence into their music. I voted for JOFAC because I like them more than LOG. But of the bands on this list, JFAC, LOG, and maybe Cannibal Corpse are the only ones that actually deserve to be on the top ten list.
Umm JFAC ftw my friends, I can't believe Slipknot is at the top. - BillRF
30
Motley Crue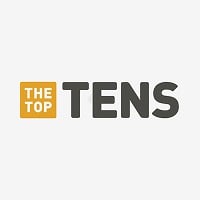 Mötley Crüe was an American metal band formed in Los Angeles, California on January 17, 1981. The group was founded by bassist Nikki Sixx and drummer Tommy Lee, lead vocalist Vince Neil and lead guitarist Mick Mars.
Needs to be higher!
How is Motley crue above linkin park? - Disturbedpotato
How can Mötley Crüe be number 33? Should be on top 10.
31
Evanescence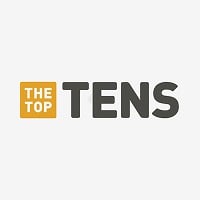 Evanescence is an American rock band founded in Little Rock, Arkansas in 1995 by singer/pianist Amy Lee and guitarist Ben Moody.
Amy lee has helped me to get out of depression
Some people thinks they r bad but people don't know their songs. You should listen their songs whichis in last album. Vote please
32 A Life Once Lost
33
Deftones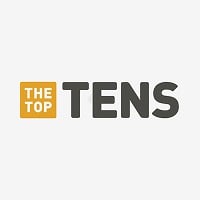 Deftones are an American alternative metal band from Sacramento, California. The band, which was founded in 1988, consists of Chino Moreno, Stephen Carpenter, Frank Delgado, Abe Cunningham and Sergio Vega. They have released a total of 8 studio albums. Some of their most popular songs are Change (in ...read more.
How is tool below these guys. - Pikapokemaster
Much more than your average metal bands, they bring many flavors.
A largely talented and underrated band.
34
Kamelot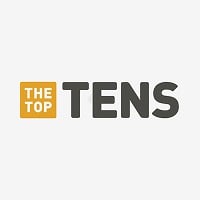 Kamelot is an American power metal band from Tampa, Florida, formed by Thomas Youngblood and Richard Warner in 1991. The Norwegian vocalist Roy Khan joined for the album Siége Perilous, and shared songwriting credit with Youngblood until his departure in April 2011. On June 22, 2012, Youngblood announced ...read more.
Kamelot. No contest. These guys are on par with just about every other symphonic metal band I have ever heard. Maybe even better (except Therion, no one can beat the pioneers). They went from Mark to Roy to Tommy, and yet their songwriting and technique have never suffered.
35
Machine Head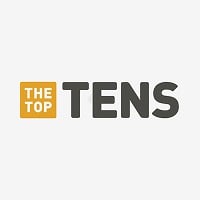 Machine Head is an American heavy metal band from Oakland, California. Formed on October 12, 1991, the group was founded by vocalist and guitarist Robb Flynn and bassist Adam Duce. They have received great critical success especially for their album "The Blackening" which is considered a modern metal ...read more.
Why weren't they already on this list? Way better than any other band listed here. Truth. Accept it.
36
Type O Negative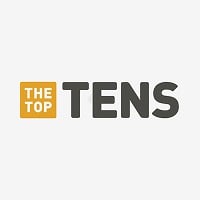 Type O Negative was an American gothic/doom metal band formed in Brooklyn, New York City in 1989. Their lyrical emphasis on themes of romance, depression, and death resulted in the nickname "The Drab Four".
Simply the greatest heavy band of all time. Extremely well written and arranged, smart music: the influence of The Beatles and Black Sabbath and other major 60's and 70's bands can definitely be heard, yet it is a band with a unique sound and style. Plus Peter Steele's voice and vocal range! How can you top Type O? You can't!
37
Nile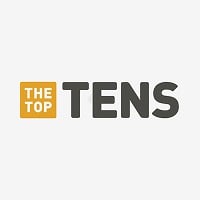 Nile is an American technical death metal band from Greenville, South Carolina, United States, formed in 1993. Their music and lyrics are inspired by Ancient Egyptian/Near Eastern mysticism, history, religion, and ancient art, as well as the works of H.P. Lovecraft.
Green Day, HIM, Mötley Crüe, System of a Down, etc.,...higher than Nile? - Metal_Treasure
38
Queensrÿche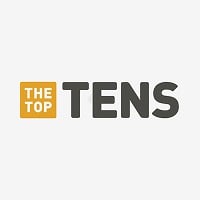 Queensrÿche is an American progressive heavy metal band formed in 1982 in Bellevue, Washington, out of the local band the Mob. They released their self titled EP in 1984, but didn't gain notoriety until the release of their critically acclaimed album Operation: Mindcrime in 1988. As of now, they ...read more.
number 5!
39
Symphony X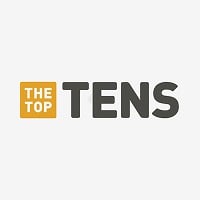 Symphony X is an American progressive metal band from Middletown, New Jersey. Founded in 1994, the band consists of guitarist Michael Romeo, keyboardist Michael Pinnella, drummer Jason Rullo, lead vocalist Russell Allen and bassist Michael Lepond.
40
The Black Dahlia Murder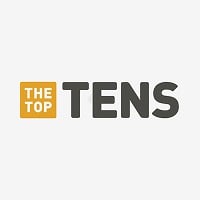 The Black Dahlia Murder is an American melodic death metal band from Waterford, Michigan, formed in 2001. Their name is derived from the 1947 unsolved murder of Elizabeth Short, often referred to as Black Dahlia.
Way better than the posers on the top of the list the growls are brutal and the solos are sick I love these guys
41
Alice in Chains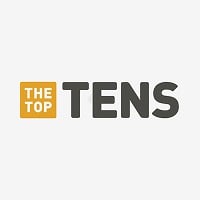 Alice in Chains is an American rock band formed in Seattle, Washington, in 1987 by guitarist and songwriter Jerry Cantrell and original lead vocalist Layne Staley.
42
HIM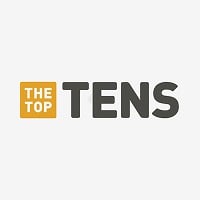 HIM was a Finnish gothic rock band from Helsinki, Finland. Formed in 1991 by vocalist Ville Valo and bassist Mikko "Mige" Paananen under the name His Infernal Majesty, the band broke up in 1993, before being reformed in 1995 by Valo and guitarist Mikko "Linde" Lindström.
This is a Finnish rock band! - Metal_Treasure
1) they are not metal
2) they are not american - Disturbedpotato
43
Green Day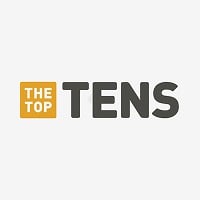 Green Day are an American pop punk, punk rock, and alternative rock band formed in East Bay, California in 1986. The members include Billie Joe Armstrong (vocals and guitar), Mike Dirnt (bass), Tré Cool (drums) and Jason White (guitar) . Green Day are associated with punk rock, pop punk and alternative ...read more.
They are pop punk, not metal. - Metal_Treasure
Green day is terrible
44
As I Lay Dying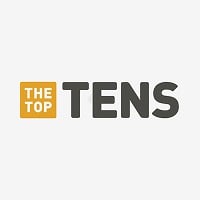 As I Lay Dying is an American metalcore band from San Diego, California. Founded in 2000 by vocalist Tim Lambesis, the establishment of the band's first full lineup, which included drummer Jordan Mancino, occurred in 2001. As I Lay Dying has released six albums, one split album, and two compilation ...read more.
45
Deicide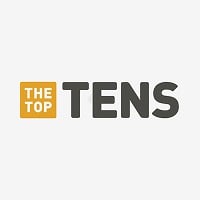 Deicide is an American death metal band formed in 1987 by bassist and vocalist Glen Benton and drummer Steve Asheim. They are known for their blasphemous and satanic lyrics which have resulted in bans, lawsuits and criticisms from religious groups and the public. Frontman Glen Benton is also known for ...read more.
46
Gwar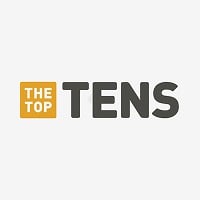 Gwar, often styled as GWAR, is an American heavy metal band formed in Richmond, Virginia, United States, in 1984, composed of and operated by a frequently rotating line-up of musicians, artists and filmmakers collectively known as Slave Pit Inc.
47
Sleeping With Sirens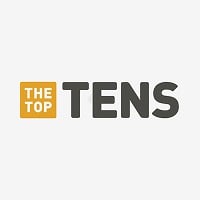 Sleeping with Sirens is an American rock band from Orlando, Florida currently residing in Grand Rapids, Michigan. The band currently consists of Kellin Quinn, Gabe Barham, Jack Fowler, Nick Martin, and Justin Hills.
They are post hardcore, not metal
48 Cellador
49
Blue Oyster Cult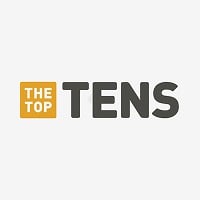 Blue Öyster Cult is an American rock band from Long Island, New York, whose most successful work includes the hard rock and heavy metal songs "(Don't Fear) The Reaper", "Godzilla" and "Burnin' for You".
Blue Oyster Cult's "black & white" era (1972-1975), probably unknown to most under the age of 45, is just as hard & sinister as anything out there. Music written to make you want to climb the cliffs of Dracula's castle, not just bang your head.
Hell yes! Only known by their big hits unfortunately, they have a lot of better material. Listen to their first 3 albums: that's some weird, dark, mystical, occasionally tongue-in-cheek stuff. Their first 10 3 albums are masterpieces, but the first 10 are all great (save for Mirrors). My all time favorite band. Listen to Astronomy (the Secret Treaties version) and Monsters (off Cultosaurus Erectus).
50
Black Veil Brides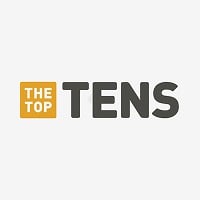 Black Veil Brides is an American rock band currently consisting of Andy Biersack (vocals), Jinxx (guitar), Jake Pitts (guitar), Christian Coma (drums) and Ashley Purdy (bass), that formed in 2006 in Ohio. ...read more.
PSearch List