Best Animated Television Series
The Contenders: Page 2
21
Adventure Time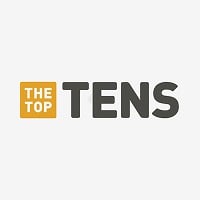 Adventure Time is an American animated television series created by Pendleton Ward for Cartoon Network. The series follows the adventures of a boy named Finn (voiced by Jeremy Shada) and his best friend and adoptive brother Jake (voiced by John DiMaggio)—a dog with the magical power to change shape ...read more.
Best cartoon of all time. Some people just look at the strange setting and weird slang in the show and say that it sucks, but every episode teaches you something and there are actually very deep story plots in the show.
Should definitely be higher up. Absolutely brilliant!
Marceline has the total control of my heart and lacrimal ducts too (damn penultimate episode of the 4th season... )
This is the show on cartoon network
V 11 Comments
22
American Dad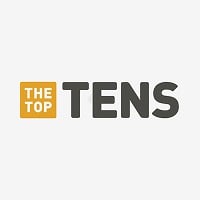 American Dad! is an American adult animated sitcom created by Seth MacFarlane, Mike Barker, and Matt Weitzman for the Fox Broadcasting Company.
What's with all these Asian shows being in the top 10?
I believe American Dad is a lot better than people think. People don't realize Seth MacFarlane left the production crew when Fox renewed Family Guy, eventually causing an increase in quality.
Roger roger is the best character in history. Him and stan braking rocks in the hot sun. Stop stan I love that song. Or screw it I thought the law and the law won
I love this show so much. It beats Family Guy and The Cleveland Show by a mile. Better writing and better characters.
BEYOND underrated. The invader zim of adult entertainment, and probably has the catchiest theme song I've ever heard.
V 6 Comments
23
Dragon Ball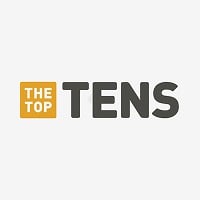 Dragon Ball is a Japanese anime television series produced by Toei Animation. It made anime popular in America and is based on the manga of the same name by Akira Toriyama. It was dubbed in English on Cartoon Networks Toonami block and still has many fans today.
Ah, yes, dragon ball. I love this series, I can never get enough of it.
24
Phineas and Ferb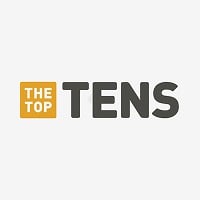 Phineas and Ferb is an American animated comedy-musical television series. Originally broadcast as a one-episode preview on August 17, 2007 and again previewed on September 28, 2007, the series officially premiered on February 1, 2008 and ended on June 12, 2015 on Disney Channel, and follows Phineas ...read more.
For me it has both the wacky humour of Roald Dahl and imagination of the "Pinky and the Brain". I love shows that have their own set of laws, hence every episode can be realistic according to the shows rules but unrealistic according to our own. - StratThinker
Whys is it so far down! This is one of the best animated show ever.. the characters are so likable and the plot so complicated yet seemingly simple.. sigh..
You two deserve better. Like around 15 to 20. Not that great, but watching this was a blast.
Phineas and Ferb has music that I could listen to for all eternity.
V 2 Comments
25
Death Note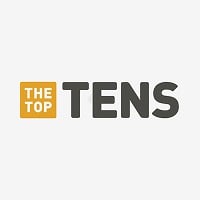 Death Note is a Japanese television drama series based on the manga series of the same name by Tsugumi Ohba and Takeshi Obata. The show is centered around Light Yagami a promising highschooler and aspiring detective with a strong sense of "justice".
Death Note without a doubt is the greatest show ever. Its also the most under rated show. All those guys watching Prison Break should start seeing this and make a judgment themselves - wtvrinc
Epic. Really, it's depth and story have no words to describe it. Death note deserves better than this. A must watch. See it and you'll know its great.
Its a masterpiece I think...
The script is oriqinaL - rebeLLious
Best show ever
V 6 Comments
26
The Flintstones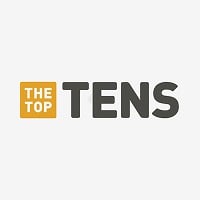 The Flintstones is the first animated prime-time American television series. It was broadcast from September 30, 1960 to April 1, 1966 on ABC.
V 2 Comments
27
The Boondocks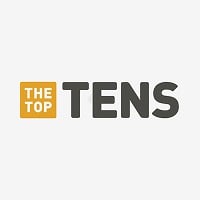 Cantankerous Robert "Granddad" Freeman is the legal guardian of his grandsons, 10-year-old revolutionary Huey and 8-year-old Riley, a product of contemporary rap culture. After moving the family from Chicago's South Side to the safety of suburban Woodcrest -- aka the boondocks -- Granddad hopes to ignore ...read more.
28
The Powerpuff Girls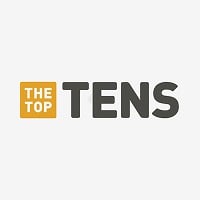 The Powerpuff Girls is an American animated television series created by animator Craig McCracken for Cartoon Network. The main characters of this show are Blossom, Bubbles, and Buttercup. The show is about the Professor Utonium creating three little superhero girls that save the day from villains. ...read more.
Why The hell is this not in at least the top 30. - 90skid311
This is the best show ever! This should be higher.
Terrible Animation.Spinoff is better.
29
Daria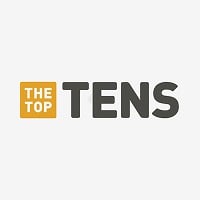 Daria is an American animated television series created by Glenn Eichler and Susie Lewis Lynn for MTV.
OMG! I loved Daria... why did they ever have to stop showing that show. MTV sucks... they have taken off or don't show much of or any of the good shows anymore. Now we're just stuck with drama filled "fake" shows like Laguna Beach, The Hills, Super Sweet 16 and more.
I almost can't describe how much I love this show and how much I hate MTV for cancelling it...
30
Pokemon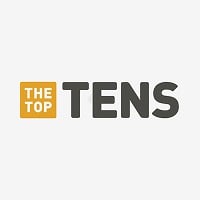 Pokémon, abbreviated from the Japanese title of Pocket Monsters and currently advertised in English as Pokémon: The Series, is a Japanese anime television series, which has been adapted for the international television markets.
I was going to put Family Guy but Pokemon holds so many fond memories of the 90's for me. It was one of the breathrough Japanese cartoons along with DragonBall Z. It was just such an exciting and magical concept. - bigtanga05
Digimon better then this the only reason ass keeps losing because you like more you like the more he loses go on YouTube and look up 16 reasons why digimon better then Pokemon I will give you 11 reason 1 they all can speak the one cat 2 if you like vmon don't be sad you can devolve them xvmon to vmon if you like snivey if she transform your out of luck 4 they save the world name one time that ass save the world 5 they die they die and you see it not like Pokemon if you see a sad seen 2 seconds later happy ending 6 they fuse two people become one person 7 god digimon have gods Pokemon just have some w ho survived dinosaur days 8 digimon have real pervert scenes little bits of naked girls but Pokemon have pink back grounds and how hot they are 8 main main character digimon tern to a evil form 9 better opening falling from the sky and Pokemon just have ass with 3 or 4 new friends every season 10 dark evil villeins killing mind controlling them don't listen get your ass killed in season 1 ...more
Pokemon is the best ever, even though it might seem a little kidish for a 15 year old to watch. Raelly, though, who doesn't know what Pokemon is? It's popular even if you never watch it. - ToPh
Pokémon is the best...
V 35 Comments
31
Fullmetal Alchemist: Brotherhood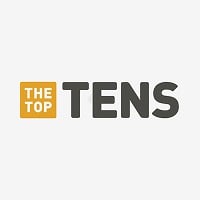 Fullmetal Alchemist: Brotherhood is an anime series adapted from the Fullmetal Alchemist manga by Hiromu Arakawa.
The storyline is absolutely amazing, and there is plenty of character development. If you like Animes like Baccano, you'll love this one.
I have always liked anime but I don't watch it as much as I used too this show has an incredible soundtrack and animation. Digimon, Soul Eater and this are my favorite anime.
Good show. - Skullkid755
32
King of The Hill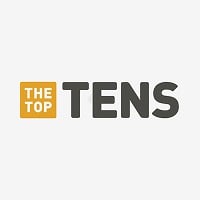 King of the Hill is an American animated sitcom created by Mike Judge and Greg Daniels that ran from January 12, 1997 to May 6, 2010 on Fox.
Though I give the Simpson's the title to the animated throne, this one will always be my favorite.
What why is
This awesome T.V. show down here!?!?!
33
Teen Titans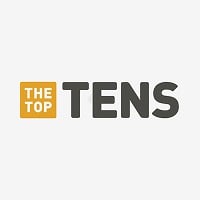 Teen Titans is an American animated television series created by Glen Murakami, based on the DC Comics characters of the same name.
Teen titans r awesome
One of my favorite show behind Avatar.
Teen Titans is awesome. - letdot52
Kyou mo kotsu ruuru mamoru yo, Teen Titans!
Suki kirai naku nandemo taberu yo, Teen Titans!
Jishin kaminari kaji oyaji, kokugo sansuu rika shakai
kowai mono wa nani mo nai, Teen Titans Go!

Ookina koe de yon de okureyo, Teen Titans!
O nayami hanbun kaiketsu shi chau yo, Teen Titans!
PAPA no sukejuuru kontorooru
MAMA no taijuu kontorooru, negau no wa hateshinai
Teen Titans Go! Teen Titans Go!
I love this show, I wish it was never cancelled. - mayamanga
V 3 Comments
34
Animaniacs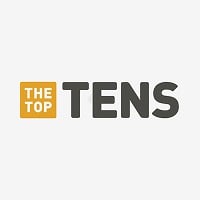 Steven Spielberg Presents Animaniacs is an American animated comedy television series produced by Amblin Television label in collaboration with Warner Bros.
Probably the most insane cartoon I have ever seen. It was silly and entertaining and even had some educational values. The adult humor of this show was so well hidden that children didn't detect it, making it one of the most ideal cartoons for both kids and adults. We really need shows like this.
Who does not love the animaniacs they have top be in the top 10
This is the most wonderfully insane cartoon since Rocky and Bullwinkle. Its smart, funny and appeals to kids, while adults life at the more off the wall comments
35
Teenage Mutant Ninja Turtles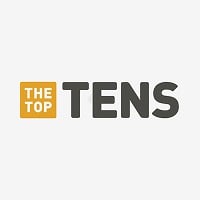 My god the turtles for Michael bays 2014 film are hideous, it's a miracle I didn't puke.
Going down to my grandmas and watching this with my brothers. this should be #1. sad to see they are ruining my childhood with the new movie.
Yes you are right
What! It is one of the best T.V. series ever made. It ought to be there in the Top 10.
V 1 Comment
36 The Ren and Stimpy Show
37
The Legend of Korra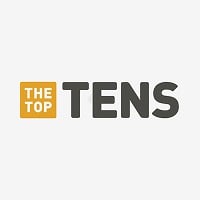 The Legend of Korra is an American animated television series that aired on the Nickelodeon television network from 2012 to 2014. It was created by Bryan Konietzko and Michael Dante DiMartino as a sequel to Avatar: The Last Airbender, which aired from 2005 to 2008.
The legend of korra is a good show. It explains the origin of the avatar and has a lot more action in it. It can never be better than the last airbender but it isn't bad.
Show's low down because it has to split votes with its Last Airbender cousin, and it gets a lesser share of votes despite being similar quality.
This show is incredible. One of the best takes on overcoming mental illness I have ever seen.
Whoever wrote the 4 the comment should shut up because korra is awesome
V 4 Comments
38
Cowboy Bebop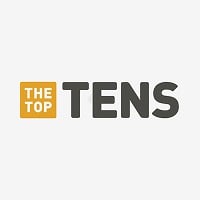 Cowboy Bebop is a 1998 anime television series animated by Sunrise featuring a production team led by director Shinichirō Watanabe, screenwriter Keiko Nobumoto, character designer Toshihiro Kawamoto, mechanical designer Kimitoshi Yamane, and composer Yoko Kanno.
Fun series at the surface, but has some deep characterization going on under the surface. There's more to this series than most writing for American television. I think a good show should tell me a story, not just distract me pointlessly. - dataless
Great characterization, great music, good animation, intriguing plots to the episodes. I have absolutely no problems with this show.
Underrated. Better than DragonBall Z and Yu-Gi-Oh!
39
Rugrats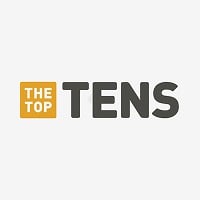 Rugrats is an American animated television series created by Arlene Klasky, Gábor Csupó and Paul Germain for Nickelodeon.
40
The Rocky and Bullwinkle Show
Maybe I scrolled to fast, but this was a smart cartoon
PSearch List
Recommended Lists
Related Lists

Top 10 Most Overrated Animated Television Series of the 1990s and 2000s
Top 10 Great Ideas for an Animated Television Series

Best Cartoon Writers that Have Created an Animated Television Series for Nickelodeon

Best Cartoon Writers that Have Created an Animated Television Series for Cartoon Network
List StatsUpdated 19 Aug 2017
4,000 votes
210 listings
10 years, 74 days old

Top Remixes (45)

1. My Little Pony: Friendship is Magic
2. Drawn Together
3. Archer
Xaekai

1. Gravity Falls
2. The Simpsons
3. SpongeBob SquarePants
Hajj

1. Gravity Falls
2. SpongeBob SquarePants
3. Teen Titans
gravityfalls
View All 45
Posts
Error Reporting
See a factual error in these listings? Report it
here
.