Disney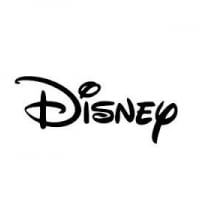 Found on bp.blogspot.com
Info
The Walt Disney Company, commonly known as Disney, is an American diversified multinational mass media and entertainment conglomerate headquartered at the Walt Disney Studios in Burbank, California.
Comments
Top
Popular
Newest
Disney should have the number one spot. Frozen is the fifth highest grossing movie of all time and they have so many great classics like Sleeping Beauty, The Lion King, and The Jungle Book to name a few. They also own Pixar who deserves the number two spot, half of the movies they have made have won the Academy Award for best Animated Feature, and all but two were nominated. The only films Dreamworks have made that can even be mentioned as being the same caliber as Disney are Shrek (just the first one not the sequels) and How to Train Your Dragon 2.
Disney has created over 400 films, not only animation but live action as well. They're one of the oldest animation companies, and created the first full length animated film, Snow White, which lighted the way for all Animation movies to come. Let me remind you of the few Disney masterpieces: Beauty and the Beast, Aladdin, Fantasia, Mary Poppins, Robin Hood, Alice in Wonderland, Peterpan, Atlantis: The lost Empire. Not to mention Tarzan, Hercules, Lilo and Stitch, The Emperor's New Groove, and my favorite, HUNCHBACK OF NOTRE DAME. (If you haven't seen that you should, its fantastic).
Disney is classic and superior to all. They create eras and even elsa was put into the popular show on ABC: Once upon a time. I mean they made a whole season out of it. Pixar can't make any original ideas, sequel after sequel. Disney produces films that tell you to follow your dreams not float your way to Niagara Falls like in Up. Disney teaches you to find joy in the unexpected and to always follow your dreams and heart.
Disney is amazing. They have some if not the greatest special effects in movies. One of their many movies mighty joe young was made in 1998 and the movie is not a cartoon. Disney made a 15ft gorilla look like a real live gorilla that you would see in the zoo today, only bigger. Jurassic Park was made around the same time and Disney's effects were a lot better. Another amazing effects movie was Dinosaur. It was made around the same time as mighty joe young, maybe in the early 2000's but like MJY, it was not supposed to be animated like a cartoon. All the dinosaurs were animated, no machines, and it looked like real dinosaurs that you picture them to look like. you can see the skin features and everything.
Regardless if you like Disney or not, it's undeniable that Disney has had a huge impact and influence on the animation industry. Animation wouldn't be where it was today if it weren't for the likes of Walt Disney himself. - ModernSpongeBobSucks
Disney animation studios has been gaining momentum since they released Bolt, This was followed by a stream of new hits including The Princess and the Frog, Tangled, Winnie the Pooh, Wreck-It Ralph, Frozen, and most recently Big Hero 6. Disney doesn't need Pixar to keep the brand alive anymore because their own animation studios have just entered what many animation fans are calling the new Disney Renascence. We just have to hope Zootopia, Moana, Giants, and Frozen 2 keep the studio producing new and fresh material to entertain and endear people just as much as their golden era and renascence period films.
Disney deserves the top spot as their films have been cherished by people from all ages. Films like peter pan to frozen have made an impact on children's lives as the studios' breathtaking animation continues to bring disney's world of magic come to life.
We got Pixar, Dreamworks, Ghibli, Aardman, Illumination, Blue Sky, and lot's of more but then there's Disney which is literally the king of animation, no other animation studio can surpass Disney, they're the ones who started it all. If Snow White and the Seven Dwarfs was never created, we wouldn't have had some amazing movies today like Toy Story, Finding Nemo, The Lion King, Aladdin, etc. Disney rules animation and is at the top objectively.
In spite of 22 years old I am in love with Disney animations like a little girl, it's my dream to meet people who creates such amazing animations, the recent one for example : Rapunzel and Frozen. I want to thank them for such beautiful world!
No offense on Pixar and their work, it is nearly perfect but just no way as good as wreck it ralph or frozen. They movies lack a little bit on heart and soul that's why disney is and will always be the best
I though Disney would be in the first because the movies and story they produced are what people are dreaming about and they reflected the words from our hearts.
It's is the best and always the number one studio in world. Nobody can touch it's level... Love it always... From my heart..
Traditional it is Disney that has the nicest answers to myths and legends in animations. The style and ensembles feel heart warming and captivate. - iliescu
Disney is... breath-taking and hard to be described into words. Just in their movie trailers you can already feel the magic that so many talented people have worked so hard for. The movies take the viewers into a whole other world and makes countless children, teenagers, and adults laugh, cry, and share love.
Disney should be #1 because every movie that Pixar made Disney was with it. and pretty much every movie that Disney has made had become a classic.
The people who voted for Pixar are forgetting, if Disney never bought them, they'd never be as popular as they are today.
The best there was, the best there is and the best there ever will be
Disney unlike dreamworks has heart and beauty in all of its films.
Disney is a lot better than dreamworks. dreamworks is just scared of Disney because they know that they are no match for Disney. Disney is #1
Wait why is this number 2? This should be number 1! I LOVE Pixar but I like Disney a bit more, Disney started it all... - PeeledBanana
I love Pixar but what the heck? Disney should be no. 1, they're the king of animation! - PeeledBanana
Movies from Disney are full of moral and love and have high quality. Comfortable to watch with family.
Disney because of it's long history of amazing creativity and because of creating a new industry deserves to be at the top.
This company has touched each and every child's memory
And ma main ambition is to get a job in Disney...
The start of all this companies is Disney
Related Lists
Best Disney Animated Movies

Best Disney Channel Shows
Top 10 Best Disney Movies

Favourite Disney Princesses

All Time Hottest Disney Channel Girls