Best Animators On Youtube
The Top Ten
1
EddsWorld
Wow. When ever I'm on YouTube and see that Edd Gould posted a new animation, I'd instantly click on the video. Edd, your animations are amazing and whenever I see one of your videos I can't even do anything but cieze to giggle. Rest in piece Edd, rest in piece.

Edd Gould 1988-2012
Edd Gould, his show and his story inspired me and encouraged me to throw myself into cartoon animation. Whether my own adventure will become successful or not, I'll always be thankful to him for that. He will be regretted forever.
Edd was a great animator and he along with other animators have inspired me to become an animator myself one day. I hope when I die I can meet him in heaven with other deceased people I looked up to
Eddsworld is love, Eddsworld is life.
V 24 Comments
2
Oneyng
I just found out about him, and well let's just say his videos are short and sweet. (Sweet being funny)
He has animations that are funny... And they also make you question his sanity...
He make me funny cream
STILL HANGING OUT WITH LITTLE BOYS IN SPANDEX I SEE
V 4 Comments
3
Egoraptor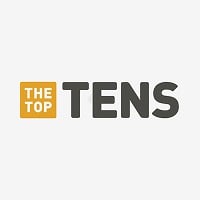 He has been doing animation for so long and something that I think shows how good he is is that he's gotten better over time, like if you stayed the same overtime and just the quality got better because of newer equipment and technology, that wouldn't mean much.
He's amazingly talented and his comedy is varied to all audiences, whether they be younger or older, and is, as well as a a great animator--a great artist, voice actor, and knowledgeable about video games.
He actually made me think about the how the Zelda games changed on the one episode where he discusses the original Zelda, Link to the Past, and Ocarina of Time gameplay. - sdgeek2003
The time spent on his videos is absolutely incredible. The effort and love put into all of his work shows his strength as a YouTube animator.
V 11 Comments
4
TheOdd1sout Comic
This guy I pretty funny. His stories are so relatable
He is a hilarious, relatable animator, with quite an amazing story to tell! Love him!
He is always funny, and tells great stories.
Best in my opinion
V 28 Comments
5
Domics
Very from the heart storytelling, with a clean simple presentation and lots of visual humour. I like how he shows how he got where he is, shares his knowledge of his art, and has a lot of outlets full of content on various other websites.
He is one of THE most amazing and funny person on YouTube. You know I like something if I show it to my friends. And I mention him in my daily conversation with them. Definitely top 10.
I LOVE dis guy. He tells great stories and has a good sense of humor. He also knows that the world isn't all sunshine and rainbows which is good because some of us viewers can relate to some of the real world things he talks about.
'The girl who comes to the pho shop at the middle of the night looking like she's been smoking crack'. 😂
The butt is a most important element, right on Domics!
V 20 Comments
6
Harry Partridge
Easily the greatest, most talented animator on youtube. Really influenced me the most.
Gorgeous frame-by-frame animation, great humor... He produces commercial quality videos on a regular basis. He's truly inspirational!
Coming from an animator, quality wise no other YouTube animator can top him. On par with the disney 2d animations.
Hey, where's that chocolate cake? - dabb
V 4 Comments
7
TomSka
He makes the funniest videos I have ever seen in my life. And I so "hugging" love his work. Tom, if you are ever to see this then I love you, I love your work, and you have the best animations ever. ASDFmovies are hilariously stupid, but that's what I love about them. People just find it funny.
Tom ska has such good animations. Even though there simple they are EPIC. There also SUPER funny.
Tom is not an animator. Other people do the cartoons on his channel.
He's not an animator, he has friends and other animators that make the animations. He's a comedian.
Oh yes, the mastermind behind asdf movie, which brought us stuff such as the die potato meme and songs such a it's muffin time, do The flop, beep beep I'm a sheep, mine turtle, and I like trains - Granton8ter05
V 3 Comments
8
SlamacowCreations
I can't BELIVE SLAMACOW IS NOT #1! He I definitely the best YouTube animator there is. He is obviously the Minecraft animator though. Not only is he awesome at animating, he comes up with such creative stories to go along with his well known characters, Slamacow (himself), Dave and Bart. He is truly worth checking out if you haven't seen his animations already. You will fall in love with them.
He is the best minecraft animator, he should be on the top 5
I can't BELIVE SLAMACOW IS NOT #1! He I definitely the best YouTube animator there is. He is obviously the Minecraft animator though. Not only is he awesome at animating, he comes up with such creative stories to go along with his well known characters, Slamacow (himself), Dave and Bart. He is truly worth checking out if you haven't seen his animations already. You will fall in love with them.
Slamacow is awesome. But, you can't forget Abraham animations. there both probably the best animators I've ever seen.
V 3 Comments
9
Jaiden Animations
She's funny and has amazing movement and flow to her animation. Plus I like her voice (not proud of that, but whatever)
She forms an abundance of emotions through her videos and makes you feel like you actually know her in real life. She has got to be my favorite animator of all time!
Active and pleasant, she is a rising star in the Animation and YouTube community. I always look forward to her stories and animations.
She is Nice and funny also collaborates with others
V 38 Comments
10
Tobuscus
He's animating skill is great
Guy are stupid he does do it.. he's just the voice actor for his own character, he really does suck...
He is not JUST an animator but he has great animation and he is very talented VOTE UP
The Contenders
11
Shoocharu
Is a great animator he inspired me to keep animate even though he is not big on the views and subs he will be very soon I'm sure of it
Glad you like my stuff :)
- Shoocharu
12
psychicpebbles
WOW. He Probaly has the most creative, histaricul, mind out of all of the animators (besides Edd). He's so hilarious!
The best.
Always been a fan of oney and psychicpebbles, to this day zach hadels scream is the funniest thing iv ever heard in practical use
13
EpicFaceFist
Loved a lot of his animations, they can be sick and repulsive like his amanda todd video, perfect.
14 Jordan5616
15
mondo media
Even though there's a bunch of people that pitch ther ideas to mondo (which means the people that pitch there episode's (series ideas to mondo have to animate it themselves) these people still have great animation overall.
I like mondomedia for Happy Tree Friends and Dick Figures. My two favorite shows by them.
Happy tree Friends makes me feel like I'm going to throw up... But I love it! My favorite is either Flippy or Mr. Pickle. Theyn cause the most trouble, and make everyone's guts show. It makes me SICK! I LOVE, LOVE, LOVE IT!
16
sWooZie
The first animator I have ever watched and is the best one I've ever watched. He never fails to make me laugh, and to be honest I laugh so hard until I cry at his animations. Hilarious and amazing!
He's the best out of all the animator/storytellers I've watched. He should number 1! He's amazing!
Great stories. Love the ones about being a Disney employee.
Swoozie should be higher up
V 8 Comments
17
David Firth
How is David Firth so low down?
David firth is the greatest animator of all time
Grotesque, hilarious and brilliant.
Great family friendly content
V 5 Comments
18
Jaltoid
Jaltoid has amazing animations and they have unique ideas for their videos
Their animations realistically depicts the society of the internet.
I love Jaltoid ; you ;
I love jaltoid the make game videos and make their own animation they are very talented with gaming and animating I love the "whos your daddy" animation makes me laugh and the original make me laugh even harder so yeah I thinks jaltoid have to be in 1. Place in the best animator on yt come on
V 3 Comments
19
SSS Warriors
For every Warrior Cats fan a must watch.
The way the animations are styled is like an early 2000's anime. And I love anime.
I love their aniamtions
SSS warriors should be at the top, they are amazing! A warrior cats fan must watch. 100000-10 I love warriors! :3
20
Piemations
Piemations has to be the most skilled animator I have ever seen, and a bonus: His animations are always flipping hilarious!
Love all his videos since the first time I watched 5am at Freddy's
Best and Funniest Animator
Love his art style
V 1 Comment
PSearch List
Recommended Lists