Best Anime Shows of 2013
The Top Ten
1
Attack on Titan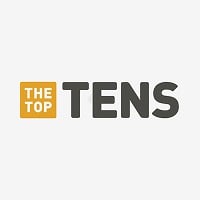 Attack on Titan, also known as Shingeki no Kyojin in Japanese, created by Hajime Isayama, is one of the most popular Japanese anime series to be released. It was first watched in Japan during 2013 and was dubbed in English to be watched in America in 2014. It is best known for its emotional moments, ...read more.
This anime really depicts human weaknesses that if we in that situation could relate too plus its video quality is AMAZING :) and the "hero" of the story is crazy strong because of his sense of purpose.
This anime is ' epic. I love the characters and the ploy-line in general is flawless and genius. As long as the three main characters and SASHA are alive, I'm good.
I STRONGLY recommend this anime!
Greatest anime ever! I am obsessed with it. I love all the characters! (Armin, Connie, Sasha, Levi, and Petra are my favorite! ) The titans are truly terrifying! The plot is amazing and intriguing. I feel sick when I see the titans eat people. Seriously, I never felt that way about a show before.

Also, the soundtrack is BOSS!
This anime gave me the same feelings I had when I watched death note, this anime should definitely be near the top animes of 2013
2
Naruto Shippuden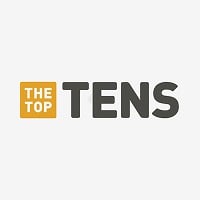 Naruto: Shippuden is the ongoing sequel to the original Naruto anime and covers the Naruto manga from volume twenty-eight on. The TV adaptation of Naruto: Shippuden debuted in Japan on February 15, 2007 on TV Tokyo. It is developed by Studio Pierrot and directed by Hayato Date.
I think that naruto and naruto shippuden are the same thing
3
One Piece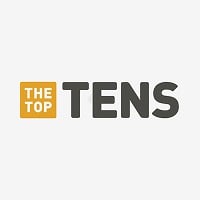 One Piece is a manga franchise created by Eiichiro Oda. The manga has been adapted into an original video animation (OVA) produced by Production I.G in 1998, and an anime series produced by Toei Animation, which began broadcasting in Japan in 1999 and has aired 851 episodes to date.
Without a doubt, One Piece beats any other anime on the list. It's a legend.
This is the best anime ever I watch and it has a lot and lot of episode
This needs to be number two and fairy tail 3
Awesome this is all I have to say
4
Fairy Tail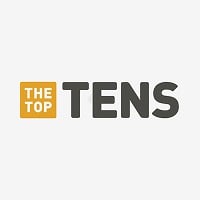 Fairy Tail is a manga franchise created by Hiro Mashima. The manga has been adapted into an anime series produced by A-1 Pictures and Satelight, which began broadcasting in Japan on October 12, 2009. Additionally, A-1 Pictures and Satelight have developed seven original video animations and an animated ...read more.
Strongest Team In Fiore"!
Why wouldn't you vote for Fairy Tail?
Fairy Tail is epic! The best anime and guild in the world and Fiore!
The best anime ever seen
5
Naruto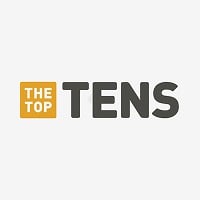 Naruto is an anime and manga franchise Naruto, created by Masashi Kishimoto. The manga was later adapted into a television anime, which was produced by Studio Pierrot and Aniplex. It premiered across Japan on the terrestrial TV Tokyo and other TX Network stations on October 3, 2002. The first series ...read more.
Naruto is very strong now! He is now one with Kurama! Naruto is getting intense! Madara has rise back from dead, Naruto should be number 1!
I love Naruto. If someone would ask me which anime to watch I would say Naruto
Naruto Has Great Skills!
Nothing ka beat naruto! Love him!
6
RWBY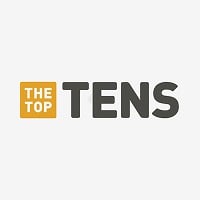 RWBY is an American 3D web series created by Monty Oum for Rooster Teeth. The show is set in the fictional world of Remnant, where young people train to become Huntsmen and Huntresses to protect their world from the creatures of Grimm.
I absolutely adore this over all YouTube series, which is saying something when you consider Rooster Teeth's other popular series is Red vs. Blue (which I still love). For one, the characters are so interesting. There's also a really interesting plot that's recently had many twists & turns. Another major reason I love this series is because the fight scenes are so amazingly choreographed & action-packed (which is helped by the epic weapons in the series: rifle scythe, shotgun gauntlets, grenade-launcher war hammer, etc). One last reason I love RWBY is the absolutely kick-ass soundtrack. The instrumentation, lyrics, & placement of the songs in this series are all spot on. I find the series even more appealing in the recent episodes, going more & more in-depth in especially the newest volume. I can't wait to see where this goes, even after the creator, Monty Oum's, unfortunate demise in 2015. The Rooster Teeth crew has done a great job carrying on his legacy, along with his brother ...more
Is it anime? Is it not? Who cares! It's good, and that's all that matters.
This anime is awesome. I found it looking for anime characters. If you don't watch it, I would most definitely recommend it.
It's a newcomer and it's released on YouTube and its already on crunchyroll that's how good this show is.
7
Hunter x Hunter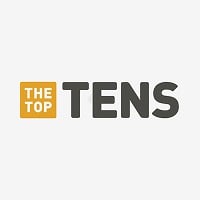 Hunter × Hunter is a manga franchise created by Yoshihiro Togashi. In 1999, Hunter × Hunter was adapted into a 62-episode anime television series produced by Nippon Animation and directed by Kazuhiro Furuhashi. The show premiered on Japan's Fuji TV and ran until 2001. Three separate original video ...read more.
My favourite anime of all time by far.
8 Magi! The Labyrinth of Magic
9 Blast of Tempest
10
Bleach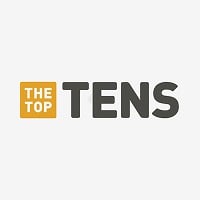 Bleach is a Japanese anime series based on Tite Kubo's manga of the same name. Bleach adapts the first 54 volumes of Tite Kubo's manga series of the same name. In addition, 4 anime-original arcs were broadcast in-between and during the adaptations of original arcs of the manga. ...read more.
Rest all other series like naruto fairytail are nyc.. But bleach is more molded and with times it grows a lot. It never shifts away from the story line and it get more and more interesting after each episode
The Contenders
11
Hayate The Combat Butler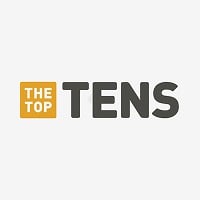 Hayate The Combat Butler is a Taiwanese television drama based on the Japanese shōnen manga of the same name by Kenjiro Hata.
Hayate Is So CUte! 1
GO Tsunderes! GO Idiots! GO Butlers! I just love Hayata-kun so much! This anime is too funny and not to mention the romance and harem, also the action! Don't forget Hayata-kuns cross dressing!
12
Beelzebub
The Baby is Always Crying
13
Inuyasha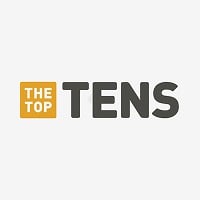 InuYasha is a manga franchise created by Rumiko Takahashi. It was adapted into two anime television series produced by Sunrise. The first was broadcast for 167 episodes on Yomiuri TV in Japan from October 16, 2000 until September 13, 2004. The second series, called Inuyasha: The Final Act, began airing ...read more.
14 Saint Seiya Omega
15
K-ON
Music's are SO COOL!
16
Dangan Ronpa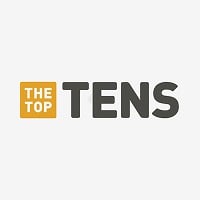 Danganronpa: The Animation is a 2013 anime television series based on Spike Chunsoft's murder mystery video game, Danganronpa: Trigger Happy Havoc.
One of the best anime I know! (Niegi was voiced by the same person who voices eren in attack on tatan in the english dub, fun fact) sad thing is that you get attached to the characters and it gets kinda sad
Best Show Ever
17
Little Battlers Expierience W
I want To Have An LBX'S
18
Fullmetal Alchemist: Brotherhood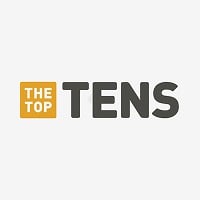 Fullmetal Alchemist: Brotherhood is an anime series adapted from the Fullmetal Alchemist manga by Hiromu Arakawa.
19
Blood Lad
Heck yeah. Love this show - Sneslper
20
Gintama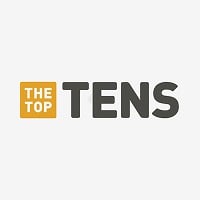 Gin Tama, also styled as Gintama, is a Japanese manga written and illustrated by Hideaki Sorachi and serialized, beginning on December 8, 2003, in Shueisha's Weekly Shōnen Jump.
21
Watamote!
This is the best stuff in the town
Yes it's funny and amazing
22 Highschool DxD New
23 Hyperdimension Neptunia
24 Space Brothers
25
Free!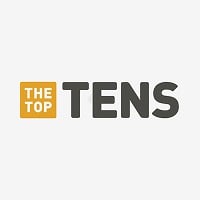 Free! is a Japanese anime television series directed by Hiroko Utsumi and produced by Kyoto Animation and Animation Do.
Yas - Romano_Vargas
26
Azumanga Daioh
The anime that probably created the school girl genre, the characters have great chemistry with each other and you can find yourself relating to at least on or two of them in the end.
27
Case Closed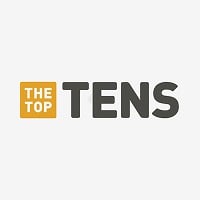 This is the most clever creative anime I have ever seen it deserves higher and it really pains me to see it this low
28
Star Driver
Cool show awesome graphics
29
Puella Magi Madoka Magica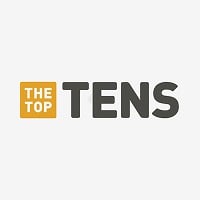 Puella Magi Madoka Magica is a 2011 Japanese anime television series produced by Shaft and Aniplex, directed by Akiyuki Shinbo, written by Gen Urobuchi, music by Yuki Kajiura, opening sang by ClariS, ending by Kalafina (sometimes by the seiyuus) and original characters by Ume Aoki. It also has 3 movies, ...read more.
30
Kill la Kill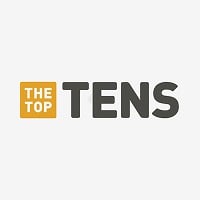 Kill la Kill is an anime television series produced by Trigger. In Kill la Kill, Ryuko Matoi transfers to a new high school in order to find her father's murderer.
UM. WHY IS THIS SERIES NOT ON THIS LIST AGAIN?

IT WAS LITERALLY ONE OF THE MOST POPULAR SERIES IN 2013. ITS ALSO THE BEST OF THE DECADE.

I AM ENRAGED. - Lollipopz
31 Eureka Seven O
32
Pokemon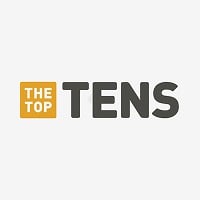 Pokémon, abbreviated from the Japanese title of Pocket Monsters and currently advertised in English as Pokémon: The Series, is a Japanese anime television series, which has been adapted for the international television markets.
33
Rozen Maiden
I love Rozen Maiden!
*-* one of my favourites...
34
A Certain Scientific Railgun
The Sister Arc was amazing. It has a lot of emotions in it. The action was top notch. The characters like Mugino, Frenda and that Aim girl that I forgot the name are interesting. Accelerator was my favorite character and the character I hated the most in the same time but my favorite nonetheless. It showed Misaka Mikoto side of the Sisters Arc really beatifully. The episode felt like 5-10 minutes since it was just so good. It was literally my second favorite anime of 2013, it deserves to be up there. It was just so beautiful
35
Boku no Pico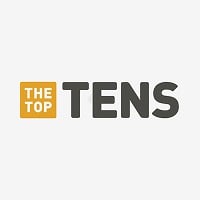 Boku no Pico is an anime series of three OVA episodes created by Katsuhiko Takayama. It was released to DVD on September 17, 2006.
BAdd New Item