Best Anime Songs
The Contenders: Page 5
81
My Song (Angel Beats!)
This song is tear-jerking and emotional- you can just feel the mixed emotions and you feel all fuzzy and sad inside. It is the end of a lifelong goal, like a song saying goodbye and thanks for everything in a minute.
This songs just goes perfectly with the anime, it kind of made it worthwhile in a way. It's memorable, and can easily bring tears to your eyes. You don't even have to be familiar with the anime. It's just a really emotional song overall
Heartbreakingly happy, is the best way to describe it. It just shows her love for music, for that was what she set her lifetime dream on, and the got that wish, and was obliterated.
This is the most beautiful song I ever heard
V 3 Comments
82
Splash Free (Free! Ending)
This song made me wanna jump around and dance like nobody is even watching me. Its like, a song that makes me happy. Even when I listen to all my other songs when I sleep, this song makes me move like a FISH!
Perfect music to dance to! It's really catchy and fun. A great song!
This song. All it makes me want to do is dance forever. How it is so far down on the list is unknown, but anyone who has heard of or watched Free! should have this as there pick.
V 1 Comment
83
A Song of Storm and Fire (Tsubasa Chronicles)
Tsubasa is my favorite anime/manga but this song is just amazing its hard to explain how truly epic this song actually is is just plain (or not so plain) awesome
It is such an amazing son! The Music is awesome and the vocals too! My favorite anime, how could I not like it!
Utterly epic! It's from my most favorite anime... Who can possibly not love it?
The best ost ever!
V 1 Comment
84
The Real Folk Blues - Cowboy Bebop

V 1 Comment
85
Fukai Mori
This song is the best InuYasha song ever. Very beautiful melodies and sound, that this song made it so memorable and represented the show very well. It's perfect as an ending song and it stood out the most of all InuYasha's songs.
One of my favorite songs! Why isn't it higher on the list? Not sure how that's possible...
V 1 Comment
86
Ryuk - Death Note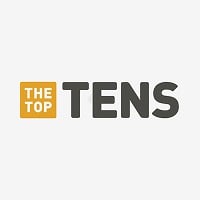 Ryuk is a fictional character in the manga series Death Note, created by Tsugumi Ohba and Takeshi Obata.
87
Brother
It's a really amazing song and describes the relationship with Al. If you hear the english version of the song, you can understand that Edward is trying to make it up to Alphonse and in the sencond half of the song Alphonse says it's not only your fault, it's mine too.
The songs is sung by Edward elric the full metal alchemist it is very emotional and sweet it is about hos brother hens the name brother it is well put and though sad it is well put and proper for the theme of the anime the song can be for both full metal alchemist
V 1 Comment
88
Snow Fairy (Fairy Tail)
Is so god, I don't understand that it so low. It one of the best songs ever. If you haven't heard this song yet then do it now!
Best OP slash song ever! This is where it all began. FT for the win!
V 5 Comments
89
Just Awake - Fear and Loathing In Las Vegas (Hunter X Hunter)
Awesome song. makes me love the series more
The greatest ending song ever. Makes you wanna love this anime even more.
Instead of rocking words, the meanings were perfect!
Electronic + screamo= EPICNESS - Dead-Beat
V 1 Comment
90
Hikaru Nara (Goose House)

Why is this so low? For me, it was one of the songs in anime that have made me felt sadness and happiness as well and is relatable to the main theme of the anime's plot.
I really love the meaning of the song especially when I heard the English version of it
V 2 Comments
91
Cha-La Head-Cha-La (Dragon Ball Z)
This song brought up a lot of spirit and fun to the intro before the episode began. It's very easy to remember like Rock the Dragon.
Oh come on man man it's the Dragonball Z theme song, it's just so memorable. It should easily be in the top 10
If they use this song in Dragon Ball Super.every fans get off their couch and start singing.
93
Black Paper Moon (Soul Eater Opening 2)
Such at touching and meaningful song. I can sing it fully, I know it by heart.
94
Hitomi No Kotae
The song is so BEAUTIFUL! I literally fell in love with this song! Good lyrics, awesome tune! It cannot be made any better! It even matches with any kind of mood!
Its an epic song it should at least be in top 10
It one of the best song I ever listened, it is the ending song in anime 07-GHOST, its english title is Answer of Scarlet, it is sang by Noria and lyrics is also by noria, listen to it once, you will surely like it
Amazing Song! Deserves to be in top 10
V 1 Comment
95
Focus
From a now defunct group called "Changin' My Life. " Lead singer: "Myco"
96
Bink's Sake (One Piece)
An amazing and upbeat song that could bring anyone and everybody together for a good and merry time. It also made me cry for no reason.
Its feel good when hearing this tone
"quartet.. trio.. duet.. solo.. ! "
How is this song not at least in the top 10? Any One Piece fan will have shed at least a dozen tears to this upbeat yet sad tribute to the Rumbar's
97
Chiisana Te No Hira (Clannad/ Clannad After Story)
One of the most moving and perfectly set pieces in any anime ever.
V 1 Comment
98
Light My Fire (Shakugan No Shana III)
The first song for the third season of SnS is really crazy, and seeing as the anime really gets crazy from here, it fits. A nice rock vibe and great vocals.
Kotoko is my favorite idol! I get to know her because of this song
No Way... This Must Be On 1... Listen This Song!
99
Aoi Shiori (Anohana)
The song really matching with the Anohana OP animation
You could feel the whole story of this anime, in this Opening theme songs, even if you just watch first and second episodes.

The Storyline of this anime is very good and combination of opening theme song with the opening theme songs animation make perfect.

Every time I hear the song in each episode, don't know why my tears come out with his own.
The anime and the song worked together to deliver a masterpiece
How can this song place on 80th rank?!
V 1 Comment
100
Choir Jail (Tasogare Otome × Amunejia)
This one really gives the feel of a good horror anime. It has a nice metal feel, while also having really beautiful vocals.
This is one of the best songs I've ever heard. how can it be all the way down here
I can still remember this song even I watched this anime long ago =. =
PSearch List
Recommended Lists
Related Lists
Top 10 Best Anime Ending Songs
Top 10 Best Anime Intro Songs

Top Ten Theme Songs for Anime Characters

Top 10 Songs That Should Be Played In an Anime
List Stats
2,000 votes
330 listings
5 years, 125 days old

Top Remixes (12)

1. Unravel (Tokyo Ghoul)
2. Believe In Yourself (Baby Steps)
3. Trigger (Zankyou No Terror)
Kiteretsunu

1. Sign (Naruto)
2. No Rain No Rainbow (Naruto)
3. Toumei Datta Sekai (Naruto)
RandyItami

1. Unravel (Tokyo Ghoul)
2. Guren No Yumiya (Attack On Titan)
3. Silhouette - Naruto Shippuden
wings_of_freedom
View All 12
Posts
Error Reporting
See a factual error in these listings? Report it
here
.