Best Anime Villains
afex
The Contenders: Page 2
21
Lelouch Vi Brittania - Code Geass
He easily classifies as a "villain protagonist." The empire (and Charles V. Brittania) is WORSE than him, but that is like saying "well, he isn't as bad as Hitler). Before Geass, he was just an angry youth who liked beating (other) nobles at chess just for the satisfaction of humiliating them. Then he becomes a terrorist, not for justice, but to get revenge on his father (daddy issues). He thinks nothing of collateral damage and sacrificing allies (then lying about it) for his own agenda. Remember when he was supposed to save a fellow resistance leader and his crew (on their ship), but instead blows up his ALLY to kill off the enemies sent to do that very job. He then lies and claims the man committed suicide to take the enemy with him, and urges his fellows to take this opportunity to "avenge" their allies on the now exposed enemy forces. He has no notion of loyalty, and simply uses EVERYONE around him like a pawn to discard on a whim. At the end of season one he even abandons his ...more
Why is lelouch a villain? He was a hero so why is he the bad guy? GO LELOUCH RULE THE WORLD FOREVER!
He was technically a hero. But also a villain, a villain for justice. If you want to include him in this list he should be in top three. He killed his own brother and used his powers on his sister. He also tried to kill his best friend. I don't understand why he isn't in a higher position.
Leloch is both good and evil just like Itachi
V 16 Comments
22
Byakuran - Katekyo Hitman Reborn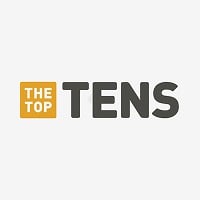 I can't believe he hasn't made top ten!
The cruelest thing about this villain is how he keeps control of his subordinates through kindness and trust (not fear), then goes and has them killed solely because they fail to entertain him! He always wears that secretive smile, which gives him a whole new layer of scary. One of those villains you want to see punched in the face, but you still feel a bit... Sad? To see go.
Definitely my favorite villain out of any anime, movie, cartoon, whatever!
Well... I dunno how this epic character isn't in the top 10!
He so cool, awesome, & cute!
And his personality is just... KAWAII!
He loves sweets! Laugh out loud!
And he's just so adorable!
But someday this super EPIC character is gonna be in the top 10!
The way Byakuran uses his own subordinates to build up ghost (which is basically power for himself) is shocking. They had such bad lives, Byakuran made them feel better, only to use them and put them out of their misery. He destroyed the future acrobaleno and manipulated one of them. Not only is he cute, he's the Japanese version of the Joker. - ItsDaWorldOfSNuGGLEZ
One of the best characters in my opinion - nao
V 4 Comments
23
King Bradley - Fullmetal Alchemist/Brotherhood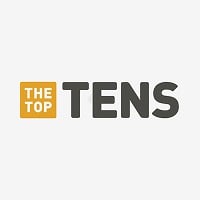 24
Sensui - Yu Yu Hakusho
A villain that can makes you identify with them and ask yourself some of the same questions that he wondered about humanity, questions I ask myself every day about what people do and say. I don't think he should even be considered a villain at all at this point, I remember watching this as a child and then seeing it later as an adult and having a totally different perspective of him, I couldn't realize how much of a good character he was until I was an adult and watched this again, I can't think of a villain on this list that even comes close to him, he has all the attributes of humanity down to it's flaws and good points. Basically he represents mankind and it's "fall" and then it's redeeming qualities.
This dude is SICK! He wants to kill humans because he was traumatized, allowed a little boy to be killed without the little boy's knowledge, and timed the ending credits of a movie with the 'end of the world'. Come on, he is awesome. I mean, how can he be behind MADARA of all people? Madara hasn't even DONE anything yet! - Velilana
One of if not my favorite villains of anything ever. He has a justifiable reason why he wishes to destroy humanity, but at the same time wishes to preserve the world itself. He is honestly more fair in a lot ways than most of the protagonist in Yu Yu Hakusho he is without a doubt a total badass.
One of the most twisted villains ever I love the way his story progresses from being a quiet protector to being the mastermind of a very evil plan. The way he planned everything and executed his plans was GENIUS. I felt a tat bit sad when he died but without sensui the manga/anime would not have been so memorable as it is. TO THE YYH TEAM "Thankyou for my childhood<3"
V 3 Comments
25
Vicious - Cowboy Beebop
What we as humans fear is people with power. Not just power of the money. Power in general. Vicious is the human personification of the lust for power we so cleave for. To him however, he wishes nothing but the absolute control of the Red Dragon Syndicate. Anyone who so much as gets in his ways dies. This is not an understatement. He killed every single person who dared to stand up against him and even sent some of his friends to their own deaths, with no qualms. When not murdering people, he's abducting them to lure stronger others to their death. Friends, enemies, innocent bystanders, it does not matter. In the end, you will die by his hand
"When Angels are forced out from Heaven, they have no choice but to become a Devils. Don't you agree, Spike? " What else you need?
V 1 Comment
26
Pride - Fullmetal Alchemist / Brotherhood
There are no mere words to describe how great of a villain he is. Pride controlled pretty much every aspect of the FMA universe and was a sadistic and cold-hearted killer. He should've definitely been the main villain of the series because Pride fooled the audience and characters into thinking he was a innocent and happy child when he was really a monster. My spine tingles just looking at him. - bishop.moore07
Easily the most sadistic villian in FMA. He devoured his own allies for fun and he has a long and interesting history. What makes things worse is that Pride looks like a child.
Probably not number 1 but an amazing villain with an interesting backstory. He is over 300 years old but looks like a child and has shadows which stab and devour people.
V 1 Comment
27 God Hand (Berserk)
28
Medusa Gorgon - Soul Eater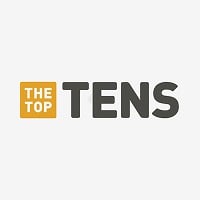 Manipulative, original and cool powers, very evil and hard to kill
I feel like she should be a little higher on this list. She turned her CHILD into a weapon. And she is far more evil in the manga
She turned her own child into an experiment and literally researched which includeds torture to drive him insane to turn him into a crazed killer
How is she not in the top ten? medusa ily - nao
29
Kagato - Tenchi Muyo!
Okay so there are undoubtedly some incredible anime villains, but for me Kagato Araki of Tenchi Muyo OVA should be at the top of this list. Many parallels can be drawn between the evil of Kagato and the evil that exists within religion! On his spaceship Soja he has a large Organ which he plays after he nearly kills Tenchi and refers to his spaceship as his "chapel" with two snakes guarding Washu Hakubi locked inside a crystal in the mirror world on board. He considers himself superior thinking of human life and emotion as "worth nothing more than dust" and will not hesitate to kill anyone who gets in his way and/or especially if in his eyes it fulfils a greater purpose! The scary thing is he is not only power hungry, but he is also a genius being the result of an assimilation between his or in this case her base clone Naja Akara (the original possibly being Jurian and unquestionably Washu Hakubi's scientific equal and best friend) and a male prototype of Ryoko Hakubi. The sad thing is ...more
Voiced by Michael Scott Ryan (credited as Weston Peese), OVA Kagato only appeared in a couple of episodes, but left a massive impact on me. Taking the debonair villain motiff to its logical conclusions, he was a genuinely intimidating. Snide, calculating, manipulative and sadistic, he may not be the most powerful or evil villain but the presentation more than makes up for it.
30
Kurata - Digimon Savers
Kurata is pratically one of the most ruthless villains. He got rid of digimon just because they scared him. He wanted to become king of both human worlds and digital worlds, so he started destroying digimon to create his own digimon, make the bio-hybrids, and awaken belphemon to fulfill his wishes. But killing merukimon Was TOTALLY OUT OF ORDER!
This guy is paranoid, evil and mad.
Kurata has to be one of the most paranoid characters in digimon history, next to Frieza. He's so evil, he's just like Myotismon. Good god if they both joined forces, both digital world and real world would be totally screwed. He was so focused on destroying Suguru and Masaru and taking over both worlds, he never saw where he was going and ended tripping up on his own feet and getting himself killed.

And I'm wondering why he isn't top 10... - ItsDaWorldOfSNuGGLEZ
31 Balalaika - Black Lagoon
32
Uchiha Obito - Naruto Shippuden
He is a genius. He was able to trick others into thinking he was Madara Uchiha. He was also able to manage the Akatsuki while maintaining the persona, Tobi. Although I do think that his motive for destroying the world is stupid, he is able to cause the main character trouble even at the beginning of his life and is also the cause of the Fourth Great Ninja War.
The actual 6 paths tobi should be in the top 5
Antagonist more than villain I say
Should be in top 10. Obito really made you feel his pain
V 4 Comments
33
Gasai Yuno - Mirai Nikki
One of the most scary characters of all time. Starting like an innocent girl and turning into something so unimaginable
Yuno Gasai could be one of the most manipulative, cruel villain in anime.
Can't believe she wasn't named yet, ok it's debateable if she can be considered a villain or not, to me she absolutely is, she's ruthless, violent, a stalker and a total psychopath
34
Ulquiorra Cifer - Bleach
- THIS IS WHAT YOU CALL COOL AND LOYAL!
Ulquiorra is more powerful espada ever it should be top on list
Far better than aizen
He is the best
V 5 Comments
35
Myotismon - Digimon
If Digimon wasn't a kids' show Myotismon could easily be top 10 stuff. He was ruthless, feared by all and powerful enough to battle 6 Ultimate-level Digimon companions AT THE SAME TIME. We also loved to hate him so much they decided to bring him back for another round in season two.
But his most unforgettable act was, of course, killing Wizardmon. I'll never forgive him that.
36
Toguro - Yu Yu Hakusho
Toguro from Yu Yu Hakusho was extremely powerful. I even think a fight between him at 100% and Goku from Dragon Ball Z would be good. And if you can last against Goku, you can last against anyone that has ever been thought of in existance.
Had such an amazing story and character arc. One of the best villains in any anime ever. Should be much higher up on the list.
Very likable and deep character with an interesting honor code.
V 1 Comment
37 Hyochuka - Kamen No Maid Guy
38
Sailor Galaxia - Sailor Moon
She destroyed all galaxy killed all people in the world with 1 move but Sailor Moon, she has no emotions. Chaos so Sailor Galaxia is the best anime villain. What has she to do to be the number one? Destroy the whole space, hell and heaven? Laugh out loud. She is as strong as Galactus who is know as the best villain of all times of, Marvel. So in anime worls, Galaxia should be the umber 1!
She should be higher - ParkerFang
39 Kagami Mikage - Ceres, Celestial Legend
40 Darcia - Wolf's Rain
PSearch List
Recommended Lists
Related Lists

Coolest Anime Villains

Stupidest Anime Villains

Most Evil Villains In Movies and TV and Anime

Sexiest Female Anime Villains

Top Ten Anime/Manga With the Best Villains
List Stats
6,000 votes
223 listings
7 years, 7 days old

Top Remixes (30)

1. Hisoka - Hunter x Hunter
2. Pride - Fullmetal Alchemist / Brotherhood
3. Johan Liebert - Monster

Random_Guy1

1. Frieza - Dragonball Z
2. Cell - Dragonball Z
3. Majin Buu - Dragon Ball Z

--Easy_Peasy--

1. Yami Bakura - Yugioh
2. Gasai Yuno - Mirai Nikki
3. Cell - Dragonball Z

wjacob313
View All 30
Posts
Error Reporting
See a factual error in these listings? Report it
here
.