Best Animes of the 2010s
lukestheman4
The Top Ten
1
Fullmetal Alchemist Brotherhood
This is the best
One of the all time best. Very well written.
This is the best show why isn't it in #1!
2
Sword Art Online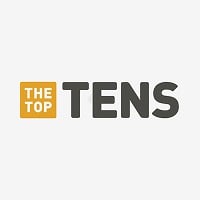 Sword Art Online is a series of Japanese light novels written by Reki Kawahara and illustrated by abec. In 2012, it received an anime adaptation produced by A-1 Pictures and the SAO Project, and is directed by Tomohiko Ito . The first season is divided into two arcs known as "Aincrad" and "Fairy Dance". ...read more.
SAO is good, but I don't think it deserves to be #1. - Absolite
I love both Sword Art Online and Sword Art Online II! - ModernSpongeBobSucks
Like it but SAO 2 (GGO) is a lot better
SAO for the win!
3
Durarara!!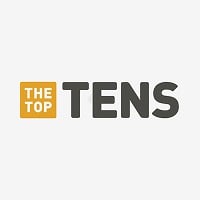 This is the best anime ever! There should be a season 2! This might even replace Bleach and Naruto if they keep making episodes!
Not even close, Durarara is the best, next list please!
This should be on the top on every anime list on this website.
4
Blue Exorcist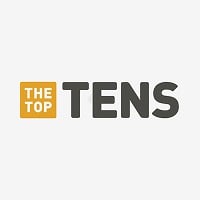 Blue Exorcist is an anime series directed by Tensai Okamura and produced by A-1 Pictures, which adapts the Blue Exorcist manga written and illustrated by Kazue Kato.
5
Deadman Wonderland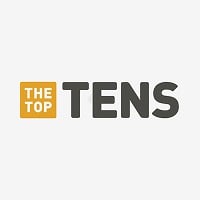 Deadman Wonderland is a Japanese manga series written by Jinsei Kataoka and illustrated by Kazuma Kondou, who also wrote and illustrated the Eureka Seven manga, and published in Shōnen Ace since 2008.
Great opening, Great story, Only 12 episodes, Shiro is so cute and insane.
but...
6
InuYasha: The Final Act
A very beautiful conclusion to my favorite childhood anime.
7
Attack On Titan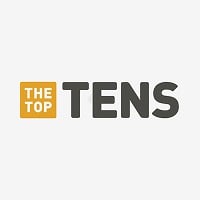 Attack on Titan, also known as Shingeki no Kyojin in Japanese, created by Hajime Isayama, is one of the most popular Japanese anime series to be released. It was first watched in Japan during 2013 and was dubbed in English to be watched in America in 2014. It is best known for its emotional moments, ...read more.
My favorite anime of the time with about everything you want out of a anime
8 Puella Magi Modoka Magica
9
Angel Beats!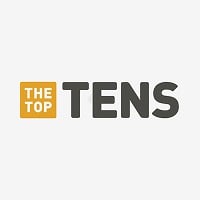 Angel Beats! is a 13-episode Japanese anime television series produced by P.A.Works and Aniplex and directed by Seiji Kishi.
One of the best animes yet
BEST OF THE BEST
10
Steins;Gate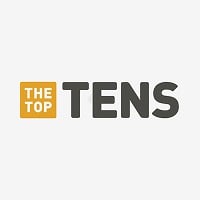 Steins;Gate is a 2011 anime television series created by the animation studio White Fox based on 5pb. and Nitroplus's 2009 video game of the same name, and is part of the Science Adventure franchise.
This is an AMAZING anime. It's about time travel - a character-driven sci-fi anime that does a wonderful job on the characters. This anime will make you laugh at the bantering between the characters, make you cry at the serious twist halfway through the series (and again near the end at the sacrifices the main character had to make, and again at the wonderfully executed romance). I recommend it. To practically everyone.
The Contenders
11
Future Diary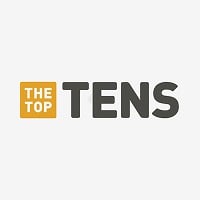 Future Diary is a Japanese manga series written and illustrated by Sakae Esuno. The plot surrounds a battle royale in which each combatant has a diary with entries from the future. The manga was serialized in the Kadokawa Shoten's Shōnen Ace between January 2006 and December 2010.
12
Black Rock Shooter
BLACK ROCK SHOOTER ALL THE WAY. Ever seen a girl wearing black, has a robotic arm, and has a blue flame of eternal life (that's what I like to call it) in her eye? This girl is called BLACK ROCK SHOOTER. And she will make herself known.
Do you ever see a girl that has the ability to light a flame in her eye ultimately kick butt?! BRS is just too epic to not watch... WHO CAN HOLD A CANNON THAT'S ALMOST 3/4 YOUR SIZE?
Hell yeah black rock shooter is the best anime character EVER nobody beats BRS
BRS for the win she beats all Animes!
13 Clannad: After Story
14
Boku No Hero Academia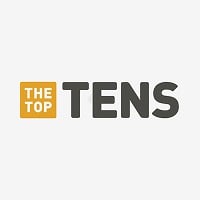 My Hero Academia is a superhero manga series written and illustrated by Kōhei Horikoshi. It has been serialized in Weekly Shōnen Jump since July 2014, and 20 volumes have been collected in tankōbon format.
15
Fate/Zero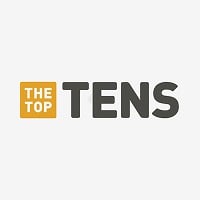 Fate/Zero is a series of light novels written by Gen Urobuchi, illustrated by Takashi Takeuchi, and is a prequel to Type-Moon's visual novel, Fate/stay night. An anime adaptation of Fate/Zero was jointly produced by Aniplex, nitroplus, Type-Moon, Seikaisha, and Ufotable that ran from 2011-2012.
Bruh all these newbs in the comments don't know this anime
in fact don't watch it its too symbolic for you all
16 Fractale
17
Black Butler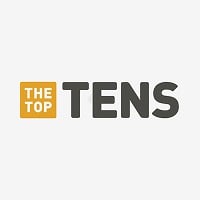 Black Butler is a Japanese anime television series produced by A-1 Pictures and premiered in October, 2008.
18
Kaze no Stigma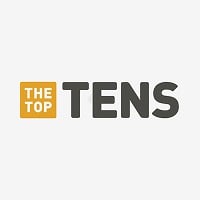 Kaze no Stigma is a Japanese light novel series written by Takahiro Yamato and illustrated by Hanamaru Nanto. After the death of the author on July 20, 2009, the story remains incomplete at twelve volumes. A 24-episode anime adaptation directed by Junichi Sakata and animated by Gonzo aired from April–September ...read more.
19
Highschool of the Dead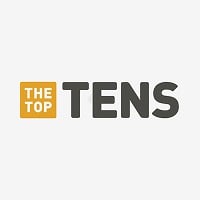 Highschool of the Dead, known in Japan as Apocalyptic Academy: Highschool of the Dead, is a Japanese manga series written by Daisuke Satō and illustrated by Shōji Satō.
20
Hunter x Hunter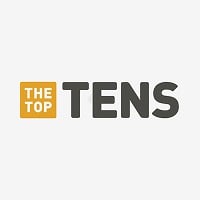 Hunter × Hunter is a manga franchise created by Yoshihiro Togashi. In 1999, Hunter × Hunter was adapted into a 62-episode anime television series produced by Nippon Animation and directed by Kazuhiro Furuhashi. The show premiered on Japan's Fuji TV and ran until 2001. Three separate original video ...read more.
Best anime ever such good story uniqe characters like hisoka or killua
21
One Punch Man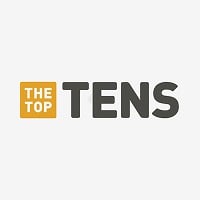 One-Punch Man is an ongoing, online, web comic, which was later adapted into a Manga and Anime series . Created by ONE in 2009, It gained popularity, and soon after, went viral in 2012, surpassing 7 . 9 million views . One-Punch Man (OPM for short) focuses on the protagonist Saitama (Who is named after ...read more.
22
High School DxD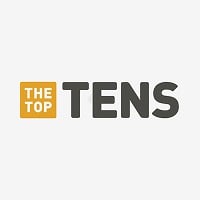 High School DxD is a Japanese light novel series written by Ichiei Ishibumi and illustrated by Miyama-Zero. The series revolves around Issei Hyoudou, a perverted high school student who is reincarnated into a Devil by Rias Gremory after being killed on his first date. He later joins the Occult Research ...read more.
Such a underrated show about angels, demons, love and greed with epic fights and hot scenes too. Good story and good characters
23 Dance in the Vampire Bund
24
Naruto Shippuden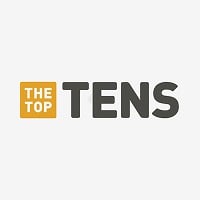 Naruto: Shippuden is the ongoing sequel to the original Naruto anime and covers the Naruto manga from volume twenty-eight on. The TV adaptation of Naruto: Shippuden debuted in Japan on February 15, 2007 on TV Tokyo. It is developed by Studio Pierrot and directed by Hayato Date.
Best Anime I've Ever SEEN!
It is the greatest anime according to my point of view.. This is better than Naruto Because Naruto is too booring.. All the secrets are revealed in Shippuden.. Naruto Shippuden is also the greatest anime of 2010 - Shark
It is the Greatest Anime of 2010 according to my point of view.. It is better than naruro.. Naruto is too boring.. All the secrets are revealed in Shippuden only.. - Shark
NO.28 are you kidding me? It has to be at no. 1
It's the best ever! - B-BoyScorpion
25
The World God Only Knows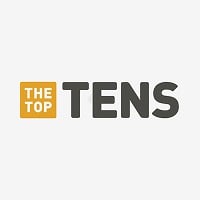 The World God Only Knows, abbreviated as Kaminomi, is a Japanese manga series written and illustrated by Tamiki Wakaki. It has been adapted into three anime series produced by Manglobe.
26 Shinsekai Yori
27
Your Lie In April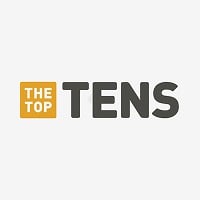 Your Lie in April, known in Japan as Shigatsu wa Kimi no Uso or just simply Kimiuso, is a Japanese manga series written and illustrated by Naoshi Arakawa.
28
K-On!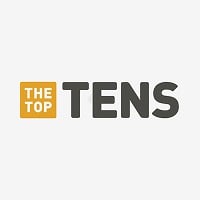 29 Omamori Himari
30
Another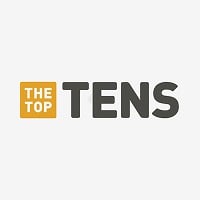 Another is an anime based upon the Novel and Manga of the same name by Yukito Ayatsuji. There also exists a live action movie based on the novel.
Good old bloody fun.
31 Dog Days
32 Sekirei: Pure Engagement
33
Fate/Stay Night: Unlimited Blade Works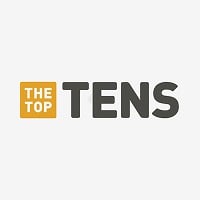 Fate/stay night: Unlimited Blade Works is a 2014–2015 action, thriller, fantasy anime based on the visual novel Fate/stay night produced by Type-Moon. Fate/stay night: Unlimited Blade Works adapts the Unlimited Blade Works route from the Fate/stay night visual novel.
34
The Seven Deadly Sins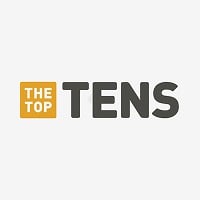 An amazing series with demons, knights and fairies.
35 Maid Sama!
36 Dream Eater Merry
37 Cat Planet Cuties
38
Space Dandy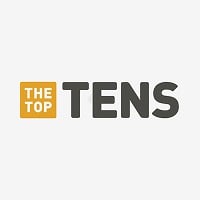 39 Psycho Pass
40 The Tatami Galaxy
41 Taboo Tattoo
42
Bungou Stray Dogs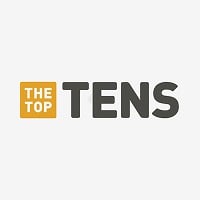 43
Jojo's Bizarre Adventure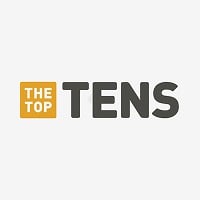 Jojo's Bizarre Adventure is an anime and manga franchise originally written by Hirohiko Araki. It centers around the perilous journey of the members of the legendary Joestar bloodline.
44
Erased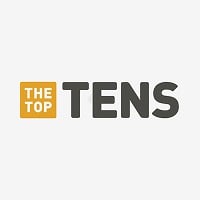 45
Panty & Stocking with Garterbelt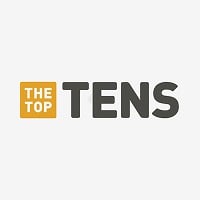 This show deserves waayyy more praise then it gets
46
Kill la Kill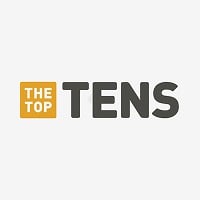 Kill la Kill is an anime television series produced by Trigger. In Kill la Kill, Ryuko Matoi transfers to a new high school in order to find her father's murderer.
This is the best anime of all time
47
Yuri on Ice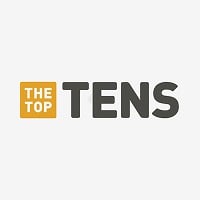 Yuri!!! on Ice is a sports anime television series about figure skating. The anime was produced by MAPPA, directed by Sayo Yamamoto and written by Mitsurō Kubo.
48 Tiger & Bunny
49
Mob Psycho 100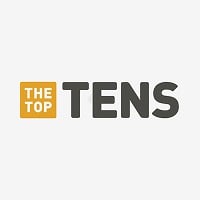 BAdd New Item
Related Lists

Greatest Anime of All Time

Top Ten Anime Characters

Hottest Anime Guys

Strongest Anime Characters of All Time
List Stats
200 votes
49 listings
6 years, 241 days old

Top Remixes (6)
1. InuYasha: The Final Act
2. Angel Beats!
3. Sword Art Online
anthonybecerra831
1. Puella Magi Modoka Magica
2. Durarara!!
3. Fullmetal Alchemist Brotherhood
MLPFan
1. Fullmetal Alchemist Brotherhood
2. Deadman Wonderland
3. Clannad: After Story
egnomac
View All 6
Error Reporting
See a factual error in these listings? Report it
here
.