Lebanon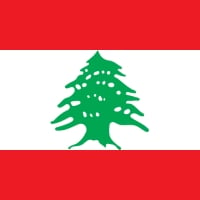 Found on wikimedia.org
Info
Lebanon was established in 1920 and gained its independence in 1943. For a couple of years it has lacked a president; yet, on October 31st, 2016, it got president Michel Aoun . It is known as the Phoenix of the world since it has sunken under the ocean and has been destroyed by wars 7 times . In advance, ...
read more
.
Comments
Top
Popular
Newest
Lebanon is an amazing country! It stands out from all other Arab nations. Women walk down the streets in whatever they want and are not judged for it. Nightlife is amazing and cheap! The beaches are gorgeous in the summer. Visit the mountains and you feel like you've entered a whole new world. The heat isn't unbearable like it is in Kuwait or the UAE because it has a more Mediterranean climate. It is also very diverse. Just under half of the population is Christian whilst the rest are Muslim. So you can have the best of both worlds. Do visit if you ever get the chance!
I am from Spain and have been living and working for an airline in the UAE for the past 8years. I travelled extensively throughout the Middle East and Arab world, and Lebanon is the most naturally beautiful and by far the most liberal and modern Arab country. Nightlife in Lebanon is probably one of the best I've experienced. If this country was as safe as UAE, it will be one of the top touristic destinations in the world no doubt.
Lebanon is open to all religions, races, and opinions. Tourists have fun a lot doing whatever they want. A lot of activities. You can go play in snow in the mountains and then go to the shore and swim. So many options, that's in addition to the beautiful nature.
Just to add one fact as Lebanese Christian, Lebanon basically is 80% Christians and the only Arab country with Christians at high numbers, the only Arab country where the president elected is always Christian (actually in no other Arab country there was a christian president historically).. All the Lebanese Christians emigrated to the west after the persecution and because they prefer the west lifestyle, true that now living in Lebanon we are 50-50 Christians and Muslims, but this is because Islam finds it so easy to make babies and Christians are emigrating, by no way Lebanon isn't a Christian majority with a Christian lifestyle! The world bible was named after our city Byblos and our native grandfathers the Phoenicians created the alphabet so Lebanon gave the world the Alphabet.. And no we are not that much in peace because Muslims are destroying the country.. So yea, Lebanon isn't by any way an Arab country, it just belongs to the arab league due to the language and geography, even ...more
I've been there a few times and yet to find a country that has a better nightlife, restaurants and all around great people. I went swimming in the ocean and skiing in the mountains in the same day! UNREAL
Best weather, best nature, best nature, mountains, sea, food, nightlife and History
Lebanon is the most free, open minded, prettiest and best nation there! I love the country and I have been there 4 times now I can't get enough! I'm coming next summer too! Greetings from Denmark! Love this country!
What makes Lebanon so special is its diversity in practically everything. Despite 40 years of political crisis, Lebanon is still a beacon and is doing relatively well. You can find everything in Lebanon.
The history, the beauty of the land, the hospitality of the people, skiing, swimming, education, the arts, fantastic food and restaurants, New York shopping, bazaar shopping, churches or mosques, European lifestyle, Roman ruins and great sightseeing...Lebanon has it all. Downside, traffic.
Lebanon is the prettiest Arab country. Lebanon is well known for its grand hospitality. Lebanon is very scenic with many religious landmarks. Lebanon has the highest Christian population compared to any other Arab country. Lebanon is a vey beautiful country! There are still many Muslims in Lebanon but the majority are Catholic/Christian.
This is definitely the best Arab country. All people get relatively equal rights and they all unlike the gulf and they are rich enough to avoid poverty like Iraq, Syria, Egypt, etc. May God help them all...
Amazing place. Beautiful mediterranean weather, chill people, chill mood, tons of things to do and places to see inside a country that's so tiny we can fit 900 of it in the US.
Lebanon is really great, people are so educated and they are so good. Lebanon has many touristic and beautiful places specially in its capital Beirut. Lebanon is marvelous by his nature, climate, Jesus mountain and people... Talking doesn't help to describe this country but when you visit it you will see that those are a tiny part of Lebanon's characteristics.
The most awesome land in the world, Beirut one of the most beautiful cities, mountains and sea, rich cuisine and culture, oldest history, very nice weather, not cold and not hot, many sunny days, many attraction places, incredible nightlife, hot girls that are mostly open, generous and friendly people, non Muslim land and much much more...
Indisputably, one of the strangest, maniacal and supremely beautiful wonders of the world. A resplendency that doesn't compare to anywhere else in the world.
Lebanon is the best country in the Middle east and maybe the whole world simply because it had beautiful landscapes and scenery and has the most hospitable, friendly and funniest people.
All types of people live in Lebanon. Very accepting country of other people. Beautiful women. Great food and sites. Many tourists visit Lebanon. Great country
We can skiing in the mountain and swimming in the sea in march and april... In 20 min we can do the both...Lebanon really is a great country
Lebanon is so cool. Visited twice. Can't wait to visit it again this summer.
I was born in the US and moved here 5 years ago... and I love it! You can go to the beach AND ski on the same day! The people are so nice and welcoming and also the landscape is beautiful. Beirut is my favorite city in the world I never want to leave (and there's a lot of hot people! )
Lebanon is great, I love everything in it especially the food and the landscapes... It has a lot of magical and touristic places, I hope you can discover them one day.
Lebanon is one of the best countries that I've visited in my life! It's a mixture between Europe and America, Downtown is the same as Europe
One of the best countries in the arab world! Very easy to live in and enjoyable outings!
Unbelievably Artistic, Exquisite Landscapes, Glorious Mountains, Fantastic Nighlife, Spellbinding Cuisine, Smartest/Educated People, Rich Culture and above all... The land where churches and mosques stand together in perfect harmony and peace.
It's the best because it has good weather and summer in Lebanon is the best I wish some people who visit our country to be happy because its awesome
Related Lists

Top 10 Best Places to Visit In Lebanon
Most Popular Figures In Lebanon