Best A$AP Rocky Songs
The Top Ten
1
Goldie

It's not so popular right now but I don't care
2
F***** Problems
Probably his worst song, I mean, even Drake is featured here. - DaWyteNight
best
I made this song the number 1 cause it has Drake and Kendrick Lamar

It's a great song
This sonG amazInG ASap, lamaR, drAke and 2 chainZ made good work
3
Long Live A$ap

Lyrically the best song he's made so far
I ain't kidding, hide yo kittens





enough said
This is just honestly one of his best songs, LONG LIVE ASAP MOB BITCHES!
4
Peso

Love Rocky on this track.
Best song of the best rapper, his beat is amazing, his lyrics are amazing and his style is even better
This song is just sick!
This is the way to go,this is the way we roll,cause everyday we on a peso.
5
L$D

It's a song where A$AP Rocky decides to not only go for Psychedelia but also for a more Soul or R&B sound as opposed to a Hip Hop one.
I think it's his best one. His singing is pretty good and so is the Psychedelic music. - DarkBoi-X
If you listen to it high it's the best song ever. If you listen to it sober it's the best song ever.
Definitely one of his best songs including problems, ghetto symphony, and wild for the night
This song encompasses asap rockys talent as an artist.
6
Wild for the Night

This song has skrillex in this
7
Phoenix

This is my #1 song of all time
This song is amazing should be number 1
This song is so uniquely rocky. The spacey production and the rising intensity. I love this song.
Deepest song of asap rocky
8
Fashion Killa

In my opinion, this is one of A$AP's worst songs - jameshoward
I think he talks bout Rihanna in some minutes
9
Canal St.

Sick song
Honestly this is his best song yet
The hook on this one
This song and bones are too underrated. best song from rocky so far
10
Lord Pretty Flacko Jodye 2

It's short but it literally never fails to get me hype.
This song is so dope and the beat is unbelievable. This should definanatly be higher up.. smh
The Contenders
11
Lvl

12
Praise the Lord

Pen15
By far his best along with Problems, it´s the song he´s known for
13
A$AP Forever

Love how the music builds up into the beat! "GANG GANG"!
Best song and best video!
Gang! Gang!
14
Holy Ghost

This should be at the top no question - DaWyteNight
15
Everyday

This song gives me goosebumps.
This song is honestly one of his best - BicBoi
Best song to get high to
Easily
16
Jukebox Joints

Best Flow
17
Multiply

18
1 Train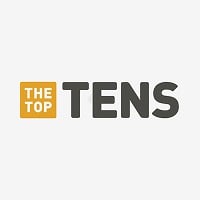 Great Cypher style flow. Kendrick, Rocky, Bada$$, Shane about a couple of the verses but those three more than make this a top quality, unbelievably hype tune
Crazy dope collab, endless bars...
I was expecting this to be in the top 10. To me, it's the best example of a modern day Wu-Tang style cypher. A group of great rappers just spitting without second thought. Everyone on the track carries their weight, especially Kendrick, Danny, and Krit.
So many good artists on this. Amazing song
19
Excuse Me

Rocky has the best flow in the game and this song proves that
20
Distorted Records

21
Purity

22
PMW (All I Really Need)

Would be better without Schoolboy, he ruins the song for me. - DaWyteNight
Rocky and Q work really well on this beat and rocky's singing during the bridge sounds really dope
23
Palace
This song makes you feel like a god!
BEST SONG HE HAS MADE BY FAR! Peso is dumb! Palace should be #1!
24
Ghetto Symphony

Showed a girl this song. now she's my girlfriend
Should be way higher, so many people sleep on this song.
CLEARLY his best
Surprised this isn't higher, way too lit
25
Wavybone

26
Purple Swag

Purple Swag, Purple Swag
27
Houston Old Head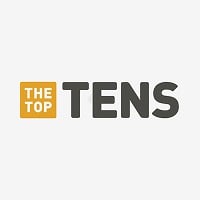 I don't get stoned, but if I did, I'd do it to this song. - DaWyteNight
This song chills me out so much! Number one easily!
28
Suddenly

Very underrated... The tension escalation and the rhymes here are just mind-blowing. - EmperorAguila
This track got Nas talking bout it - Aliwal
29 Demons
30
Bass
#1 - Clams 🔥 BASS UH BASS UH BASS UH BASS
31
Electric Body

My favorite A$AP Rocky song
Shake that ass girl make that coochie wet
Rhythym is key
32
Pharsyde

33
Back Home

34
Sundress

The vibes are indescribable
35
Long Live A$AP (Intro)
Should be 6
36 Brand New Guy
37
Yamborghini High
Lambo by the crib
up you go
How is this not top ten at least?!? I vibe with this song so hard
38
Potato Salad

This song is so underrated
Rocky and tyler get me aroused #nohomo
39
Wassup
This song is decade-defining.
40 Leaf
41
Angels

42
I Come Apart

43
Keep It G

44
Gunz N Butter

45
Hell

46 Max Julien
47
PMW

48 Acid Drips
49
Jodye

50
Trilla

PSearch List