BoA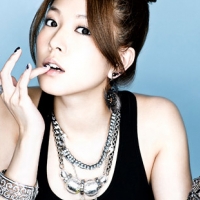 Found on fanpop.com
Info
BoA Kwon is a singer born in Korea that became popular in Asia. She is known for singing in many languages, including Korean, English, and Japanese. She also is a professional dancer, as well as performer.
Comments
Top
Popular
Newest
I must say I really think BoA should be the best Asian pop artist. Both her singing and dancing skills being honed since her debut at the age of 13, I am very grateful I've known her. I could've chosen SJ, GG maybe even DBSK but no one can beat BoA unni

I love BoA I think she is absolutely beautiful! She can sing and dance! I believe she should be number one on this list! I would love to see her in concert one day for both English songs and Foreign!
Start in a very young of age.. Independent.. She start her carrier in Japan with her own.. All by herself.. Singing.. Dancing.. Composing.. You name it! After that.. She try to enter the U. S market.. With her motto.. 'Best of Asia.. Bring On America'.. Salute to BoA!
Amazing artist since her young days. Amazing voice, amazing dance and all of her is really amazing. Just WOW... Really speechless. I hope she can continue to serve the world of music
Great dancer, great singer. What more important is she's a great entertainer. She's funny, energetic and charismatic. She might not have the best voice in the world, but she could hype up some crowd like no one else
Trend setter BOA! I Like her since her 1st debut. From her Music to the Dance to fashion and to her Make Up, definitely BoA.
BoA has the best vocal and dance. She's my inspiration and motivation for my life. She has a lot of amazing and meaningful songs. She also has the good personality. She is also humble and hardworking girl. Good luck BoA!
An artist! She is truly amazing! Hard work, amazing skills, just awesome! Its also amazing how good her English got for such a short period!
She copies nobody, original, hard-worker, and as for skills? Even she does it effortlessly she still looks great! Need more?
BoA is the BEST.. She is so inspiring and serious in what she does... She has grown into someone who is adorable...! BoA forever..
B: Best
O: Of
A: Artist in the world

B: Beat
O: Of
A: Angel

"ID; Peace B" is her debut album. Since then she is well known not only in Korea, Japan or Asia but all over the world
Great dancing combine with good singing make her one of the best artist in the world
she was very amazing singer
she can sing and dance very good!
i hope someday she can visit indonesia

BoA is the queen! She's so talented and beautiful. She has a strong vocal and she's indeed the best.
She is beautiful, ha a good voice and very good at dance. I proud to her.
LEGEND! She can dance, she act, she speaks 3 languages, she can dance as good as Janet Jackson
BoA and TVXQ duo band are simply greatest artists of Asia.
Fell in love with winter love when I was 14 and was hooked since then. Thank you BoA unni for your songs because I grew up listening to your K and Jpop songs.. Such a motivation to all wannabe singers in Korea
She is amazing.. She is great... She is a hard worker.. She is very inspiring.. She is beautiful... She is the best...
She's smart.. Beautiful... She's voice and she's dance it's so is amazing
She is just so inspiring, I've been her fan for 10 years, and I will always be. She is a hard worker and she deserves better.. She may not have the greatest voice, but I will always support her.. Go Go BoA~...
BoA deserves to be in the top 10.
Shes very talented and inspiring to her fans.
She never seems to let us down.
The world should be proud of her...
Because BoA is our Beat of Angel... Our Queen of Korean-POP ;) Hwating BoA! :D Let's Go BoA Fans!
She is just too talented be it dance or singing, not to mention her beauty both inner and outer. She is just too much of an angel~
THE BEST! WORLD BEST SINGER! BOA DEFINITELY MUST GO TO NUMBER ONE THE BEST! SHE IS THE KING OR MAYBE QUEEN OF THE WORLD! I WANT HER TO STAY AT number 1!
Very hardworking singer. One of my favorites. She can speak many langauges, dance, write songs, and sing. I love her songs. My favorite song of hers is Energetic- AnimeDrawer85
Related Lists
Best Boa (UK) Songs
Best BoA Songs