Best Australian Bands
biscuits
The Contenders: Page 2
21
Australian Crawl
Aussie crawl should be top ten. Errol, boys light up, reckless, downhearted, things don't seem, beautiful people, oh no not you again. Cold chisel has been forgotten as well and should be higher up the list.
Daughters of the northern coast, Lakeside, indisposed, unpublished critics... Top twenty at least
Australian Crawl is the definition of a great Rock band.
Australian Crawl James Rayne unique vocals and strong songwriter made this band one of best within the early 80s - Beards2017
V 3 Comments
22
Tame Impala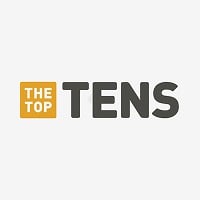 Tame Impala is an Australian psychedelic rock band founded by Kevin Parker in 2007. The group began as a home recording project for Parker, who writes, records, performs, and produces the music.
Both of their albums are absolutely incredible, they're definitely going to keep getting better and better! Already one of the top 5 Aussie bands in my opinion.
Yank here. Elephant playing on the radio constantly exposed me to them, and listening to both albums pleasently surprised me. Tracks like Half Full Glass of Wine, Lucidity, Apocalypse Dreams and Mind Mischief have a gritty 70's sound that I long for. Frankly, Impala has me eager to explore Aussie rock in more detail. Looking forward to more from them in the future.
I don't KNOW WHAT you FELLAS RECON ABOUT THIS BAND BUT FOR ME IS ONE OF THE BEST ACTUALLY IN THE WORLD. WHAT A ROCK. THE BEST. I WASN'T WAITING THIS LEGEND AT 44TH POSITION. MEDITATION.
Needs to be higher up the list.
V 8 Comments
23
Birds of Tokyo
Incredibly amazing music. The album actually titled 'Birds of Tokyo' is one of the most brilliantly done albums of Australian music ever. I think they should be at least in the top five. I can't wait for a new album.
Love Karnivool as well but I prefer Birds of Tokyo. The music is simply fantastic. Wild At Heart, Silouettic, This Fire, Lanterns, White Leaves, Circles, In The Veins of Death Valley, Plans, When the Night Falls Quiet, Wild Eyed Boy, The Gap, the list goes on.
Good to see Ian Kenny Pops up with Karnivool too.
There are no words to describe how amazing they are!
V 2 Comments
24
Eskimo Joe
They rock the mostest... Really good band... Black fingernails read wine is one of the greatest albums like ever bro... It's up there as my favorites out of about 600 albums I own...
Their music are just super quality, should have gained more recognition.. give it a listen, songs like black fingernails red wine, foreign land and New York will make you an instant fan overnight, trust me
Their album 'Ishalla' just gives me goosebumps as to how good they are. They have such an interesting way as to how they create their songs and I think they have incredible music talent. Alternative rock is one of if not the best genre of music.
Must be top ten -Black fingernails read wine is one of the greatest albums ever
V 1 Comment
25
Skyhooks
Great Band produced many good songs/albums and most of them had successful solo careers - RED and the lead singer had huge success.
First band to be a massive selling with albums - Beards2017
SHOULD BE MUCH HIGHER UP ON THIS SCALE
Living in the 70s, land mark album, #1 for 6 months - which is probably a record still unbroken. Long live the Hooks. The new 3 cd release don't You Believe What You've Seen Or You've Heard is excellent, good to see them in the charts in 2016.
V 6 Comments
26
The Cat Empire
The Cat Empire is one of the greatest bands today, they have real talent unlike other auto tuned bands that are sponsored by the media. The Cat Empire deserves proper credit! It's a shame to let them fall like this. If you guys give them a better chance they would get more known in the world, they are a really great band.
"The Cat Empire is the best band you've never heard. "
Great band. I think they should at least be in top ten. come on guys! They are awesome! I hate this minimum content quality thing...
They are awesome! Actually awesome is not enough to describe their sound! They mix many instruments and it's very unique! I went to visit Australia inspired on their songs, cause they are happy and make you feel good! They are for sure my favourite band!
Should be #1! This band has hit me in a way that no other artist ever has, and I'm seeing them live soon. Truly the best band you've never heard.
BOOM SHAK THE EMPIRE BE RISING!
V 17 Comments
27
Kicking Judas
Should be #1, bringing back the NWOBHM and Early Thrash, check em out wont be disappointed
These guys are Awesome! Defiantly reckon they should be first!
V 1 Comment
28
The Birthday Party
Best Australian singer and guitarist in one group with incredible songs that'll stay with you for life.
29
John Butler Trio
Here in Europe John Butler is an icon. Greeting from Portugal.
The new voice of australian music. The are the power
Epic and very emotive... Awesome guitar pieces... You just cannot express with words, you have to hear it
Deserves to be higher
V 4 Comments
30
The Loved Ones
They were truly innovative having changed from a jazz band, which influenced their unique style. Of course Jerry Humphries unique voice range took the band to a new and formidable height in beat music. Never has or will ever be repeated. A 5 star band.
they taught us how to do it.
31
The Church
The Church are the best band I have ever known and ever seen live in a concert (in fact I was one of the lucky ones who managed to get their hands on a ticket for their Cologne gig).
Have been listening to their 25 albums for the last 12 months and just don't feel like listening to something else anymore - I used to think INXS would be the best band ever but they are now 2nd on my list.
The thing with The Church is that you can either be totally crazy for their music or not know them at all. There's nothing in between.
The new album Further Deeper is the next masterpiece. Laurel Canyon is just brilliant. Hope they will never stop making music.
Formed in 1980 and still going strong. These guys deserve to be in the top 10. I wish radio stations would actually play tracks from their 'current' albums (After Everything Now this, Forget Yourself, Uninvited Like The Clouds, Untitled #23) instead of 'rehashing' Under The Milky Way' all the time. A good song but they've produced others as good as, or better than this since Starfish.
The Church is No. 1 on my list. I've been listening to them since Starfish, but love their entire catalog. They continue to evolve and put out great music. I recently made a playlist of my favorite Church songs and it exceeded 50.
One of my all time favorite bands, R & R Unsung Heroes! If you like music that you have to dig a little deeper for, these are guys!
V 15 Comments
32
Dragon
Are You Old Enough (No. 1), April Sun in Cuba (No. 2), Rain (No. 2) on the Aussie Charts. They had at least 10 top 20 hits, with This Time, Get That Jive, Still in Love With You, Dreams of Ordinary Men, Young Years and the best ever version of Celebration all still all played on the radio today.

Compare this success to many of the bands above them on this list, they are certainly one of Australiasia's most underrated bands.

Not to mention the charisma and stage presence of the towering Marc Hunter, what a front man!
They had it all. Talent charisma and great songs. Fantastic experience live rip in peace marc
Love this band, where can I find their music today?
They were a New Zealand band, they shouldn't even be on this list!
V 2 Comments
33
Icehouse
These guys represented the 80's. Iva Davies' great voice and songwriting ability was incredible (not to mention his guitar playing. In my opinion they are the most underrated Australian band and them being in no. 38 proves it. They deserve to be at least top 10 and should absolutely be ahead of some of these bands which I personally haven't even heard of. People just don't respect old music!
Should Be top ten with songs such as electric blue, great southern land etc.
This is a band that didn't recieve the credit they deserved and still don't today. Although being very much centred around Iva Davies his talent and song writing ability is one of the best that Australia has to offer. Many of the higher bands on this list are only there due to having one major hit; Little River Band, at no. 3! People these days don't know true music. Go the Flowers!
One the best Australian band from the 80's - Beards2017
V 21 Comments
34 The Berzerker
35
I Killed the Prom Queen
Best band nice dudes, you can chill with this people
Saw them at Warped Tour '15. They are amazing. Love their music.
36
Dead Can Dance
Yep, even North American death metal band MORBID ANGEL mentions them in the sleeve of one of their albums.
V 1 Comment
37
Air Supply
Well, yet it wasn't purely Aussie but no one can deny they were one of the first to put Aussie name outside Aussie which concerns music. I'm Brazilian and they were the first Aussie band I heard, later I fell in love with Silverchair. Even younger people know "lonely is the night", "Lost in love", "Every woman in the world", "Goodbye", "making love out of nothing at all". They are unforgettable.
They were one of the most successful bands to come out of Australia. However Australians like to pride themselves on sending the world hard rock so unfortunately they have been ignored here. I personally love their music and a lot of others do but wont admit it laugh out loud silly really
Surely they should be in the top 10. At least the third they should be.
they suck
V 9 Comments
38
Chain
Phill Manning can play guitar better than any other Aussie
I followed Chain for years love em. Their best album ever was called "Oz Blues", its an extremely rare album but if you can get it its incredible.
Never saw them but saw Matt Taylor with the Rock Doctors at the Station Hotel in Prahran one Friday night in 1983. Pissed as a goat he tore the house down with some of the best harp playing I've heard. Only NZs Midge Marsden comes close mate!
39
Masters Apprentices
Brilliant rock band. They produced some truly classic Australian songs such as "Because I Love You", "Wars or Hands of Time", "Turn Up Your Radio" and many more. They're also in the ARIA Hall of Fame, a place they undoubtedly deserve.
While I won't claim they were the greatest of all time, I certainly think that they rank higher than 66th...
The best.
"OH, DO WHAT YOU WANNA DO, BE WHAT YOU WANNA BE, YEEAH! " - GEEZ, HOW IS IT, THAT THE MASTER'S APPRENTICES, AREN'T HIGHER THAN #66! JUST BECAUSE THEY ARE FROM THE 60'S? HAVE THEY BEEN FORGOTTEN. GIVE THEM A SPIN, PEOPLE?! START WITH, (IT'S) BECAUSE I LOVE YOU - ((GREAT SONG))!
40
The Amity Affliction
Definitely the best and most beautiful songs I have ever heard. Ahren and Joel's voices in the combinations they use are just perfect, and I think it would be very, VERY difficult to find a band that is in any way better. The bands that come close to them in my opinion are in hearts wake, northlane, and maybe parkway drive as of their newest album (Ire, by far the best, I have bought all of their songs and listened to it a lot).
Amity is probably my favourite band. They are amazing whether it's a cd or live, definitely worth listening to and obsessing over. Love these guys.
One of my most favorite bands and there still young so they will find their space in the top ten soon even though they already deserve it!
Should be vote as the best band
V 10 Comments
PSearch List
Recommended Lists
Related Lists

Best Australian Metal Bands

Classic Australian Rock Bands
Top 10 Best South African and Australian Rock Bands

Top Ten Best South Australian Bands
List StatsUpdated 27 May 2017
7,000 votes
249 listings
9 years, 235 days old

Top Remixes (23)

1. Bee Gees
2. Australian Crawl
3. Dragon
TheTiger1512

1. INXS
2. Tame Impala
3. Midnight Oil
TheFloyd73

1. Parkway Drive
2. AC/DC
3. The Berzerker
joshuamillar
View All 23
Posts
Error Reporting
See a factual error in these listings? Report it
here
.