Parkway Drive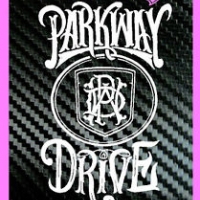 Found on ebayimg.com
Info
Parkway Drive is an Australian metalcore band from Byron Bay, New South Wales, formed in 2003. As of 2015, Parkway Drive has released five full-length albums, one EP, two DVDs, a split album and one book, titled Ten Years of Parkway Drive.
Comments
Top
Popular
Newest
One of the best bands alive and kicking, fast beats and massive breakdowns. I have never heard anything like them, plus Winston McCall brings the whole band up to a new level with hard vocals and big shouts.
This really does deserve to be in the top 10. They rocketed to the top of the Metal/Punk charts while staying very Australian. They even won an Aria award so you know they have something going for them.
these guys ROCK. they wear flip flops onstage
Just because you aren't a fan of heavy music doesn't mean you can ignore what this band has accomplished. They've conquered there genre and the genres surrounding it"
Parkway are an absolute tribute to what hard work and having fun is all about when it comes to music... As well as the fact that they sound incredible :D - reggiemiller23
One of my favorite bands. I love their sound and their breakdowns are incredible. Definitely a band worth checking out and you won't regret it.
One of the best metal core bands of all time. There songs create a powerful atmosphere and have great meaning behind them. I cry to horizons... - Zoran945
Parkway are not your typical hardcore band. There way better and they enjoy there music. Legends!
I love Parkway Drive... They are truly amazing... it's better than all this pop crap people are listening to
One of the best in the metalcore genre great screams by Winston, and great riffs by Jeff.
So amazing they come from byron bay which is near me
No, they're not AC/DC or SilverChair, but they are a one-in-a-kind band. Whether their genre is hardcore, metalcore, punk or metal, they are without doubt one of the biggest names on any of these lists and a supreme example of how Australia's bands have the potential to be internationally acclaimed.
Best Australian band in my opinion, great morals, straight edge, genuiune blokes, never put their prices above $40 and just great music in general
These guys are amazing! ACDC should not be number 1, they aren't even austrailian, they're from the UK haha. Parkway are as australian as it gets for bands. They have great personality too, they're genuine aussie blokes!
ACDC definitely number 1 and AUSSIE, I used to live down road when they used to practice in garage
WHAT?! Parkway drive is one the best things to come out of Auatralia! Besides the boomerang of course :p they should at lest be in the top five! ^^ the flip flops are what set them apart man! D haha
Parkway drive is an band that expolores difrent types of rock music and LOL I LOVE PARKWAY DRIVE
Related Lists
Best Parkway Drive Songs
Best Songs On Parkway Drive's Atlas
Best Parkway Drive Albums
Best Songs On Parkway Drive's Killing With a Smile
Top 10 Heaviest Parkway Drive Songs