Top 10 Best Australian Cricket Players of All Time
1
Sir Donald Bradman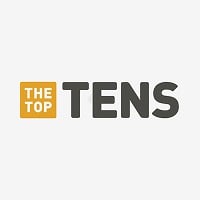 Sir Donald George Bradman often referred to as "The Don", was an Australian international cricketer, widely acknowledged as the greatest batsman of all time. Bradman's career Test batting average of 99.94 has been cited as the greatest achievement by any sportsman in any major sport.
He is the best cricket player in the world I love him just saying australia best in the world
His batting average was outrageous so that makes him the best ever batsman
Not just the best Australian cricketer, but the best cricket in the world ever. Was so far ahead of everybody else it wasn't funny, and had he played today with today's bats and today's pitches he would have been amazingly good. Wish I could have seen him play live.
He's the best batsman cricket has ever demanded... It is nearly impossible to think about Australia without Bradman.
2
Adam Gilchrist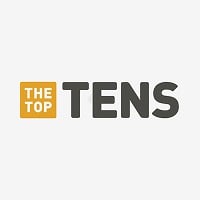 Adam Gilchrist is a retired international Australian batsman and wicketkeeper. He scored centuries 33 times in his career.
Not now become many years no one replacement Adam only one gilly in the world
I love when he does that ball clapping thing when ever he catches the ball. He will be dearly missed and I really just want him back on the team - munkee_linc97
I love you Gilly! and I think you truly deserve the top position for your hardwork! I love you and I am crazy about you!
Gilly is the best wikkie keeper of all time!
3
Shane Warne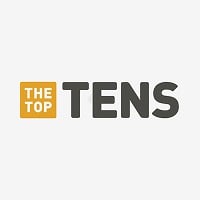 Shane Keith Warne is an Australian cricket commentator and former international cricketer who captained the Australian national team
Greatest player and cricket mind never to be full time captain. CA should be ashamed that they put his character above his cricket ability and brains
Shane is so cool that he could do 10 spinners in a row! I know because he is awesome. LIKE TOTALLY!
When it was Warne's turn to bowl he always went to another level and I felt really happy that he played for Australia and a true champion of our game.
The greatest leg spinner in the history of the game without a shadow of doubt and was always able to stay a step ahead of the batsmen facing him.
4
Shane Watson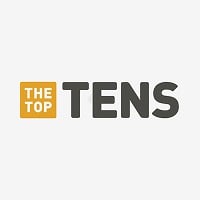 Shane Robert Watson is a former Australian international cricketer and a former captain, who played all formats of the game.
What is shane watson doing ahead of Hussey, Smith, Border and Hayden?
Everyone else should be before him like Steve Smith, clarke, ricky pointing.those men not watson
He is the best crickter and a all rounder in the whole world. I can't express my feelings in words.
He is so danger player. I like it.
5
Ricky Ponting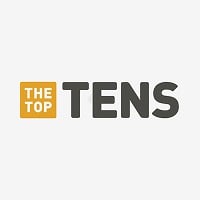 Good player like him playing especially when he scores centuries
Best pull shot I've ever seen. A superbly talented young cricketer, who went on to greatness. A truly great captain, with the highest respect from his team-mates. I've been watching cricket since the 1970's, and I am yet to see a better player than Punter.
It is good to be true legend like ponting he is the first best captain and very fantastic player even after a wicket he does never lose his wicket and he always try to work he fought with Sachin but no one else he himself handle the game without others need and takes fifty every match so the best player he is including captaincy
Punter is the most loving and highly cricketer
6
Glenn McGrath
Murderer of animals in the wild, and he isn't the best Australian cricketer.
Superb fast bowler. Accuracy and bounce made him a wicket taker in all conditions.
He has the most wickets for a fast bowler.I do not many better cricketers than him.
A magnificent fast bowler and without a doubt the most accurate and it was sad to see him retire in 2007 because he was sensational.
7
Steve Waugh
Loved cricketer for his humane sportsmanship offering immaculate entertainment
He is great no words awesome man
He was a wonderful cricket player and it was simply amazing watching him when he made his famous test century. Overall the greatest Australian cricketer ever to play our game.
Great player, always dug Australia out of a hole. Great sportsman and idol for young players. This guy should be up around 2 or 3.
8
Steve Smith
Smith teams condition up defend He is Continue Best Batsmen for Australia
I love Watching Smith batting and He is every condition every situation for Team's Run score leading player
Only love watching cricket game when Smith play. Simply the best cricket player. Stay humble, you are the Super Smith of Australia. God bless you
He is the best test batsman, always hungers for runs... Best captain as well.
9
Michael Clarke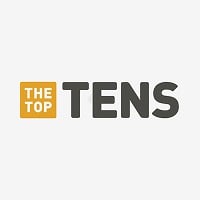 My best cricketer is michael clarke he is good captain. He is clever. He have big telant I love him
He's a great tactical captain, and has become the first player to ever score 4 double centuries in a calendar year.
Should be in politics not as a cricketer working along side with kevin Rudd
My best cricketer pup clarke I love you pup
10
Dean Jones
One of the most exciting batsmen to watch. Great footwork!
Love your batting and I don't know you
Great man to have in limited over cricket
Best runner between wickets
The Contenders
11
Michael Hussey
The best left handed batsman I have ever seen. His passion to the game make me overwhelme. His drives through the covers makes me happy always. For me he is my Guru( Sir).
He is the best batsmen ever. Deserves to be orange cap in season 6. I love him a lot and wish Australia best of luck for the next champions trophy which India will win. All the best India.
He plays with style and freely
I like him very much he is the best
12
Allan Border
An inspirational leader of the Australian cricketer and the most consistent without a shadow of doubt.
An inspirational leader for Australian cricket and he was awesome to watch.
Saviour of Australian cricket. Guided us into a golden era
No 4 in my Order of the greatest 12
13
Richie Benaud
Best all round cricketer on the field and off over a lifetime.
Best allroundg spinner I have seen. Very astute and brilliant strategist and captain. A great man manager.
Should be a lot higher, what an Icon
14
Merv Hughes
Good fun to watch back in the day
Funny to watch
Sexy schnurrbart
15
David Warner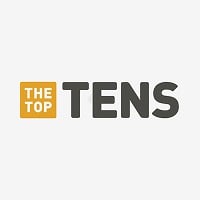 David Andrew Warner is an Australian cricketer and the current vice-captain of the Australian cricket team.
The 2nd best I reckon...his behaviour might have costed his actual place in the list but when u see his contribution towards whatever team he plays for,u can't deny that HE IS ONE OF THE BEST IN MODERN ERA
One of the best batmens in each format of the game a true australian legend
You would not be able to put in print of my opinion of this player. A disgrace to our country
The best gets awfully scary GO David WARNER!
16
Keith Miller
He's my father.
17
Glenn Maxwell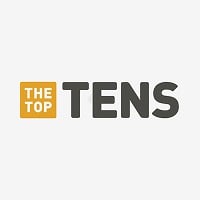 Glenn James Maxwell is an Australian cricketer who plays One Day International and Twenty 20 International matches for Australia.
Some say he's not the best, and sometimes question why he plays cricket, but to me, Glenn Maxwell is more than a cricketer, he is a ENTERTAINER.
I think that maxwell is good player and make Oak and Two captain for australia
He is the most important player for Australia
Inconsistent at best, he might be a big hitter but without discipline he won't go very far. Blasting a quick 30 doesn't help the team out, he needs to slow his game out or he'll be stuck playing ODI's for the rest of his career.
18
Dennis Lillee
Incredible bowler, he had pace, consistency and the ability to hit the right lengths to get the best out. Should be higher on the list.
Very surprised Lillee not higher up, what a game changer! Would have rated him higher than Watson!
The best bowler had 9 slips
Lillee should be higher
19
Mike Hussey
He is a real Mr. Cricket...
Best finisher ever in Australian team...
20
Mitchell Johnson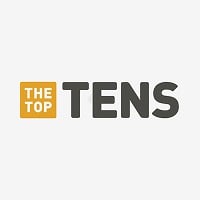 A bowler with "X" Factor, and that is coming from an Englishman
It was a pleasure watching him bowl. Amazing Bowler!
You Idiots are gonna talk about his bowling always more than his batting, and one day, you'll make him just a bowler!
I think he will become a woman in the future (like bruce jenner)
21
Mitchell Starc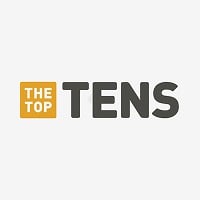 Mitchell Aaron Starc, is an Australian cricketer who currently plays first-class cricket for the New South Wales Blues.
He is the best fast bowler of the new generation
Super super bowler in the world my favourite bowler
My favourite bowler
I think so he is breaks all balling record... He is my favorite
22
Matthew Hayden
I thinks that Matthew Hayden is Best of all. Hats off to Sir Matthew. I love his attitude towards his nation. He was a pillar of Australian Cricket team.
He is absolute boss by scoring over 400 and getting a technique to play against spin after having troubles!
A tremendous striker of the ball, very strong and formed a sensational partnership with Justin Langer so a very good cricketer.
Awesome Player in the cricket history
23
Victor Trumper
A great batsman who has unfortunately been lost in the shadow of Don Bradman but still shines through for those who love the game.
Trumper Bradman legends!
I have no idea how these starc and maxwell are better than the classic hard hitter, trumper.
One Batsman better than Braddy (Bradman
24 Arthur Morris
25 Paul Reiffel
26
Nathan Lyon
World's least Talented Off-Spinner
Best off spinner in the world
Best catch of all time
Worst Player of History!
27
Pat Cummins
His the best bowler in the world
That face when he bowls!
He is a cool bowler
Great players
28
Greg Chappell
In what universe would Shane watson and Glenn maxwell be ranked this high? This list's an absolute joke, what's the average age of voters? Like 12? I'd like to see some of these modern players face the West Indies of the 70's and 80's with very little protective equipment. Before you vote/comment do some research...
He was very much the stylist, very upright, always would build his innings on the Greg Chappell V and had an excellent technique, simply amazing.
Yeh' can't understand this one! Is anyone over 20 voting?
I think after Don Bradman he is best australian batsman
29
Aaron Finch
He smacks a lot
Best player in the world!
Have to work on the boll which is heating the stumps
Sweet batsmen
30
David Boon
Number 1 in all time time though debate raging over Hadden filling this spot... Boon has it so far!
Funny to watch while snapping
his bat
31
Mark Waugh
Deserved much better in career
He could be one of the top 5 batsman that world ever see
Awesome player.What is he doing below Watson and maxwell. Top player elegant and stylish.
Brilliant player how good was he
.
32
Justin Langer
I loved seeing him smash everything, providing a somewhat elegant counterpart to Matthew Hayden's "stand and deliver" approach.
Great
33
Damien Martyn
One of the most elegant shot makers in test cricket and a shock to see him retire.
34 Peter Taylor
35
Doug Walters
3 times century in a session of test match. Natural abundant talent, no net practice before test match
36
Viv Richards
He's not even Australian! Otherwise very good
Top legends
37 Simon Katich
38 Tom Moody
39
Janib Sultan
Because janib is one most good batsman in the world
40
Jeff Thomson
No 8 in all time team... "bowlers would try to get you out! Tommo would try to kill you"!
The fastest bowler I have ever seen. At his top he was unplayable. Thompson played in an era that included the likes of Holding, Roberts, Croft and Lillee. Thompson was clearly faster than all of these great bowlers. Thompson would be my first bowling pick in any side.
Growing up watching Thomo one end Lillie the other gave you feeling that Australia was unbeatable. At a time when West Indies dominated the world it was the like of Thomo that brought us hope of wining and gave the Windies their greatest fear and that fear was very real and was their undoing, thanks Jeff.
41 Bruce Yardley
42
Brad Hogg
He is a legend
Great spin bowler.Supported Warne Lee and McGrath and did it well
43
George Bailey
Whatever Nonsense is Here! This George Bailey shouldn't be here, he must come in 80th
Every people are know that.. George bailey neuter... he... is.a very good... exam of.. Australia.. cricket.. and also.. he is a very good player...I. wish... to George bailey... bright.. future... god bless... him...
Best player
44
Damien Fleming
Very impressive death bowler.He had a short career but relished his chances and was always a decent fast bowler
45
Mark Taylor
Tubby has no 2.. locked and sorted in all time team
46
Craig McDermott
Zinc..pace..attitude.. loved this bloke
47
Terry Alderman
Dreadful accident stopped his career. In would have hated to face him he bent the ball like a banana. If not for his injury, could well have been the best bowler in history.
48
James Faulkner
The best finisher and an incredible match saver
He is the most handsome and best all rounder
Most handsome allrounder is the most handsome cricketer, And that's mitchell marsh who os better than faulkner and is only australia
Is there anyone like him? My answer will be always no.Is there any handsome guy like him? Now also my answer is no.
49 Doug Bollinger
50
Ian Healy
Best wicket keeper
Healing powers
PSearch List