AAA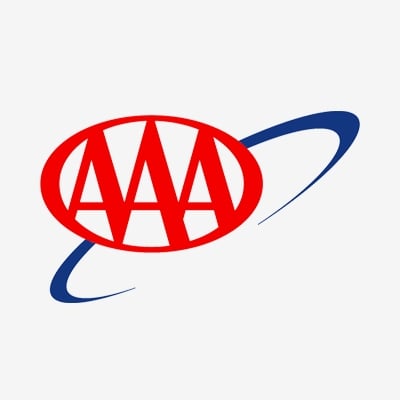 Uploaded by anonymous
Comments
Top
Popular
Newest
Quality of Service: 5 (out of 5).
Response Time: 5
Knowledgeable: 5
Rate: 4 (comparable with State Farm, whom I just cancelled policy with).
I've just switched back to AAA after 2-yr with STate Farm ("non-owner policy"), where both the local office & 800 number reps speak in a general homogenous, non-caring tone of voice. Thankfully, during the 2-yr, I had no need to file claims or other complicated issues with State Farm. So, really, my rating is based on "Service Quality". They ought to record & listen carefully to how their own rep/agents speak.
I have had AAA Car Insurance for about 5 years. I have been very impressed with this company. They help their clients. If it is a few dollars more, so what? I can rely on insurance I can trust! Their Road Side Service is impeccable! They are there! No Wait! Why would I want to give up outstanding service such as this to save a few bucks? AAA has been my Car Insurance long enough to know THEY ARE THE BEST!
AAA is not the cheapest but they provide excellent and fast service! I love being able to handle DMV transactions at my local branch. They handled my claim quickly and thoroughly.
I love AAA I think they should be number one. They are very reasonable. They have excellent customer service. They provide you with exact quote.
Courteous, professional service every time I have called with a question or concern.
Had a bad accident and they were there every step of the way, I never had to follow up with them, they were there when I needed them most. Life long customer of AAA
Wonderful company. Rates keep going down and company is easy to deal with after a claim. Went after a fly-by-night insurance company after being rear ended by a under insured driver and paid us up front while they did so. We have had SF prior (decent company) but we LOVE AAA!
I have been with AAA for 30 years and would never change claims are handled very professionally and with great speed
The response is quick, friendly customer service. Rates are competitive compare to other top competitors
Very competitive and always an office nearby across the country
AAA is way ahead... No doubt its services are over-whelming
After Amica this one was the cheapest for my Ford Taurus 2005 car. I had one accident in the past year too!
AAA is right on with making their claims and meeting your needs.
Saved almost $600 a year on auto and home compared to next cheapest.
I love this ins. For me and my family
It is the most trusted insurance
I had an accident and my car went to pieces. Now I'm feeling lucky.
My car was detailed and got better than it was before the accident.
AAA paid all the money needed for the full recovery.
AAA is fantastic!
Shopped many companies and found AAA to be the best for the dollar. I have used Roadside services frequently. I also have an RV which towing costs for that vehicle are BIG! All covered by AAA.
Always very helpful. Quick response.
We were in a accident, got rear-ended by a un-insured texter. AAA has covered EVERYTHING, no hassles, best there is. Agent and adjuster are great. They care!
Ehh. Thought higher. You can really get awesome stuff with them!
Been with AAA for over 40 years, they are the best all around insurance co.