GEICO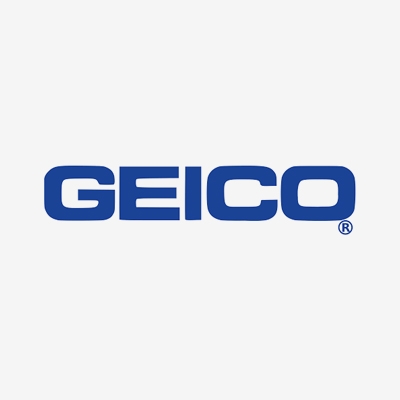 Uploaded by anonymous
Comments
Top
Popular
Newest
I had state farm before, I bought a new car and sold the old, state farm was charging me 120$ a month for full coverage and that doesn't include broken windshield. I didn't think of getting a new insurance company had it not been for my state farm agent who kept on ignoring me. I kept on calling him but someone else is answering the phone, he takes my message and tells me my agent would call me back. He never did. I happen to drive by a geico office and decided to inquire. For the same full coverage I had with state farm plus the windshield insurance, they're charging me 90$/mo. That's 360$ savings a year! Plus they gave me some freebies like pens, tumbler and stuff like that. Went to AAA and they said they wont insure me cause my US license is less than 18 months old. They wouldn't Honor my professional drivers license from another country even if I'm 30 yo. Geico on the other hand gave me more discount because of that license and another discount for being a Registered nurse.
I just switched from Progressive to Geico after purchasing a new vehicle. Other companies would not cover me because of my age pretty much because I'm not old. I checked 7 different places 2 wouldn't cover me and others were so I high I could not afford it. Geico has dropped my insurance 50 dollars from what I was paying before I recently traded. They did a great job for me, but my advice to everyone is check around before you settle, and read the fine print. Don't just buy car insurance because of the name on it. Find what works for you
I'm a 19 year old driver with a 2005 Ford Mustang and I have been looking for quotes. The lowest I've found was for about 220.00 a month with American access (liability), I never thought about going for Geico since I thought it would be expensive, got a quote for the heck of it it was 191.00 a month for full coverage (road side assistance, theft, rental car etc)! I was shocked picked up the phone thinking I made an error on my quote and 10 min later I had a policy that easy no hassle at all, the representative was very knowledgeable and helpful as well very pleased with Geico I love that little lizard.
I absolutely LOVE GEICO. I had State Farm, HATED them, as well as their ridiculous rates, and then switched to GEICO. I don't think I have ever been so satisfied with an insurance company in my life. I have a 100/200 policy and plan on switching to a 300/300 policy for my Camry, and the rates are amazing. GEICO renews the little guy's faith in businesses, as it treats customers with the utmost respect and dignity. Every time I call the reps are extremely thoughtful, caring and genuine. They have NEVER given me any hassle or issue, and I genuinely love GEICO. Highly recommended!
I've had mixed experiences with GEICO. When another driver totaled my car, she had GEICO, and they took very good care of me and actually paid me more than I owed on mine. Unfortunately, when I hit a pothole and damaged my custom rims, they screwed me pretty good on my claim to the point it wasn't even worth claiming the damages.

However, OVERALL, my experiences with them has been the most satisfying of all the companies I've used, primarily Allstate. - jldude84
I am new to Geico, after insuring through Liberty Mutual for 10 years, I thought I would get another quote, as Liberty's premiums would increase a minimum of $200 a year without any claims being filed. This was for three cars. I was paying $2400 per year and it just went up to $2600 per year, Geico, came in with $1200 per year for the same coverage. Less than half of Liberty's. I see a lot of comments about Liberty being cheap, not the case with me.
I also just switched to GEICO. I'm a 24 year old woman with no prior accidents or tickets and was quoted a rate of $84/month. (Seriously. ) My car is financed so that rate included full comprehensive and collision coverage for my beloved Milan. I lowered both deductibles to $250 and I'm still paying less than $100/month for insurance.

Also, electronic insurance ID cards? For the win. Just saying'. The app is crazy useful too laugh out loud.
I was with AAA. for many, many years. They do a lot for their members such as, discounts on travel, hotels, etc. But, here lies the problem. I don't use any of their services! Not in this economy anyway. Well, for the first time in many years I was starting to shop around insurance co's.

Well, I was watching a late night commercial about j ow I could save 15% or more with a simple phone call. So, I did. I not only saved 15%. I saved closer to 40 %! Same coverages, same autos. "Apples to Apples. Saving of 780.00 a year. Thanks Gecko.
I am 19 years old and just bought a 2011 Toyota Corolla and I doubted being able to afford car insurance. Every quote I received was over $300! Just before we gave up looking for cheaper insurance my car rep suggested GEICO, and what do you know, my first payment was $119 (full coverage)! I was absolutely astounded, I'm glad that catch phrase "15 minutes could save you 15% or more on car insurance" stuck with me, GEICO ALL THE WAY!
So happy I decided to switch to Geico, after being with Progressive for 11 years. Progressive was rude and I received different answers every time I called! I was so frustrated that nobody at that company could help me on the smallest requests.

Geico is awesome. I'm saving much more money, have a better policy, and their agents are super friendly and efficient!
I'm saving about $1000/year after switching to Geico from Erie Insurance. I've been with Erie since starting to drive at 16 years old. I'm now 53. Neither my husband nor I have ever had an accident or moving violation - not even a parking ticket, so I have no idea why Erie wanted to charge us $1500 a year, while Geico was charging us $522 - with the same coverage options. Thank you Geico!
After being with IDS for almost 20 years, I gave GEICO a call and they saved me about $300/year for the same coverages. After that, I called GEICO for a homeowners quote. We had our homeowners through Travelers. GEICO quoted us the exact same policy through Travelers also, yet it was $400 less annually. Needless to say, we are sticking with GEICO!
I used to be with 21st century, worst company I have ever had the displeasure of dealing with, just a carbon copy of their parent company Farmers. Moved to GEICO, and surprise, surprise when I contact them a person actually answers, and saved on premiums as well.
I absolutely LOVE Geico! They are extremely helpful, honest, and make sure to give you the BEST discounts out there. I have been insured with Geico ever since I've purchased my new car, three years ago. I also have reenters insurance with Geico. CUSTOMER SERVICE is everything to me and Geico definitely ranks at the top of my list.
I love Geico! I just bought a new car and they gave me a quote of $878.16, but they worked with me. Since I have been with them for three years they redid my quote and added tons of discounts and were able to lower my 6 month premium to $530.18. Now that is what I call a company who works to help out their customers.
I am starting to really like Geico. My monthly fee would have been over $300 with my local company, but a guy named Jerry helped me when I tried to fill out online, and they'll only charge me $157.45 a month! Not that my other company wasn't any good, Mercury was great service, but Geico a lot more affordable for me. I have high hopes.
I have a few dings on my credit and driving record... ok, I lied, my driving record is horrible, as is my credit. No insurance company would touch me even though I have not had an accident in 15 years. Not only did GEICO give me a policy, they made it really easy to make payments and also help me to remember to make payments and having the GEICO App on my phone makes it easy to always have the most current policy cards in my car. Thank you GEICO. Customer for Life.
I had been a client of GEICO for about 20 years, until I switched to LIBERTY MUTUAL 2 years ago because of their better rates. Within that period, GEICO offered me a far better rate than that of LIBERTY, and, as LIBERTY could neither match nor beat GEICO's new rate, I switched back to GEICO.

LESSON: It pays to compare rates every now and then.
I have been with Geico for 19 years and have been pleasantly satisfied. I have periodically compared quotes from other companies but Geico has always come out on top. The 24/7 service is excellent. They are always so thorough, making sure any available discounts are always taken into account. Everyone should switch!
I agree, Geico is the best. I have Geico since 07 and the service is always over the top. No matter what I need everything is resolved over the phone or internet with no hassle. I recommend Geico to everyone I know and from all quotes I have received Geico has always been the lowest!
I love Geico. I've tried them all in this one is the best for sure! Go Geico! My only real issue with them is they are a call center which means no local agents like state farm which also equals less small biz development for the community but as far as a provider they're awesome!
Switched to geico two years ago and have been saving ever since. My policy has actually went DOWN this year with Geico. My brother had Allstate, and had an accident. He had to do ALL the leg work, with Geico all I have to do is file the claim. My wife and I save over $300.00 a month!
We were looking for a new insurance company and decided to go to progressive for a quote. They wanted $250 per month for one car! I called Geico and got a quote for $103.00. What a difference! Very happy with their customer service and attention to all my needs. Thank you Geico!
I always tried to switch to GEICO. I knew if you have good records, you are going to have a good rate from GEICO; and its service is really good. But for whatever reason, I was not able to switch until now. My saving is unbelievable.
I switched to Geico 6 years ago. I've filed 3 claims during that time. All of them were handled promptly and professionally. Excellent customer service!