Liberty Mutual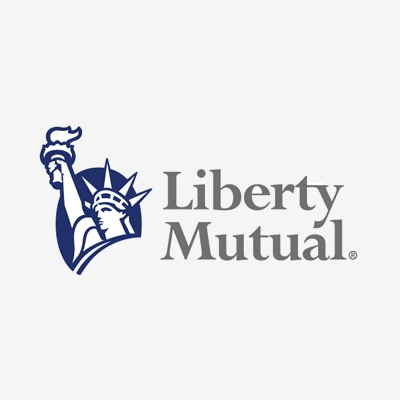 Uploaded by anonymous
Comments
Top
Popular
Newest
Better coverage than the general by far. my bill with the general was 180 a month for three cars with two drivers one full coverage and the others liability only. then I told them to take my Mercedes off my policy cause I sold it. one year later I get my new id cards and the Mercedes is still on it. I was charged for a year on a car I didn't own and the general didn't want to help at all they said I had to go to DMV and get a copy or statement saying I no longer had the car. So I said called Liberty and now my bill is 120 full coverage on one car basic for the other with uninsured motorists and we got renters insurance also. So maybe the general did me a favor ripping me off for a year and made me get a real insurance company thank you liberty mutual
I've been insured with Liberty Mutual for several years now. I do not have one complaint. I have been involved in two accidents, both in which I was rear-ended, and did not have any issues. Every time I have called, all representatives have been extremely professional and friendly. The other insurance companies that I had to deal with due to being involved in the car accidents have been so unorganized, rude, and unprofessional. I am a very satisfied customer. Liberty Mutual is hands down the BEST!
Liberty Mutual has the most professional representatives of any insurance company I've done business with. They really seem to take an interest in what I need, not just how cheap the coverage is. I've insured with other companies and always have come back to Liberty Mutual. Their service is top-notch.
I received on-line quotes from most of the companies listed here. I ended up with Liberty Mutual as being the best pricing when comparing apples to apples. What may be the difference between companies is the persons, age, past driving record and area of the country they live in.
Truly the best insurer. State Farm might be the largest insurer. However Liberty Mutual is conservative and is much better with Customer Service, Paying Claims promptly and has a much better reputation and always will than State Farm.
As a former Allstate customer, Liberty Mutual's customer service and rates are much better than Allstate's. I look forward to being a Liberty Mutual customer for a very long time.
This is the only company that rewards me for my Occupation, Education and has a local office where my agent "Shahid Hami" and his staff always seem to spend time to take care of me. I have spoken to multiple people and have been treated in the same way. I will pay more if any one can provide similar professional service.
I just switched from USAA to Liberty Mutual and saved $768.00 a year. The insurance specialist (Burt) and (Karen) were awesome. It pays to shop around.
I have been with Liberty Mutual for 11 years and have always found their customer service to be exceptional.
I just switched to Liberty Mutual today. They were great and saved me $375 a year on insurance for 2 vehicles, no restrictions for horse trailers or utility trailers. If you own a truck and need to haul a utility trailer or horse trailer DO NOT get Ameriprise. They will drop you for using a truck for these purposes (limited to 2 horse trailer and utility trailer not to exceed 15 feet).
Had allstate and switched to Liberty Mutual due to rates and service. Wait times are much shorter as well
Had Allstate for years, then I got a quote from Liberty Mutual that saved me about $300 every 6 months! I've been with them for 7 years now.
Liberty Mutual is like, the best, like totally rad bro
I switched to Allstate. Oh my gosh the customer was AWFUL! Went right back to Liberty. There customer service rocks!
We went with Liberty Mutual from Nationwide. Our confirmed quote will save us about $500. 0 a year for the exact same coverage. I found that amazing!
Liberty Mutual is truly the best of the best. They stand for honesty and integrity - which isn't common in the insurance industry.
Just recently switch from other carrier, agent with Liberty Mutual saved me cost to $700 per year
I have been with them 29 years and will never change. All the good things said here are true.
Liberty stands with you, liberty mutual insurance. - PeeledBanana
After a year of being with Liberty Mutual, I'm very satisfied with the product and service. Thanks!
The best customer service. Great coverage and great shops!
They saved us a lot of money compaired to State Farm... and they are super nice.
Great company - takes care of its customers
I saved $341.00 a year on car insurance, very nice people to work with!
Looking for cheap car insurance? Find links to top sites offering lowest car insurance quotes from best in industry insurance providers, compare insurance quotes, get expert reviews and guide only at EzInsurancefinder:com - Amelialopez90
Related Lists
Best Charlie Chaplin Films Under Mutual Film Corporation
Best Songs From Duran Duran's Liberty
Top Ten Things That Could a Replace the Torch On the Statue of Liberty
Best Songs on Liberty Rock Radio in Grand Theft Auto IV