Nationwide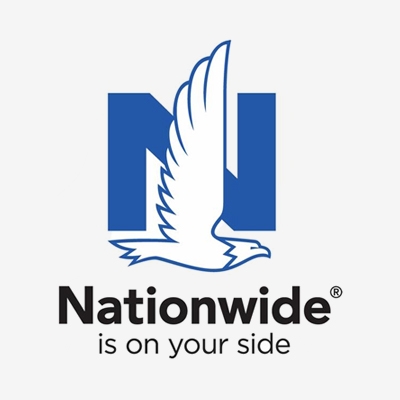 Uploaded by anonymous
Info
Nationwide Mutual Insurance Company and affiliated companies is a group of large U.S. insurance and financial services companies based in Columbus, OH.
Comments
Top
Popular
Newest
I was 19 years old when I got my first car and my driving license.

Before buying my car, I talked to many agents from different car insurance company and progressive was the cheapest one, $1500 dollars for the first year, driving a 2002 Camry with 101k miles on it. Let's say it was a fair price for not having experience before.

When I had to renew my contract, Progressive wanted me to give them $100 more per year, without having any accident or tickets.

I did my car insurance shopping again and Nationwide was giving me the same coverage for my car, better medical payment for a cheaper price.

Now I am paying only $1,100 dollars per year. Nationwide saved $400-$500 a year. The only issue I had with Nationwide is that no-one in my house can drive my car, if they do so, Nationwide won't pay if they have an accident.

If I drive their car and have an accident, Nationwide won't cover me cause their car wasn't include in my policy.
I switched from GEICO after 5 years. GEICO would keep increasing my premium every 6 months. I called Nationwide and spoke to Jonathan Kennedy he was WONDERFUL he helped me thru the process and saved me 900 a year for Better Coverage then I had with GEICO. Jonathan also help me switch my Home Owners over and saved me 600 a year overall he saved me 1500 a year and I got better coverage then what I had! So far so good! Nationwide is worth a try great service!
I switched from State Farm to Nationwide and saved about 50% Yes, I am not kidding, FIFTY PERCENT! I shopped everywhere and no one was a cheap as nationwide. After about only two weeks of having coverage, I was in a hit and run accident and Nationwide's claims and customer service was amazing! Even if there is cheaper insurance for me in the future, I think I am going to stay with Nationwide!
This company has the best customer service I've ever seen. No matter what time of the day or night, anytime I call there is someone on the other end of the phone who goes out of their way to help me. When my daughter got in an accident, the response time was amazing and they even called back a few weeks later to see how she was feeling. Outstanding company!
I was with state farm when I accidentally hit a Nationwide customer hit me. State farm was so rude to me. The claims adjuster from Nationwide was kind and patient. He even checked back in after the repairs were over to see how I was doing and I am not even his customer. As soon as my policy was up I switched and that was 20 years ago.
Nationwide is on my side! I have had coverage with Nationwide since 1984! They have wonderful online services and account information. They paid full and fair when my son (while ridding a bicycle) was hit by an uninsured diver resulting in huge amount of medical bills. Also, the money he received was used for his college education. Nationwide is always very helpful when I need to call.
We have the best Nationwide Agent. His staff is always helpful when needed. Our agent can usually be reached by phone when we need him and will talk to us personally, something a lot of other places don't do. I would rather pay a few extra dollars knowing we have "friends" who look out for us. I to agree that this company should be at the top of the list! I know I will never switch, even for a few dollars. Hard times, yes, but our agent treats us like family. Maybe that is why they have been around for over 50 yrs.
I cannot say enough GREAT things about Nationwide! GREAT price, GREAT customer service, GREAT product selection... You see where I'm going with this? If you're thinking about switching to Nationwide, stop thinking and DO IT! You'll love them as much as I do! I have my car and renters (soon to be pet and life though them as well).
Since they minimize their advertising, they have more money to pay claims! Or, you can go with the Geico / Progressive / Allstate business model and pay high premiums for minimal coverage. It's your choice to make.
Nationwide is clearly focused on coming through for their members when they need it. My father had a pretty incredible experience getting his roof replaced after a hail storm!
Nationwide is the first auto insurance I ever felt safe with. I appreciate their time and effort they put in finding not only the best quote for you, but a quote you can afford. I can proudly say I might found a keeper.
Nationwide is the best it is better then any other company if you get into a wreck Nationwide will help you all the way or hailstorm or any other damages Nationwide will give you what you need for good prices too - ROONEY
I had Allstate and was paying 150/month for a $2500 worth car. I switched to nationwide and got a quote for $62/month for same coverage. Now I have a nicer car and much cheaper than Allstate.
Their rates are great. I was with progressive before and they beat the rates of progressive. Nationwide was on my wallet's side. Nationwide has the best service and agents.
All around great company. Rates but more importantly service when you need it. Sure you can shop on the internet but most people can't pull the trigger and buy online. I want an agent
I had USAA for many years and found that my coverages were better and rates were lower at Nationwide. It is nice to have an agent I can talk to who can explain home coverages that are actually quite confusing if you read the fine print. Nothing beats having an agent who you can talk to rather than an 800 number!
Nationwide is the best! Great prices and coverage! You get what you pay for, we had a claim and our agent and the company was definitely on our side!
They have great rates and outstanding service. They save me over $1,000 on an auto policy for me, my wife, and teenage daughter!
It was the cheapest for me and my spouse with two cars, also got homeowners insurance. We had the multi-car discount and multi line discount.
I work for Nationwide and see them from the inside. They are a great company all the way around and truly care about their members!
I have been with Nationwide since I started driving and have never had an issue with them. I can't recommend them highly enough.
I switched from Geico to Nationwide and drastically reduced my insurance 1800 to 900 for two cars thanks nation wide you're the best
Nationwide is a good car insurance company it can be seen that a huge number of people using it.
I'm going to become a Nationwide client I made my numbers and research and found out they are at the top
They beat Geico by hundreds which I had for years and for the same coverage plus roadside assist