Progressive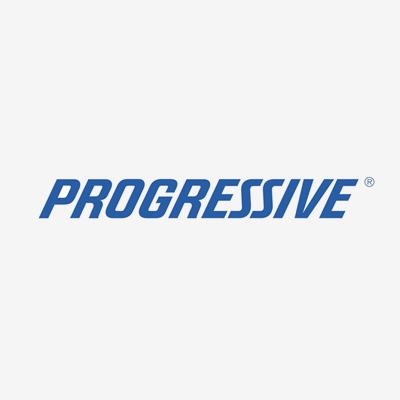 Uploaded by anonymous
Comments
Top
Popular
Newest
I was in a car accident with a progressive client. I was the one filing the claim and had to be out of the country for a month. The progressive agent worked her ass off in order for me to have my car evaluated for damages. By the time I got back from my trip a check was sent for me with all the instructions. After this I just switched to progressive. Their service is amazing.
I love everything about Progressive! They offered me the lowest price I could find. They helped me get every possible discount they had to offer. The agent was also really, really nice. I absolutely loved talking to the agent over the phone. I have had no complaints with them and I can't imagine going back to my old insurance company.
Progressive is one of the best car insurance companies I have ever. Their customer service reps are friendly and quick to help; their website is easy to use and their price for coverage match is Superb! I wouldn't go with anyone else.
I did the my rate option, and when I renewed my premium went down. I also got accident protection. I had my second accident and the experience with Progressive was so much better. Very fast. My vehicle totaled and I had my money in 2 days. they were really helpful and knowledgeable.
Always the cheapest, and the claim I made with them went very smooth, I wasn't expecting that from the lowest price insurance company, I pay $437.00 for 6 months coverage, all the other ones are hundreds more. If you let your insurance lapse it will cost you $95 to reinstate, which sucks, but still way cheaper then the rest.
I've had progressive for about 5 years now and I love it.. from the customer service to my bill, satisfied with it all! And they have great discounts.. if your a good driver I guess laugh out loud but I love it and I will not be changing insurances anytime soon.
Progressive great website, easy to file claims, prompt and expedient pay outs. By the way All State has been noted as the worst insurance company in the US for years now, being sued repeatedly by states. How you even have them on your list befuddles me.
Progressive is much better than Geico, Allstate, State Farm and the General. I saved over $9,000.00 a year by switching to them; from Allstate. I now have them for Home, Motorcycle, Boat, and Car. Their service is 110%.
I've had to file two claims with Progressive for two incidences that were not my fault. They were super cooperative and easy to deal with. They handled everything and gave me a piece of mind during a tough time. I highly recommend them.
Progressive was very user friendly! I was amazed how easy it was to do this online. The monthly premium we are now paying is excellent! I regret not looking at this company sooner. The representative I spoke to to was also very helpful.
Other than the prices compared to some of their competitors, Progressive's customer service is fantastic and the explanation of coverage is comprehensive and understandable. I'm a heavy user of online services and Progressive has everything needed for their customers at any level.
Progressive's customer service is the best. They are quick, friendly, and fair. I have totaled two cars with them and both times I got well above what the cars were worthed. Not to mention - no increase on the premium.
This company is the best. It gave us the lowest rate on full coverage for our truck. This company is so easy to work with and their always available to answer questions 24 hours a day or online. They Rock!
I used a local service center for repairs to my car. Quick, friendly, and done right. A great service without the headache of the in between with the body shop and adjustor
Absolutely no problems, and getting insurance online in a hurry was a breeze :) If you are looking for a no hassle solution to finding a local insurance agent, progressive direct may be for you.
The most highly automated auto insurance company in existence. Everything you need is on their web site. EXCELLENT
Progressive makes your claim service as easy as it can be. They take the stress out of dealing with the whole situation. I am so happy they are my insurance company! My co-workers are as impressed with Progressive as I am, now that they are seeing how Progressive is handling my claim.
I've changed to another insurance, but it was not a good experience. I went back to Progressive. My rates can't be beat and I even had to turn in a claim.
It's the best car insurance company ever. Used to have liberty mutual until I got in an accident. Progressive has the best customer service!
Progressive is a great company, they have excellent customer service and helped me out a lot when I got my new car
There service and willingness to help resolve a cliant problem goes above and beyond the normal Call of Duty.
Signed up for Snapshot and it cut 33% off my bill because I work at home and don't put a lot of miles on my vehicle.
Progressive is by far the best insurance when it comes to the handling of claims and customer service... keep up the good work Flo!
Rates for equivalent coverage were so much more affordable than Geico that when I first heard the quote I laughed out loud.
Cheapest rate anywhere I could find. If you have a 96' or newer vehicle you can get the snapshot discount. I drive a 95' so don't qualify but the rates are still low. Motorcycle policy is great b/c most insurers don't offer roadside assistance for cycles but Progressive does. They only go back 3 years on driving history instead of 5 like most other provider. Progressive is at the top if we like to admit it or not. Most insurance companies drop you in a claim that is just part of doing business for profit.
Related Lists

Greatest Progressive Metal Bands

Best Progressive Rock Bands
Top Ten Best Progressive Rock Songs
Top 10 Greatest Progressive Rock Albums
Best Progressive Metal Songs of All Time