State Farm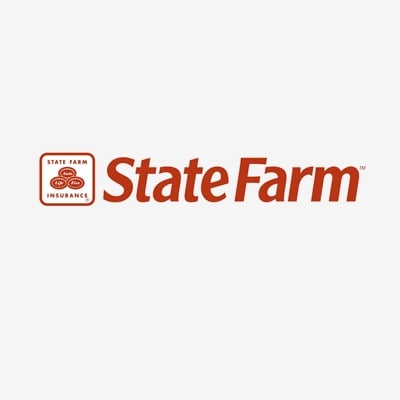 Uploaded by anonymous
Comments
Top
Popular
Newest
I recently inherited my grandfather's Jeep, and he had done a fair bit of minor damage to the side. Nothing serious, just simple scratches and what-not. After I got the car from him, we wanted to get those scratches fixed up so I wasn't driving a visibly used car. I called the claims adjuster from State Farm, and he arrived right at the time they said he would. While surveying the damages, he asked about a few scratches that were even smaller than the ones we wanted to get fixed up. I was honest and said that he had used a row of bushes at his house to guide his car into the garage, and he was extremely pleasant and appreciative of my honesty. We wound up getting an insurance check worth more than the body shop's repair estimate!
Never in my life have I ever had a problem with state farm. My family and I have been there with them for 50 years. Are the premiums high? I have been self employed for quite a few years. If you want me, you will pay a premium for that due to the service you get. State Farm rates are in with the rest, but my agent Kelly Langen is the best and I would never change for lousey service to save a buck!
I've had State Farm for 40 years after switching from Allstate. I started with Allstate because of working for Sears and getting a discount. But after having them less than a year, I rec'd a notice that my insurance was being terminated ASAP because of an 8 car crash I was involved in, in which 2 people were killed. A reimbursement check was enclosed. Funny thing was, I'd never been in a crash in my life. I contacted Lansing (because Allstate claimed that's where they got their info from) and learned there was nothing like that at all on my record. I called Allstate back and asked them to reinstate me due to an error, obviously on their part, and they refused. So I went to State Farm. Been there ever since. In that 40 years, I've had 3 accidents in which none were my fault and my rates never went up.
I have used State Farm for over 30 years and they have always had the best service and most competitive prices, especially regarding car insurance. When I had a fire that destroyed my roof and many of my belongings several years ago, they took extra good care of me, even refinishing an antique sewing machine that had been water damaged as a complete surprise to me! They know what customer service is.
Went on my Mothers State Farm insurance when I started out driving at 16. Got my own with State Farm around 18 or 19 and have been with them now 25 years. Best rates and best people. When I moved from Syracuse NY to Richmond VA, I found Steve Dowdy an agent for State Farm. I've been with Steve now for 6 years and he is just outstanding. He looks after me, stays in touch and great rates. Just love State Farm and Steve!
I've been a State Farm Client since 1977 - I wouldn't have any other company, I know they will help me if I have a claim. They were wonderful after Hurricane Andrew and I get all kinds of discounts for being with them for so long. Plus my Agent is so nice, always there when I have a question or a problem. Much better than a 1-800 # company where you talk to a different person each time.
I switched from Progressive to State Farm. Wonderful Customer Service. My Agent pointed out the flaws from the Progressive plan I had, and made sure I had the knowledge of what was really being covered. She made sure I had the coverage I needed at a rate I could afford and now I feel completely comfortable being on the road. Completely satisfied.
State Farm is the most reliable and trustworthy insurance company out there. They have always taken great care of my entire family and I've checked around for comparison... State Farm was the lowest price as well. Don't be fooled by their competitors slick ads, State Farm is the best.
I love State Farm because they always keep our mortgage bills safe. I also like it because it isn't only car insurance, it's home insurance, health insurance, and many others. State Farm is also cheaper than some other insurance companies. I get to talk to someone 24/7. I really like their commercials, so get to a better state with State Farm. Thanks for reading! - iy8948
I have been with State Farm for well over 15 years. Have been in three accidents. Not once had State Farm been anything but helpful. I didn't have to fight with them about my cars value nor did I have to get tons of estimates. I have not experienced any of the horror stories of heard regarding other insurance companies.
Have had Stare farm for 40 years with no problems. Once I forgot to pay my premium on time. Policy lapsed. But since I had been with them they reinstated it with no lapse in coverage once I paid them the amount I owed them. Had a Lincoln Town Car that was demolished in accident. They paid me twice its blue book value. - boce
My favorite thing about State Farm is the customer service. I recently met with my State Farm agent just to review my policies so that I understand exactly what coverage I have. I had no idea what the coverages on my auto & renter's insurance were until I switched to State Farm and had someone explain them all to me in detail.
State Farm has seen my family through the best and worst of times. I can truly say like a good neighbor State Farm is there. They have always been there to help with any questions or more recently when my husband got sick, if they would have not talked to me about the importance of Disability Insurance we would be bankrupt.
I'm a 21 year old male. So my insurance ain't near as cheap as others say on here... But I have had state farm since I was 16. My rates didn't go up when I got a ticket, and a girl rear ended my car and they offered to go after her insurance to fix it and not make me deal with it. AWESOME INSURANCE! I'll pay a few extra bucks for coverage like that!
After I got "forgotten" by Progressive and then they tried to hike their rates by almost 20% in one year even though I had no claims, I got a quote from a State Farm agent whose quote was much lower than Progressive's and Geico's and for more coverage. Plus he can handle my business, car, truck, and renter's insurance with a discount for having a package. Have had great service and like that I can call and speak to a real person 24/7.
You owe it to yourself to at least get a quote from them.
Because I had a car that was repaired 12 years ago... the garage has since gone out of business. State Farm claims and my agent went to their lawyers to see if there was any way to cover the faulty work... and they said yes. I just got a new $18, 000 paint job on my car! Thank you State Farm!
State Farm has always handled everything for me very well. When I have had a claim in the past it is always handled promptly and correctly. I wouldn't change insurance for any amount of money. Having my own personal agent that knows me by name and is always there to help me is something a 1800 number can ever replace.
Prompt service, excellent explanation of coverages and benefits when you are faced with an auto accident. I have auto and life insurance through them and wouldn't change a thing. Plus, the fact that you can go in person and talk with your agent to make changes or go over your policies is a big plus in my book.
GREAT COMPANY! Always a leader and professional. Their customer service is above the rest. No other agency works they way they do. Best of all, I have an agent I can see/speak and understand my needs. I cannot do that with a toll free #. I appreciate my agent always sponsoring our local events. Thanks State Farm.
I have had state farm for awhile now, and I have never had an insurance company have such great customer service. They make me feel like they are trying to help in oppose to just trying to take my money. If you don't make things complicating for yourself everything will always make sense with state farm.
I am so grateful for State Farm. Every time I have needed them, they have more then kept the promises that they've made me. My Agent and his office always knows my name and what we need to do to protect ourselves. I would never leave them, even if it meant I would save a little money. Their SERVICE says it all!
I've had my car insured with State Farm since I firt started driving. I've been in several accidents that weren't my fault, and I have had great service. State Farm offers so many products and services that others are not aware of. It's truly a one-stop shop if you're looking to have a sucessful financial future. I have my policies in Tracey Rivera's office, and she's been great! I am a military spouse and her office caters to military families. I recommend State Farm over any company out there. They are financially sound, and one of the ONLY companies who hasn't taken on someone in financial trouble.
My agent has been with my family for a long while. We walk in the door or call, and we are treated like family. The service is always above average, I'm never disappointed when it comes to the customer care they provide me. I will never switch insurance providers, cause nothing compares to State Farm!
Great company, great service. Nice to have an Agent to help decide what coverages you need. I have been insured over 50 years by State Farm. Cost of insurance is secondary when you have a claim. Good coverage and good service are what's important. They are number 1 for a reason.
I have had Esurance, Allstate, Geico, Progressive, State Farm as well as Farmer's and even one of those no name hole in the wall shops Auto insurance over the years. I'm back with State Farm for one reason and one reason only I know no matter the premium cost I will be handled by my carrier with respect and my agent's staff is always on the phone or sending a card letter or email with anything that may help MY FAMILY.