USAA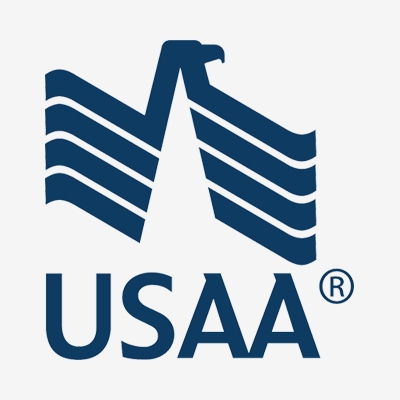 Uploaded by anonymous
Comments
Top
Popular
Newest
Without a doubt the absolute best insurance company in the world. This is a not-for-profit company owned by members and run by well trained professionals. Don't see how any company can beat them on cost, service or range of coverage (cars, home, boat, personal property, individual liability, +). I've been with them for 49 years now, had numerous claims that were all settled to my advantage. Now I get huge rebates each year because I've been with them for so long. I've made comparisons with other company costs over the years and USAA always comes up 20-30 percent lower. I have friends who would love to be able to insure with them but don't meet the military or former military requirement. They cry in their beer when I explain my benefits.
I've had USAA auto insurance for over 30 years. Fortunately I have not had to use the coverage frequently but when I have, it has been excellent. In 2014 I was run off of the road by an 18 wheeler in a remote area. Fortunately I did have a cell phone signal and was able to contact USAA. They dispatched a tow truck and the representative stayed on the line with me until it arrived. I was not physically injured just a bit upset due to the fact that the 18 wheeler driver did not stop nor did 2 more that were following behind. Within 2 1/2 hours, my vehicle was at a repair shop where the USAA appraiser would be inspecting it for damage and I was in a rental and back on the road. I have always had prompt and courteous service from USAA. They also have some of the best coverage rates available.
Can't say enough positive things about USAA! I've been with them since my first car, which was years ago. Their service is consistently fast and efficient, and they always appear to sincerely care about their customers. The company proudly offers its services to military members and their families, which is another nice & comforting fact, at least for me. They have always had a great reputation, for as long as I can remember... And it is well deserved!
I've had USAA for years; I've had situations where there was damage on a car while I was overseas, no police report, and they quickly took care of the damage with no deductible required. The prices are higher than some, but when you have issues, they take care of it with no quibbling, shortcuts, or substandard service. It's all fun and games on buying cut rate insurance until your car is involved in an accident and you need good service, a good rental, and prompt action.
I first got insurance with USAA when I married my wife. I never thought about switching my insurance but my wife refused. I never thought anyone could so attached to an insurance company like that until I found out why. There claims service is so easy to use and efficient. Now I work for the company and I found out now that not only are they great to be insured by but they are even better to work for. They truly are the cream of crop.
USAA has the best rate for me. Their auto insurance rate is much better than Geico, Amica, Met Life Auto, and others. I was with Geico for 5 years and then slowly raised my premium from $650/year to $850/year (New Jersey/1 Toyota Corolla/excellent credit/clean driving record/age 50+). Now, after calling up USAA, I was told that as a non-military member (join on the phone and no membership dues), I only pay $458 per year for the exact same liability auto policy!
I have been with USAA for the past 50 years and would not change for anything. Always perfect service, excellent customer relations, and more than fair settlements. Best in the business.
This is THE best car insurance, hands down, because of the trust factor. We have had USAA for 40 years and would never consider any other company. If you have an opportunity to get USAA through a family member, take advantage of it. We also have house and property insurance with USAA. Our family gives this company the highest possible recommendation. We love the care this company gives its clients, and we get a dividend back.
They don't have the best rates in the world but the customer service is absolutely top of the list. I have NEVER had any issue with getting a claim through and taken care of in a timely manner. I am a little upset that they are now allowing pretty much anybody in but if you want to get bigger I guess you have to. Again it hasn't helped rates any but the depth and breadth of service is top notch.
Am in agreement with the comments just read about USAA. If one is presently in or has been in the Military I recommend checking to see if USAA's auto insurance fits their needs. It's a wonderful company in my opinion. I live in Florida and was paying outrageous rates with another company. Was actually thinking about registering my vehicles in another state because my circumstances allow me to legally do so. I called USAA and a very courteous, professional customer service r ep. s aved me close to half on a similar policy.
They are wonderful! Everything is handled in a timely manner and you can tell they really care about you! Even when I got rear-ended by someone with a different insurance company, USAA called me to make sure that I had heard from the other company and to make sure they were taking care of me. It was above and beyond! My family has had USAA for many years and we are quite happy with them! Highly recommend!
I've had USAA for years. But recently was in a rear end collision. USAA told me to take it to the body shop. Gave me a rental car. 2 weeks later my car was fixed. Few days later the other drivers insurance company contacted me to have my car fixed. I explained my insurance company already had it taken of. So proud to say. My company had me back fixed on the road before the other company even contacted me.
The best of the best in all areas. Not only do you receive the very best of rates and service, but since it's a mutual-type company, you receive a refund in cash each year due to excess profits as well as an amount placed into an account that accumulates until you leave the company - my account is in excess of $4,000. USAA also has checking and all forms of banking. Need I say more?
I've had USAA auto insurance since 1952, when I bought an ex-police car at auction. Over the years, I've had several claims, and they were always prompt and fair in settling them. In 1955, I bought a used from my Father, sent in a penny postcard to USAA with the details for new insurance, and had an accident before they received the card. They honored the requested insurance.
USAA is the worlds best Insurance company and not just Americas best. They are cheaper than most and have THE best service. It's so good that you must be related to an armed force member to get in. Normal people are not welcome to USAA. I was driving drunk and wrecked an apartment building post along with my car. USAA paid the apartment complex fully and paid for my car fully and I never even got a DUI. My rates never went up either. Best Insurance hands on.
USAA.. Can't beat their service and efficiency. Saved half on what I was paying with State Farm. Switched from State Farm after 35 years based on the way they handle my one and only claim. They sent me a letter not to accept, my State Farm Agent never called or would talk to me (always to busy). His office in Blairsville, GA lost the paperwork 3 different times. Finally after a year, I called the main office. I did get my money but would NEVER recommend or do business with State Farm again.
USAA, HIGHLY RECOMMEND
I had been with the number one company, 12 years, when a link form my TWS site brought me to their page. I have been fully retired for a couple of years and had intended to look up a few quotes, mainly to assure myself I was spending my money wisely. I found I could save $360 a year with a higher value policy than I had with #1. ( Possibly more if I reduced my deductible)

I contacted USAA via the web, asked a few questions, got first rate answers and help, as well as prompt replies to my emails. I am now sure my coverage is a great value and the company is top notch. My wife and I combined drive less than 8000 miles a year and feel secure in knowing this company is behind us.
My wife and I have been a USAA members for over 35 years. Both of my sons are members and their wives. We have used them about 4 times and each time they were great. Gave us a rental car and lifetime warranties on all the repairs made. We bank with them, finance our cars with them and have our life insurance through them. I will be a lifetime member and so will the rest of my family.
If you want to find the best insurance for you, search the web. You will find State Farm, Allstate, and most others truly lacking in value. Most of these companies will raise their rates every year until you are paying more than you did with your last company. I've had USAA for over 30 years and no company beats their price and service!
USAA has a decidedly military bearing. The mutual insurance company serves 8.4 million member customers, primarily military personnel, military retirees, and their families. Its products and services include property/casualty and life insurance, banking, discount brokerage, and investment management.
USAA is definitely the best insurance company in the market. I have been with a few different companies and none hold a candle to USAA. I think we would be much higher on this list but we have fewer members. We're exclusive like that haha.. I'll take a company any day that puts principles over profit!
I have only had USAA and never plan to leave them. I qualified because of my father status as a LT colonel. When earlier this year my car was totaled they handled everything for me including contacting the other agency about extending the use of my rental. they were by my side every step of the way there customer service personnel were so friendly and even. made me laugh even in a financially devastating period of my life. Thank you USAA.
USAA should be a lot higher on this rating scale. Had Geico (should be a lot lower) they where great taking my money when I needed a body shop for repairs customer service dropped way low. asked the shop who they would use and USAA and State Farm where the ones they had no trouble working with.
It's too bad USAA isn't available to the general public because they are the single best benefit I have received from my time in the Army - I haven't found an insurance company, a bank or a broker that offers the service and value that I get in one place at USAA! Simply the best in the business!
I have been with USAA for 22 years and my father has been with them for 40 years. They have the best rates of all the insurance company's by far. I have had other insurance company's contact me to change to their company, but when I told them I was with USAA they said they coudn't touch their rates.