Coldplay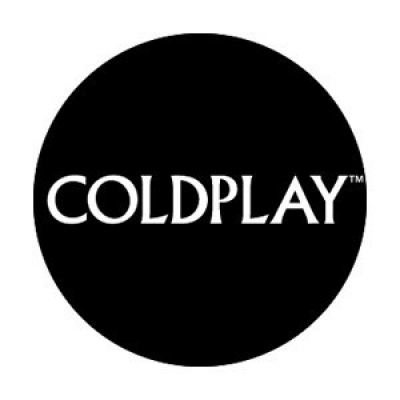 Uploaded by Rorywilbren
Info
Coldplay are a British rock band formed in 1996. The band consists of Chris Martin (lead vocalist and pianist), Jonny Buckland (lead guitarist), Guy Berryman (bassist) and Will Champion (drummer and backing vocalist). Manager Phil Harvey is often considered an unofficial fifth member. The band renamed ...
read more
.
Comments
Top
Popular
Newest
So in love with every song the produce and they are always trying new things with their music and still maintaining their original sound. The have some of the most meaningful lyrics and they are absolute visionaries. Every song is powerful and a work of art.
They are the best they wrote the best song ever VIVA LA VIDA!
THEY DO THE BEST CONCERTS IN THE WORLD. I don't THINK THEY SHOULD BE 4 TH BEST I THINK THEY SHOULD BE NUMBER 1 FOREVER. THEY SO BEET KEANE. I THINK KEANE SUCK.
Coldplay has to win it. Led Zeppelin and the Beatles were great but I have to admit that Coldplay has had some of the greatest songs this generation. Songs such as Viva la Vida and Fix You have some of the deepest lyrics ever.
Most of them song are easy listening alternative!
They music videos (mv) are different from the other band that I ever see.
Coldplay try to make their own style.. Keep it up!

Out of the question! Coldplay is the best UK band now. Let's talk present tense not past tense. Led Zeppelin, The Beatles, etc. They all have had their place in history, but this is Coldplay's time.
Coldplay are by far one of the greatest band over the last 15 years, excellent song writers, musicians and singers plus have you ever been disappointed by one of their music videos?
Coldplay it's the best UK band, They are a hard working group who barley takes break while working, they are one of the best group who can almost describe the way you are feelings.
Coldplay isn't just one of the top British bands; it should be one of the greatest bands in the world! Honestly, they are an outstanding group and their songs are just brilliant!
Better than all of the other bands in my opinion. The others are all fantastic bands, but Coldplay holds superiority over the rest due to their catch tunes and melodic songs
What kind of retard thinks "McFly", whatever that is, is better than Coldplay? Coldplay is THE greatest band in the world and have a completely unique sound.
The songs have such amazing lyrics, tunes and martins vocals are great. The piano backing tracks are also great. Listening to their songs feels great.
People only vote for bands like the beatles because they were popular, but you have to look at nowadays, and coldplay is the runaway favorite. - ChristianDavid
They aren't only musician. How to create video clips to prove his class as an artist who has brilliant ideas beyond the reach of our thinking.
This bands you mentioned are great hope their as good as you say. I really am looking forward to seeing them in a live concert soon
Coldplay best other band good excellent but I love Coldplay many great songs example clocks the scientist yellow and more
Coldplay all albums are great Chris martin talented, Jonny Guitar skill best now they release new album in 2013 I think
I just love how they sing their hearts out (literally) and that definitely earns my vote! Viva la Vida is amazing.
When it's all said and done, Coldplay's longevity will help them make as much of an impact on music as The Beatles.
Oh come on coldplay at 5th place this band should be on top 3, Come on Coldplayer COLDPLAY BEST BAND IN THE WORLD!
In My opinion Coldplay has reached top 1 Rock band of UK and Us And World And Galaxy
How is it possible for mcfly and keane to be better. Coldplay should be a definite 2nd behind the Beatles!
I voted queen but coldplay is probably the only other good modern band that has hits beside disturbed and avenged sevenfold
The music speaks for itself. What's not to like about Coldplay? Just listen to it and you'll understand.
Coldplay has amazing songs that make me emotional every time I hear one (1D should be on this list)
This is the only band on here that my kids as well as I know! Very popular, even today. Great brand. - bumblebee
Related Lists
Best Coldplay Songs
Best Coldplay Albums
Best Songs From Coldplay's a Rush of Blood to the Head

Best Songs From Coldplay's X&Y
Best Songs On Coldplay's Mylo Xyloto