Best Bay Area Rappers
The Top Ten
1
C.N.T. Mafia
C.N.T. Mafia still putting up a tough fight to stay relevant in the bay area Rap Scene by their versatile hustle. Kings of the bay - dadadcnt
C.N.T. Mafia applying pressure all throughout the bay area while curve balls being thrown they keep dodging - dadadcnt
C.N.T. Music Group C.N.T. Mafia the label and group music available all digital media outlets and YouTube - dadadcnt
The truth the bay never seen a on man enterprise shot out Dada-D doing it all himself - dadadcnt
2
E-40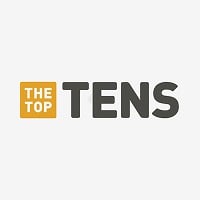 Earl Stevens better known by his stage name E-40, is an American rapper, entrepreneur, and investor from Vallejo, California.
known for his songs tell me when to go - anthonybecerra831
E-40 is the most underrated popular rapper ever - venomouskillingmachine
E40 is by far my favorite living rapper by far!
Its difficult to name his best songs cause he's got so many bangers.
3
Messy Marv
Messy marv is the Bay. Even if he disagrees
One of the real ones
Mess a real bay nicca
4
Nef The Pharaoh
Ne dropped fire with big tymin and old school hyphy. His new stuff is just as good Everything big slappz VOte for Nef
5
Mac Dre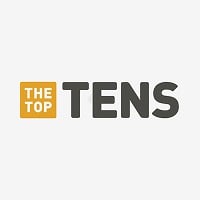 Andre Louis Hicks, better known by his stage name Mac Dre, was an American rapper and record producer, founder of Thizz Entertainment record label.
Thizz in Peace Furl.. Everdays a mac dre day
Second to none, period.. Sick flows like no other.. Period. All damn day.
Mac dre was the realist emcee I ever heard
His rap style is so dope. RIP MAC DRE wish you were still here
6
Too $hort
The greatest rapper bar none, to come out of the bay area. Always real with his raps and never stops rapping from the beginning of his songs to the end. The epitome of a true rap star!
been rapping for over 20 years now - anthonybecerra831
Greatest rapper from the West Coast/ Oakland ever! As far as the rest of the world? definitely in the top five hands down!
Should be at top of the list
7
Tupac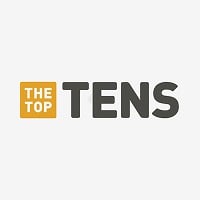 Tupac Amaru Shakur, also known as 2Pac, was an American rapper and actor born on June 16, 1971 in East Harlem, New York. Tupac sold over 75 million records worldwide and has been referred to in multiple major publications such as Rolling Stone as one of the greatest music artists of all time. 2Pac was ...read more.
I don't know if pac considered a "bay area rapper" he did live here but he repped LA more then the OAK
Those raps what he had lived real ads gangster
Best rapper of all time
Tupac makes the list. No questions asked
8
G-Eazy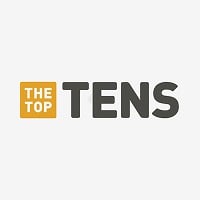 Gerald Earl Gillum, better known by his stage name G-Eazy, is an American rapper, songwriter and record producer from Oakland, California.
G-Eazy is the new modern day rapper for the Bay Area. What I like about G-Eazy is that he reps from he is from like he takes the Bay with him when he goes on tours.
He produces probably 90% or more of his own music, which is amazing enough, but also his raps are always so chill. definitely top 10
Best new modern rapper, most hype songs as well as most deep
Hair slicked backwards that's dapper
9
Andre Nickatina
Andre's lyrics and flow are second to none. It's close between him and Mac Dre, but Nickatina is cream of the crop.
busting out all he's got for the game - anthonybecerra831
My personal favorite rapper anf he's one of the few OG from the bay. Wish he was more with the times and modernized his style.
definitely
10
Woodie
Grew up listening to woodie. A lot of people can relate to his lyrics. One of the best.
A Legend who put Northern California on the map, changed the game rapped about the life of crime, drugs, violence, and all Northern California Including Antioch, His Home. Blew up Norte and told everyone what gang he represents. Re$t iN Peace
Lyricism on a par with Tupac and Eminem, I voted Woodie over Tupac here because he never did get the recognition he deserved. Legend.
A true norte bay area legend
The Contenders
11
The Jacka
The realist to ever do it period
Should be number one because I didn't know about any bay area rappers until I learnt about the jacka he goat
Best of all time!
He should b # 1..Period! #9 is an insult.. Straight up
12
IAmSu
Besides from E-40, he runs the bay right now, him and HBK are why the bay stays hot
Hbk gang is the best richy rich city iamsu in that
Su the most underrated
Sure, even though his verse on Gas Pedal was probably one of his worst, his verses on Up by Loverance, Function by E-40, and a lot of his stuff from his three Kilt mixtapes, plus others like Mobbin and countless other songs are what really put him on this list. Plus, he produces a lot of beats not only for himself but other rappers like Ty Dolla $ign, which is a big bonus. Sure he may never be as great as Mac Dre, but he is a great rapper nonetheless.
13
Spice 1
Most underrated rapper of all time
Should be top 3 wit 40 and pac
Should be in top 10
14
Philthy Rich
Should be top 5
Garbage
He the best
Philthy top 10
15
Berner
A real hustler and a real artist... demonstrating professional level flow along with sick beats makes his material a original top shelf and uncut product
Definitely a hustler don't matter if it's cookies the clothing, cookies the weed, or his raps everything is up to par
In the bay area Berner for sure. No questions asked. Way better than mac dre
Should number 3 or4
16
Richie Rich
Og that made the bay sound
Hell yeah
I got all the albums,i lik his styl...
17
J. Stalin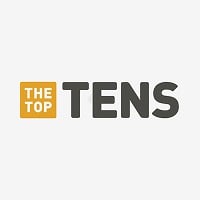 Jovan Smith, better known by his stage name J. Stalin, is a rapper from the Cypress Village housing projects in West Oakland. In 2007, he signed to Zoo Entertainment Production Company run by artist Mekanix, who described his style as a variant of Hyphy known as "Go".
For real the best damn samples I've ever heard. He may not have the best lyrical skill or wit, but in today's hip hop standards, he's not terrible by any mean.
Bruh top 5 dead or alive all-time my opinion! Keep pumpin blood we rocking wit Stalin in Arizona!
New young hustla
18
Totally Insane
One of the most underrated groups of all time. The Insane
E.P.A Stand Up.
20
Del tha Funkee Homosapien
G eazy really got added before del?
3030, the MC from Mars.
Y'ALL TRASH, MY MAN IS FIRE!
21
MC Hammer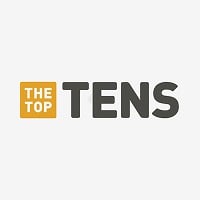 Stanley Kirk Burrell, better known by his stage name MC Hammer, is an American hip hop recording artist, dancer, record producer and entrepreneur.
Hammer is the best selling Bay Area Rapper and he should be #1
Hahaa Mac Dre #1 hell no, PAC PERIOD, Dre isn't even the best from his own city.
22 The Whoridas
23 Lil Yase
25
The Coup
The Coup brought political content the Bayarea rap what they talked about was way above gangsta rap
26 Yukmouth
27
Keak Da Sneak
One of the realist
Disrespectful to put 40 before Keak
Keak real as hell and I'm from the dirty dirty shawty we bump keak down hea folk
Keak since 2005
28
Cougnut
R.I.P. to a true 200% DOGG from LAKEVIEW. Listen to his tracks and vote he's one of the best.
Cougnut should defiantly be top 10.
RIP
Str8 frisco
29 Luniz
30
Mac Mall
Came in young 15 I think? and served it like a G
31
JT the Bigga Figga
A legend from Frisco,JT is one of the best rapper-producer in the bay.
32
RBL Posse
It go front, back, side to side...
Permanent SF legends.
33
Kreayshawn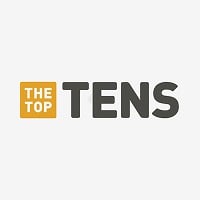 Gail Zolot, better known by her stage name Kreayshawn, is an American rapper, singer, and creative director.
34
Brotha Lynch Hung
I thought this cat was from Sacramento.
Best rapper in Bay area
35
Clyde Carson
I tell em slow down, know you can't catch me - cjian2000
36 V-Nasty
37
Seagram
They got me sleepin with my nikes on
38
liljoe211
Liljoe211 hayward
King of hayward
39
Dada-D
Hardest working one man label ever Dada-D never got a favor like other bay area artist - dadadcnt
Gangsta trap 3 best album out the bay area. - dadadcnt
40
Shock G
Digital Underground? Best group to come from the Bay. Put Pac in the game.
Hell yeah
41 Little Bruce
42
11/5
Reppin the ghetto of SF! Garcia Vegas was a hit.
43
Money B
Fool get a clue
44
B-Legit
B-Legit is a top 10 MC from the bay,
LEGEND
45 BRIXX LITTY
46
Charizma
Methods by charizma
47 Xrated
48
100s
Funkiest cat to come out since the 90's
49
Dezit Eaze
Road 2 Riches 2
50
Suga T
Best female mc from the bay
PSearch List