Top Ten Best BBC Shows
fireinside96
I've noticed that people tend to recognize BBC as an awesome television channel however when the option of watching BBC on an average day they choose not to see it. So if you want nothing to do with BBC then turn away now and dont look back.
The Top Ten
1
Sherlock
This is in my opinion one of the best BBC series ever! Benedict Cumberbatch, Martin Freeman and Andrew Scott are amazing actors and they are playing their parts perfectly! Every episode was full of excitement and plot twists. Definitely one of the best series ever and I can't wait to see the third season!
You can't be serious... This is one of the best shows ever made. Watson, sherlock, the dialoge, all perfect. You could listen to this show without even seeing the visuals and still be amazed at the depth of each story line. However the visuals are their and they are gorgeous. The only draw back is how little of the show currently exist..
My favourite show and love the books too!
This is gonna sound really weird, because I actually //prefer// Doctor Who. Sherlock got my vote because, in my opinion, it's better. I'm not sure if that makes much sense at all but, well, the plot lines are genius, the characters (cough-moriarty-cough) are PERFECT and just blows all other detective show out the water. So even though I, personally, prefer Doctor Who I fell like Sherlock deserves no. one more.
V 19 Comments
2
Doctor Who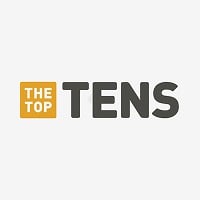 Doctor Who is a British science-fiction television programme produced by the BBC since 1963. The programme depicts the adventures of a Time Lord called "the Doctor", an extraterrestrial being from the planet Gallifrey. The Doctor explores the universe in a time-travelling space ship called the TARDIS. ...read more.
Clearly deserves number one - iliekpiez
One of the best shows ever. Still remains awesome. Tennant best doctor obviously. Whittaker has flaws, and of the revived series, probably my least favourite doctor. I still like her as the Doctor though. - iliekpiez
Jodie whittaker ins't bad
Most unique show to ever air. This show makes people feel better about themselves and deserves all its appreciation. - GordonRamsay
V 32 Comments
3
Downton Abbey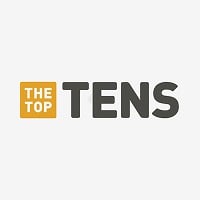 Downton Abbey is a historical period drama television series created by Julian Fellowes and co-produced by Carnival Films and Masterpiece.
Decided to watch an episode on a lazy day off and stopped at the season four finale. This was not all in one day, of course, but I tried! I was thrilled when season five finally got here.
What about the HOUR? Not listed. There should be a series 3!
This is also an ITV show.
THIS IS ITV YOU IDIOTS
V 1 Comment
4
Merlin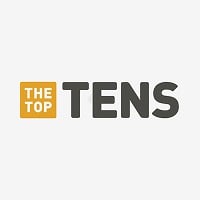 Merlin is a British fantasy-adventure television programme created by Julian Jones, Jake Michie, Julian Murphy, and Johnny Capps, starring Colin Morgan in the title role.
Such a great series
Was a great show to watch as a kid - kaisietoo
By far the best. Shame it ended where it did
The characters deserved far more than just five seasons.
It's far better than game of thrones because it includes humour and far better than dr who because many of the characters feel more relatable.
V 18 Comments
5
Primeval
This is an ITV show.
It is so cool
6
Ripper Street
Love this show!
I loved this cool show set back in the 1860's and 1870's in NY about immigration and the Irish.
7
Miranda
Miranda is funny! She represents all that is joyous and humorous! She is a delight to watch for the entire family!
An amazing show one of the best ever comedians. She is a national treasure
I wish they would bring her back. Loved her show!
Miranda and Stevie are so funny
8
Top Gear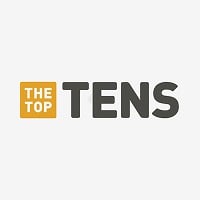 Top Gear is a British television series about motor vehicles, primarily cars, and is a relaunched version of the original 1977 show of the same name, airing since 2002, and becoming the most widely watched factual television programme in the world.
This show sucks - iliekpiez
Some say...
Jeremy Clarkson getting fired was the funniest part of the show.
It's an amazing show to watch it's got humour and a hole lot of cars
V 9 Comments
9
Planet Earth
Pretty great documentary series - iliekpiez
10
War And Peace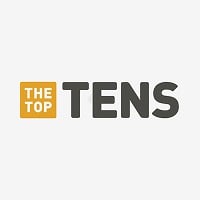 War and Peace is a British one-off miniseries adaptation of Leo Tolstoy's 19th century novel of the same name. It was scripted by Andrew Davis and stars Downton Abbey's Lily James as Natasha Rostava and Grantchester's James Norton as Prince Andrei Bolkonsky.
Stunning casting, scenery and faifthfulness to the original.
The Contenders
11
The Sarah Jane Adventures
A superb spin-off to Doctor Who - kaisietoo
Sarah Jane keeps calm in the face of danger.
12
As Time Goes By
Love the "accidental" sense of humor each character displays, especially Lionel and Jean.
13
Doc Martin
Doc Martin is one of the best shows I've ever watched! I didn't watch it at first thinking it didn't sound like my type of show but I was so wrong. I have the collection and still watch them a lot.
Great comedy/drama
14
Monty Pythons Flying Circus
I have never since watched a show where falling to the floor in pain from laughing so hard happened more than once in a single episode. This show is genius; It was so far ahead of it's time, still quoted today in mainstream culture, and beyond the humor of almost anything made today, besides 'who's line is it anyway'. I has never watched anything more funny in my life and a lot of the humor is actually quite intelligent as well. - masongilbert74
No one expects the Spanish Inquisition!
BEST SHOW EVER! Thank you and goodbye!
15
Total Wipeout
This is my favorite show. - rrrBaer
V.funny
16
The Musketeers
Great stuff! Good scripts, never boring.
Best, Best, Best, characters, story, scenery, history, best, best, best!
This should be #1
Top AA Actors! Top of the line sets, costume, et al.
Actors perfectly fit their parts. All of them, Queen, King, and of course the Musketeers and Trevaille (sp? ). Not too sure about Rohchefort, but it's still early for him we'll see, however he does play an excellent villain, the perfect guy to loathe! Don't like Milady, but that's a good thing, you're not supposed to!
My favorite part of the show: Screenwriting, Directing, Camera work!
These people know their art! And it makes sense from the show they worked on and/or created in earlier years! Bravo!
17
Mark Kermode's Secrets of Cinema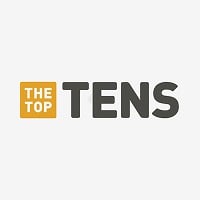 18
Torchwood
I ship Jack & Gwen and Owen & Gwen. I ship Gwen with anyone except Rhys and she ended up marrying him - Witch2014
SWAG YOLO CASH MONEY ALEX HAS NO WILLY
JACK HARKNESS IS HAWT
19
Robin Hood
I like how they (outlaws) realize their set plans and bugment of the Sheriff.! The best!
I love it! It is a show that will leave you satisfied, it is intense, and at times very emotional.
20
Atlantis
Herculesw. Just hercukese
Merlin was amazing, Atlantis was amazinger
21
Being Human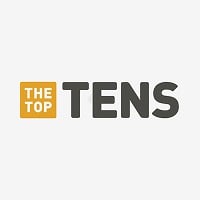 Absolutely fantastic. I cried and laughed my way through the entire series. From humor, drama, and heart-wrenching love stories that have to end, the show truly has it all.
Different wonderful and very creative
22
Planet Earth ll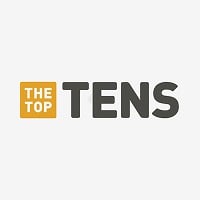 23
Luther
One of the best shows I've seen. The acting, thought and action are all beyond words.
With only ten episodes, this show not being on the list isn't surprising, but if you haven't seen it, go to Netflix right now and watch! Great writing, intense stories, and incredible acting.
This show is hard to put down, give it a ten. Every copper would love it, this one did.
We loved this series and want more of these two very sexy, great british actors! ; just waiting for more!
V 6 Comments
24 Jekyll
25
The Mighy Boosh
So funny! Makes me Laugh every time I even see a dvd box. So many happy memories with this show
26
Orphan Black
Love! can't say enough about this unexpected find on prime. Now all my friends are watching too. Tatiana and cast rock!
Came across this on Amazon Prime wonderful how one actress can pull off so many characters and now that our cable service added BBC I can tune in.
Tatiana + An amazing story= WIN
This show is so captivating and so awesome how she plays all the different characters! Must watch!
V 2 Comments
27
The Wrong Mans
It is a good show
28
Black Adder
Just cracked me up! Some of the best British humour.
Rowan Atkinson is one of the best
I mean it's this low?
29
MI-5
This is already on the list. Above. The show, in Britain, was called "Spooks". It's called MI-5 in America.
The Series began good and by series 2 was great for the next 8 years.
Best 10 years of T.V.! Beats the 24 american series by a mile!
30
The Night Manager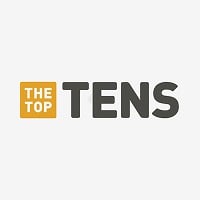 The Night Manager is a British television serial adapted from John LeCarre's espionage novel of the same name. It premiered on BBC One and was directed by Susanne Bier and starring Tom Hiddleston, Hugh Laurie, Olivia Colman, David Harewood, Tom Hollander, and Elizabeth Debicki.
31
Dynasties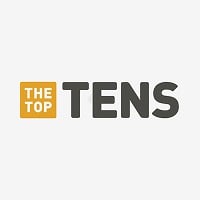 32
Survivors
This series is amazing! I'm saddened to only see 2 seasons of it on NEtflix but if someone was smart, they would bring this show BACK, and carrie on where it left off. Preferably keeping some of the original cast, watching peter and his mom reconnect, and hopefully more info on the people who got the post card in the mail. Hopefully a USA producer takes this over, if the britts refuse to bring it back! I highly recommend this on netflix, and am happy with BBC for doing such a stand up show. First time watching bbc and I'm hooked. BRING THE SHOW BACK!
Great show we want more!
33
The Fall
Absolutely love this show! Keep it coming.
Awesome show!
34 Only Fools and Horses
35
The Paradise
Watched all of Season 1 in two days! So good I couldn't stop watching it. Very smart show!
Love this show please don't cancel
Absolutely loved this series!
Just love it and can't wait for season2 - Estelle cape town rsa
36
Citizen Khan
I told you Pakistanis are taking over the UK.
37
Misfits
This is from Channel Four not BBC - Thevcrewgeeks
A most see show... !
38
Waterloo Road
Waterloo road is total awesome
Its amazing. Set in a failing school the drama is so griping its almost impossible to wait a whole week to see the next episdoe.
39 Spooks
40
Call the Midwife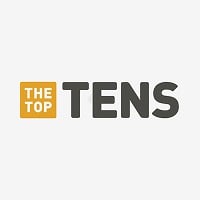 Call the Midwife is a BBC period drama series about a group of nurse midwives working in the East End of London in the late 1950s and early 1960s.
Awesome show: wish Chummy would come back--she had good leadership qualities. Build on that. girlfriend
Love the fact they deal with historical issues with the medical twist. Great actors too.
Great period show! I think this show is right up there with Downton Abbey.
41 Mistresses
42 Walking With Dinosaurs
43
Utopia
Utopia is the best program ever made
44 Pointless
45
Casualty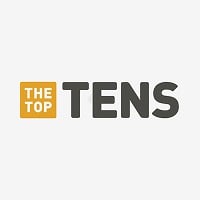 This should be number 1. - Paradox1
One of my favourite T.V. shows - WinchesterGirl26
46 James Mays Toy Stories
47
Horrible Histories
46?! this has to be higher, it's so funny, the actors are great and the songs are brilliant! the cast has also made 'bill' and 'yonderland', and now their filming 'ghosts'
Makes learning fun. Wish this had been around when I was in school. I could literally watch these episodes on a continual loop.
48 Copycats
49
Eastenders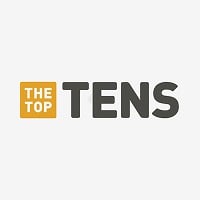 EastEnders is a British soap opera; the first episode was broadcast in the United Kingdom on BBC One on 19 February 1985. EastEnders storylines examine the domestic and professional lives of the people who live and work in the fictional London Borough of Walford in the East End of London.
Live for this show but writing getting a little too unbelievable.
50 Diddy Dick and Dom
PSearch List
Related Lists

Best TV Shows on BBC One

Top Ten Best Songs On Beatles Live at the BBC
Top 10 Programs Broadcast by BBC
Top BBC Sherlock Seasons
List Stats
900 votes
64 listings
8 years, 264 days old

Top Remixes (5)
1. Doctor Who
2. Sherlock
3. Merlin
Thevcrewgeeks
1. Doctor Who
2. Mark Kermode's Secrets of Cinema
3. Planet Earth
iliekpiez
1. Sherlock
2. Doctor Who
3. Primeval
mcr-harrypotter
View All 5
Error Reporting
See a factual error in these listings? Report it
here
.