Best Beatboxers of All Time
BEATBOXER446
The Top Ten
1
Adam Rupp
First time I heard him I had to check to be sure there was no equipment like drums near him, this was in 2011. He is even more amazing now with the sounds he can produce and how he can keep preforming for 2+ hours. His solo is truly something to hear and be awestruck with his talent.
Without a doubt, Adam is the best performing in a capella in the US today. If you listen closely to most groups, you will hear beautiful harmonies with a nice beat and good, even great, percussion. Even so, you know you are listening to vocals only. Not so with Home Free, Adam is so amazing you have to stop and remind yourself that there are no instruments. The few songs were Adam does simply sing harmony are made even more special to fans of Home Free as we cherish those moments of hearing his voice. Though they are incredible recorded, you really must see Home Free, and Adam Rupp, live!
He is not the fastest I know the fastest person on the planet it is a 9 year old
I have never seen anyone perform for two hours straight the way this man did, and never drop a beat! He is the best! Personality is a plus, his solo was the most amazing performance I have ever heard!
697 Comments
2
Hikakin
He is so overrated he's not that good he's worse at beatboxing than fortnite
This guy is so awesome I've got almost video of him.this guy is a god not a human people
I love this man.. My idol.. - BEATBOXER446
He has sicker beats than anyone else that I ever heard.
13 Comments
3
Daichi
He's beat is very good
I don't understand why he's so low on the list...
Ya his beat is very well but way he down..
Amazing. Just so amazing.
6 Comments
4
Joseph Poolpo
Is the greatest
Joseph poolpo is the best
Who put him in the list?! Noobs(in beatboxing)?!
He is not that good when you get to know him. People say he is one of the number one best but, he is not there.

Wow

This is embarrassing for him

Try better

Don't give up!

You can do it!
5
Kevin Olusola
Just amazing
Indescribably amazing
This guy is good
Terrific
He is literally on fire..and I'm a beatboxer because he's inspired me to be who I am
Musically talented in so many different ways: vocally, with the cello, and with rhythm and beat boxing. Very original and creative with lots of digital/techno sounds, and amazing in pentatonix.
196 Comments
6
Skiller
Simply the best
Just the best!
He is the best! In my opinion so yea sorry just a kid but he is the best
This guy is crazy all his styles are pretty sick and his sound effects make it even better
27 Comments
7
Kenny Muhammad
He's one of the great beatboxer
He is literally a god rapper!
He is the best and is even called the human orchestra
One of the best beatboxer in the world. - BEATBOXER446
5 Comments
8
Beardyman
He is agood beat
I don't understand why he is SO under rated. This guy can actually CREATE innovative music unlike most who just mimic the effects of a few instruments. And to top it off, he's got a great musicality too, apart from technicality. Immense respect for this man.
Beardyman is AMAZING. He makes sounds that almost no one else can, including an awesome guitar sound. He deserves to be in the top 3.
I believe he can make the sickest beat ever.
4 Comments
9
Rahzel
If your mother only knew and that's all I got to say.
Old school who deserves a lot of respect!
Because bruv its da ting
Just amazing...
4 Comments
10
Eklips
He's a beginner but creative
Holy! Mind blowing
The best, best flow.
He's the best of all time
1 Comment
The Contenders
11
Tom Thum
He's a very good looper
Just insane...
Just because
He can produce all kinds of sounds and is a crowd entertainer amd an all time best.
82 Comments
12
Napom
Without anything this is the best.
He is incredible and manipulates his voice in incredible ways
Liproll legend!
awesome
42 Comments
13
KrnFx
He can go really fast and is so cool and has fresh sounds. Sometimes he even sounds like he is rapping and beatboxing at the exact same time!
I think he should be #1.He is the best.Has great videos and is very skilled!
''all his styles and skills are awesome from his beatbox everyone had learnt very much so he is my beatboxer in the world''
Love YouTube video's
51 Comments
14
Shawn Lee
Love this guy
The small boy with the big sound
His the best ever...
Kirk it Up Shawn lee major drop 4 life loved the pestle mortar too!
22 Comments
15
Reeps One
Your top 10 list is honestly terrible
my idol
For me he is the best nothing else!
Best technique, sound clarity and perfect flow. His sound is pure and really feels like real instruments. His flow is really smooth without mistakes. Also he is really skilled in performing mid and deep bass.
44 Comments
16
Dave Crowe
Go unkle you're the best
Man can this guy dubstep. He starts off his show slow and I thought it wasn't so cool but then when he drops the beat he can do some amazing sounds that is entertaining to watch
Absolutely phenomenal! It's as if he swallowed Skrillex and is now producing dubstep-like sounds from some sort of machine in his vocal chords.
I checked out all of these beatboxers. The are all amazing but Crowe is my favorite.
22 Comments
17
Alem
Fastest and best with alexhino
best
Fastest beatboxer!
The best Kind of voice
39 Comments
18
Codfish
Grand beat box champion of 2018 should be top ten mate
The best of the best
He should be in top 10 or 5
My all time favorite beat boxers I love how he mixes the singing and beatboxing together and just the flow of it is sick
16 Comments
19
Bunnyf1uff
He is the best because he does not try to show that he's the best he just don't even try to be the best and that's what makes him good
This guy inspired me to become a beatboxer myself. I've grown a lot listening to his beatboxing. I haven't even met him and he's done so much for me. Just DA BEST
It's simple it's just amazing
He is Just awesome His voice is 10
10 Comments
20
Genesis
Why number 19? You should be number 1! It's so cool what you can do with your mouth. I've watched all his auditions, but I can't stop replaying him in the finals. He can really dance! Who knew he could sing, dance, and gearbox?! Totally my favorite ever!
He's the best beat boxer I ever heard in my life even though I beat box too he's really good
He's the best in the entire world. I can't stop replaying the videos!
He can sing and beat box at the same time cool only guy on video I have ever seen to do that
23 Comments
21
Neil Rey Garcia Llanes
Beatboxing God
Amazing man! 10 beats at once
He is the beatboxing god
He is best and beast he is number 1
7 Comments
22
Dharni
The best
Makes his own awesome sounds
This guy makes his own sounds and he's also called the Beatbox Professor. I'm pretty sure someone who's called THAT has got to be in the top 5 at the very least. He's won from a lot of beatboxers imcluding some of the ones who're placed above him in the list.
He simply holds the crown of beatboxing. Watch his battle with krnfx, he fucqd him @ semifinals
2 Comments
23
oZealous
The best
The best beatboxer of 2018
I think oZealous should be it lest top 5
Ozealous is my spirit animal and I love everything he has ever done
10 Comments
24
Doug E. Fresh
What the hell my man Doug should be the first he started beatboxing him and slick rick in the 80s nobody could touch them they were young thug future Lil Wayne drake fetty wap rich homie Quan meek mill of the 80s for real
He was the best beat boxer in his time
He have good voice
He put beatboxing on the map! One of the originals! "The Show" with slick Rick was a hit back in the day and still is one of my favorite songs till this day!
2 Comments
25
B-Art
You are the best
His inward bass is incredible. Love his style!
Why is he so low on the list should be at least number ten
Should be in the top ten makes sounds that nobody can do
4 Comments
26
Marcus Perez
Best in the world
This guy is beast
He is the beast
His The Best Beatboxer in the world
4 Comments
27
Felix Zenger
Finland's finest and human sound machine. Too many talents to list so one must let yourself hear him live and be the judge.
Just heard you in Jyväskylä. Awesome beats!
29
SoCloseToToast
This dude is awesome
I didn't expect SoCloseToToast to be this far down the list. I didn't expect him to be #1 though. But ToasterKing should be around the top 5
SoCloseToToast should be the #1 beatboxer in the world, I mean just hear him
SoCloseToToast Is The BeatBoxer I've Ever Seen
5 Comments
30
Billy BdaBX
The best of me
One of the few beatboxers that made a living out of beatbox
Best
AWESOME
1 Comment
31
Milawd
Best young beat boxer in tehran 021
Its very good Iran 4 ever
But not in the world!
Tehran beat box god
4 Comments
32
Roxorloops
Clearly the best
His echo is fantastic!
This guys is completely underrated!
The echo is really awesome..
1 Comment
33
Ball-Zee
He's really an innovator, not just a bag of tricks. His constantly pushing the boundaries of what you can do with your vocal instrument.
Just incredible!
His beatboxing is very clean. Amazing!
Might as well watch Goku beatbox in Dragon Ball Z. LOL.
3 Comments
34
JerqoBeats
Really good! check him out on YouTube.
He is better than Tom thin easy
He has an incredible style. His beats are sooo sick!
Just another YouTuber...
1 Comment
35
Jay Sean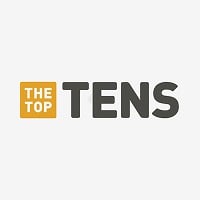 Jay Sean is a British singer and songwriter. He debuted in the UK's Asian Underground scene as a member of the Rishi Rich Project with "Dance with You", which reached No.
Sure great as well
Hey Sean you and Mr. Kingston(duty love)
36
ZeDe
He is first
This guy is good
Zede - 2009 World Beatbox Champion - Officially
37
Michael Winslow
LOL! Even a chicken in my village knows how to laugh.
He is the best he has 10.000 voices
If you think that there are someone who is as close as him, you probably wrong. because there's no one would be ever have 10000 voices like him...
The man with 10,000,000 sound effects.G.O.A. T! #LegendaryBeatboxer
39
Robeat
"Comedian beatboxer :D I very like your style robeat! :) THUMBS UP! "
40
Babeli
Awesome skill for making dubstep sounds and also a very clear sounds
Got crazy skills too and he is the best beatboxer in Germany at the moment
He is the minimal god in beatboxing
41
Touraj Parazit
Iranian guys are the best
He is best beatboxer in Iran
42
Sam Bartel
Sam does VP and beatbox for Gentleman's Rule and he is awesome!
43
Thorsen
Thorsen is just the definition of a beatboxer in a new generation, he creates how own songs -including the beats and the text - and is able to perform it live on stage, watch his loopstation performances to persuade yourself
He is a Danish beatboxer and I Fink that he is one of top 10 or 15 but he's beats is fast and he is the beatboxer on Danmark
44
Jeff Thatcher
Jeff is one of the pioneers of vocal percussion!
45
Layne Stein
Layne had a unique style that makes him different from most vocal percussionists
Beatboxer for acapella group VoicePlay. Really amazing.
46
Vahtang
I can feel the break of your sound!, if you know what I mean. Haha
47
Sid Fx
So clean. Unique style
48
Mike Tompkins
This guy made about 10 covers of very famous songs such as dark horse and I KNEW YOU WERE TROUBLE he is the best
He is the best beat boxer I have ever heard
If he was in a beatbox battle with Mike Thompson, I'm very curious of what would happen?
49
Peter Hollens
This Guy is the best
Go Peter!
Hallelujah is my new favorite song!
Peterpot is way better! Check Peterpot in YouTube(not Peterpan or Peterspoons or Petercock or Peterkettle or PeterPecker or other PeterWithOtherKitchenUtensilsNames
50
Zheton (Žeton)
Young Russian talent, brings always fresh beats. A new hope for rusiian beatbox
PSearch List
Related Lists
List StatsUpdated 20 Apr 2019
9,000 votes
62 listings
6 years, 277 days old

Top Remixes
1. Hikakin
2. Daichi
3. Joseph Poolpo
BEATBOXER446
Error Reporting
See a factual error in these listings? Report it
here
.