Best Beatboxers of All Time
BEATBOXER446
The Contenders: Page 2
21
Dharni
Makes his own awesome sounds
This guy makes his own sounds and he's also called the Beatbox Professor. I'm pretty sure someone who's called THAT has got to be in the top 5 at the very least. He's won from a lot of beatboxers imcluding some of the ones who're placed above him in the list.
He simply holds the crown of beatboxing. Watch his battle with krnfx, he fucqd him @ semifinals
Yeah..not just holding the crown but wears it as a cap while beatboxing(in my dreams). He should in the top 4.
V 1 Comment
22
oZealous
Ozealous is my spirit animal and I love everything he has ever done
No one beats this guy.. He's just mind blowing
I think oZealous should be it lest top 5
He's the best beatboxer
V 8 Comments
23
Bunnyf1uff
Bunnyf1uff (aka: codfish) has the most variety I have ever seen he knows every type of Throatbase, at least half of the liprolls and he knows many drum sounds also adding on to him having so much variety is he knows how to do all styles of beatboxing and has nearly masters all styles meaning that since he has so much variety if he plays smart and plans out his beats more he can beat pretty much anyone because he would have the capability to counter anyone really efficiency then also he is incredibly clean and although he has lost battles every one of them that he has lost he either wasn't even trying or wasn't playing smart and using his variety to his advantage
This guy is ridiculous give him a chance and he will rip the stage
Yeah! Cute Bunnies humping on the floor...
In my mind he is the best beatboxer EVER!
V 2 Comments
24
Marcus Perez
Best in the world
This guy is beast
He is the beast
His The Best Beatboxer in the world
V 4 Comments
25
Milawd
Best young beat boxer in tehran 021
Its very good Iran 4 ever
But not in the world!
The best❤
V 4 Comments
26
B-Art
His inward bass is incredible. Love his style!
Why is he so low on the list should be at least number ten
Should be in the top ten makes sounds that nobody can do
He should be like top 5
V 3 Comments
27
Roxorloops
His echo is fantastic!
This guys is completely underrated!
The echo is really awesome..
Waay better thent the rest why so low bruhh
28
Billy BdaBX
The best of me
One of the few beatboxers that made a living out of beatbox
Best
He is the Best beatboxer ever.. Fastest beatboxer in Indonesia and may be in world
V 1 Comment
29
Ball-Zee
He's really an innovator, not just a bag of tricks. His constantly pushing the boundaries of what you can do with your vocal instrument.
Just incredible!
His beatboxing is very clean. Amazing!
How is Reeps One higher than Ball-Zee? I know they're mates but come on! 3 x UK Beatbox Champion! World champion in a group 2016!
V 3 Comments
30
JerqoBeats
Really good! check him out on YouTube.
V 4 Comments
31
Felix Zenger
Finland's finest and human sound machine. Too many talents to list so one must let yourself hear him live and be the judge.
32
Jay Sean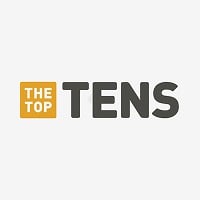 Jay Sean is a British singer and songwriter. He debuted in the UK's Asian Underground scene as a member of the Rishi Rich Project with "Dance with You", which reached No.
Sure great as well
Hey Sean you and Mr. Kingston(duty love)
34
Jeff Thatcher
Jeff is one of the pioneers of vocal percussion!
36
Michael Winslow
LOL! Even a chicken in my village knows how to laugh.
If you think that there are someone who is as close as him, you probably wrong. because there's no one would be ever have 10000 voices like him...
V 2 Comments
37
Thorsen
Thorsen is just the definition of a beatboxer in a new generation, he creates how own songs -including the beats and the text - and is able to perform it live on stage, watch his loopstation performances to persuade yourself
He is a Danish beatboxer and I Fink that he is one of top 10 or 15 but he's beats is fast and he is the beatboxer on Danmark
38
Layne Stein
Layne had a unique style that makes him different from most vocal percussionists
Beatboxer for acapella group VoicePlay. Really amazing.
39
Babeli
Awesome skill for making dubstep sounds and also a very clear sounds
Got crazy skills too and he is the best beatboxer in Germany at the moment
V 1 Comment
40
Sid Fx
So clean. Unique style
PSearch List
Recommended Lists
Related Lists

Best Rappers of All Time

Best Singers of All Time

Best Songs of All Time

Best Rock Bands of All Time
List Stats
6,000 votes
60 listings
4 years, 343 days old

Top Remixes
1. Kenny Muhammad
2. Dave Crowe
3. Rahzel
Sage_Naruto
1. Hikakin
2. Daichi
3. Joseph Poolpo
BEATBOXER446
Posts
Error Reporting
See a factual error in these listings? Report it
here
.