Best Big Brother US Players
The Contenders: Page 5
81
Libra Thompson - 8th Place - Season 10
She makes yays of yams!
82
Kalia Booker - 5th Place - Season 13
She was by far the only new player who played in Season 13. She sent home one of the biggest threats in the game and until day 55 was the only newbie to have won HOH and she did it twice. She played harder than the 3 of the 4 people who were left in the game when she made her unfortunate departure. If there is an All-Stars 2, she earned her spot.
Awesome example of someone dominating from a minority alliance. Without the weird producer's twist which caused her to evict an alliance member during her HOH and spared both of her targets during veto, she probably wins this season.
Kalia might had screwed up her first hoh, but she made up for it when she when she put Rachel and Jeff on double eviction and sent fan favorite Big Jeff straight to jury house. She was without question Daniele's student but learned the game well from her as she placed 5th overall.
V 1 Comment
83
Porsche Briggs - 2nd Place - Season 13
Only strategized when she needed to, won the crucial competitions, and played a good social game where she was never seen as the head of her alliance. Unlike Rachel, who only played based on winning competitions, she played all three strategies(competitive, strategic, social) and even Evel Dick admitted she played great. Unfortunately, others were too busy kissing veterans butt and helped Rachel take the win.
Same as the previous comment. Jeff said she slept the first 50 days. Why wouldn't she if she had the golden key? You saw what happened to Dani when she made a move while she was safe. And people are wrong when they say she was a floater. Think about it. She was with Rachel at the start, and flipped sides ONCE after Rachel screwed her. Once her allies were gone, she kept herself safe with the veto and made a deal with Rachel. If Rachel wasn't a veteran, Porsche would've won.
The queen of the "under the radar" strategy avoided being evicted and won the most crucial competitions when it truly mattered.
Had a lot of strategy and made a deal with Rachel for the final 2 and made it there with 50,000$. But hardly won anything sadly.
V 2 Comments
84
Chima - Expelled - Season 13
I liked Chima! Was she loud and a diva, sure. But she was smart too! I felt she could had win this season if it wasn't for production Jeff favoritism that gave him a secret power to advance him in the game and ruined her chance getting a big target out the house in Russell.
I believe had not been for secret power that was given to Jeff, Chima probably would had been top 4. She was a tough cookie who didn't take no mess. I found her entertaining even though she throw her mic in the pool that cost her the game.
Yes, she will always be remembered for throwing her mic in the pool and being disrespectful to production, but her gameplay wasn't horrible. Production definitely made sure their precious Jeff was able to ruin Chima's hoh to get out Russell. Had not been for the twist she could had been top 5. - BlackDiamonds
Why is she this high on this list...
V 2 Comments
85
Victoria Rafaeli - Big Brother 16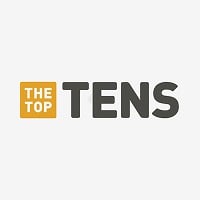 Didn't play the game, however because she was so weak it helped her to remain as the last female standing. - Tito1711
She is so bad at every aspect of the game that everyone wants to take her to the finals. An assured 50k
She had the best floater game of ANYONE on Big Brother. She was really weak in challenges, and people kept her around because she was not a threat at all. - Turkeyasylum
... (those 3 dots were her game)
V 3 Comments
86
Spencer Clawson - Season 15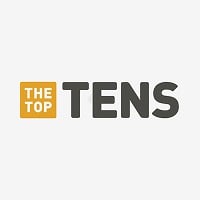 At the very least, move him up higher than Victoria. Spencer was a floater/pawn because he had no other options (if he won power, he definitely would've gone after Amanda), whereas Victoria was just there for the ride.
He's been in 2 alliances, moving company (nick, Jeremy, Howard, spencer, and Mcrae) and the exterminators (spencer, Andy, ginamare and Judd) and they took out Arryn, Amanda, Elissa, and Mcrae in that order with only Judd getting out of the alliance. If Andy wins the final hoh, he's taking spencer with him for sure because spencer convinced him that people from the jury will vote for ginamare.
V 1 Comment
87
Natalie Cunial - 5th Place - Season 9
Love her or hate her, Big Brother 9's resident Jesus loving skank led one of the series most successful alliances before being cut by the same people she protected.
This bubbly, numerlogist was a great competitor! Once Matt left house she put her big girl pants on played to win. Loved her.
88
Frankie Grande - Season 16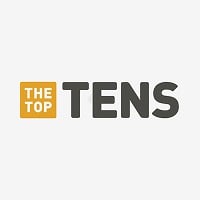 Frank James Michael Grande Marchione (born January 24, 1983), usually credited as Frankie Grande or Frankie J. Grande, is an American dancer, musical theatre actor and singer, producer, TV host and YouTube personality. He is the older half-brother of singer and actress Ariana Grande.
Frankie has one of the worst games in the house because he got close to people and then screws them over lied to them and he told to many untrustworthy people what he did so now he's always the big back door possibly.
I loved Frankie! He was Ariana Grande's sister so he had a target, but yes he played a pretty bad game. I still thought he was glamorous and I loved his ninja stealth boy thing like that was hilarious. But when Cody started crying because he found out all the stuff Frankie had done before he had come into the house like that was priceless.
I'm not a big Frankie fan myself, but he definitely played a better game than most of his haters give him credit for. He was the only contestant in BB16 that was strong physically, mentally, and socially. To put it another way, he was the only person in the house that was playing to win other than Derrick. Yes, he's an unlikeable person, but how good or bad of a person you are doesn't dictate how far you progress in the game.
Frankie was a comp beast.
V 6 Comments
89
Adam Poch - 3rd Place - Season 13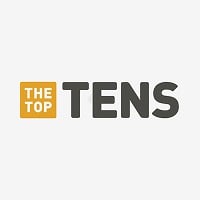 He made it not by winning but by making deals being with newbies and veterans.
V 2 Comments
90
Kathy Hillis - 7th Place - Season 12
Was able to pull the "Floater" card and even though I felt like she was the one who deserved it the most due to her life and what she had been through, she was also able to pull the floater card which anyone can however she did it so good that she was almost not even noticed in the house by fans. Sadly due to her being a floater she was the scapegoat to an eviction by Matt. :(
PSearch List
Recommended Lists
Related Lists

Top 10 Best Big Brother 14 (US) Players

Most Underrated Big Brother U.S. Players

Big Brother USA Players as of Dan's Funeral
Top Ten Most Underrated Big Brother (US) Players
List StatsUpdated 22 Aug 2017
6,000 votes
90 listings
9 years, 124 days old

Top Remixes (85)

1. Will Kirby - Winner - Season 2
2. Dan Gheesling - Winner - Big Brother 10
3. Derrick Levasseur - Big Brother 16
xjlatino

1. Will Kirby - Winner - Season 2
2. Dan Gheesling - Winner - Big Brother 10
3. Danielle Reyes - Runner Up - Season 3
Smitty101

1. Dan Gheesling - Winner - Big Brother 10
2. Will Kirby - Winner - Season 2
3. Danielle Reyes - Runner Up - Season 3
rdbb
View All 85
Posts
Inspecting Long Lists #6 Buzzfeed's Top 193 Big Brother (US) Houseguests Part II
htoutlaws2012
Error Reporting
See a factual error in these listings? Report it
here
.