Best blink-182 Songs
The Contenders: Page 4
61
Snake Charmer

Please listen this song first before you vote. Its really deep and good! Its like a burger
I love all their songs but this is way too underrated.
62
No Future

This is one of the best songs on California
I think it deserves a high spot up here.
V 1 Comment
63
California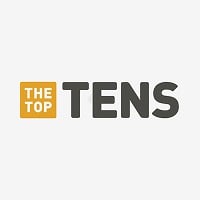 Holy crap this song hit hard! And it delivered big! It sounds like Blink in every way but it sounds like a modern version of blink. Super proud of the blink boys for this, keep rocking!
This song is awesome! Great new hit
V 2 Comments
64
Enthused

65
Wendy Clear

One of the best guitar riffs. Ever. Fast-paced, catchy, incredible for drumming to. The lyric, "I play with fire to break the ice", remains to this day one of my favourite blink-182 lyrics. And yay for Mark's vocals and a good bass line.
One of the underrated songs from blink-182, nice pace and lyrics, should be at least on TOP 20!
Very underatted blink song
66
Obvious

This is one of the most powerful songs they've ever done. Everything about the instrumentation but especially the lyrics. Tom's vocals were at there peak in this song and really the entire untitled album.
Great song one of my top tens
Dang, I thought this would be at least top 30
67
F*** a Dog
The lyrics are really deep.
Number 1 song lyrics are inspiring.
A song everyone can truly relate to.
What a touching song that brought tears to my eyes
V 5 Comments
68
Sober

69
Go

Terrible, terrible list. This is REAL Pop Punk and my favourite song from the self titled album along with Down.
70
A New Hope

Best Blink song EVER
Out of allthe blink songs out there this one is hands down their funniest.
One of the best!
71
Waggy

Classic, great song.
This should be way higher also...
72
Built This Pool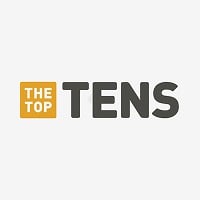 V 2 Comments
73
Left Alone

74
San Diego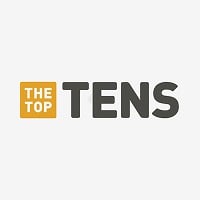 The best by far from this album...it hurts knowing the story behind this song. It's so melancholic but catchy at the same time. Miss you Tom.
Awesome emotional song that reflects the spirit of the band and their listeners. Should be #1.
V 1 Comment
75
Another Girl Another Planet

Even though this is a cover song, it is still sad to see this song so low on the list. It shouldn't be first, but it deserves way better than 42nd. This is a great song and Blink 182 did an excellent job with the cover. A catchy song and in many ways exactly what we came to expect from this band.
Such an amazing song, definitely in my personal top 10
Lol top comment compains that its only 42nd and now its 90th
76
Degenerate

Best Blink-182 joke song, and an amazingly catchy chorus. It's a shame you can't find many live performances of this song on YouTube.
Best punk song, absolutely rushed chorus
77
Family Reunion
This song is just so touching,
How is this so low? This is what I know the band for!
Easily the best song. It has the most inspiring, motivational lyrics ever! - i_am_a_grocery_bag
This song hits it home. Best lyrics in any song ever.
V 1 Comment
78
I'm Sorry

This is my favorite Blink song, and I'm sad seeing it sit at 75, and I have heard all of their albums and Dude Ranch is a masterpiece, and I think Blink was better with Scott. I liked their music better with Scott. This is my favorite song by them, and I'm confident to say that songs from Dude Ranch could occupy 5 or 6 spots in the top ten. I wish this song would be ahead of I Miss You, because I really don't like that song or album a whole lot. Vote for this!
Best early Blink song hands down. One of the best guitar rifts in the chorus I've ever heard
Right off the bat, the greatest track released before Scott left.
Lest we forget.
This is one of my favorites. It's so chill but so epic at the same time
79
Happy Holidays, You Bastard

Awesome way to celebrate Christmas with your parents
I love this song. Great way to celebrate Christmas. Lol
One word to describe: Crazy!
Inspired lol
V 1 Comment
80
Boring

THIS IS STUPID! How does this song have NO votes!? This is one of the best old school Blink-182 songs (in my opinion THE best). VOTE NOW!
PSearch List
Recommended Lists
Related Lists

Most Underrated Blink 182 Songs

Best Songs From Blink 182's Enema of the State

Best Songs from Blink 182's Dude Ranch

Best Songs From Blink-182's Take Off Your Pants & Jacket

Best Songs from Blink 182's California
List Stats
13,000 votes
124 listings
9 years, 284 days old

Top Remixes (100)

1. Anthem Part Two
2. What's My Age Again?
3. What Went Wrong

ToaEleven

1. Feeling This
2. Man Overboard
3. Anthem Part Two

jallard090

1. What's My Age Again?
2. Dammit
3. Carousel

rossasaurusrex
View All 100
Posts
Error Reporting
See a factual error in these listings? Report it
here
.