Best blink-182 Songs
The Contenders: Page 6
101
Emo

How am I just putting this up? Such a touching song about a girl mistreated by a jerk boyfriend. Great Dude Ranch song, so underrated. And Mark and Toms singing together is just so amazing.
How is this so low. this song described my friend perfectly and the guitar riff in the beginning is so catchy. I like travis but you can't say scott raynors drumming isn't the definition of a punk drummer
102
Fighting the Gravity

Fighting the Gravity is the most epic Blink 182 song of all. Not everybody will understand what the lyrics are trying to say, but if you pay attention you'll feel it, it takes you to a better place. It is not a popular song, many people who like Blink 182 don't know Fighting the Gravity
This song is my favorite to listen to how is this not even rated!
103 Mother's Day
104 I'm Gay
105
This Is Home

This is a good song I say this should be top 30
Love the intro. It's a crime it's this low
106
Strings

I would do anything and that's what scares me so bad. Don't want to live my life alone, don't want to go back to what I had (... ) Don't want to walk around being tied to anyone else's STRINGS.
107
Don't Tell Me It's Over
I've just found a hidden track for blink 182. look it up on YouTube for all you people who are curious about it
This Is My Second Favorite Blink Song!
109
Brohemian Rhapsody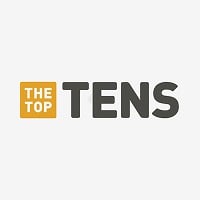 110
Cynical

111
Parking Lot

Honestly, new Blink-182 isn't as bad as I expected. But really, Matt's voice isn't as good as Tom's, he has nothing on Tom. He is not a bad musician, but he just doesn't fit the band, he should go back to Alkraine Trio, where he really belongs. I appreciate Mark and Travis still being loyal to the band and doing their best, but really, without the original creator, which is Tom, the band isn't the same and are not as good. Yes, they did get more famous, but they don't sound as good. I actually liked Neighborhoods more than California. - AnimeDrawer
I get to see them play this in April. SUCK IT! - Sojournes2112
112
Toast and Bananas

113
Anthem

This just isn't my favorite blink song, but my favorite song of all time! Makes me sad to see it so far down the list. This is #1 for me forever!
All the blink-182 songs are perfect for me, I've been a fan since years ago and I've been growing up with them since the first day I heard them. It is one of my favorite bands and I can't explain how I feel when I hear their music. Simply unique, They're awesome. Anthem is a good song, just like all the other ones. It is fast and Tom's voice synchronizes perfect at time to make sense with the drums and the guitars. I can't decide which one is better between anthem 1 or 2, they are both awesome. - Wolf92xd
Unbelievable. This should be top 20, easy. Amazing song.
Better than part II
V 5 Comments
114
Just About Done

V 2 Comments
115
Depends

116
When I Was Young

The chorus is just amazing. Even though it's from their newest album, it's still so nostalgic for me because it came out when I was in high school. So many memories I will never forget. Truly a fantastic and memorable song by the legendary Blink-182. - Dorito
Come on, this is just an awesome song, period. It shows their maturing without sacrificing their distinctive sound. I can't believe it's this low..
I was surprised this wasn't much much higher... A really emotional songs

When I was young,
The world it was smaller,
The cities were vast,
The buildings were taller,
I felt really strong,
My parents seemed stronger,
But life has a way...
Great song. Incredible lyrics by DeLonge
V 7 Comments
117
Boxing Day

Boxing Day is by far my favorite Blink-182 song, no questions asked. It's touching, has beautiful guitar and very nice lyrics.
One of my favorite songs of blink182 it has power and meaning just listen to it and you will be hooked
This song is one of the best I've heard by Blink 182
It deserves to be in the top 20
Such a nice riff at the start
V 5 Comments
118
Cacophony

The opening to this song is simply amazing. Possibly my favorite instrumental part from any blink song.
V 1 Comment
120
Romeo and Rebecca

This song is so amazing! I was shocked when I saw that it wasn't even on the list.
PSearch List
Recommended Lists
Related Lists

Most Underrated Blink 182 Songs

Best Songs From Blink 182's Enema of the State

Best Songs from Blink 182's Dude Ranch

Best Songs From Blink-182's Take Off Your Pants & Jacket

Best Songs from Blink 182's California
List Stats
12,000 votes
124 listings
9 years, 251 days old

Top Remixes (100)

1. Anthem Part Two
2. What's My Age Again?
3. What Went Wrong

ToaEleven

1. Feeling This
2. Man Overboard
3. Anthem Part Two

jallard090

1. What's My Age Again?
2. Dammit
3. Carousel

rossasaurusrex
View All 100
Posts
Error Reporting
See a factual error in these listings? Report it
here
.