Top Ten Best Book Series
The Contenders: Page 6
101
The School for Good and Evil

A little bit to easy for me but my sister loves them and she's a very picky reader. It's unique and interesting in its own special way.
These books keep you turning pages until the end. This is one of the best series I have ever read.
This series is one of the best - natalily
WHY can't I FIND THIS ANYWHERE! This is by far the best book series EVER!
-Sofierules!
102 The Alexander Trilogy
103
The Pendragon Adventure
This book series has the best plot twists, just when you think something could happen, it can go the exact opposite way
This is the coolest series of all time
How is this not number 1 it is so darn awesome and the only such seires with ten whole books
V 4 Comments
104
How to Train Your Dragon

Really, as much as I enjoyed the Harry Potter books, I simply love the How to Train Your Dragon books. The movie is as good as it gets, and even though it's very different from the books, they stand on their own wonderfully. Even if y have only seen the movies, you will adore the books as stand-alone stories. It may be for children, but adults can't deny the charm and heart out into each story, and the drawings give the impression of being made by a little kid, making the stories more enjoyable and much full of life. It may be a children's book series, but it has it's dark, intense undertones. Cressida Cowell outdid herself with this imaginative series!
One of the best series I've ever read! The movie, when considered to be based on the books, was rather disappointing due to the humongously large deviation, but standing alone, it was super too. I started when How to Steal a Dragon's Sword just came out and waited patiently for the next three! The series ended in an unforgettable way that wraps up Hiccup's saga in a very complete way, but leaves a mark upon us that will live on in the readers' hearts forever.
Definitely one of my favorite book series, even though I read the book after I watched the movie
The SECOND MOAT EPIK SERIES ever
V 2 Comments
105
Malazan Book of the Fallen

First book is kind of hard to read. But once you get into it, it is really EPIC.
V 1 Comment
106
Discworld Series
This is one of the best fantasy series in existence. RIP, Sir Terry. Thank you for these amazing books
How is Terry Pratchett's comic fantasy series not on this list, this is the greatest parody series ever created
One of the best. Psygnosis released a PSOne game of the same name. - playstationfan66
108
One Piece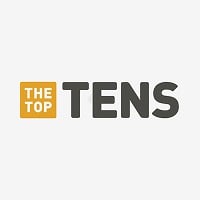 One Piece is a manga franchise created by Eiichiro Oda. The manga has been adapted into an original video animation (OVA) produced by Production I.G in 1998, and an anime series produced by Toei Animation, which began broadcasting in Japan in 1999 and has aired 749 episodes to date.
THE BEST BOOK/MANGA SERIES EVER!
109
Captain Underpants

This book series is totally awesome. I don't know why people don't like it. I just wanna say,' Move away The hobbits and Harry Potter, this series a catching up! ' This series is one of the best book series ever!
Me and my class in 2nd grade would always just try to collect all of the books and keep them for ourselves. - PeeledBanana
Best series ever
An EPIC and LEGENDARY book series. Dav Pilkey's imagination is awesome. Vote more on this!
110 Warriors: The New Prophecy
111
The Power of Five

The Power of Five (or The Gatekeepers as it is called in America) is a suspenseful and downright great series that gets you hooked. I instantly loved Raven's Gate and I am currently reading Evil Star, getting the same vibe. - TailchaserFan10
What?! This should be at least top ten man... I was totally hooked when I read the first chapter when I finished the series I felt as if there was an empty hole in my life!
112
Beast Quest - Adam Blade
Its just the best its epic cool adventurous and the series is MASSIVE (maybe a bit too big do you ever stop writing books Adam blade because you are a sensation! Take a holiday why don't you sheesh! ) Its just better than the likes of twilight I can't believe twilight is above beast quest. Eventually I believe that Adam Blade and his awesome series will be bigger than the likes of harry potter Which is cool too so mark my words and buy Ferno the fire Dragon until Epos the flame bird (phoenix) and read them then help gather votes because you will think its too epic Mark my words this will be world wide and further to the top of this list.
113
Conspiracy 365

I love this book it's so awesome! Action, adventure, suspense I love it!
114
Demonata

This ten book series is one of the darkest, over the top gory book series you will ever read. The author, Darren Shan, has no problem taking his readers strait to hell.
V 1 Comment
115
Animorphs

These books defined my childhood and first introduced me to science fiction books. They should be in the top ten, there were 54 books plus eleven extras. Also, there was even a television show based on the books in the 90s. If you were a 90s kid or have ever read these books, you need to vote for them. They taught me about love, loss, family, grief, war, death, and humanity at a young age. I can't say enough positive things about this amazing series.
It is really good but kinda creepy
116
Evermore - Alyson Noel

V 1 Comment
117
Enchanted Emporium

118
Malory Towers
It makes me feel like going to boarding school myself
It's the most boring book. It should be the last place
In the original series, my favourite character was Sally. But in Pamela Cox's version, it has to be June or Freddie :D
120
Leven Thumps

PSearch List
Recommended Lists
Related Lists
Top 10 Book Series for Teens

Top Ten Fantasy Book Series
Best Childrens Book Series
Best Comic Book Story Series
List Stats
4,000 votes
222 listings
6 years, 260 days old

Top Remixes (43)

1. Percy Jackson and the Olympians
2. Harry Potter
3. Lord of the Rings
critic77

1. Chronicles of Ancient Darkness (Michelle Paver)
2. Warriors
3. The Enemy (Charlie Higson)
Wolftail

1. Warriors
2. The Hunger Games
3. Lord of the Rings
AnonymousChick
View All 43
Posts
Error Reporting
See a factual error in these listings? Report it
here
.