Best Boy Bands
1
Backstreet Boys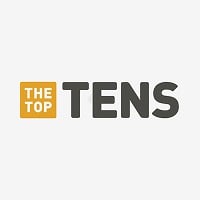 The Backstreet Boys are an American vocal group, formed in Orlando, Florida in 1993. The group consists of AJ McLean, Howie D., Nick Carter, Kevin Richardson and Brian Littrell.
They have sold over 130 million records worldwide, making them the best-selling boy band of all time.
They rose to superstars with their album Millennium (1999)including super songs like "Show Me the Meaning of Being Lonely", "I Want It That Way" - MatrixGuy
Backstreet Boys>others. They are the darn best! They have cool music and still going on even after
my favourite band ever, their voices, the lyrics and the music of their songs are just WOWWWW
Backstreets Back Alright & Their staying like That, They Been through So Much sh*t and they last 20 years together that not only shows they love their fans it shows their dedicated to what they do and how they do it & I am dedicates to them I will be there through thick and thin for them, just like what they do for us fans they also have amazing voices and they are attractive but their looks are only a bonus they also have the confident to be out there and make us sing, I can honestly say their never gonna give up and I'm proud to say that I'm a Huge Mofo Fan & iLOVEYOUGUYS
2
One Direction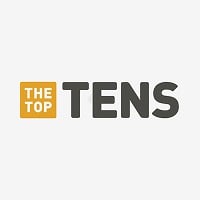 One Direction (commonly abbreviated as 1D) were a British-Irish pop boy band based in London, composed of Niall Horan, Liam Payne, Harry Styles, Louis Tomlinson, and previously, Zayn Malik until his departure from the band on 25 March 2015. The group signed with Simon Cowell's record label Syco Records ...read more.
One direction is the most amazing boyband ever, they are cute, they sing really well, and their songs are just perfect! I can honestly say I am a Directioner! I think that they will become one of the greatest artist ever. Because on their own they are good, but when they start singing together they are just AMAZING!
I knew one direction would be in the top 20! They are one of the best new fresh boy bands we have had in a very long while! They are so young and have such an amazing future a head of them. The fact that they have one of the biggest fan bases worldwide prove how good they are!
They are really amazing especially zayn, he really makes their band more alive when he sings, his the human echo.
ONE DIRECTION IS THE BEST BOY BAND EVER. THEIR VOICES ARE SO DIFFERENT FROM THE OTHER BOY BANDS AS WELL AS THEIR MUSICAL STYLE AND GENRE. THEY HAVE STRONG POP VOCALS AND THEY CAN TAKE ON DIFFERENT GENRES. THEIR VOICES ARE SO VERSATILE. THEY DON'T ONLY HAVE THE TALENT BUT THE LOOKS AS WELL. THIS IS MY FAIR OPINION. BELIEVE ME I'M ALSO A FAN OF THE OTHER BOY BANDS HERE. DON'T THINK THAT I'M PLAYING FAVORITES HERE. I'VE LISTENED TO THE OTHER BOY BANDS VOCALS BUT I'VE CONCLUDED ONE DIRECTION'S VOCALS ARE THE BEST. THEY MAY NOT BE DANCING BUT IF ONLY THE VOICES ARE TALKED ABOUT, THEY'VE GOT THE BEST. THEY HAVE A VERY SUCCESSFUL FUTURE THAT AWAITS THEM. I ENVISION THAT THEY WILL ACCUMULATE MANY AWARDS AND ACCOLADES BOTH LOCALLY AND INTERNATIONALLY, THEY WILL CONTINUE TO EXCEL RECORDS AND MAKE AMAZING FEATS AND RECORDS TO THEMSELVES. I WISH ONE DIRECTION THE BEST AND GOOD LUCK TO THEM.
3
Westlife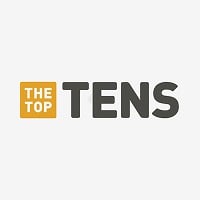 Westlife were an Irish boy band, formed in July 1998 and disbanded in June 2012. Originally signed by Simon Cowell and managed by Louis Walsh, the group's final line-up consisted of Nicky Byrne, Kian Egan, Mark Feehily, and Shane Filan.
W - henever I hear their music, I cannot help my feelings not to uplift
E - vry stimulus awakes, every nerve shakes
S - ince I was still a child, they are very popular worldwide
T - he timber of their voices lingers, they are my ultimate singers
L - ads from the Ireland, stars of dreamy land
I - will always remain as biggest fan of these guys, no but's and why's
F - orever and for always, their music are the best
E - ntertaining my soulg, giving inspiration to reach my goal
The Westlife dudes have all got it all- the looks and the voices ;) LONG LIVE WESTLIFE! haha!
Westlife is the number 1, I love them
their handsome good looking guys and angelic voice... There's no other boy band like WESTLIFE...
Best boyband ever before I've met Super Junior. They both are legend indeed
4
The Jackson 5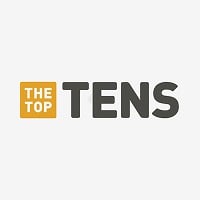 The Jackson 5, or Jackson Five, also known as The Jacksons in later years, is an American popular music group. Formed in 1963 under the name the Jackson Brothers, the founding members were Jackie, Tito, Jermaine, and Marlon.
Although The Beatles may get the most votes, I do believe that the Jackson 5 Were great performers as they had great dance routine's as well as singing.
All individually were/are still talented, their songs are still very popular to this day, I at least here one jackson 5 song in so many hollywood films (commercials too) tito had more talent in his pinky than most of the members of 1D (I'll give harry and zayn some credit), their routines were always exceptionally flawless, and hell michael jackson was in it! They get an automatic win for that! Owner of the best selling record of all time, Thriller, was the MOST innovative artist, King of Pop, must I go on? And the fact that this group molded him into the incredible man he was, no group could be better.
The Jackson 5 worked beyond hard, and they didn't take the easy way out.
If the Jackson 5 weren't on this list it would have been picking the lesser of about a million evils. I honestly laughed upon seeing the title of this list, it just seemed oxymoronic.
5
N Sync
Best choreography, best outfits (even though the 90's style was weird), best voices, best routines, best videos, most talented members (Justin Timberlake, I mean come on), and best songs. No boyband these days even come close to that. I honestly don't understand how One Direction is 2nd and Nsync is 6th. "No Strings Attached" sold 2.42 million copies on it's first week while the most albums One Direction has sold is 546,000 in it's first week. Also Nsync is rated the 8th best selling boyband ever (which is quite impressive considering they've only released 3 albums, while One Direction didn't even make the top 10 and they've released 5 albums and didn't have any competition whereas Nsync was rivaled with Backstreet Boys and other boybands during the 90s. All One Direction does is run around the stage, pointing, singing, and looking like they came out of a Gap commercial. Nsync is dancing, running around the stage, adding dialogue to their songs, involving the audience, AND singing. ...more
"I wanna see you out that door baby BYE BYE BYE! "
They are amazing, and produced the best breakup song ever! They are so cool!
Great voices, catchiest tunes & awesome dance moves! N'Sync COME BACK!
How the heck is NSync not number two on this list? I can deal with them being behind the Backstreet Boys, nothing less. Especially not behind One Direction and especially not NUMBER SIX! These boys were a part of my childhood and I will always love them. Great music and amazing men!
6
Five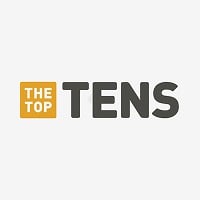 Five are an English boy band from London consisting of members Sean Conlon, Ritchie Neville, and Scott Robinson. They were formed in 1997 by the same team that managed the Spice Girls before they launched their career.
Coolest bad boys in the world. Most of their songs inspires me to never give up on life. To stay positive always and to keep up with the challenges that life has to offer. I miss them so much. I hope someday they'll reunite and continue inspiring not just me but other people's live as well. 5ive rocks always and forever. Bear hugs
FIVE are a band that will never be forgotten. We want them back together for a FIVE reunion because they deserve their second chance so much more than other bands. So if you agree and are a FIVE fan for life come and join are twitter trend or follow the five fanpage on facebook. Like FIVE once said we will rock you. X
They are the best in the world! Their songs fill your life positives!
5ive is an amazing boyband with famous hits : " When the lights go out, Don't wanna let you go". Their hits never get old with everybody
7
Super Junior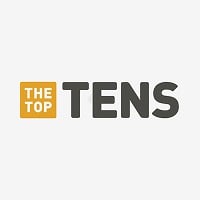 Super Junior is a South Korean boy band. Formed in 2005 by producer Lee Soo-man of S.M. Entertainment, the group comprised a total of thirteen members at its peak.
Super Junior are one of the most talented beautiful bands in the world. They have worked so hard, and come so far... Nobody can beat their angelic, gorgeous voices they are the greatest boy band of all time. They have sweat and bled to become this famous, but they wont stop here, because something Suju aren't is quitters. They will pull through till the end. Our brave boys are even putting themselves up for the army, which no ELF could completely agree with, but they are so brave fighting for their beautiful country. We can only hope Heechul and the others will be safe and come back to us. Super Junior will always be the most talented boys ever, their songs will bring anybody to tears. They put all their hearts into it. SUJU AND ELFS HWAITING!
Super Juniors have really come a long way since their first album. The boys have developed into all-round performers. With the best dances, strongest stage presence and most supportive fans, they are really in a class of their own. SuJu... Fighting~
Super Junior is the best band in the whole world. They make us ELFs so proud of them. Their song are amazing and they will do anything to make us ELFs happy. I love Super Junior. They might have lost members along the way but we ELFs do believe that they will become 15 again. Super Junior are all so talented and perfect. No matter what happens I will continue to love and support them till the end. PROM15E TO 13ELIEVE. Saranghae Super Junior. Suju fighting. ELFs and Super Junior promise to fill the world with our sapphire blue balloons
Super Junior has talented members and the most will-known all over the world including Europe. They worked hard since their training days up till now. Each members have their own talent and use it for the band. Even when they are separated to do their own individual work they still use the name Super Junior. The each members are brothers to each of them even though they are not blood-related but to them they are one big family of brothers. When one member has troubles all members feel the same way and try to help that member like a family. Their personality might be different but they are one through Super Junior and through a one big family. Super Junior will always be the best through tough times and happy times. SUPER JUNIOR FIGHTING! ELF FIGHTING!
8
5 Seconds of Summer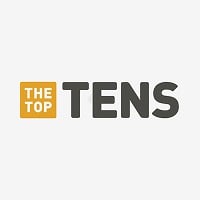 5 Seconds of Summer are an Australian pop-rock band from Sydney, Australia, that formed in 2011. The group were originally YouTube celebrities, posting videos of themselves covering songs from various artists during 2011 and early 2012. They rose to international fame while touring with One Direction ...read more.
People saying not a boy band, well let's see in a couple of years. Its like Busted who when they were teens said "We are not a boy band we are boys in a band" and now people call them a boy band.
I'm a huge directioner but I think that 5sos should be on the countdown too because even if they aren't a boy band they are really good.
These boys really amazing! I think they should be at least 1st or 2nd I mean they are too awesome!
Definitely a boy band! All boys? Anyway, I'm jamming out to their songs
9
Boyz II Men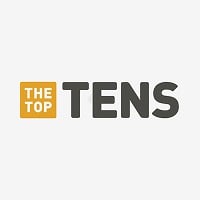 Boyz II Men is an American R&B vocal group, best known for emotional ballads and a cappella harmonies.
Harmony like no other. Most albums sold by any band.
You are put at number 12 because the new generation missed the opportunity to listen to the greatest voices of this band. I salute you, we salute you.
These guys sing better than all the other boy bands combined, and with perfect harmony.
They harmonize like no other. Pure music, pure passion, pure talent.
10
Take That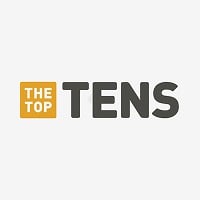 Take That are an English pop group from Manchester, formed in 1989. The group currently consists of Gary Barlow, Howard Donald, and Mark Owen.
The best boy band ever put together! They managed to get back together after 10 years apart and still sell tickets for an arena tour! Good on them!
TT Are just AMAZING! Best LIVE act EVER!
Gary Barlow is a god, GREAT singer/songwriter! BRILLIANT! FANTASTIC!
TAKE THAT I LOVE YOU SO MUCH.

Gary Barlow and Robbie Williams are in there..
What else d'you want?
Greatest boy band singer songwriter ever (80's onwards) Gary Barlow check:

Greatest unique boy band personality/entertainer ever Robbie Williams check:

Greatest teen/pop/boy band matinée idol ever Mark Owen check:

Greatest dancer in pop/boy bands ever Jason Orange check:

Greatest hair (the dreadlocks) and organiser of the vocal harmonies who also happens to sing lead on one of the most iconic boy band singles of all time ever Howard Donald check.

Greatest boy band ever who weren't put together in an era full of pop music and vocal harmony groups and had to break down dance/rock dominance to get to the top and for boybands to thrive. This leading to all the vast numbers that followed later in the decade. Take That check.

Diversity of songs: Take That check

Diversity of genres: Take That check

Unique creative tours unrivalled: Take That check.

Over 20 years commercial dominance and relevance: Take That check.

Yep ...more
The Contenders
11
New Kids on the Block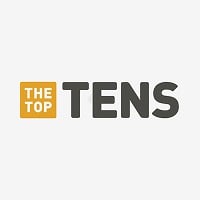 New Kids on the Block is an American boy band from Boston, Massachusetts. The band currently consists of brothers Jordan and Jonathan Knight, Joey McIntyre, Donnie Wahlberg, and Danny Wood.
Half of this list wouldn't be here if it werent for NKOTB.
All I got to say is joey is the cutest and you better vote for them because why not (there the best)
I love em 5 guys, so cute and talented! Plus they're touring w Backstreet Boys nw and the 2 boy bands make a awesome collaboration
They have proven to be the best by having such a successful comeback 20 years later. How many boy bands have done that? And their devotion and love of their fans cannot be compared! I say it proud when I declare myself a Block Head for life! Whoot Whoot! :-)
12
Big Time Rush
Kendall is so hot and the whole band is amazing I do have a favorite but I don't mind the rest I am hopefully going to get their new album elevate soon I have not seen it in the shops recently
Big time rush is the best boy band... Especially there songs are best.. They sing really well... Like kendall schimdt he is a good singer, logan henderson is a cute guy, james maslow a best dancer, and carlos pena a funy guy...
This guys are amazing don't care about the haters and don't care what they say about them they are great and they make me smile 24/7 these guys are great love you guys keep doing what your doing proud to be a rusher big time rush rules!
I love big time rush so much I think they are awesome guys in the world I listen to their music everyday its makes me feel so good listen to them whenever I'm upset I listen to worldwide or music sounds better with you - btrfan4ever2012
13
SM*SH
They are my inspiration. I Really Love SMASH :) "SENYUM SEMANGAT"
Keep support smash (seven man as seven heroes)
SM*SH is the best boybands in the world. For people that dislike SM*SH "Remember SM*SH not always alone because, SM*SHBLAST always behind the SM*SH". I as a SM*SHBLAST will always support, proudly, help, care, love, and affection for SM*SH although many obstacle such as many people dislike SM*SH.

SM*SH always for SM*SHBLAST and SM*SHBLAST always for SM*SH
SM*SH is a boyband from Indonesia.
SM*SH is the best boyband in Indonesia.
SM*SH is the number one boy band in Indonesia.
SMASHBLAST always support SM*SH.
I Love SM*SH # IHeartYou


14
Monkees
Amazing and one of the most important bands of all history, incredible comedy and WONDERFUL music, sure, they used studio musicians on the first 2 LP, but hey, Headquarters is one of the top 5 greatest albums ever, still making impact today. The only band I would ever dare to compare with THE Beatles.
Davey was actually from Britain and was on an early episode of Coronation Street in the 60s when he was 10 years old
The Monkees are an awesome band - Judo05
Beautiful band, great harmonies, just a bit like the Beatles, but they are still fantastic.
15
Blue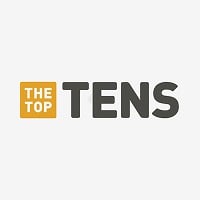 Blue is an English boyband consisting of members Antony Costa, Duncan James, Lee Ryan and Simon Webbe.
Current boy bands and artists should really look up to BLUE because they're music's seriously FANTABULOUS, catchy and with meaning! Plus there's Lee, Anthony, Duncan and Simon, what else d'ya want! I'm so glad they made a come back (':
I just found them on YouTube and once I listened to their songs, I fell in love with the hot Blue band! I'm relieved they got back together, my life just got better. I can literally listen to the hot, talented, and handsome singers my whole day! BLUE IS THE BEST!
This song should be at the number 1 spot, They are better than all of those at the top.
This is the best boy band ever! Better than 1D. They will just make you fall in love with their fantastic voices. They are far away better from all the other bands above. They should be ranked number 1. As they really deserve to be on top. Thank GOD they are back Finally!
16
The Osmonds
The Osmonds are the best boy band ever, of all time, bar none. Compared to to the Osmonds, all other boy bands fall woefully short. The others are certainly good, but they can never match the talent of the Osmonds' vocals, harmonies, expert playing of so many instruments, dancing, song-writing, and so many other gifts and talents. Nor can the other boy bands match the endurance of the Osmonds who have over 54 years in the business and they are still filling auditoriums with fans. They are also multiplying themselves as seen through the talent of their children. In all of these years, they have maintained their good name and good reputations. That speaks volumes about the best boy band ever!
I have seen numerous concerts since I was a young girl, and I have never heard the Osmonds miss a note, never seen them too busy for their fans, never heard an unkind word, never seen them without a smile on their faces and love in their hearts. Even as very young boys, their voices were perfectly blended and beautiful, they are talented musicians and songwriters, and have been outstanding role models in an industry that has few good role models. Their talent and longevity are amazing!
No other boy band has or ever will match the talent of the Osmond Brothers. I have loved them since I was 13 years old (yes, I'm old as dirt now). They have it all--they can sing, dance, play numerous musical instruments, plus write their own music. They have more talent in their little fingers than any other boy band around. Their harmony is unsurpassed. They are humble role models and salt of the earth people. They sold out stadiums filled with fans back in their day. England absolutely adores them. The Osmonds have lasted over the years because they are superb all around entertainers. I have seen Donny & Marie in Las Vegas where their show has been named the best show on the strip. As with everything, all good things must come to an end. I hate seing them retire one by one due to health problems. What I would give to see the Osmond Brothers together again for one last concert. But I have my wonderful memories. THE OSMOND BROTHERS ROCK FOREVER!
I've been a Osmond fan for 9 years now, Thanks to Andy Williams; if it wasn't for Andy Williams, there wouldn't been a performing Osmond family on T.V. or on stage; thank God that Andy Williams did let the Osmonds sing on his show and stay on his show, because The Osmonds got a lot of talents from being on the Andy Williams show and kept using their talents when they got off the Andy Williams show and started their own thing in the 70's;now they're are new generations of the Osmonds singing like their dad/mom known as Grandpa/ Grandma for Marie "Great" uncles/aunt for the 3rd generation of the performing Osmonds. The Osmomds will live on and I have to say, that they have my vote.
17
The Beatles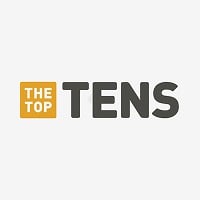 The Beatles were an English rock band formed in Liverpool in 1960. The members consisted of John Lennon, Paul McCartney, George Harrison and Ringo Starr. They were soon known as the foremost and most influential act of rock era. Rooted in skiffle, beat, and 1950s rock and roll, the Beatles later experimented ...read more.
If the Beatles are a boy band, then every other rock band is too - Weirdest-thing
People say "Not a boy band" well duh the word boy band was non existent. 1. Good looking 2. Had young fans, many female (and male) 3. Guess what Hanson, Busted, McFly also play instruments 4. Gary Barlow from Take That writes the songs.
80? Why the heck are One Direction above these guys? And directioners, don't kill me for saying that. If One Direction are still super popular for both adults AND kids in 2060, then fine. But these guys are legends - HonoraryViral
What I meant about Gary Barlow writing - he writes the lyrics for Take That. Like The Beatles wrote their own songs. Just in case you get confused with number 4.
18
Jonas Brothers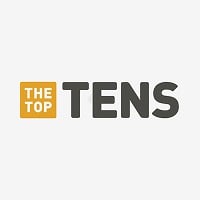 The Jonas Brothers are an American pop rock band. Formed in 2005, they gained popularity from their appearances on the Disney Channel television network.
This is very inaccurate and I beg to differ not only because this band is indeed in my opinion number 1 but because even as individuals the have accomplished a lot and deserve more recognition in their dedication, hard word and achievements.
Such an amazing band! Not only are their voices amazing, their lyrics deep, their looks gorgeous and their personalities so kind, but they write all of their own songs, and the music too! They all have big hearts and make some of the deepest, most beautiful music. They are so talent, they can all play the piano and guitar! And little nick who wrote most of their hits when we was only 14 - can also play the drums!
HOW CAN THEY NOT BE NUMBER 1? THEY ARE THE BEST. NICK'S VOICE IS UNIQUE AND EVERYBODY KNOWS JUST WATCH HIM SING "HAVEN'T MET YOU YET" AND "WHO I AM" AND JOE'S VOICE IS so HOT AND AMAZING AND KEVIN IS SO ENERGETIC AND ROCKS THE GUITAR. JONAS BROTHERS ALSO WRITE THEIR OWN SONGS AND PLAY THEIR OWN INSTRUMENTS.
Jonas Brothers are the most talented Band of the world. Three Brothers from New Jersey with million of fans around the world. And Their Music make people happy.
19
Bastille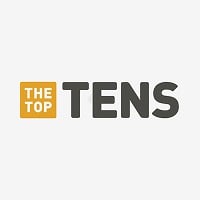 Bastille are an English indie pop band formed in 2010. The group began as a solo project by singer Dan Smith, who later decided to form a band. Beside Smith, the four-piece consists of Chris Wood, Will Farquarson, and Kyle Simmons.
Bastille isn't a boy band, but if they were, I would vote them up top! - MrHyde
Bastille isn't even really a boy band.
Bastille a boy band? - zxm
Though Bastille isn't a boyband, they are amazing.
20 Years & Years
21
Exo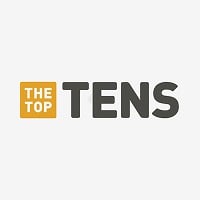 Exo is a South Korean-Chinese boy group based in Seoul. Formed by S.M. Entertainment in 2011, the group debuted in 2012 with twelve members separated into two subgroups, EXO-K and EXO-M, performing music in Korean and Mandarin, respectively.
Exo is just way more what 'Meets the Eye..' Have the Most Unique Concept of the Century..if you don't Agree then, Check out youself..and are Korea's Pride..They are Superflexible..Yet Unbreakable..Their Live Concerts are a ones in a lifetime event because Tickets get sold Out in Seconds...Come on What More we proof we Need to Stan Them..
One watch from their videos can leave you wanting more, from dances to singing and also looks, they bring new blood to the entertainment industry. Support EXO
Exotics we can do this we can't lose again! We are one. Exo fighting!
EXO a group with twelve members but with one heart. They work hard for their fans despite of their injuries. They make us, their fans, proud. Even though there are haters, they continue to work hard and prove that they really are one of the BEST BOYBANDS out there.
22
Imagine Dragons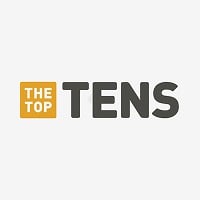 Imagine Dragons is an American pop rock band from Las Vegas, Nevada. Imagine Dragons' lineup consists of lead vocalist Dan Reynolds, guitarist Wayne Sermon, bassist Ben McKee, and drummer Daniel Platzman.
Calling them a boy band is a big insult to imagine dragons - RecklessGreed
I am sure it's a troll item. Why they'd be a boy band? - zxm
Why there guys are not on the list?
They should be at top 10
23
OneRepublic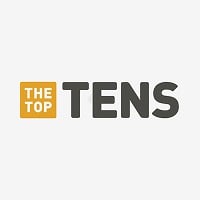 OneRepublic is an American pop rock band. Formed in Colorado Springs, Colorado in 2002 by lead singer Ryan Tedder and guitarist Zach Filkins, the band achieved commercial success on Myspace as an unsigned act.
Great band. Especially that "Counting Stars" song is awesome.
24
Big Bang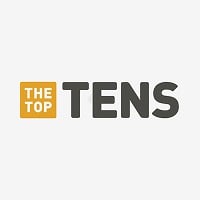 Big Bang is a South Korean boy band formed by YG Entertainment. The group consists of 4 members: G-Dragon, T.O.P, Taeyang, and Daesung.
They ARE the best. YG has the best bands and real singers and even though other Kpop bands like Shinee and 2am are good they don't even compare to GD's charisma and style and T.O.P. sexiness. Who dances better than Taeyang and who Sings better than Daesung. No one. And we can never forget the very cute adorable Senguri. Big Bang is amazing times Ten.
#18? No! Bigbang deserves higher ranks! All of them are talented and make great music! They have awesome vocal and rapper lines. Each of them have their own charisma and charms! VIP let's show our power!
A most wonderful band I've ever met in my life! A really band style and talent, I like looking at them as they sing songs. They expressed all tracks by heart and all their emotions. BigBang I love you so much!
Well vip's don't worry... We already know that our boys are the best boy band... They are talented.. They produced their own songs.. They create their own music.. They do the best performance on every stage.. They are the BEST... No one can beat them...
25
Il Volo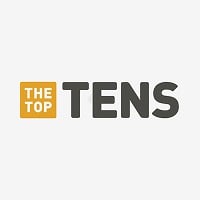 Il Volo is an Italian pop trio, consisting of singers: the baritone Gianluca Ginoble, and two tenors, Piero Barone and Ignazio Boschetto.They describe their music as "popera".
IL VOLO is in a class of their own as far as boy bands go. I even hate the thought of adding them to this list. It depends on whether your wanting sceaming, exhibitionism, pyrotectics, no real talent, banging on instruments, questionable words & gestures etc. This kind of stuff abounds. But, if you would like to hear real music, soaring voices, extreme talent, multilingual, 3 handsome gorgeous Italian young men, singing with famous singers, and having huge success both in USA and Latin America, listen to them just once, and you'll be hooked.I DARE YOU!
These three young men have just been on the scene for a very few years and they are soaring like on eagles wings. The most incredible voices to ever appear that can sing anything and everything. They drew crowds of over 10, 000 in Mexico City and over 19, 000 in one venue in So America. They can only be described as "unbelievable"!
This boy band consists of 3 young, extremely talented Italian singers. Gianluca Ginoble - Baritone, Piero Barone - Spinto Tenor, & Ignazio Boschetto - Lyric Tenor. They sings Pop/Opera. Both Pop & Opera. Soaring voices, unbelieveable ranges. Popularity raising all over the world very fast. Only 18, 19, &20 yrs old. All ages love them.
Il Volo is a group of TALENT. They're not like other boy bands who rely on auto tune to make records. Their voices are truly a gift from God and they are forever humble of their success across the globe. Gianluca, Piero, and Ignazio are so kind to their fans, working harder than anyone I know for them. They deserve this more than anyone. THANK YOU, Il Volo, for making me smile everyday and fly with your music.
26
Forever In Your Mind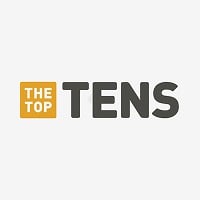 Forever in Your Mind is an American pop boy band formed in 2013, consisting of lead singers Emery Kelly, Ricky Garcia and Liam Attridge. Their debut EP, FIYM, was released on Hollywood Records on July 1, 2016.
Forever In Your Mind what happened to them did they break up someone answer I lost they were my favorite band ever now I don't listen to them lmao
Let's get the FACT that FOREVER IN YOUR MIND they don't LOVE US FANS ANYMORE THAT'S WHY THEY PROBABLY BROKE UP they don't care about us so lets move on to a new boyband
27
Hanson
Hanson is one of the best boy bands in the world. They are very intelligent and talented. They composed all of their songs and hits, one of these is the monster hit Mmmbop. They play the instruments where they create really good melodies. They all have beautiful voices. They treasure their fans. They're role models. They all have good attitudes, very down to earth and funny! That's why they have loyal and many fans around the world!
They were famous back then, but their music today is what makes them one of the best "boy bands" of all time if you care to call them that.

They write their own music. ALL OF IT. And they perform instruments instead of dancing with as little talent as some of these other bands out there.
Everything that has been said here is very true. Every song in their album is undoubtedly OUTSTANDING, I mean not just their singles but EVERYTHING in EVERY ALBUM. I know exactly why, because they sing from their hearts and that's really something that HANSON brothers really want to do all their lives.
HANSON started doing the charity works for TOM'S Shoes and taking fans on walking tours. They have been touring with their album, "The Walk", which was released in 2007, and leading mile-long walks at every stop on their US tour to support African relief causes... They really have amazing talents and big hearts!
28
The Wanted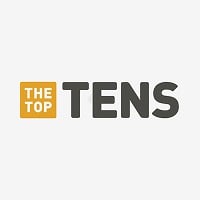 The Wanted are a British-Irish boy band consisting of members Max George, Siva Kaneswaran, Jay McGuiness, Tom Parker and Nathan Sykes.
Besides the fame and everything. They are a band who absolutely love their fans and show appreciation to them in every way they could with weekly mailers and videos. They would come out to their fans and give hugs and interact with them. Just generally very nice and sweet lads. Not many celebrities do this for their fans. They are very honest people which some people do not like about them however, it just shows they are being themselves and speak their opinions.
The WANTED don't only make great music they are also great people and aren't just pretty faces like one direction. They are different and amazing and I know that some people don't like them but I do and always will!
Not a wannabe One Direction whoever put that, they started before and Max George started singing way before One Direction he was in a boy band called Avenue in 2006.

The Wanted split before One Direction.
I don't remember The Wanted making a film.

I like boy bands for their music but comparing the good looks of The Wanted to One Direction... The Wanted win. They have nothing to the sexy charm of Max George.
I LOVE THE WANTED! And all you lot should to because they are AMAZING! If you have not yet heard one of their songs then go on you tube and check them out! Every single one of them are absoulutely gerogus! But my favourite has to be the youngest and cheekiest, NATHAN SYKES! Seriously guys check them out, I am telling you that you will like them and if you don't then - no affence but there must be something wrong with you! Xx Please it will be worth it! X
29
Migos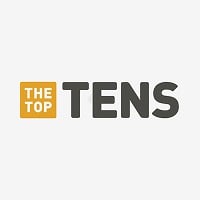 Migos is an American hip hop trio from Lawrenceville, Georgia, founded in 2008. They are composed of three rappers known by their stage names Takeoff, Quavo and Offset.
I know a lot of people might disagree with this but I think Migos is fire. Offset and Takeoff kill their flows and Quavo is a pretty good hook master. - AlphaQ
Their raps are the best! Go, migos
One of their best raps I think is
Bon Appetit
Actually I would consider Bon Appetit as 1 of their worst but these guys can be really good. Offset and Takeoff deliver amazing flows. Quavo might nit be that amazing but he can still make a song fun.
~ AlphaQ
30
Twenty One Pilots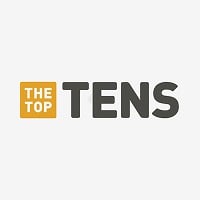 Twenty One Pilots is an American musical duo that is originally from Columbus, Ohio, who are best known for their songs "Stressed Out", "Heathens" and "Ride". Currently there are two members, Tyler Joseph (lead vocals, piano, keyboards, synthesizers, ukulele, bass and guitar) and Josh Dun (drums and ...read more.
Kokopawley no don't be sexist (what they look like, don't play instruments), and fans are not just teenagers women also like boy bands and
I love Twenty One Pilots! My favourite songs by them are Guns for hands, Doubt, The Judge and Message man. - Catlover2004
But they aren't a boy band. Boy bands don't play instruments and their fanbases consist of teenage girls who only care about what the band looks like... - Kokopawley
THEY DESERVE TO BE HIGHER! THEY ARE THE BEST
31
TVXQ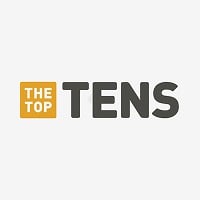 TVXQ as five was the best but I still love homin! They're sexy and amazingly talented. They deserve to be number 1. Never has there been a band that has comforted me, made me cry, and made me feel so happy until TVXQ. I love you so much. TVXQ FIGHTING! AKTF!
As a member of the biggest fanclub in the world, Cassie's can't help but say TVXQ is the best boy band. Not only are our boys talented, and good looking, but their personalities are what make us love them more! Their songs are wonderful, and while three stars are currently gone, Cassie's will Always Keep The Faith. No one can beat the Rising Gods of The East
... UMM, How can I describe the five gods of east!
They are a legend, and even though they separated to be JYJ and TVXQ, I still love them and I will always support them. Their music is mesmerizing, their voices are enchanting and unique, even their soul is magical. And Their solos are beyond description. If you haven't listened to any of their songs, then you're missing a lot. You gotta hear them
I love them for their beautiful songs and amazing dances.. They are so cool and I've falling il love with them since their debut... They are five and always be five... Always keep the faith to all cassies..
32
SS501
SS501 is the best band, Kim Hyun Joong, Heo Young Saeng, Kim Kyu Jong, Park Jung Min, and Kim Hyung Jun are the best
I love them I think you all don't know their songs and them properly
We love them. you're the best.
Yrs they are amazing
33
Shinee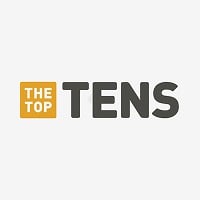 Shinee is a South Korean boy band formed by SM Entertainment in 2008. The group is composed of four members: Onew, Key, Minho, and Taemin. Originally a five-piece group, vocalist Jonghyun died in December 2017.
I love them! They are hot, sexy, and stylish they have great music that easy to dance too I hope they make it international some day
The 5 shining boys have more achieved then most of the Britain babies. Super Junior, Fighting. SHINee, Fighting!
What can I say about SHINee? Their names say it all! Onew, Jonghyun, Minho, Key and Taemin are not only five singers in a band but are five member of a family. Moreover, they shine in everything from variety to dramas. Also, both their dance choreography and vocals are out of the world. Not only that but they have never ever lip-sync in any of their performance! So therefore, they are a band that I cherish and look up to the most!
This band name really suit the member in the band because they are cute, hot and also the way they treat and support each other as family is so perfect. They're absolutely amazing! They're my idols! Their songs and voices are beautiful and catchy. I hope to see this band in top 5 best boy band in the world one day. FIGHTING SHINee
34
Nu'est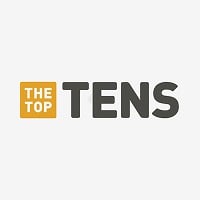 NU'EST is a South Korean boy group formed by Pledis Entertainment consisting of JR, Aron, Baekho, Ren, and Minhyun.
Nu'est fighting. LO/Es Vietnam always stand by you
Nu'est is so handsome and I love Ren Nu'est very much
I love nuest. I love ren so much. Nu'est will return with a powerful style and Mature
L.O. /. E Vietnam always love you. Nu'est fighting
35
Union J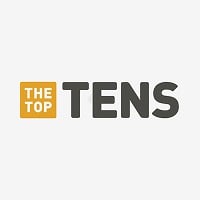 Union J are an English boy band consisting of members Josh Cuthbert, JJ Hamblett, Jaymi Hensley, Casey Johnson and previously George Shelley.
I KNOW that UNION J is the best boy band. They are actually #1 but they are a new boy band and they are just getting started! What I know is that there voices are VERY BEAUTIFUL and there music ALWAYS touches my heart! I know that 1D is really famous & I know why! They just had a good timing! But if you just listen to them live, only 2 of them can sing & 3 DON'T! I know 100% that one day Union J will stand in the top 10 boybands & even maybe the FIRST BOY BAND, and why? The answer is simple... ALL FOUR CAN ACTUALLY SING LIVE! They have funny & beautiful personalities. & for the Directioners this is my openion that not all of them can sing live, not only my openion but a lot of people think that too, so don't get me wrong. UNION J IS VERY TALENTED and if you don't believe me, go to YouTube and listen to one of there songs LIVE! Then you will see how wonderful they can actually sing!
When someone called The Wanted a wannabe One Direction. I think Union J more of that but I like Union J.
Union J is such a true boy band. They are honest in their music and you can actually feel what message they try to get across. Even if they didn't win in XFactor 2012 I know that they will be big. They have already released 2 singles called Carry You and Beautiful Life.
To me union j are 1st, yeah I am a huge jcat, and when directioners and other fan bases call them union j it makes me so angry that I think of one direction and other bands as a dot! I know other fan bases will disagree with me on this and to be honest I don't really care! The first time I saw triple j and just monkey loving George, I I instantly fell in love. So I have been there from the start along with a billion other jcats. I know union j aren't the next Beatles for all you, they are to us jcats. Union j don't copy one direction for all you liars out there thinking it! They did say they are the next one direction. But they didn't mean personality and crap they meant in the charts hitting number one! Get union j to the top!
37
Bangtan Boys (BTS)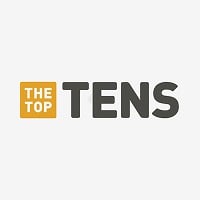 BTS, also known as Bangtan Boys, is a seven-member South Korean boy group formed by Big Hit Entertainment.
LOOK AT THEM...really look at them, tie it all up. each in their own right can stand alone. Unique individuals, creating their own music in an arena of just get out there and do the same dance move over and over. To step against the grain and dare to stand up and address issues that just aren't talked about or acknowledged, the support they gave each other. While being very much individuals, they are not a group. They are family that has actually bonded. They withstood many obstacles, stones, and thorns thrown at them and have arisen victorious, all the while with still love and humility in their hearts.
Nah, they're kinda generic and I don't see any personalty in their songs. - AlphaQ
Needs to be higher! They have talented rappers, vocalists, and dancing skills, plus they have hilarious personalities! Also, their lyrics are incredible! I mean, who else writes songs about how you shouldn't take your parents' money for granted and how you shouldn't spend so much time on your phone!
Why is BTS lower than some boy groups who have broken up because through hardship they've been able to keep it together I feel they should be way higher than 40
38
Mindless Behavior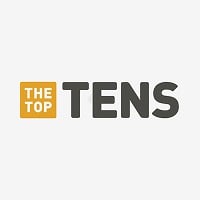 Mindless Behavior was an American boy band, best known for the singles "My Girl" and "Mrs. Right", produced by Walter Millsap.
Mindless Behavior should be in the top 10 because not only they can sing they can also dance. They are inspired by many artist like Michael Jackson and Chris Brown. They are also some of the cutest boys on earth to tell the truth. STP
They should be in the top 10 because of their unique voices and not like most of the boy groups listed they can dance like some of the best dances in the world from Michael jackson to chris brown
MB IS THE BEST BAND EVER I LOVE THEM SO VERY MUCH they INSPIRE ME TO BE WHO I WANNA BE AND TO STRIVE TO DO MY BEST IN WHATEVER I DO THEY DERSEVE TO BE IN THE TOP TWENTY at least GOD BLESS THEM AND I HOPE TO BE LIKE THEM ON DAY...
MINDLESS BEHAVIOR IS THE BEST BOY BAND IN THE WORLD. THEY ARE SO TALENTED. THEY ARE VERY GOOD LOOKING AS WELL(;
FULL PACKAGE BABY!
39
The Vamps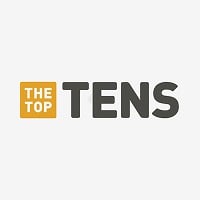 The Vamps are a British pop rock band consisting of Brad Simpson, James McVey, Connor Ball and Tristan Evans.
I love the vamps! Besides 5SOS and 1D they are awesome! So talented! Catchy music, I bet they'll be recognized for it soon!
These boys may not be as popular but man if you listen to them you would understand why they've come so far. like really they are so sweet and great friends with awesome aussie and british bands (1D and 5SOS)
Them and Shawn Mendes sound great in the Oh Cecelia music video!
I agree that the vamps are superb... They should be in top 5... But please one direction is not bad influences... They are the best and will be... I should agree the vamps are really good
40
98 Degrees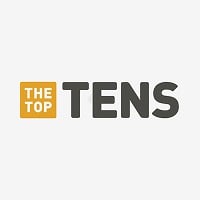 98 Degrees is an American pop and R&B boy band consisting of four vocalists: brothers Nick and Drew Lachey, Justin Jeffre, and Jeff Timmons.
Some of the best songs like because of you and invisible man. Great group
Nick lachey is my dream father well he have a great voice
They are good. very good.
Amazing!
41
Brockhampton
One of the best boy band of all time, have to be in the top 10 easily
Listen to SISTER/NATION and then tell me they're not the best boyband.
They made me realize that I was gay.
It's the best boy band since one direction
42
New Edition
They are a cool group and they have really great music!
Should be number one 30 plus years strong
Best boy band of all time
I partirticularly don't vote I'm sandra bethune's daughter ex-member 110 who had the god sister melissa fortenberry go by way of tina turner 2 years ago married to a crimmnal
43
Emblem3
They are the best band ever. Even though they might only have 2 people now, they do EVERYTHING in their power to make their fans happy and to produce good music. Their lyrics are heartfelt, tearjerking, and make you want to dance all at the same time. They have amazing voices, even better personalities and are all around good people who just want to produce good music. They don't care about fame or money, just the music and making others happy. And isn't that what its all about?
With only the power of two, they've come so far in the history. I don't know if you're reading this Wes but I am a great fan of the Emblem 3. I am a great singer and hope to join the Emblem 3 one day (As long as it exists)
They are amazing. The lyrics to all the songs are perfect and the good looks certainly help top!
I love you guy and sorry about drew Chadwick!
44
Swedish House Mafia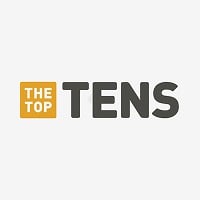 Swedish House Mafia is a Swedish house music supergroup consisting of Axwell, Steve Angello and Sebastian Ingrosso.
SHM is not a boy band. They are old enough to be called men.
45
Magic!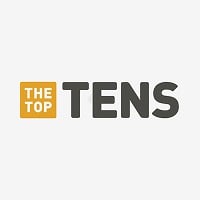 Magic!, originally stylized as MAGIC!, is a Canadian reggae fusion band based in Toronto, Ontario, Canada.
Rude is an awesome song.
46
Boyzone
I have been listening their songs since I was seven years old. They are the greatest boy band ever in the history according to my point of view. 'PLEASE GUYS NEVER SPLIT UP AGAIN. 'May Stephen's soul rest in peace.
The only reason these five lads haven't made it higher up the list is because only Stephan and Ronan sing. But they're true superstars!
As a 90's kid I would have put boyzone on a higher rank... They have d heart in singing
This should be on top 10, not one direction or other teen
47
Bay City Rollers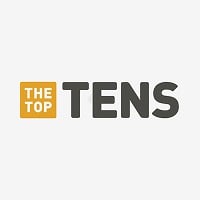 The Bay City Rollers are a Scottish pop band whose popularity peaked in the mid 1970s. The British Hit Singles & Albums noted they were "tartan teen sensations from Edinburgh", and were "the first of many acts heralded as the 'biggest group since the Beatles' and one of the most screamed-at teeny-bopper ...read more.
BCR's STILL have a massive WORLD WIDE fan base that have been loyal since the 1970's. They conquered America which most bands today fail to do and if a band today does manage it they have had A LOT of management input and influence. Their music is still played and there is a Radio station that every Wednesday afternoon plays Bay City Rollers songs for 2 hours. I have ALWAYS been a fan and ALWAYS will be. They were our first lovecand will always hold a special place in ALL fans hearts.
I think they are the best band, I have always loved their music. The best 100% now and forever.
The best ever now & forever!
A world wide Fan base can't be wrong!
48
Hey! Say! JUMP
I personally do not belong to JUMP fandom anymore, yet I should say that JUMP is awesome! It consists of ten brilliant members (and now it's only 9). Hey! Say! JUMP is not a kind of Idol Group that you can find it anywhere, it's rarely to be found. They can not only sing, dance, and act, but also acrobat, play instruments, and even arrange and write a song. They even can change their form from boy band (? ) into a band. Their real life is also awesome! Some of them are also smart. They also have a good attitude towards their fans.
Hey! Say! JUMP are amazing! They're extremely hard working and so inspirational. They deserve much more recognition globally than they already have and I hope they keep going for ages!
Hey! Say! JUMP is idol group from Japan that consist of 10 boys..
Yamada Ryosuke, Yuto nakajima, chinen yuri, Okamoto keito, Yabu kota, Daiki arioka, Yuya takaki, inoo kei, Hikaru Yaotome and Ryutaro morimoto
Well, what can I say? THEY ARE MY ULTIMATE INSPIRATION! I've known these guys since temporary Hey! Say! 7 days, and I've seen them grow. Somehow, I have been with them since day 1. Their concerts are truly amazing. I've seen one, the one in Hong Kong! These guys can sing, dance, act, write songs, play instruments and do death-defying stunts! And these guys do not forget about their studies! Three of them are now at college! I LOVE THEM FOREVER
49
Menudo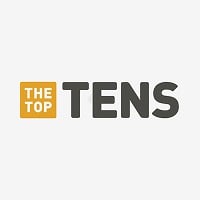 Menudo was a Puerto Rican boy band that was formed in the 1970s by producer Edgardo Díaz. Menudo was also one of the biggest Latin boy bands in history, releasing their first album in 1977. The band achieved much success, especially during the 1980s, becoming the most popular Latin American teen musical ...read more.
An awesome boy band with catchy songs. Should be higher.
Amazing.
50
JYJ
JYJ truly deserves to be on the #1 position for being a three-member group who have created amazing craze amongst fans in a matter of less than 2 years and still going strong amongst fans. They're brilliant as artists and as persons and have written and composed their own songs, which they sing during their concerts! JYJ's world tour concert of 2011 has created huge waves not amongst fans of Asia but also in U. S and other European countries. They are internationally acclaimed and are even now composing new songs! Jaejoong, Yoochun and Junsu- JYJ truly deserve to be #1 as a boyband! &
JYJ! They are not just your regular Kpop group. These three men have been around the world and have completed the first ever and true WORLDWIDE tour. Unlike other Kpop groups that only go to two or three countries, JYJ made stops in every corner of the world and were successful.
JYJ that have only the most distinctive voices, can reach high notes, singing with a variety of tones and the only boy band that can sing with a beautiful timbre, members can act, dance and play musical. They also received many awards.
JYJ is the best boy band I have ever since and they sing not only in Korea but also in foreign countries and really love their fans. Jaejoong, Junsu and Yoochun really, definitely deserve to be number 1 boyband.
PSearch List