One Direction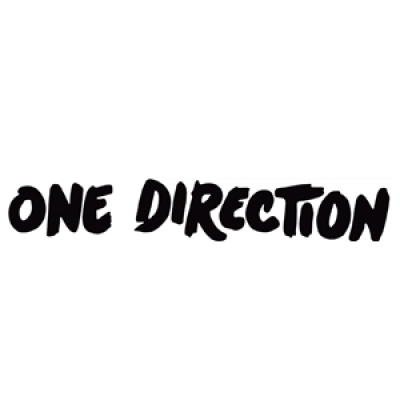 Uploaded by NicholasYellow
Info
One Direction (commonly abbreviated as 1D) were a British-Irish pop boy band based in London, composed of Niall Horan, Liam Payne, Harry Styles, Louis Tomlinson, and previously, Zayn Malik until his departure from the band on 25 March 2015. The group signed with Simon Cowell's record label Syco Records ...
read more
.
Comments
Top
Popular
Newest
ONE DIRECTION IS THE BEST BOY BAND EVER. THEIR VOICES ARE SO DIFFERENT FROM THE OTHER BOY BANDS AS WELL AS THEIR MUSICAL STYLE AND GENRE. THEY HAVE STRONG POP VOCALS AND THEY CAN TAKE ON DIFFERENT GENRES. THEIR VOICES ARE SO VERSATILE. THEY DON'T ONLY HAVE THE TALENT BUT THE LOOKS AS WELL. THIS IS MY FAIR OPINION. BELIEVE ME I'M ALSO A FAN OF THE OTHER BOY BANDS HERE. DON'T THINK THAT I'M PLAYING FAVORITES HERE. I'VE LISTENED TO THE OTHER BOY BANDS VOCALS BUT I'VE CONCLUDED ONE DIRECTION'S VOCALS ARE THE BEST. THEY MAY NOT BE DANCING BUT IF ONLY THE VOICES ARE TALKED ABOUT, THEY'VE GOT THE BEST. THEY HAVE A VERY SUCCESSFUL FUTURE THAT AWAITS THEM. I ENVISION THAT THEY WILL ACCUMULATE MANY AWARDS AND ACCOLADES BOTH LOCALLY AND INTERNATIONALLY, THEY WILL CONTINUE TO EXCEL RECORDS AND MAKE AMAZING FEATS AND RECORDS TO THEMSELVES. I WISH ONE DIRECTION THE BEST AND GOOD LUCK TO THEM.
One Direction is THE first band I've fallen in-love with from the beginning. They started as solo artist in the show X-Factor and made its way through boot camp, but was put in a group so all their talents wouldn't go to waste. Since then, they had stolen millions of girls' hearts nationwide. I feel that people who 'hate' them should give them a chance because they are different than all those other bands where they 'show-off' and try to be cool as they can be. One direction is not afraid to be weird, and embarrassed. For example, LARRY STYLINSON. A couple name (made by fans) between Harry Styles and Louis Tomlinson. They try to give all their supporters the best by taking time with them when they can. Some lucky fans find and meet them on the streets just roaming around, and they do actually talk to them. I'm a proud directioner.
I am so proud to say that I'm a Directioner. I have total respect for bands like Backstreet Boys, Westlife and Take That. I grew up listening to those when I was just a little kid. But, I honestly have to say that One Direction is the most awesome and amazing boy band ever. All of the members have something special, and when they're together, they are totally perfect. No offense to all the ELF's and KPop lovers out there, but One Direction is way better than Super Junior. I hope to see more of 1D soon: they deserve all the fame they're getting right now. Such beautiful boys they are!
Look at them, its not just there look it's there voice, personality's and everything. There music is so inspiring and also in bands you always get the one who can't sing as good but with these they each have a different voice that's amazing! Basically they sing like angels. They haven't changed one bit because of fame and honestly I don't think they will. I have herd stories over social media sites saying how they use to cut and try and commit and horrible stuff like that but One Direction have made them realize everybody is beautiful in there own way. Thanks to One Direction less people are cutting and stuff.
One Direction I believe may be the best boy band. They all have unique qualities to their voices that makes songs sound very good. They also have really contributed plenty of time to songs. One Direction do really well at showing they aren't part of the 'Music Industry Machine' like in their music video 'Best Song Ever'. They have come far to where they are today, and I'm very proud of them.

I would also like to express how much I dislike people who 'hate' on them. I don't know why, but people literally go out of their way to hate on someone successful such as One Direction or other great bands or singers. I don't understand people who make hate pages or make a whole list on why they dislike them, especially if they don't know them quite well. If they don't like it then they don't have to waste their time thinking about it.

I love One Direction, and I hope they continue on for a long time. - CuntsCuntseverywhere
I would like to tell you that from the beginning when I had my own computer I knew many singers but when I know about ONE DIRECTION then I have chosen them to 1st rank I ever seen the best boy in the world of their quality and they are the best singers. They are 5 boys they all are equal in quality of sharing and different types of good habit and they are in UK so they are BRITISH I would like you to know that you follow them I mean in twitter or any other types of websites. If you listen their one song like kiss you or what makes you beautiful then you will know how they are amazing...
One Direction is AmaZAYN, ExtraordinHARRY, PhenomiNIALL, FabuLOUIS, and BrilLIAM. They are the BEST! They are very inspiring. Young lads with Great Dreams.1 Band, 1 Dream, 1 Direction.
One Direction are THE best boy band I've ever come across. I'm 13 and I've listened to the Beatles, West Life, Take That, The Backstreet Boys, and N*SYNC... But 1D are the best! They have this thing about them that make girls go nuts. They are sweet, polite, handsome, talented, funny, and down-to-earth. I'm not one to pick favorites, so I won't. They're all equally beautiful and talented. One Direction is a band you cannot get out of your head!
One direction should win, they aren't just pretty faces as some people think, I do not know why the critics, They are only fulfilling his dream, and they deserve to be where they are, They're fun, spontaneous, beautiful, incredible singing... And above all, are REAL, People who criticizes them is only jealous, They are a wonderful boys, And people who say otherwise are too blind to realize they are wrong
I Love My Boys: Harry, Louis, Niall, Liam and Zayn, they are One Direction, and I am proud to say I am a Directioner
One Direction is the best! Their songs have an optimistic feeling to it and can make you feel like you can do anything. Put together with an upbeat sound, lyrics, and vocals you have amazing songs. Along with their musical talent, they also have each of their separate styles which help complete a boyband. Everything put together makes them one of the best bands in history!
I truly love One Direction! They are all sweet, caring, hilarious, cute, beautiful, great singers, random, and all of them have lovable personalities. They are truly the best boy band in the world. If you here one of their songs you would either jump around in joy, say it's something you relate to, or start to have one direction infection! You just have to love the 4 Britains and 1 Irish boy that make one direction! :-D
Wow, I'm so crazy about them! I was sure they are in the top 20! Vote for them :))) and yes, I am a Directioner and I really like harry *___* they are so handsome and their voices are so... Amazing! I love everything about them! Every single song of the album is great and their personalities are all individuals! And they are very very very funny. I LOVE THEM!

(soryy for the spelling or grammar mistakes, I'm German)
If you guys want british boyband to be at the top, than vote one direction. I'm a Directioner and I believe that if they can get more better and famous than the winner of x factor, than it means that they are way super better than the others. I love harry but not because of his flirt but his super lovely voice. Go ONE DIRECTION.
One Direction is amazing, they are handsome, they are amazing singers and the best boy band, I've heard since the Beatles... When they got together at X Factor, I was so surprised and incredibly happy for them. I really wish I could meet them in real life, they seem to be funny, flirty and really nice. So please never stop singing one direction.
There are no words to describe how amazing they are. Definitely will be number one soom enough because they have beat out most of the other top boybands in the world already and they were formed in 2010... 2 years ago. Yeah. They have achieved so much and everyone loves them and they are just perfect in every single way
One Direction has to be one of the most successful artist out there right now. The songs that they make is really good and has the lyrics that a typical boy band would sing to their fans. I personally enjoy one direction because of the way they express the music and lyrics that they make. the may still some parts from other amazing songs but they still make the song way different from the original. One Direction also have a HUGE amount of fans that are loving and dedicated to the 5 guys. Even though One direction don't dance like the Backstreet Boys and NSYNC, They are still unique, amazing and successful in the music industry.
One Direction is the best boy band EVER! People tend to judge them more on their pop era when they first got started with songs like "What Makes You Beautiful" (which is still a wonderful song), but they don't take the time to listen to their newer, VERY cool songs like "Drag Me Down" or the heart-wrenching, tear-jerking "If I Could Fly" (written by Harry! ). 1D were the ones who really brought the style of boy bands back, after it began to die out with The Wanted and the Jonas Brothers. But when they entered the boy band scene in 2010, they were different, they were fresh, they were new. They don't dance, and, unlike most other boy bands, they actually write their own music! And Niall plays the guitar very well, so it can't be said that no one in the band doesn't play an instrument. I am so proud to be a Directioner, and always will be. Their voices are my life, and they deserve to be ranked as the #1 boy band!
Even though One Direction just got discovered 3 years ago on the X-Factor they are without a doubt the most talented, cute, and laid back boy band EVER! And I am 100% sure that One Direction if not already... In a couple of years they will be bigger than the bacstreet boys or the Beatles themselves. With all that they've accomplished hitting the charts as #1 in not only the UK but in several other countries beating records and making history everywhere. I am proud of my Boys, and I'll always be a directioner
Niall Horan, Harry Styles, Zayn Malik, Louis Tomlinson and Liam Paynes are the ONE DIRECTION! Their concert tour got sold out 10 seconds, their FIRST TOUR. While their ARENA tour got sold out in about an hour! They have the record for fastest sold out ARENA AND CONCERT TOUR! They oly been in the business for 1 year THEY ARE THE BEST! And after more years, they'll be BIGGER THAT WESTLIFE AND BACKSTREET BOYS, BUT IT'LL BE A LOT MORE LONGER AND THEY HAVE TO WORK a lot HARDER!
You have got to be kidding me One Direction should be number 1! One Direction have been a part of my everyday life since I began to like them. I have countless posters of them in my room and all there songs. I have been told by all my family to stop liking them but I refuse. I have got up at insane hours in the middle of the night to see there faces. Me, my brother and my best friend Issy are the biggest fans. I have been saving up for months to buy tickets. We are still waiting for them to announce there Australia tour. PLEASE COME TO Australia! I love you so much a couldn't live without you in my life. Vote ONE DIRECTION!
Zayn louis liam harry niall... Those boys have changed my life (and of many other girls too I guess) they made me and SO many other girls feel beautiful. In just a little over a month they made fall in love with them... They make women all over the world feel perfect and people everywhere from africa to america happy.. That is quite an achievement.. That's why they are always on the top in my world.. That's what makes them our idols... That's what makes them beautiful.. Xx
I love them so much! They should be number 1, not Backstreet Boys! I'm so proud to be a Directioner. One Direction is the best band ever! A lot of people say the Beatles are the best band ever, but they not even a band! They broke up as soon as they became big! How could a bunch of dudes that aren't making music together possibly call them selves a boy band?! That will never happen to One Direction, they're like brothers! They will never break up, never ever ever break up, ever! I love those boys more than anything! Backstreet Boys don't have awesome inside jokes like 1D does! Backstreet Boys are stupid, only people with metal issues would give a crap about them! Sorry, I just love my 1D! X0X0 Love you lads!
BEST BAND EVER! How is this not #1? Seriously I mean did you ever hear more than this? It's like an amazing song. So is What makes you beautiful. I feel like everyone in the world should be a directioner! I mean they sing perfectly, their song's are perfect, this better get to #1 soon. Because they are the most perfect band on EARTH!
I love one direction. Honestly amazing live, fab singers, they are cute and have amazing personality they always make the atmosphere in concerts amazing and energetic. They try their best to please fans and try to give them everything they want they even check to see if fans are okay when they cry in concerts. They are so inspirational and they put up with hate. They save peoples lives and not to mention that even though they make mistakes they try to fix them any way possible
One Direction is the hottest boy band out there. They are cute, hot and they are just amazing. Their music is excellent and so good that I actually will get overwhelmed because they are so good. I am a 200% Directioner. I love One Direction so much I probably talk about them 100 times a day. I always talk about Harry too. He is the love of my life. He is amazing. One Direction is amazing! I hope they are NUMBER ONE!
Related Lists

Best One Direction Songs

Best Songs From One Direction's Midnight Memories

Best Singers in One Direction

Best Songs From One Direction's Take Me Home