Best Boy / Girl Bands In the World
The Top Ten
1
Super Junior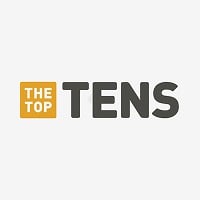 Super Junior is a South Korean boy band. Formed in 2005 by producer Lee Soo-man of S.M. Entertainment, the group comprised a total of thirteen members at its peak.
Super Junior THE LAST MAN STANDING! Best boyband forever! And it's true!
I have seen lots of bands but, super junior has another feeling, in watching, hearing their songs etc.
And we should vote for the best that means we should all vote for super junior because they deserve it
Super junior super junior super junior super junior super junior super junior super junior super junior super junior super junior super junior super junior super junior super junior super junior super junior super junior super junior super junior super junior super junior super junior super junior super junior super junior super junior super junior super junior super junior super junior super junior super junior super junior super junior super junior
815 Comments
2
One Direction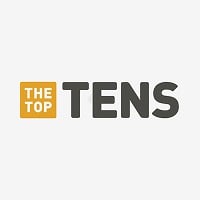 One Direction (commonly abbreviated as 1D) were a British-Irish pop boy band based in London, composed of Niall Horan, Liam Payne, Harry Styles, Louis Tomlinson, and previously, Zayn Malik until his departure from the band on 25 March 2015. The group signed with Simon Cowell's record label Syco Records ...read more.
The first time I heard about them was their 1st X-FACTOR audition online. I FELL IN LOVE! They are amazing, their lyrics are so good, anyone can feel them... They are amazing in every way, not just they are famous I gotta love them, but in the X-Factor the songs they chose had meanings... They were so Amazing and still are.. Their style is what I most love, They are perfect, perfect in a human way (perfection isn't real). They are The Best Boy Band In The World and They should be in a higher position.. They are amazing. Thank god this isn't twitter, because its hard to describe them in 140 characters.. They are amazing, and I never want it to end, but it will, and us directioners will have to face the truth of that.. I am really sorry for saying that, but it will hurt the most if we don't accept. Let keep them together for now, and thank god they are together... I LOVE THEM, and I am In love!
I love them and are in love with all their solo songs and I am in love with Harry Styles
I love one direction
I hate one direction when my friend heard they were braking up she snapped all there discs that she had in half
For bands like this one, people don't care about their music it seems. Only about the looks of the band members. Like seriously, when do you ever hear anyone saying One Direction's music is good? Never! But you always hear things like this: "Oh they are so hot! They make me all wet! " - RogerMcBaloney
145 Comments
3
Girls' Generation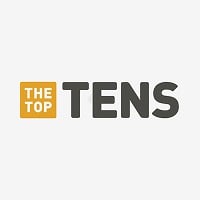 Girls' Generation, also known as SNSD, was formed in South Korea, in 2007. The current members are Taeyeon, Sunny, Tiffany, Hyoyeon, Yuri, Sooyoung, Yoona, and Seohyun. Jessica left in 2014. They are known as the second best selling girl group of all time, Korea's National Girl Group, and one of ...read more.
They are The Queen of Kpop and one of the strongest Kpop Pillar in Korea.. They deserve to be on 1st place
Ever since 2007 these girls were around embracing their fans with phenomenal music videos, songs, and their Amazing vocal and dancing abilities, and it is coming from the Hard work they've done before debuting and after perfecting every pitch, every note every dance move
Cute! More cute than the other group music all time! Dancing well and singing well. Girls' Generation makes me feel the heat.
Girls generation is the best! No one can beat them! Many people ask me about why I listen to girls generation when I don't know what they are speaking but it's all about the talent here not the language
23 Comments
4
Blink Indonesia
Blink you are awesome, always keep calm and be the best for all
Love you kamu BLINK
Blink is the best one from Indonenesia, have a good voice, and good attitude, Blink love you...
ELF ALWAYS WITH SUPER JUNIOR
3 Comments
5
Fifth Harmony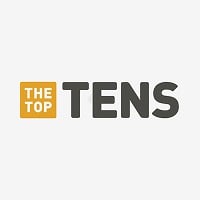 Fifth Harmony is an American girl group based in Miami, composed of Ally Brooke, Normani Kordei, Dinah Jane, Lauren Jauregui, and previously, Camila Cabello until her departure from the group on December 18, 2016. The group signed a joint record deal with Simon Cowell's label Syco Records and L.A.
I love their songs, they are all so talented! I can't choose my favorite, they are all such talented singers. They have a lot of potential.
Fifth Harmony is the best girl band of all time! They deserve to be much more than this position! They put a lot of effort into their music and are just flawless. They are all very beautiful.
I love 5th harmony
They are the reason why I live in this world so...
17 Comments
6
Big Time Rush
Best boy band with quality music and send out a positive message for the kids out there and no inappropriate language in their songs either! They have worked hard to get their name through the show and deserve a double credit for that
Best band ever put together
I agree the should be first
They should the first!
5 Comments
7
Little Mix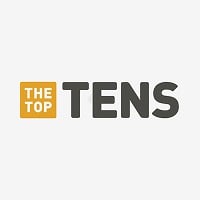 Little Mix are a British girl group formed in 2011, consisting of members Jade Thirlwall, Perrie Edwards, Leigh-Anne Pinnock, and Jesy Nelson.
Little mix songs are catchy than fifth harmony
Little Mix has the vocals, chemistry, talent, and creativity a girl group needs
Better than bloody fifth harmony
So the best popular. better than stupid groups like fifth harmony
71 Comments
8
S4
Amazing boyband in Indonesia, Just S4, Love You S4
9
2PM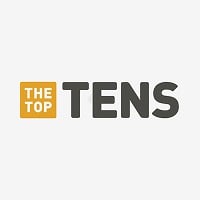 They have a Good looking, Amazing Dance and Voice. Always give the Best to our Fans that they have.
They are the hottest boys ever...
Always give unique moves.. Love you 2pm
Monsters of kpop
10
f(x)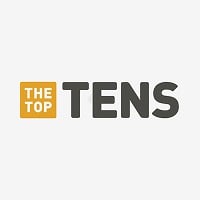 Go f (x) you're my best girl group
F(x) is the best
F (X) is the best band in the world!
Love you fx so much you are my life and you are the best all me u know that
9 Comments
The Contenders
11
2NE1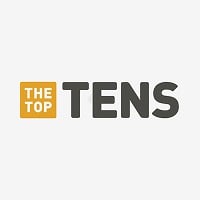 2NE1 was a South Korean girl group consisting of Bom, Dara, CL, and formerly Minzy. The group was formed by YG Entertainment in 2009.
Most internationally renowned Asian girl band. Each members have their unique talent, charisma and swag. So much better in live performances than any other kpop girl group. They are not stocked in one concept, kind of melody and type of music, every comeback is a daebak performance.
LOVE 2ne1! THEY ARE AWESOME and nit all about style.
Love 2NE1 so much they are the great artist and very talented!
Best Korean artist in the world
8 Comments
12
SM*SH
I heart you, #SELALU TENTANG KAMU :)
SM*SH. Low profile, energetic, friendly, charming, amazing, sophisticated, specta, charismatic, sigma and etc
Sm*sh my inspiration.
Sm*sh my motivator.
Low profile, energetic, friendly, charming, amazing, sophisticated, specta, charismatic, sigma and etc
SMASH BOYBAND NUMBER ONE IN INDONESIA, BOYBAND IS MY INSPIRATION, I SMASHBLAST FOREVER.
I LOVE YOU FOREVER SM*SH... KEEP SUPPORT SM*SH FOREVER #say to peace "V"
11 Comments
13 Wonder Girl
14
TVXQ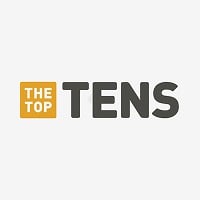 They are the best kpop boy group out there no girl or boy group can compare to the five rising gods of the east
I love you TVXQ
Bbboooy in the army 😭
TVXQ ❤️
15
SHINee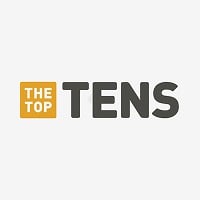 Shinee is a South Korean boy band formed by SM Entertainment in 2008. The group is composed of four members: Onew, Key, Minho, and Taemin. Originally a five-piece group, vocalist Jonghyun died in December 2017.
Shinee who has 5 vocal 5 visual and 5 dancer
I Love shinee I hope shinee when!
I love shinee!
Love! Especially taiemin awesome dancing
5 Comments
16
Emblem3
Hi guys I love this boy band toomuch x kayleigh
17
EXO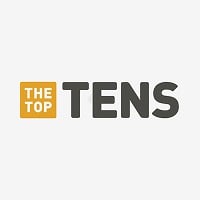 Exo is a South Korean-Chinese boy group based in Seoul. Formed by S.M. Entertainment in 2011, the group debuted in 2012 with twelve members separated into two subgroups, EXO-K and EXO-M, performing music in Korean and Mandarin, respectively.
I think they are going yo be 1 of Asia's best boy band
Exo exo exo the best group in the world we are one fighting
Exo you're kings of kpop and you're my best boys group go
They are the best boy band for me
27 Comments
18
Big Bang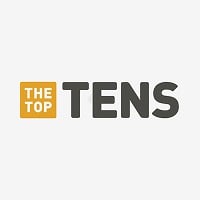 Big Bang is a South Korean boy band formed by YG Entertainment. The group consists of 4 members: G-Dragon, T.O.P, Taeyang, and Daesung.
Big bang kings.
Top
Fighting
Amazing
19 SS501
20
Backstreet Boys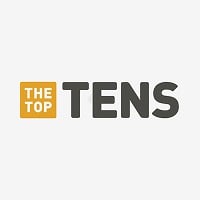 The Backstreet Boys are an American vocal group, formed in Orlando, Florida in 1993. The group consists of AJ McLean, Howie D., Nick Carter, Kevin Richardson and Brian Littrell.
My fave American boy bands.
1. Backstreet Boys
2. NSYNC
3. New Kids On The Block (More 80s/early 90s I only really know Hangin Tough which was early 90s, like British boy band which was 80s/early 90s but are back Bros "When Will I Be Famous")
All-time best boy-band. Don't agree? Listen to "Backstreet Boys - I want it that way" 3 times, see if you like it
They're still making amazing (full of meaning and heartfelt emotions) music.
What! Backstreet Boys is far far far more better than above mentioned bands
3 Comments
21
Arashi
I love arashi 😘
22 MBLAQ
23
Westlife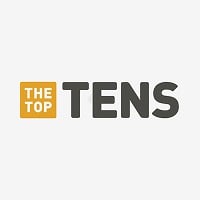 Westlife were an Irish boy band, formed in July 1998 and disbanded in June 2012. Originally signed by Simon Cowell and managed by Louis Walsh, the group's final line-up consisted of Nicky Byrne, Kian Egan, Mark Feehily, and Shane Filan.
I just can't believe that Westlife is on NUMBER 26! They have unique voices, amazing songs, kind and funny personality, many records, handsome faces, and more! How can Westlife being on number 26, behind Korean and Indonesian boybands!
Westlife is the best!
Can't believe they are 26 on this list 😶
They're just simply the best. ILOVETHEM
1 Comment
24
BTS
I respect all other groups success, however with the success bts has gained after coming from nearly nothing, I personally believe they should at least be in the top 20
Excuse me but BTS is the first most famous K-pop band IN THE WORLD and also the first one to be in an American T.V. show. sooo I think BTS should be at least top 5 better than any other kpop bands.
24? No. THEY ARE THE FRACKING BIGGEST BOY BAND IN THE WORLD, WHAT IS WRONG WITH YOU?! they are so perfect, they have voices of angels
25
Spice Girls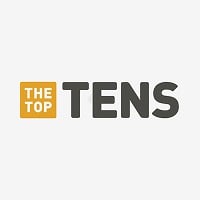 The Spice Girls were an English pop girl group formed in 1994. The group consists of Melanie Brown, Melanie Chisholm, Emma Bunton, Geri Halliwell, and Victoria Beckham, née Adams.
Ah childhood. LOL.
But what does Zigaziga-ahh even MEAN?
26
Cimorelli
They should be in the top five
Hiya guys I love watching maty b videos when I 1st watcjed a matty b video with thm in I fell of my chaire and screamed the house down almost they are aswome so much x kayleigh x
I love this girls sooo much *-*
Beautiful and sooo talented!
I hear the music every day!
CUTE THEY SHOULD BE NUBER 1
27
Guitara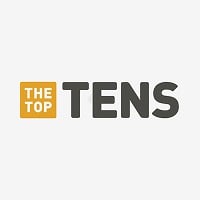 Guitara Band, a Kuwaiti band, is composed of four members: Fahad, Renad, Khaled and Rahaf. Khaled was at the origin of the band's set up, which turned out to be very successful in Kuwait. ...read more.
28
Coboy Junior
Coboy junior is the best
Coboy junior is boyband from child indonesian!
They are four person

They are is the best, from singing no lipsync
Coboy junior is the best...
Never lipsinc and they stil rookie! So they gonne be the next of boyband generation!
I Love cobor junior :} coboy junior my band
1 Comment
29
Mindless Behavior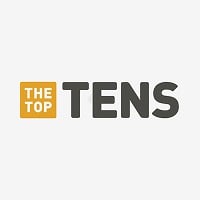 Mindless Behavior was an American boy band, best known for the singles "My Girl" and "Mrs. Right", produced by Walter Millsap.
They are the best boy band but girlz should be above them I'm not hating but it's the truth the girlz are just better
One of the best boy bands ever
They the best boy band love them sooo much
I love them they r the best boy band
30
The Jackson 5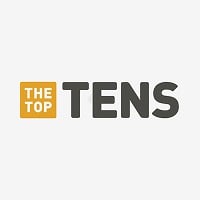 The Jackson 5, or Jackson Five, also known as The Jacksons in later years, is an American popular music group. Formed in 1963 under the name the Jackson Brothers, the founding members were Jackie, Tito, Jermaine, and Marlon.
31
Miss A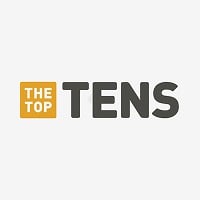 Miss A, stylized as miss A, is a South Korean-Chinese girl group based in South Korea formed by JYP Entertainment in 2010. Their group name stands for Miss Asia and the highest rank, A.The group consists of three members: Fei, Min, and Suzy.
Buy Ultraviolence on iTunes
32
The Pussycat Dolls
Vote for Girlicious and PCD!
33 The Saturday
34
S.O.S
5 seconds of summer aswome band ever
I love you S.O. S
S.O. S is the best
I love this boy band like 1d one direction aww x
1 Comment
35
Maroon 5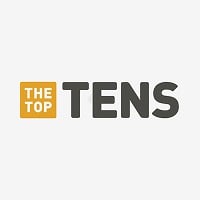 Maroon 5 is an American pop rock band that originated in Los Angeles, California. Before the current group was established, the original four members, Adam Levine, Jesse Carmichael Mickey Madden and Ryan Dusick, formed a band known as Kara's Flowers in 1994, while they were still in high school.
Why they number 21? They should be in number 7 and up!
36
Sexy Zone
Sexy Zone up! Up! Up!
Some people just don't realize their talent. They r so damn young and yet they sing beautifully. I think that they are the BEST. Not everyone has this talent.
I love sexy zone. They are cool and energic. Their song is easy listening and joyful.
37
JKT48
It group is wonderful
Fote For Joyful, Kawai, Try To the best "JKT48"
38
OMG Girlz
Why are they #31 think people think
The best girl group ever
39
Il Volo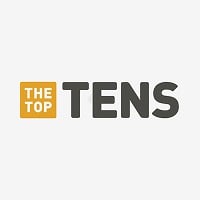 Il Volo is an Italian pop trio, consisting of singers: the baritone Gianluca Ginoble, and two tenors, Piero Barone and Ignazio Boschetto.They describe their music as "popera".
Three talented young Italians who always sing live. Their voices are incredible.
Sing in Italian, English, Spanish, French and German. Wonderful in every language.
3 gorgeous boys with wonderful voices
40
G.R.L.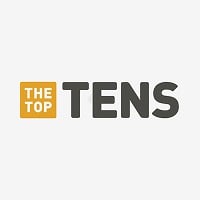 G.R.L. was an American-British-Canadian girl group formed by Robin Antin. The group was managed by Larry Rudolph and consisted of members Simone Battle, Lauren Bennett, Emmalyn Estrada, Natasha Slayton, and Paula van Oppen.
41
Five Direction
NEW BAND please VOTE NO VOTING NO TICKET TO FIVE DIRECTION AND ONE DIRECTION SHOW AT 2026 Mexico CITY please VOTE! MY BEST BAND EVER IN THE WORLD!
42
TLC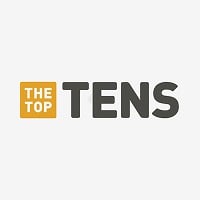 TLC is an American girl group whose original recording line-up consisted of Tionne "T-Boz" Watkins, Lisa "Left Eye" Lopes and Rozonda "Chilli" Thomas.
Tlc is one of the best group ever so creative and real.
No words are needed. Just listen to their music. Authentic and real. It's what we need nowadays.
43
DNCE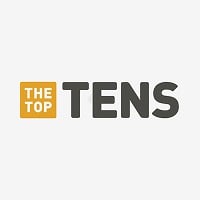 DNCE is an American pop rock band. The group consists of members Joe Jonas, Jack Lawless, Cole Whittle, and JinJoo Lee.
44 t.A.T.u.
45 KAT-TUN
46 Girlicious
47 Berryz Kobo
48
Take That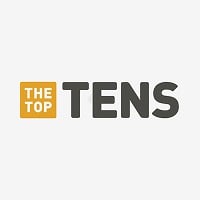 Take That are an English pop group from Manchester, formed in 1989. The group currently consists of Gary Barlow, Howard Donald, and Mark Owen.
The best and biggest band ever
In the 90s it used to be an old Take That vs East 17.





oh and I feel like stabbing someone who hates boy and girl bands because I'm sick of it.
49
The Wanted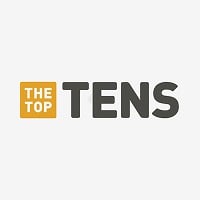 The Wanted are a British-Irish boy band consisting of members Max George, Siva Kaneswaran, Jay McGuiness, Tom Parker and Nathan Sykes.
Amazing kayleigh I love theese kayleigh
50
T-ara
T-ara arab fans
Yeah
A popular girl group from South Korea, like Girls' Generation.
They are the real queens of K-Pop,because all the girls are really talented and their songs are mostly great.
PSearch List
Related Lists

Top Ten Cover Songs by Girl Groups or Boy Bands
Top Ten Most Overused Names for Boys and Girls

Top Ten TV Shows That Are for Girls But Are Loved by Boys

Best Boys Like Girls Songs
List Stats
2,000 votes
75 listings
7 years, 267 days old

Top Remixes (9)

1. Girls' Generation
2. 2NE1
3. f(x)
maisha

1. One Direction
2. Little Mix
3. Girls' Generation
Colleen123b

1. Girls' Generation
2. Blink Indonesia
3. S4
Ridho_Yoona
View All 9
Error Reporting
See a factual error in these listings? Report it
here
.