GT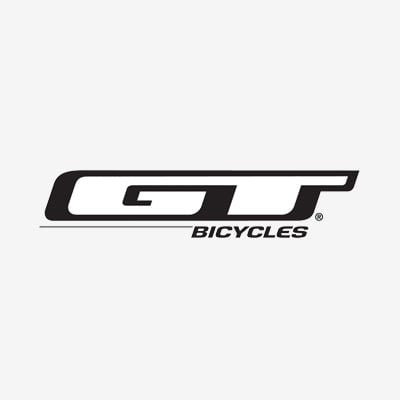 Uploaded by anonymous
Info
GT Bicycles designs and manufactures road, mountain, and BMX bicycles - originally in the United States, and now as a division of Canadian conglomerate, Dorel Industries, which also markets Cannondale, Schwinn, Mongoose, IronHorse, Dyno, and RoadMaster bicycle brands; all manufactured in Asia.
Comments
Top
Popular
Newest
The name says it all with the exception 01 to 06 when pacific cycles bought the Gt company, since they had made poor management choices that put Gt cycles in debt. But later on pacific cycles were bought out as well, and most think because the holding firm made this transaction only for the sole purpose of only keeping and reinventing Gt bicycle name and started the ball in the right direction with incredible craftsmanship placed into mountain bikes and trials bikes and then BmX as well as freestyle. Maybe I'm stupid for placeing them number one, but since I was young the name has never done me wrong so for that they will have my lifetime support. - Screw32
I have an 8 year old Avalanche 3.0 and its barely gone wrong, when it has it has been due to me neglecting it a bit. Everything bar the seat (for comfort reasons) is the same as it was when I bought it. The colour and decal design hasn't really dated much and the shape of the frame is the same as it is on the new bikes.
Despite being made from aluminium I find it noticeably (but not much) heavier than my friends Giant bike of similar specification.
Would happily recommend this brand to anyone
I have a GT Avalanche 2015 sport and I am totally in awe, I feel so safe and confident on it... The hydraulic brakes are spot on, and being able to adjust the suspension to either road or off road is a brilliant thing to have...
I own an avalanche 1.o and I love it! The frame is fantastic and the components are durable. I bought the bike in 2007 and I only upgrade the derailleur to XT shadow! I am thinking to buy a gt carbon FS next year!
I have a GT avalanche 4.0.., I ride it an average of 2 times a week with a minimum of 30 Kilometers per trip for almost 3 months now..What I like about the GT avalanche 4.0 is that it is light and it has a racer like aerodynamic frame..It looks slick with its triple diamond signature design..by the way, I'm 5'7"
I have owned 3 GT mountain bikes since late 1993. The frames on each of these have been fantastic and have never let me down once. I've replaced and upgraded components as required and to my preference. I recently done a complete rebuild of my 2001 GT idrive which I just couldn't bear to part with. The fact that it's served me so well for so long is testament to the quality of this brand.
I started out on GT steel frame bikes in the 90s and still riding one today. My first GT I still have an use it as a cross bike and I have a full suspension. I'm 59 and enjoyed riding my GTs anytime I can, there very sturdy and dependable thanks to the well engineered frame design.
I love my GT Avalanche 3. Perfect smooth ride with flawless gear shifts. The frame is great and holds up to moderate trails. I think I'm going to stay with GT for a long time.
GT bike manufacturers are legendary giving awesome legacy of bikes. Love the GT avalanche sport 2014 because of the AFFORDABLE price in exchange of durability, good geometry (with triple triangles) or said as pure quality plus design.
I have the GT Avalanche Comp 2014, this bike has higher spec equipment than similar bikes in the same price range. The bike handling is very crisp and sharp, if you want to kick out the rear and slide around you can with ease, due to the sporty/aggressive geometry including a slightly shorter chainstay length than most similar bikes. I have total confidence when riding it.
Its famous four-diamond frame design speaks for its unparalleled quality, and I think it could bear even the heaviest man on the planet. GT, you've got my two-thumbs-up!
I had a GT aggressor 2.0, believe me whenever I used to put my hand on that curved handlebar, I forgot about what is the road or what is the weather. Matter of sorrow that it's been stolen 3 months ago. Now I am planning to buy a new one.
Very strong and stable bike, requires no care.
Gt make some very high performance mountain bikes that rival all of the top brands.
I have always wanted a GT bike and recently purchased one and I am delighted with it. They are a fashionable brand and the bikes are sturdy, reliable, light weight and fun to ride. Best bike I have had so far.
Strong, reliable, triple triangle design. I have a GT Backwoods from 1998. Still running strong, won't get rid of it for a new bike. Not much more to say. Go GT!
I just love gt bikes, they are indestructible, I ride gt aggressor 2 years almost every day and most of the time is mountain. GREAT BIKES!
I've had three GT bikes and I always go back because it's the best frame for the price. Just bought a GT avalanche and am very happy with the quality and ride.
I have just purchased GT Chucker 2.0, and I really enjoy it, the design is superb and the quality has been evident in the way it's built.
Got a GT Avalanche 27.5 elite for over 2months now. And I'm loving it. Problem is its really hard to find a GT frame here in the Philippines. I was hoping to get the latest one that came out.
Gt I drive full suspension kick ass dream bike... I feel ok being a poser on this... Made in the usa too... At least mine was laugh out loud
I have a GT Avalanche Comp 2014, great price and value. It has higher specced equipment than similar bikes in the same price range.
Custom Built GT carbon sensor pro here, accelerates and holds speed so well climbs like a mountain goat and descends like a all mountain rig with the upmost confidence, for a carbon frame this bike looks bomb proof to me. Best bike I've ever ridden also love rocky mountains yetis and specialized bikes but GTs aos gets my vote this baby rocks...
GT is a great bike I have avalanche 3.0 is good.
My whole family ride GT mountain bikes. I ride a GT Sensor 2015. My oldest son rides a Backwoods 29 2015. My other two sons ride the Aggressor 24 and 20. Durable and nicely designed.