Kona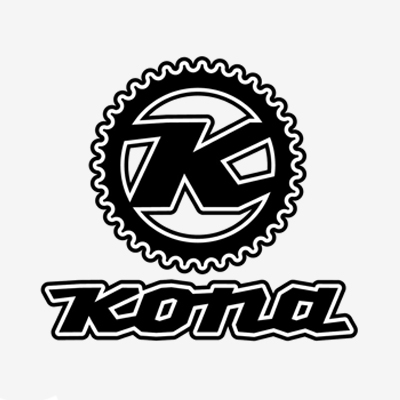 Uploaded by anonymous
Info
Kona Bikes is a bicycle company based in the Pacific Northwest. Founded in 1988 and still owned by Dan Gerhard and Jacob Heilbron in Vancouver, BC, their World Headquarters are located in Ferndale, Washington, with Canadian distribution offices in Vancouver, and European distribution offices in Geneva, ...
read more
.
Comments
Top
Popular
Newest
Amazing Mountain Bikes situated in Washington and British Columbia. Their bikes very in all features and are considered on of the best.
Great bikes, lots of fitment options, and they're built beautifully. I started off with a Giant Rainier (which I really liked), but when I graduated to a Kona Kahuna, the difference in both weight and usability was palpable. But... Buying a bike is a lot like buying a suit - it's not just about fashion, it's about the quality of the material, the quality of the accoutrements (i.E. the componentry), and MOST IMPORTANTLY, the fit.
Kona is just an awesome bicycle brand. Especially kona lanai is so good while at the same time being cheap.
I bought the 2013 operator and it is a beast, it goes to silver star and back every weekend. The paint is way better than that cheap crap that they put on specizlized. Hands down the best bike I have ever owned. ( I have rode every brand out there that is good). I highly recommend the operator and there enduro bikes too. Enjoy the thrill of Kona when you buy one for your self
Bought a Kona Explosif in Grade 9. Still riding it today. Grade 9 was in 1991 for me. The bike has received various upgrades over the years and has always been stored indoors. It's a great bike and has served me very well. I grew up in a mountain town and rode that bike in some really gnarly terrain. I've since bought a Kona for my wife and she loves it!
Kona knows their mountain bikes. I have 5 of their bikes in different style. Kona is still an independently owned bike company too! Their products are built with great quality parts. Their geometry is dialed.
I have a major one, it's actually a cross bike, but it came perfectly set up and it just fits, like nothing else I had test ridden... and the light as a feather thing helps when I carry it up the stairs... Also, it's tough..
I have a Kona percept 120 and I absolutely love it, it is adorable, light weight and great for big jumps.
I from malaysia, just bought a new big kahuna, the bike totally satisfy to me. Great bike complete with good quality component.
Just got a Kona and I got to say it is amazing. Better then any bike I have had before. Built very well
Best geometry in the business plus so kick ass rider work there and design their bikes. I love them.
Kona is totally topnotch its frames are the best the specifications its smooth when you ride it totally the best
This is by far the best Mountain bike I have ever ridden. Smooth, light, and takes whatever you throw at it.
Konas beat every brand on this list, but they are hard to find since there aren't many distributors.
My brother has got one and I was ridding it up a hill and had rocks on the hill and the back wheel slipped and the peddle bent
My friend has a kona down hill bike and loves going up hill on it because it is very light
I have a kona and I love it... I also have another kona and I love it too... team kona baby!
Had a Kona for 10 years with no problems. Great bike. Buying another this year.
I did tons of homework prior to buying a 2008 Kona Kula Deluxe 29er. Very nice setup/value for the money, this is a beautiful bike that just feels right. Hard to find but if you have the chance take a look you will not be disappointed.
Currently on this ride, a lot of copy cats, with good setup, it will last you til the last ride. Yeah...
Pretty expensive, but very good quality! I recommend these bikes
Amazing quality! Spot on in the description about upgrades.
For me, this is one of an Ideal frame ergonomics among others.
I just got one and it is one of the best bikes I have ever rode.
Great bike, good quality and a chap price as well- win win!