Rocky Mountain Bicycles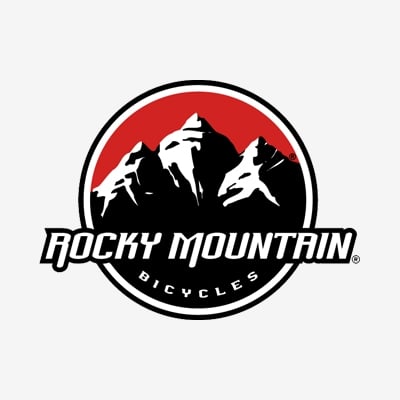 Uploaded by anonymous
Info
Rocky Mountain Bicycles is a Canadian bicycle manufacturer based in Vancouver, British Columbia. The company was incorporated in 1981, its name a reference to the mountain range that stretches from eastern British Columbia to the southwest United States.
Comments
Top
Popular
Newest
My wife and I both have rocky mountain's, My wife really enjoys her Fusion, and my Instinct is not the best at anything but capable of being great at everything. A dropper post is all It's missing in my opinion and that is due to buying the Instinct 950
Riding a Hammer that has been through mountains, up glaciers, city streets and the wheels remain true to the day I bought it in 1993. Rock solid and fun.
I have a 2008 Element and after all this time I am now going to a Thunderbolt. It will give me a 650B wheel and I expect to have even more fun with the new bike.
I had an 02 instinct that I rode for 12 years before it was stolen and just recently purchased a '12 altitude which is the funnest piece of biking machinery I've ever ridden.
Best bike company you can buy from. The Trailhead is amazing for cross country! Soon will be getting the new thunderbolt can't wait! BEST BIKES YOU CAN GET!
Bought a '15 thunderbolt. Amazing bike. Having a blast. Built quality top notch, and matte orange paint job looks killer. I got it on discount so for the price I paid it's a lot of bike. Great canadian company
Nothing handles like a Rocky Mountain, it's sharp and fun. Every bit of energy is transferred to the rear wheel through their excellent frame design.
Throw away my CCM once I bought a Rocky Element. Great bikes. When I save up some money, I will upgrade and buy a rocky thunderbolt or altitude
The Element 999 is an Amazing Ride! I am so impressed with this bike, I won't ride anything else!
Rocky Mountain is wrongly placed by a bunch of morons. MySlayer 70 is a 5000 $ bike and endures years of 8 foot drops. I sold my Giant 29 er XTC 1 month after purchase. The whole list makes no sense. Compare bikes not brands
Owned my Vertex 30 for five years now and will try to keep it as long as possible. Once you go Rocky, you don't go back
Race one of these, they are super fast and stiff, very well constructed.
Love these bikes, have had mine for 6-8 years and has not let me down once.
I bought a Rocky Mountain oxygen in 1998 and its still going strong.
Really cool brand and great bikes. Ride an element and will be buying a instinct soon.
The best! Ride it hard or easy. It just work well and looks good
My '99 Blizzard has been through at least 3 drivetrains and wheelsets. I still haven't found anything better.
Smooth and Sexy, I love my element just right for me.
Rides great! Feels like an old shoe... Comfy.
I've riden specialized for years. When I decided for a new 29er I couldn't find a geometry I felt fit. Charles at Trailhead bicycle company in Cleveland Tn. Suggested a rocky mountain vertex, he didn't have my size so I tried the trailhead 29er. It fit so well it could have been made just for me. Because of my size I upgraded my wheels and switched to tubeless for riding here in east tn. I'm 310lbs and I'm 6', when I ride thunder rock at 28 to 35 mph this bike is everything I wanted. Rocky mountain is top shelf!
These bikes are perfect for any type of terrain
Best Handling Bikes on the Planet!
I bought my 2016 Thunderbolt 750 MSL. It such a great bike that I end up riding more. I have taken more aggressive trails and trust the bike then I have ever done with cannondale or trek. These bikes I feel are more aggressive and with stand the beating you give them. Love my bike.
The best quality is all I can say.
Why is RMB so low on the list? My buddy and I bought bikes at the same time, he a specialized and me a rocky. His was 700$ more but he likes my bike better.
Related Lists
Top Ten Best Mountain Dew Flavors
Best Rides at Six Flags Magic Mountain
Top 10 Six Flags Magic Mountain Roller Coasters
Best A$AP Rocky Songs