Santa Cruz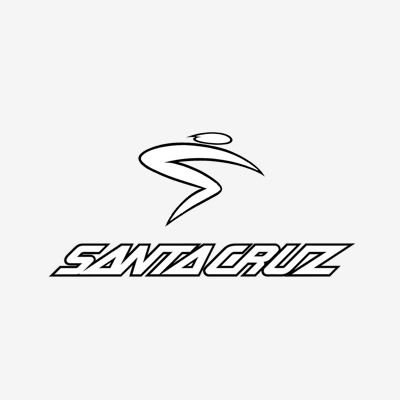 Uploaded by anonymous
Info
Santa Cruz Bicycles is a manufacturer of high end mountain bikes based in Santa Cruz, California. They sponsor the Santa Cruz Syndicate, a downhill racing team.
Comments
Top
Popular
Newest
I have SC superlight 2012, eventhough still use single pivot but it is very good climber. Light frame and valuable price. I also had chameleon, and I'm satisfied with the performance.
Top 10 here reflect mainstream--e.G. ignorant--perspective. Nearly all serious mountain bikers would put Santa Cruz near the top (if not the top), while Marin and Kona make very mediocre product, to say nothing of the industry giants who put out a lot of crap, besides their top of the line bikes.
I have a fully customised Superlight. The frame is a decade old now and still commands admiration from many people. I have some high end kit bolted to it and with a total weight of just a fraction over 11kg it flies along dirt track and climbs like a mountain goat. Killer bike and still smashes many newer models from the bigger manufacturers.
Hands down, best built mountain bike on the planet! If you want to work on your bike buy something else, if you want to ride your bike, buy a Santa Cruz!
I own 2013 tallboy carbon and this bike climbs extremely well. being a 29er I was told it would be very hard to handle in tight tracks. however I find it great and when we get on wide open trails it slays anyone else
SC Nomad, for me is the best! Performance at AM, Cross country and Trail run perfectly. No more than Santa Cruz, sorry no more word, I'm speechless...
Top 10 4 sure always pushing the design, looks and function. Have some of the best riders in the world riding there bikes and there bikes ride like no other
I test road a carbon giant and thought that quite good, and decided iit was the ONE. Then I got on a Santa Cruz nomad, well... It blew me away, even as an aluminium. What a bike!
What?! All pro mountain bikers would choose santa cruz. They have the quality and high end tech unlike the others which just are popular and well known, not good.
This bike is a BEAST! I can climb with it, cruise with it and it's amazing on downhills. It's also one of the better mountain bikes for riding on the road
They should be in the top 5 and they aren't even on the list! Some of the best quality bikes and designs you can get.
I have a 13 year old santa cruz and it is amazing I am not going to replace it for a long time
If you mountain bike a lot you know of Santa Cruz bikes, they should be much higher ranked. Definitely top 4 or 3.
I think this brand should be the first place because it's not only a good quality bike but because it has one of the best designs
I had one of these they ride worst than a huffy looks and ride identical to a wagon like those little kids wagon those red ones that's exactly how they ride no control at all u probably crash buy a huffy
Owned Superlight for 12 years beat the crap out it, cracked frame 2013 repaired and still going. Good Bikes
Santa Cruz all the way. I've also got a Marin, a Giant & trek but nothing comes close. The geometry of the 2013 Superlight frame is superb & single pivot is easy to maintain in the muddy slop here in Yorkshire UK. Don't be fooled by the name it's built like a tank!
They have some suite bikes that are more affordable than lots of other brands at their level.
Got my Superlight Aluminum in 2012 and love it. Every aspect of this bike rocks, rock gardens, climbing and descending.
Got 3 santa cruz bikes (nomad, highball and jackal) all are performing great and satisfy my every ride
I have two - will never go anywhere else after riding a Santa Cruz! Quality is off the chart...
Santa Cruz are best value and best quality hands down.
Santa cruz is the best bike brand I have ever ridden.
Great bikes. Love mine, I'll never get anything else!
Santa cruz Tallboy carbon, so far the best 29er in the market.