Specialized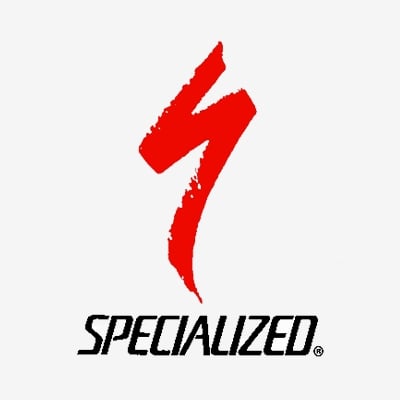 Uploaded by anonymous
Info
Specialized Bicycle Components, Inc., more commonly known simply as Specialized, is a major American brand of bicycles and related products.
Comments
Top
Popular
Newest
Been on a specialized since I was 7! Hot rock to rock hopper to another rock hopper, they just took all the abuse and crashes as I was growing up and acting reckless, then I finally got a full suspension stumpjumper and that's when my riding really took off! I completely thrashed my stumpjumper from 7th grade to my freshman year in college! And nothing ever broke! Just kept going and going, dominating trails. That's when I realized that specialized bikes are bulletproof. Now I'm on a Pitch pro and it is the best bike I've been on, besides the 2011 Enduro (trying to get one soon haha) My buddies have Santa Cruz, Yeti, Giant, and Trek but my specialized feels like it climbs better and descends like a champ! They still can't keep up;) Specialized knows how to engineer bike frames! There's a reason so many people have them and love them. People that don't like specialized bikes probably never owned one.
I bought my first mountain bike in 1991, specialed rockhopper with no suspension. Put a lot of mikes on that bike. Upgraded to a specialized comp elite with full suspension in 2010. WOW What a Revelation. should have upgraded to full suspension bike a decade ago. Riding position is more upright and I go down trails faster with less fatigue. Have put several thousand miles on bike with only a broken spoke. Never left me stranded. Only one flat! Hit a rock too hard. Will buy another specialized and recommend one for my son. by the way does anyone like the new 29ers? I rode one and is not as much fun? It is faster but I feel disconnected from the trail. It will roll over rocks that would send me over front of the bike.
If we're talking hard downhill, I would never choose anyone else other than Specialized, the bikes are quality they maintain a level of durability while staying mobile. Another factor to consider is Specialized, growing in popularity is now producing more parts, it seems irrational to pay higher for labour fee's and what not when getting your bike repaired, parts can be bought cheaply through websites such as ebay, you could save yourself a large amount of money in the long run. - Alex_Simpson
Have owned Trek, Diamondback, Specialized, and have ridden about everything. Specialized just knows how to put together a good bike. Over all they are faster, last longer, shift better... Some argue they are more expensive, but they actually offer a lot of entry-level type bikes that are cheaper than the equivalent bike made by other brands. THUMBS UP!
My specialized bike works great. Would never own another brand. I have several bikes and the only reason I have purchased new bikes is because the new technology. I still have a fully functional rockhopper mountain bike that is 15 years old. Quality products come out of specialized.
When a good-condition Enduro Comp 29 came on the second-hard market through a good friend of mine, I gave it a long thought. I must admit I was very reluctant to buy a 29" but after doing some research, I decided to go for it. What an awesome bike! It can really haul up and down hills. Runs very stable and predictable! Thanks to Specialized for creating such a demon of a machine.
I bought a specialize hard rock sports 25 years ago and haven't had to replace anything except I invested in some new tyres after this long time of use. It hasn't got any suspension as they weren't around at that time but overall I love my bike but I'm thinking of changing it just for a change. Would definitely recommend a specialized
Defiantly better than Giant, Specialized has some of the most well designed, non- breaking, smooth and well running bikes on the market. I think Giant is over rated, and the demo beats the glory 01 any day. Trek isn't all that great either, I'd prefer Santa Cruz, Kona, Canyon, and Specialized over them. Again a very over rated brand, and over priced. In my opinion - Specialized32424
I've had a Specialized Expedition for about 4 years. The only reason I had to put work into it was because of not having a bike rack. It's a very quiet and smooth riding bicycle. The gears shift great and with it being aluminum, it's very lightweight. Thumbs up Specialized!
My first bike was Giant steel bike I did enjoy it. My second and third bike was Trek very reliable. My last bike is specialized, I like big bikes and specialized produce big wheel bikes, I think specialized design better bikes although most parts are made by Giant.
Amazingly tough bikes that never fail to ride smooth no matter the conditions or miles put on the bike. I would recommend these bikes to new riders who are just getting their feet wet with single track, to the advanced thrill seeking down hill riders. Amazing!
Never stops to impress me in these bikes quality! Just looking at them gets you fired up and wanton to ride, and the ride itself is even better! Anything you can think of specialized bikes can handle it! Why else would they be used in red bull rampage?!?!
Love the bikes. I have owned many specialized bikes and every time I've bought a new specialized it has only got better and smoother to ride. Nowadays I have tested other bikes too but nothing can match the specialized.
My Wife and I have had our Specialized bikes over 20 years still going strong. We do a lot of 10 to 20 mile rides. Lots of miles on the bikes and no problems. Still have same tires that came with.
I'm a kind of tall woman (5"11' roughly) and it's been hard to find the right bike for me, but I finnally found one that's better than just "good" the 19 frame Special myka sport with 29 wheels and I love it. It will last a long time, but if anything ever happens to it, I'll replace it with another Special (probably myka again).
Specialized has always been more focused on two things;the best frame for the money and better parts where riders are most likely to have problems. So rather than put their/your money into a step up derailleur or some other flashy part, they look at upgrading parts like bottom brackets/crank arms and rims, the parts that are most likely to fail.
Have the Rockhopper 29er, the bike is a beast! Extremely well built, light enough, and bullet proof on the trails. With a few small upgrades, this bike can hang with the best of them.
Just as the name says, the bikes are truly specialized for each and every type of use, tremendous new technology through every small detail for the best riding experience ever! Two thumbs up!
I own S-Works Epic and I absolutely love this thing. Their patented "Brain" valve prevents shock bobbing, thus improving peddling efficiency.
Just got back into mountain biking and tearing around country roads. Got an entry level bike in the rockhopper 2014. Love it. The ride is awesome and as I improve will upgrade. Will definitely go for another specialized.
Specialized Rockhopper is a great "entry level" in this line. They have a great frame, great components and ride like a dream. Single track, fire roads, downhill... A Specialized won't let you down.
I needed a bike that I could ride with my daughter for hours and not hurt my back. I'm 300 lbs and this bike is the smoothest ride I have ever had. 500.00 bucks but worth every penny. Specialized expedition.
I Got my 2015 Pitch Sport 27.5(650) it is good in Trail and Great handling and comfortable when you ride it
Absolutely the best ever. Their bikes are used all the top cyclists from cross country to triathlon. For instance the epic 29er has one the cross country world cup for the past 5 years.
I have a 17 year old specialized Hard Rock. I haul it around the country riding 20-70 miles a week. Great bike, sturdy, comfortable. Has held up well.