Trek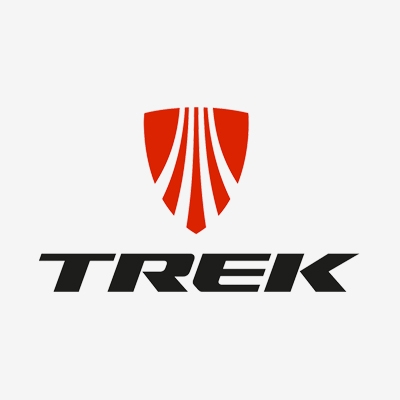 Uploaded by anonymous
Info
Trek Bicycle Corporation is a major bicycle and cycling product manufacturer and distributor under brand names Trek, Electra Bicycle Company, Gary Fisher, Bontrager, Diamant Bikes, Villiger Bikes and until 2008, LeMond Racing Cycles and Klein.
Comments
Top
Popular
Newest
Last January 2014 my brother is itching to buy a bike so he took me along, he had his eyes on Cannondale Trail 6 while I opted for a more cheaper brand (SGM). We have no idea what to look for in a bike. We basically judge it by the way it looks.

When we got to our LBS we asked for the bikes we had in mind. The Cannondale sure look awesome while the SGM is somewhat pale in comparison. I don't know maybe it's just the color. I hesitated. I could not fully convince my self that this is what I want. May gaze wondered around the shop, and there she is perch above in a corner, she looked so bright. Her yellow frame looked so fresh amids the blacks, whites, blues, and reds of the other bikes around her.

The shop owner then said that the Trek 3500 is a good entry level bike and that she have a 3500 for her self. She also added that the brand it self is a guarantee that it is a good quality bike. I was sold.

It has been months since I first got my 3500 we have been to many ...more
I may only be a lightweight girl but in my opinion it makes a bike harder to fit me properly. I tried a Mongoose, Diamondback and a Huffy and they could not be adjusted to give me a good ride. My Trek came to me perfectly tuned for my frame and weight. Believe me I am hard on it and it gives me a smooth ride without wearing me out. The Huffy especially gave me blisters and made me sick of riding I never thought a brand of bike would make so much difference but I learned that fit is everything. Even after many miles of hard riding I want to keep going. Trek sold me, I love mine and will never own another brand if they paid me to ride it. - Tara
I have a Trek 8.4 DS. Nothing but trouble with this bike. I have had problems with the chain slipping and actually caused two wipe outs. I ended up having to replace the rear cassette and this cured the chain slipping issue. I have always struggled with the brakes as well. They are hydraulic disc brakes and chatter and squeal. They do not stop anywhere near as well as they should. I also have received a recall in the mail, and when I called, the Trek dealer said not to ride my bike until I get the recall taken care of. They said it will take 3-4 weeks to get a new fork and replace it. I ride daily, and now they are telling me I will be without my bike for the rest of July and part of August! Stay away from Trek, the worst bike I've ever owned, and now I see they have the worst service as well!
I'm from Myanmar which is not so popular. I am 13 now and I want a good bike because my first bike is a total disaster which is Diamondback it made me fell again and again because of some failures of the bike so it make me lost confidence of riding bikes. After a year my parents bought me a Trek 3700 but I'm still scare of bikes so they said that this bike is better than your other bike. So I rode my bike later that afternoon and I was scare but later I begin to like riding bikes thanks to Trek.
Look at Trek's performance, components, price, response, durability, weight, speed, handling, design,.. Etc... , and tell me if there's any bike brand in the world is like that, then we will compare, Giant?.. Are you kidding me!? I saw some of their bikes been sold at Walmart, while you never see a Trek being sold there! , plus.. Look at (most biking competitions ) and tell me what is the most and the most best performance brand there and tell me!
I have been mountain biking for sport for quite some time now. I could never afford a quality mountain bike when I first began. Trek has their higher end mountain bikes built right in Waterloo, WI in an area that I lived and while living there I was able to get two real good deals on some 2003 Trek 98 Carbon mountain bikes. They make the ride all that more enjoyable and since I didn't pay that much for either of them, it makes it that much more fun. Many of the components found on mountain bikes are found on all of the different manufacturers but I really enjoy the performance of the Trek OCLV Carbon. The bikes are great. Shifting is smooth, stopping is quick, and everything works perfectly. As it should. I bought one of my Carbon bikes from a 300+ pound rider and it is still in perfect condition. I believe Trek makes strong, sturdy, and reliable bikes. At least the ones built in WI...
I bought an entry level 3700 disc and have upgraded the drive train. The bike is solid, and fairly light for the level. I am 6'4" and 245lbs and it handles whatever I have throw, even terrain it wasn't build for. After 2 years and close to 3000 k's, it has many, many more left! I will be upgrading to a new bike soon, full susser, (keeping this for a daily commuter) and top of the list is Trek, Fuel EX 7 or 8 looks very tempting!
Ten Years on a Trek Fuel 80, just cracked the frame and looking forward for a replacement frame from Trek there lifetime warranty is good if you like to keep a bike till it breaks, this bike feels awesome, now looking at some of their bikes, Fuel EX 8 is my next option
Working in bicycle shop and assemble bikes... Its fun... But also amaze me. Like a gift. The box have to be insanely great. Trek packed their bikes like diamond. It shows how they treat their product. Trust me, I'm a mechanic who fix loads of brand and also sells loads of it too...
I had owned most name brands but I always go back to Trek for top quality n lifetime frame. I do appreciate n respect other brands as they all make great bikes. The one that stands out most is Diamondback as they are best value bikes for entry to mid level riders with some true quality bikes.
I have a 2011 Fuel EX 5. I love the geometry of this bike. This bike corners like a formula1 race car and can hang with the more expensive EX 8. I am going yo keep this bike forever and maybe just upgrade a few components. I highly recommend this bike.
I have a trek from 94 it's a zx series frame made from boonded easton tubes.worst frame I ever owned looks nice and very light no welds it was glued together or epoxy whatever still glue bonded what a piece I would of been ashamed to offer such a junk frame especially on a high end frame or bike it was the 8500series every time I hit a big bump the chain pops off to much flex I think that's why in 99 I think they started making the alpha frames are lot stiffer zero flex awesome frames I think they tried good with those bonded frames but they just weren't up to a lot compared to other makers of top end frames I think trek got a lot of complaints about how junkie those frames are good materials just bad design
I just bought my very roughly used trek, it is a tarpon and all I need new on it is grips, a good tune-up and a new chain. Through all the trails this bike is still ready to go! It has been rode for around a year before I got and I only had to spend around $75 on it. Trek is the one for me!
Moved to a Marin after my Trek 830 got stripped, never quite the same ride, feel or user friendliness, sold the Marin on and moved back to Trek, still a current & happy owner of a Trek 4700. With no disrespect to any other brands, Trek is the best brand for me.
Riding a 1995 Trek 930 with the distinctive purple to green pain job. Still rocks after almost 20 years, nothing can replace the feel of the steel frame. Waiting to give it a carbon fork, carbon handlebars and upgraded components. Gonna be super fast on the street and trails
I'm 15 and I have been on nearly every type of bikes, even if their my mates I still go on them and I can actually say that Trek is one of the best mountain bikes bye far, suspensions are amazing the bontrager parts as well and I can ride my Trek for 4 hours or so without getting tired and bored. Another positive thing is I can now show off and beat everyone at racing.
Has a a great line up of bikes of all types not just mountain. And they are also probably the only brand/ manufacturer of bikes and bike frames on this list that make some of their bikes IN THE USA. Their dealer closest to me was actually the first trek dealer!
I have a trek 4100 Alpha. I'm 13 years old 6 foot tall and 150lbs of pure musle for goin and doing radical stunts goin off ramps and down hill it is a tie between my Specialized custom made with disk brakes
I've owned my Trek fuel ex 8 for 3 years now, it's a great bike which is very comfortable, easy to ride and very light. The bike is so capable and no matter what I throw at it, it comes back for more. With a lifetime guarantee on the frame, I'm at ease with my Trek.
Got my trek marlin 29er.. The bike have a very good quality for its price.. The geometry is good.. Shifting is smooth... You can really feel that it comes from a quality company..
I have had my bike now for 3 years now and love it I have only had minimal problems with it but I beat it up. My next bike will definitely be the trek! Oh and I'm 6'0 200lbs
I have had my 2007 enduro model and It has never had a single problem, all these brands are like Pepsi and coke, their all great but for me I am Staying with SPECIALIZED. If it were legal is marry this hunk of perfectly engineered metal.
Trek it's the best brand because of its quality and its weight it can resist a lot of weight for big people and when you jump it has a good handling best of all it's their bikes for kids and its color
Trek... That's all you need to know... If it's a proven Trek, Buy it, ride it, play with it, eat with it, sleep with it... anything you want to do with it... On road... off road... mud... downhill... up hill... My baby has been supporting me like a pro... :D :D :D
I'm 6'4" and have had other manufacturers' frames crack, but two Treks in 21 years and both are still going well. Only reason to change to a new bike is technology changes or you want a different colour/vanity etc. Trek frames simply keep going.
Related Lists
Best Star Trek: The Next Generation Characters
Best Star Trek Ships
Best Star Trek Starship Classes

Top 10 Iconic Star Trek Franchise Characters